Living Sober: Why I Stopped Drinking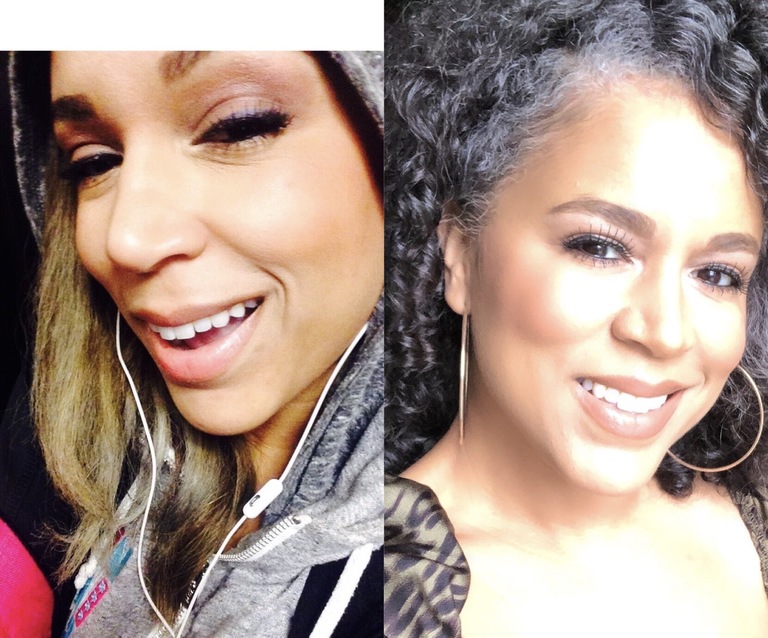 The photo on the left is a drunk selfie taken at the end of 2014, several months before I quit drinking. The one on the right was taken 12/28/19, 4 years and 9 months sober.
I had my last drink on March 16, 2015.
I stopped drinking because I am an alcoholic. While some folks might find this embarrassing, or a sign of weakness, I believe it is just the opposite.  I am not any more embarrassed to admit that I am an alcoholic than a person would be to admit that they are allergic to peanuts. Quitting drinking was the best decision I ever made. As we prepare to begin a new year, I decided to share a glimpse into my journey.
If you've ever met someone who has had the courage to recover from an addiction, you will find that they're not ashamed about it at all. I love sharing my story and hope to inspire others to seek help if they believe their lives would be better without substance abuse.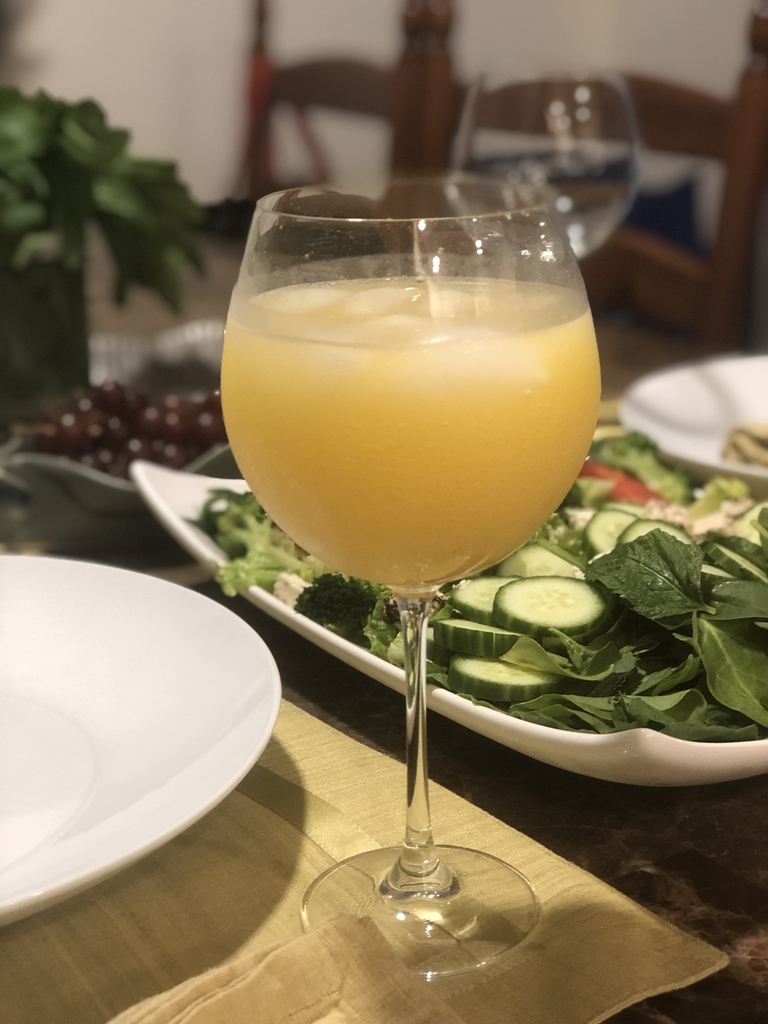 This is a photo of a lovely lunch date I had with my bff and "sister" Marlena (marlenacooks.com). She made me a sparkling orange juice beverage. I love sparkling water alone, with lime, or with juice!
When people find out that I don't drink, they want to know why, but are afraid to ask.
Apologetically they say, "I hope you don't mind me asking, but why don't you drink?" Despite me not minding at all if they ask, I have found that the topic of drinking seems to make many people uneasy. This is understandable considering how prevalent it is in our lives and culture. All of our social events, celebrations, disappointments and more are met with alcohol.
There are a few common reactions that I get when I tell people "I don't drink because I am an alcoholic."
What do you consider an alcoholic?
You're not an alcoholic.
Do you think I'm an alcoholic?
You don't drink AT ALL?
Deciding that you have a problem with alcohol is a personal decision.
No one can convince you that you're an alcoholic.  No matter how it affects your life, or what others think of your drinking habits, each person has to decide for him or herself whether or not they want to live their life without alcohol. Far be it from me to judge anyone's habits or choices.
Everyone in my family drinks except for me, and my children. My parents, my brother, and my boyfriend all drink.  All of my friends drink. Adjusting to life without alcohol was not easy. In fact, it was one of the most difficult feats I've ever tackled. But after almost five years, I couldn't imagine my life any other way, and my loved ones respect my choice.  This took time, patience, and a relentless resolve not to drink.
I stopped drinking once I accepted that I had no control over alcohol.
For years, I struggled with the idea that I could not stop drinking once I got started.  I didn't want to accept that I did not have control over my consumption of alcohol, and perceived it as weakness. I am a disciplined, strong-willed person.  So, I couldn't buy in to the idea that I could not moderate my drinking. I realize now that surrendering to my addiction and admitting that alcohol controlled me, was the most powerful and courageous action I ever took.
A series of painful and dangerous events finally led me to accept that I was powerless over alcohol. I eventually ended up going to AA where I found sobriety.  I am lucky to be alive, and am eternally grateful for God's endless grace.
If you or one of your loved ones is suffering from alcohol abuse, help is available. 
You can change your life, and I am living proof! Attending Alcoholics Anonymous helped me get sober.  I tried (at the suggestion of a therapist) going to AA on and off for years.  Thinking it wasn't for me, I would always quit after a few months.  I thought I wasn't like "those people."  It wasn't until I was certain that I could not decrease or stop drinking on my own, that I put it in God's hands and began the 12 steps used in AA.
There is so much more I could share on this topic, so please let me know if you have any questions.  Leave me a comment or question at the bottom of this post if you'd like.
Click the links for articles that I found useful on falling in love with self-care instead of drinking, and replacing an unhealthy addiction with a healthy obsession.
Have a Happy New Year!
XOXO,
Holly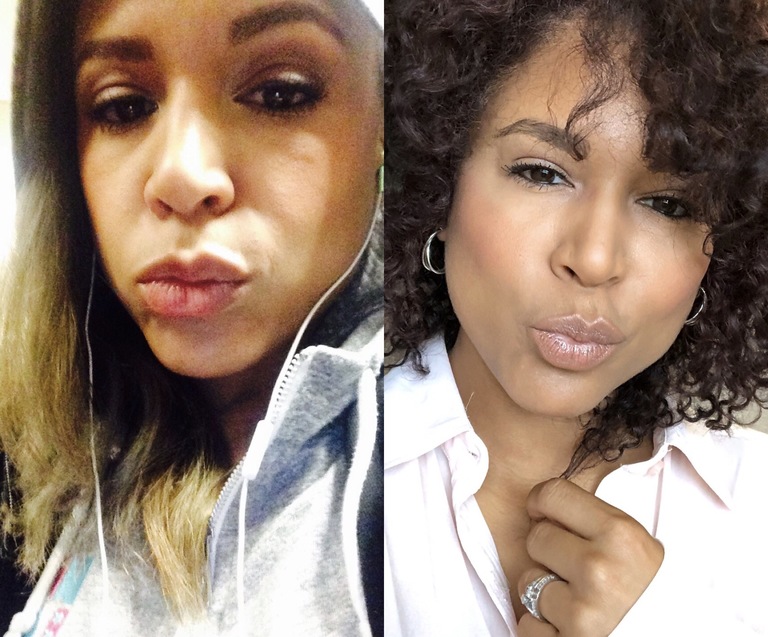 Left: a drunk selfie taken at the end of 2014 . This was several months before I quit drinking. Right: taken in April 2019, 4 years and 1 month sober, in California after teaching class at La Sierra University.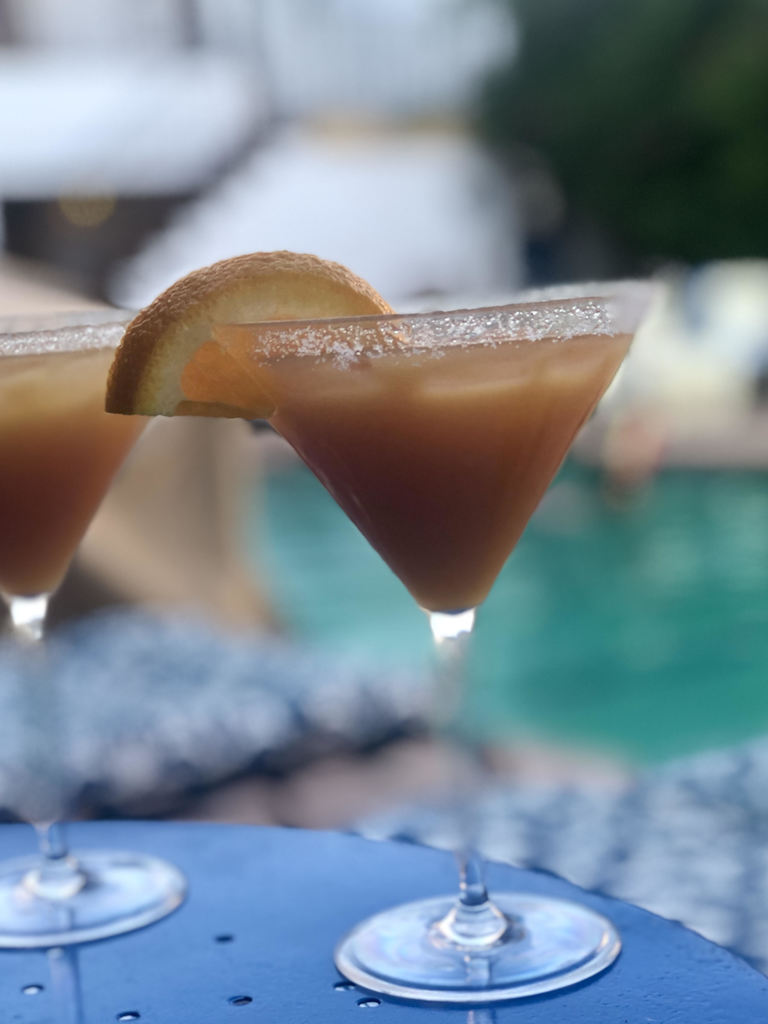 A beautiful non-alcoholic drink that I had on vacation in Palm Springs.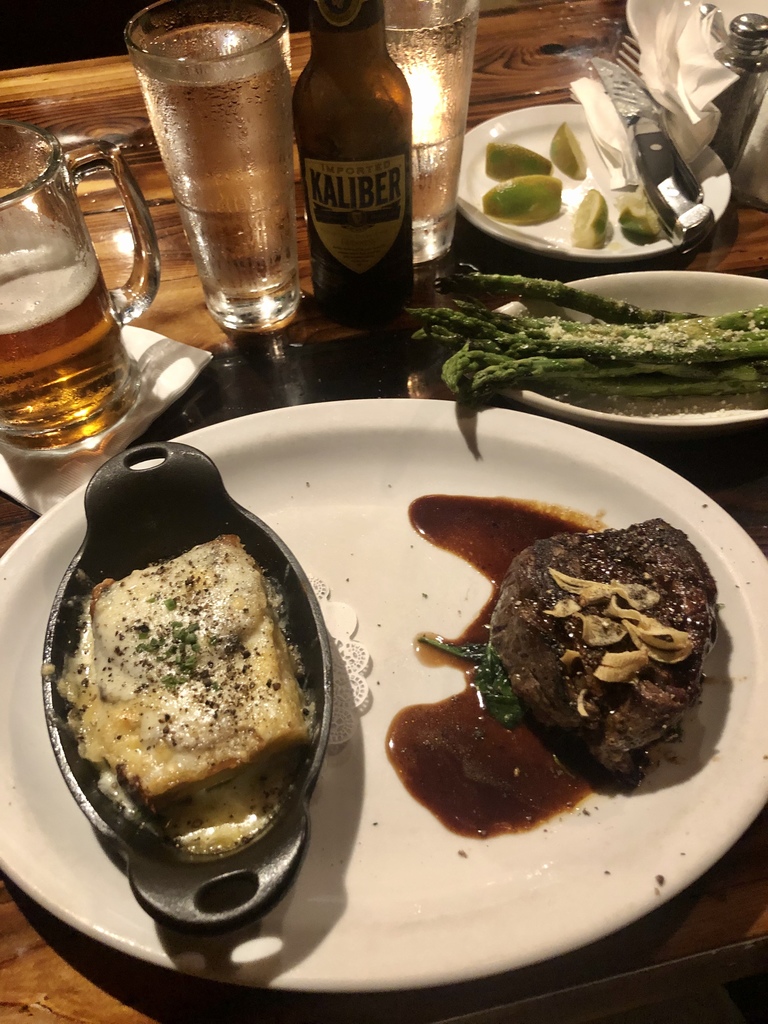 A wonderful dinner paired with non-alcoholic beer, with Michael at a steakhouse in Redmond, WA.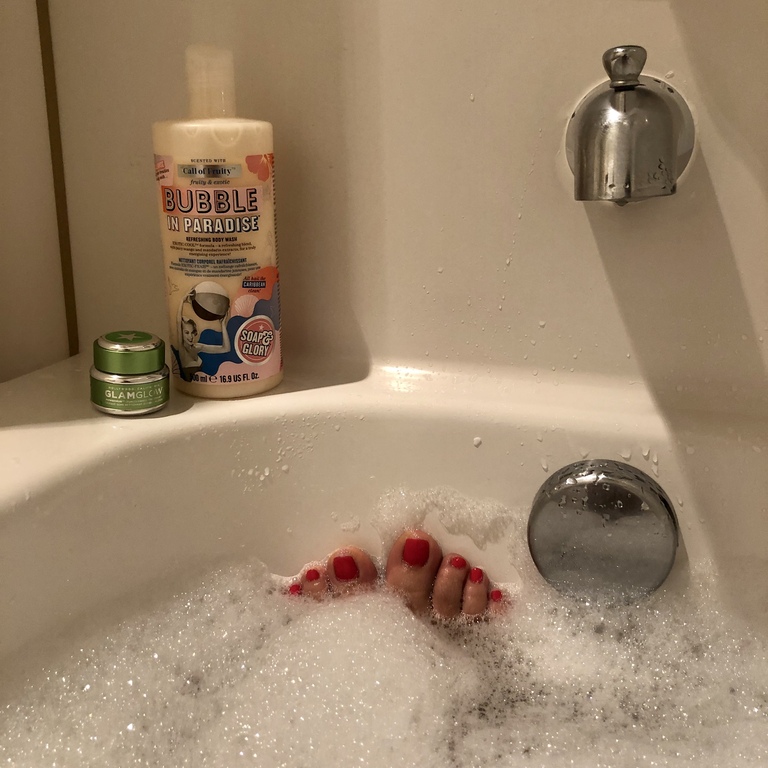 Instead of drinking myself to death, I started this blog, and began spending a lot more time on self-care.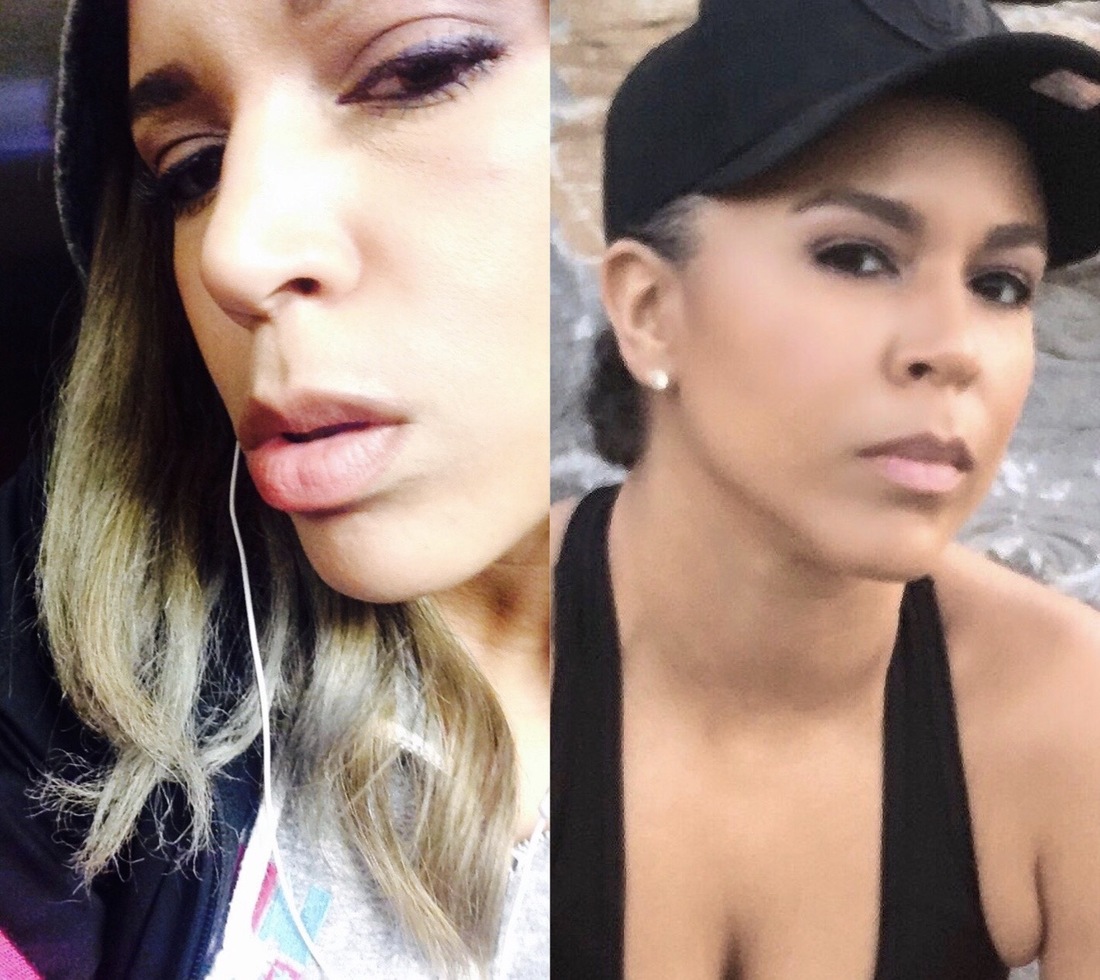 Drunk selfie in 2014 vs a much healthier Me today!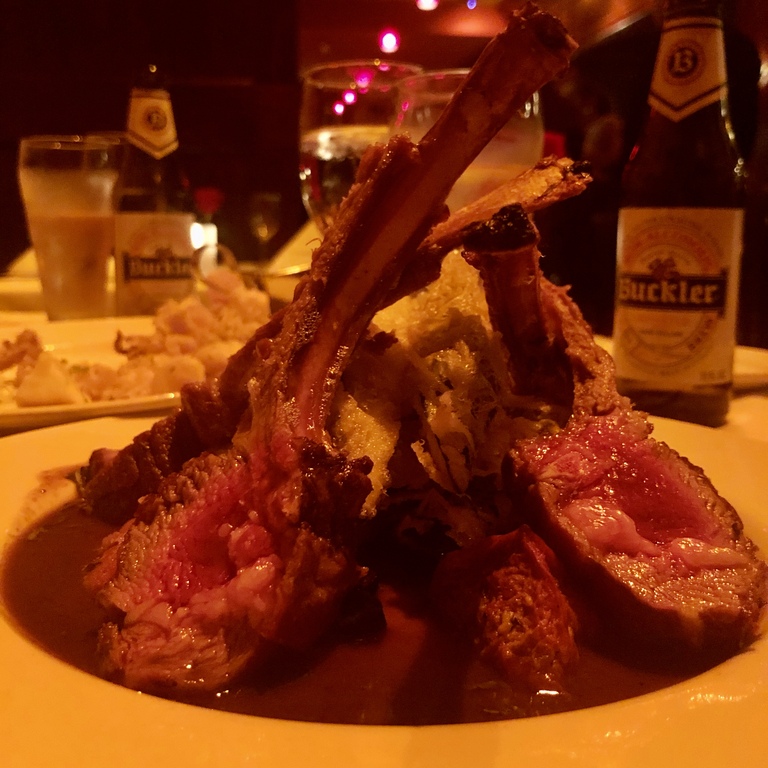 Dinner on vacation in California.  Rack of Lamb paired with non-alcoholic beer!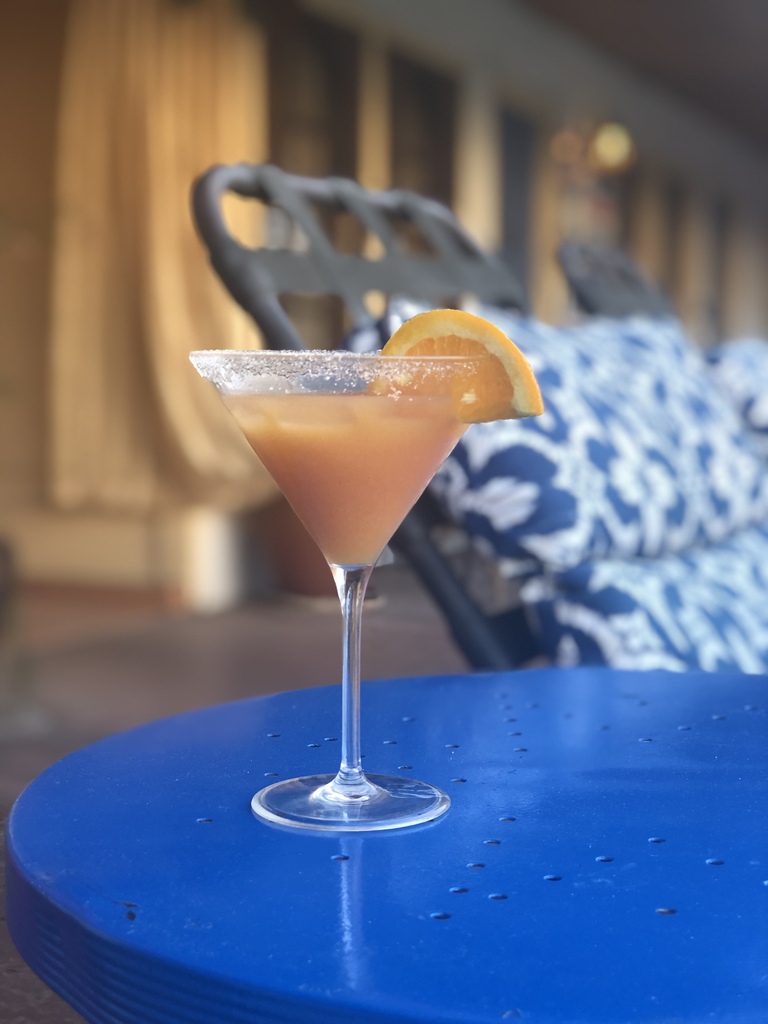 Non-alcoholic drink on vacay at the El Morroco Inn and Spa hotel in Palm Springs.