Grounded in Gratitude: Being Thankful for what you have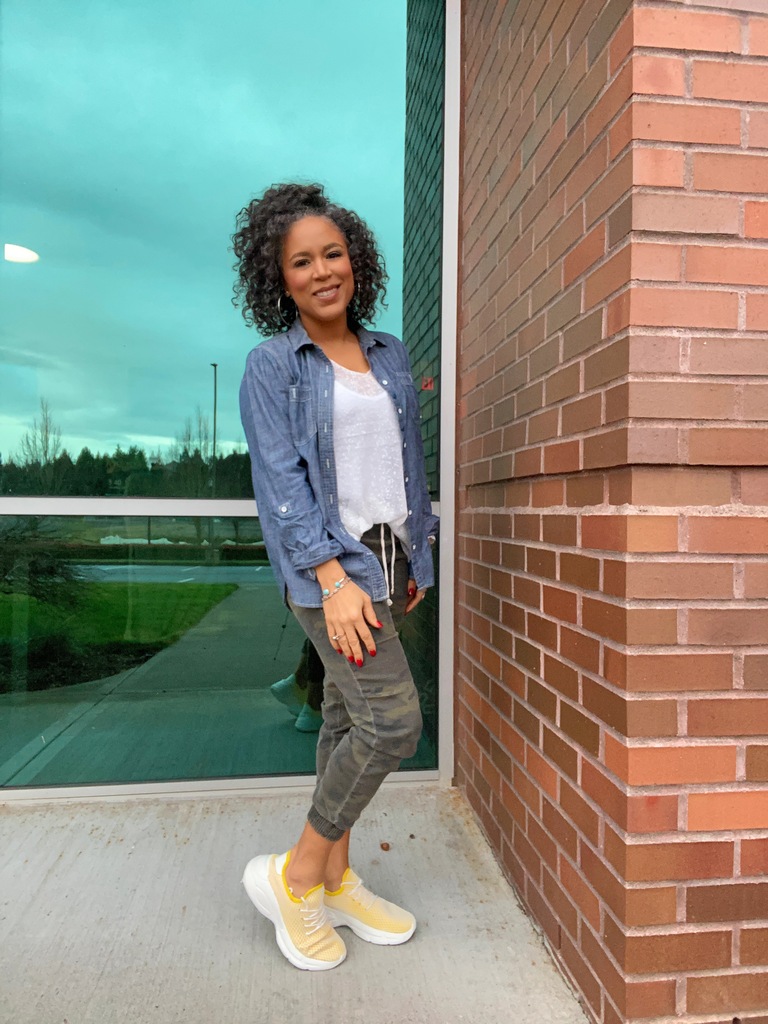 OUTFIT DETAILS | Chambray Shirt, White knit top, Camo joggers and sneakers are sold out but I have linked similar options at the bottom of this post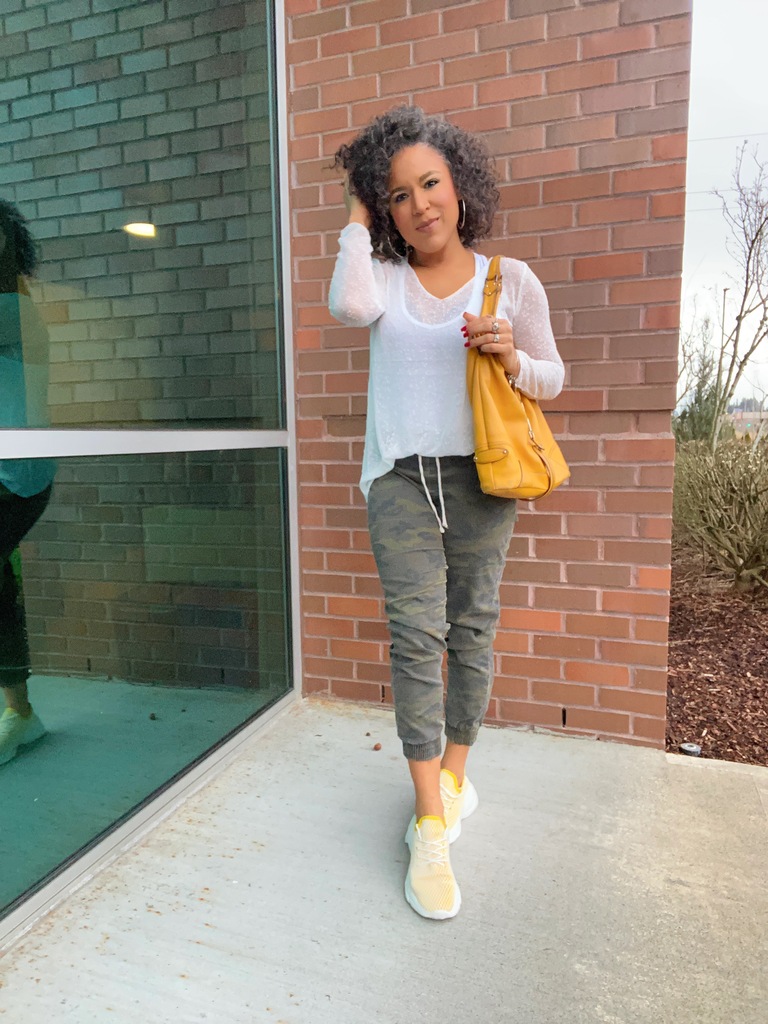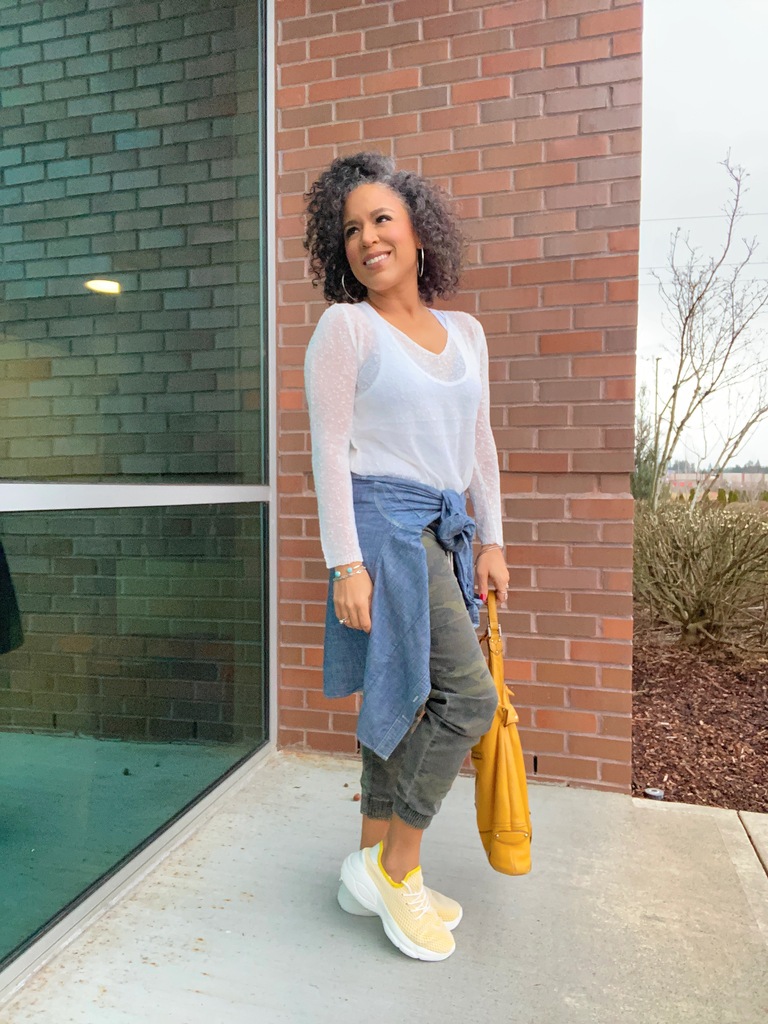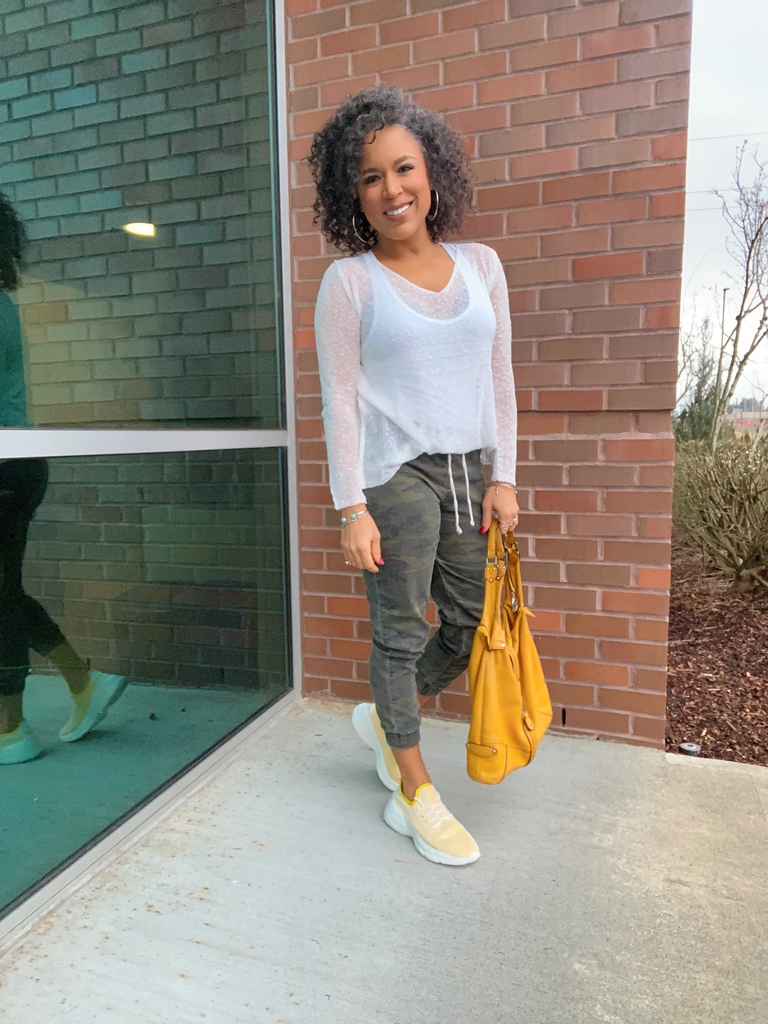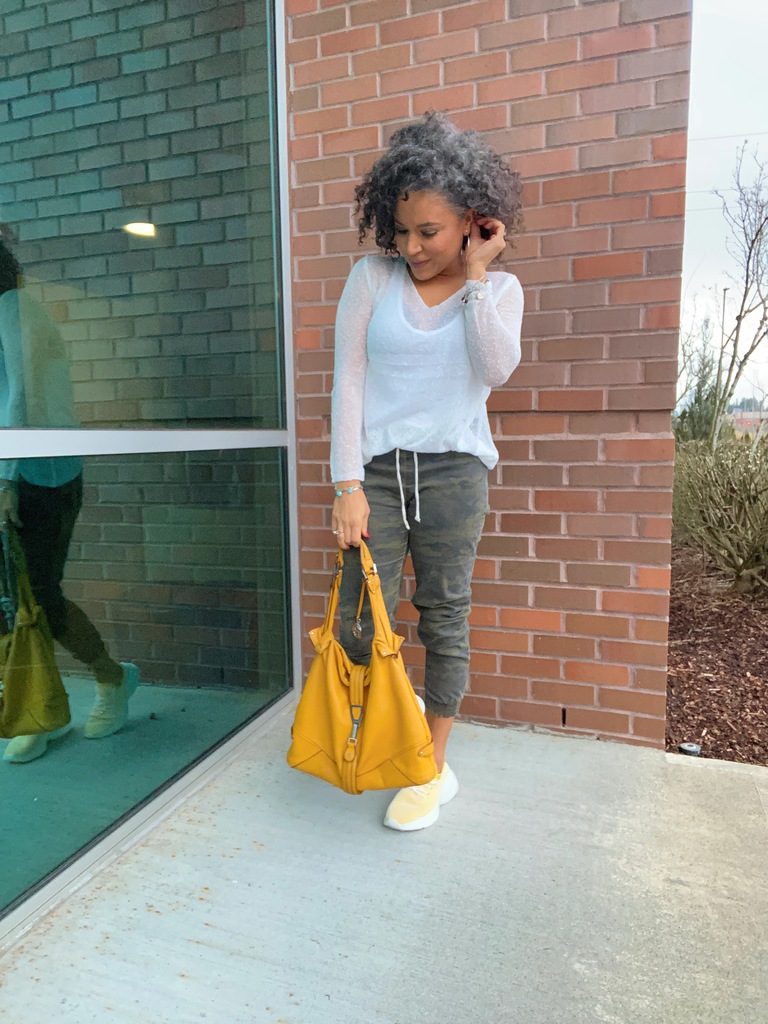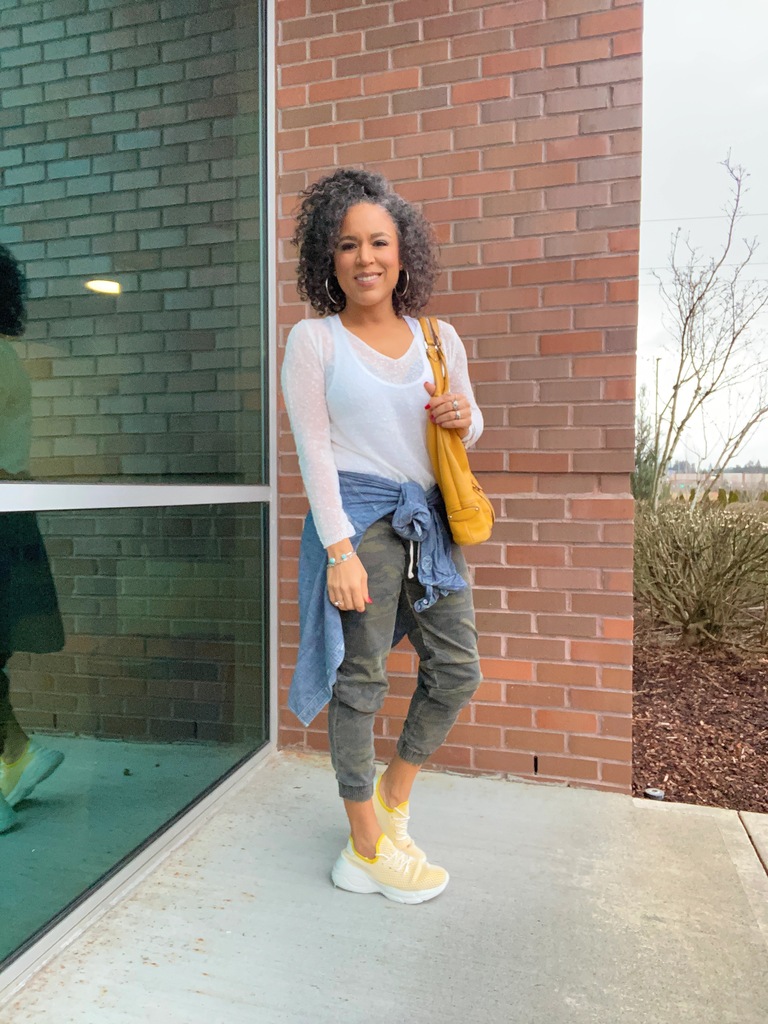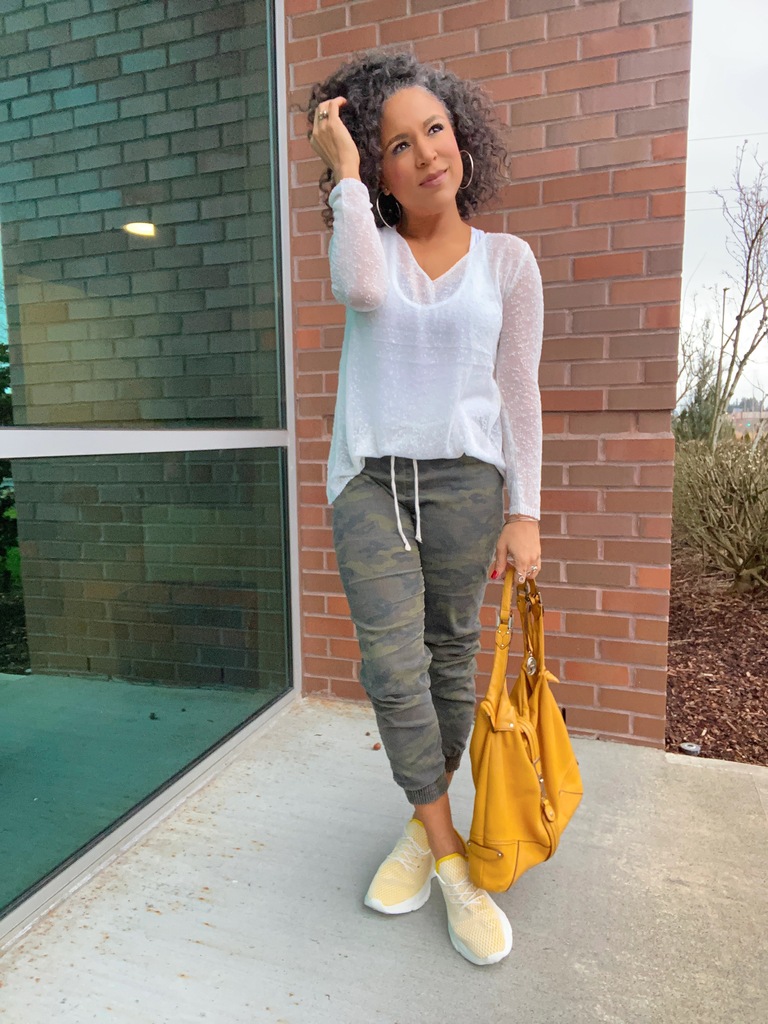 My favorite quote is "Be thankful for what you have; you'll end up having more. If you concentrate on what you don't have, you will never, ever have enough," by Oprah Winfrey.
Since discovering and embracing this principle, it has guided and changed my life. I've been happier, more emotionally steady, and my blessings and abundance have increased. If you follow me on Instagram, you may have noticed a theme in the quotes that I post to stories. Think positive, happiness is a choice, and live in the present moment are recurring motifs. Being grateful is the key to achieving all three. I talk more about this in my last post, 5 Ways to Reduce Stress.
As soon as you find yourself worrying about not having enough of something–whether it's love, money, material possessions, friends–try shifting your thoughts to those people and things in your life that you are grateful for. We don't always have control over the bad things that happen to us, but we do have control over our response. If you practice mindfulness, the act of being present, you will stay focused on the here and now. You won't be worried about who or what wrongs you endured in the past, or the potentially catastrophic events of the future.
There's no better time to remind yourself to be grateful for what you have. Although I post superficial woes on Instagram about missing the gym, and concerns that getting sick might interrupt my workouts, I haven't lost sight of the fact that some folks don't know how they are going to pay their bills, put food on the table, care for their loved ones, or deal with death and illness. While I try to keep my posts on Instagram light-hearted, I assure you that my thoughts and prayers are with those who are less fortunate than myself. I have been down and out, and I know what it feels like to go through seriously hard times. I try to start and end each day with a gratitude prayer (here are several that resonate with me).
Studies have shown that giving thanks can actually make you happier.  Give it a try!
Be safe & stay healthy,
Holly 
xoxo