Ecola State Park in Cannon Beach, Oregon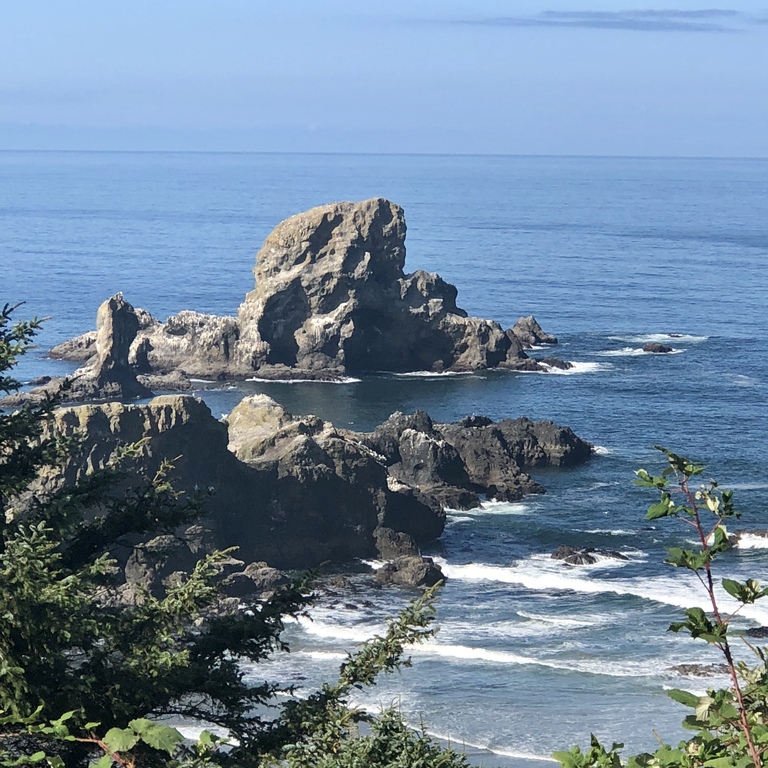 Fun Fact: For all you movie buffs, this is where "Goonies" was filmed!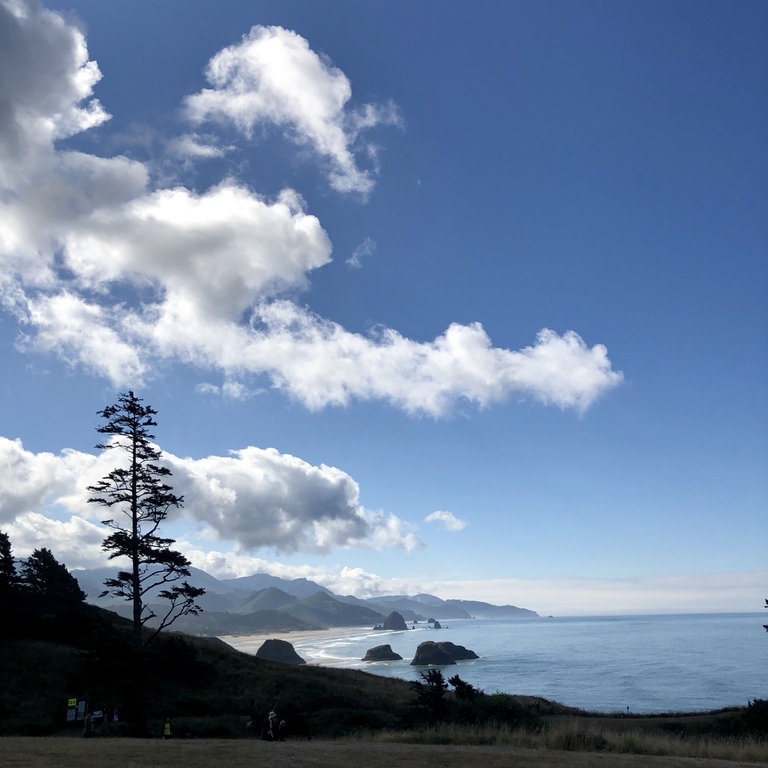 View from the parking lot at Ecola State Park.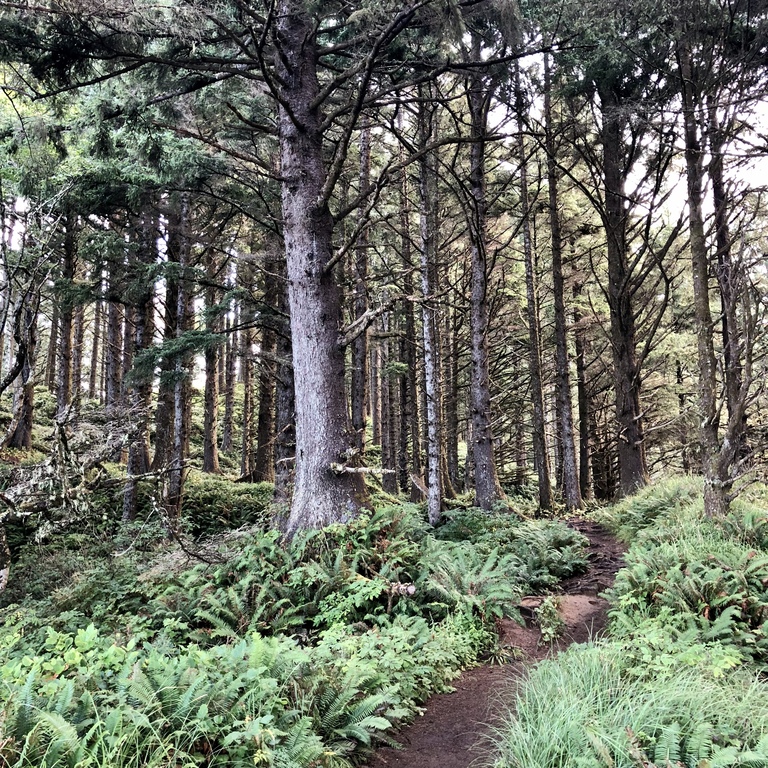 Hiking trail at Ecola State Park.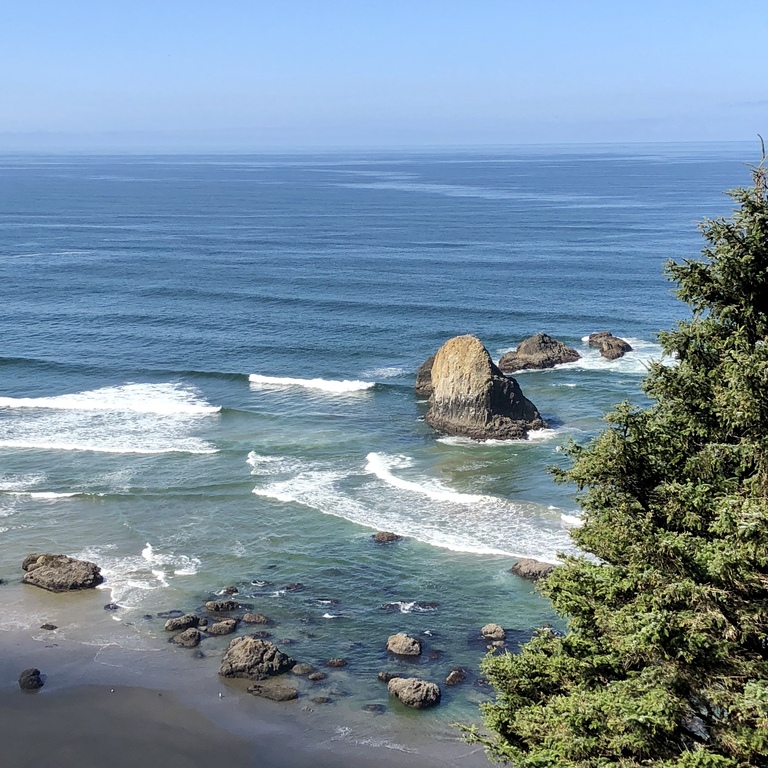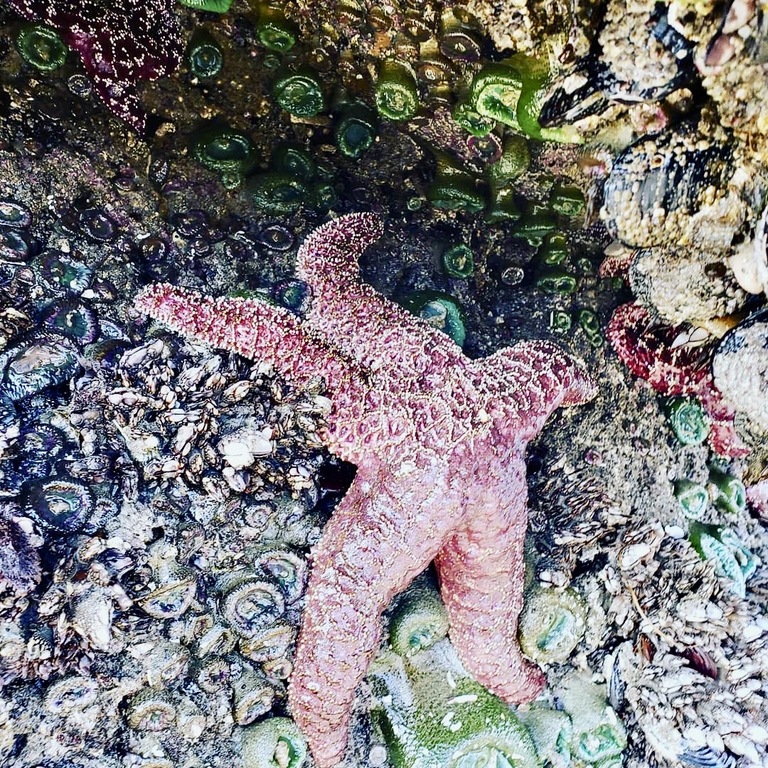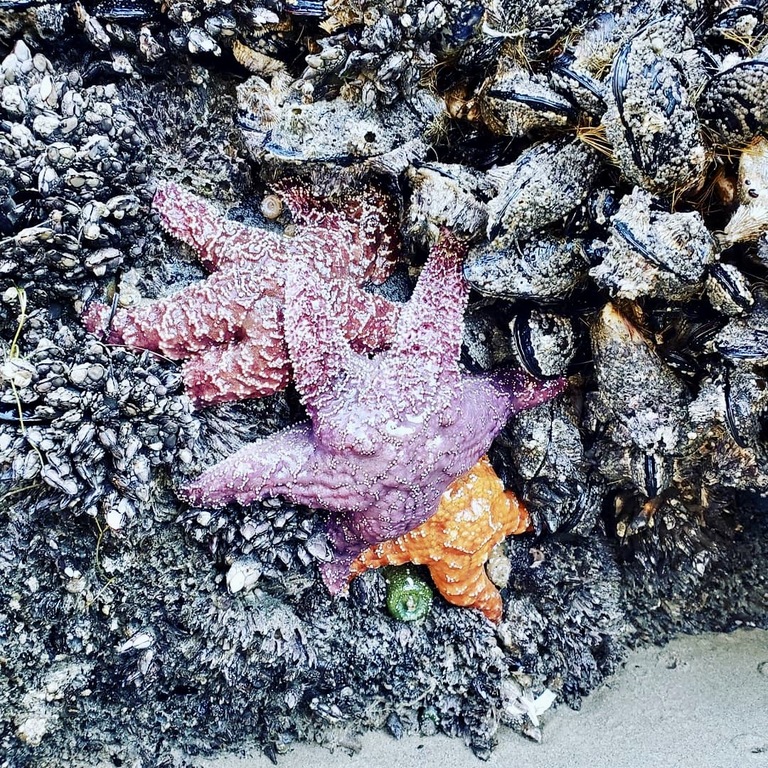 Starfish and other sea life. Look closely, I'm pretty sure EVERYTHING in the photo is ALIVE! :-O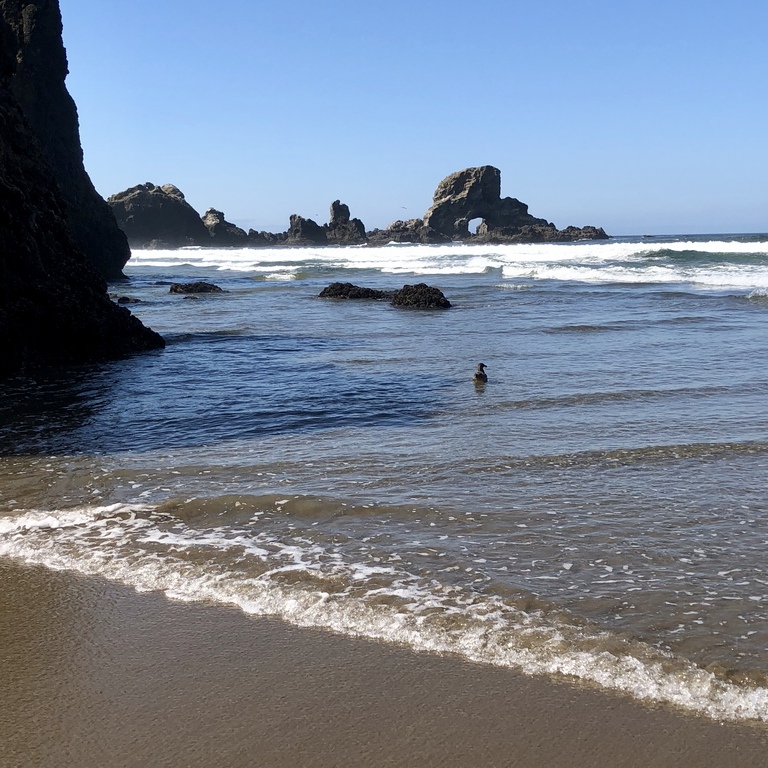 Can you spot the duck?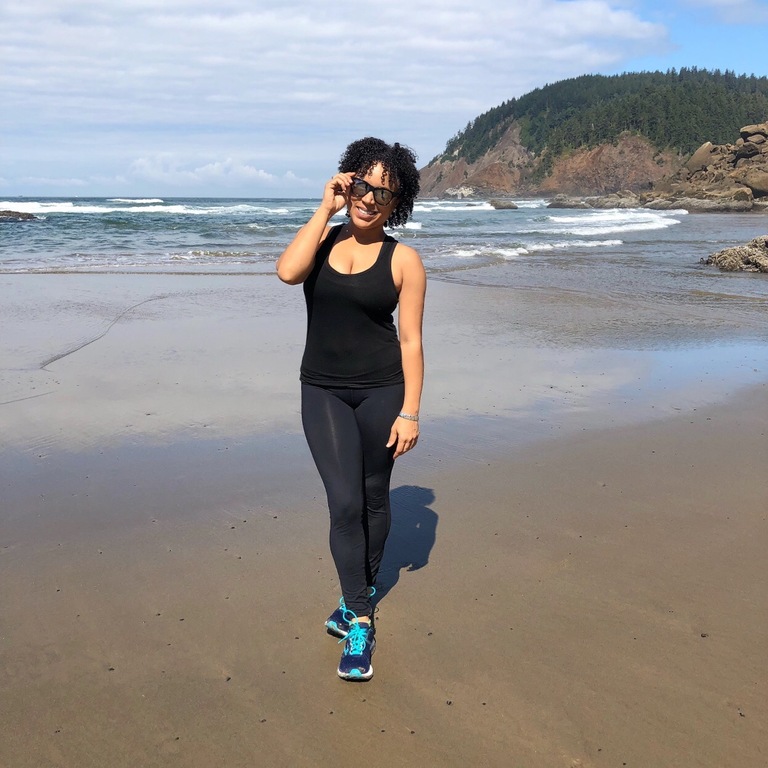 A wash and go towards the beginning of my natural hair journey. Scroll to the bottom to see what my natural hair looks like now.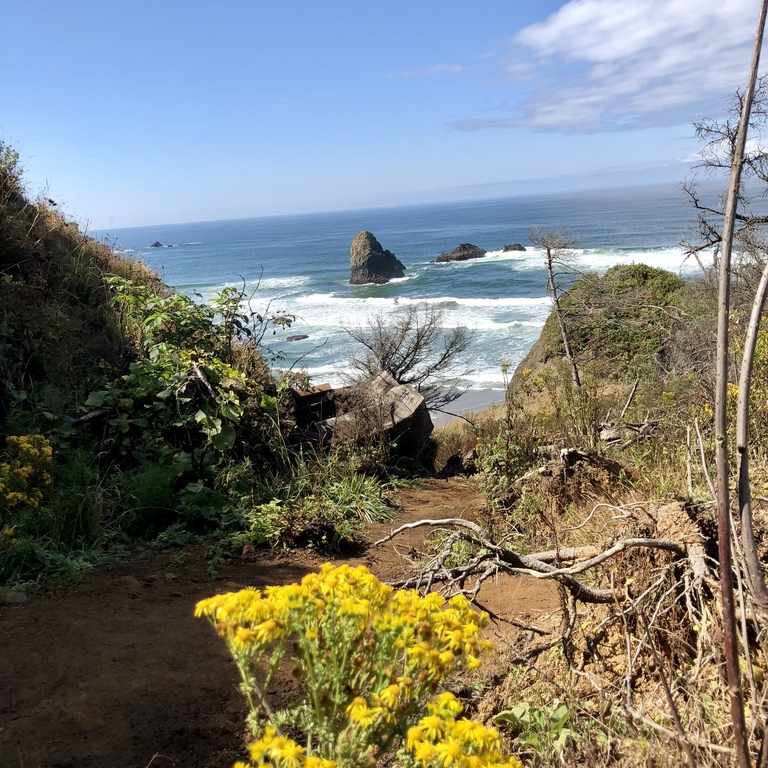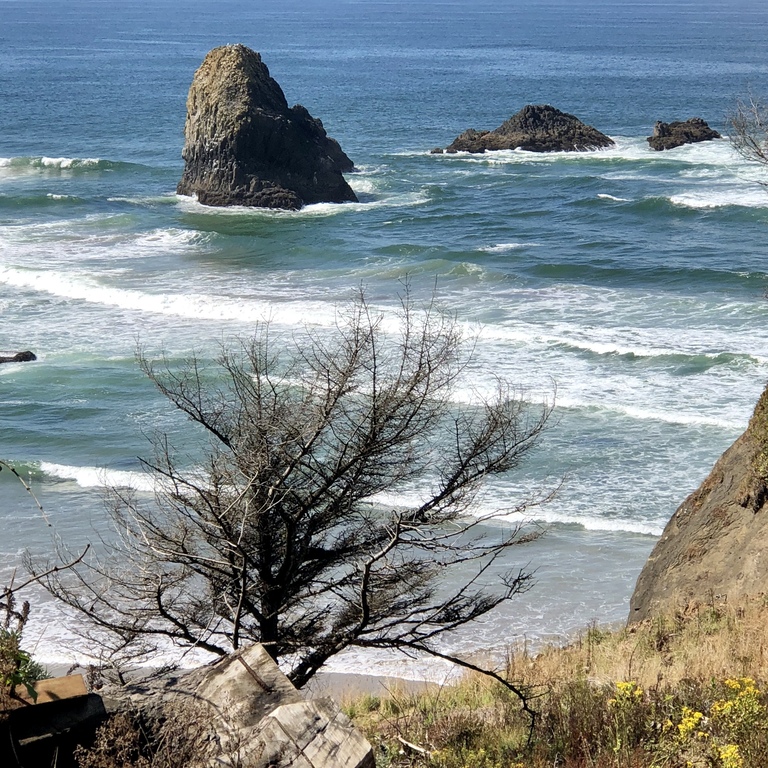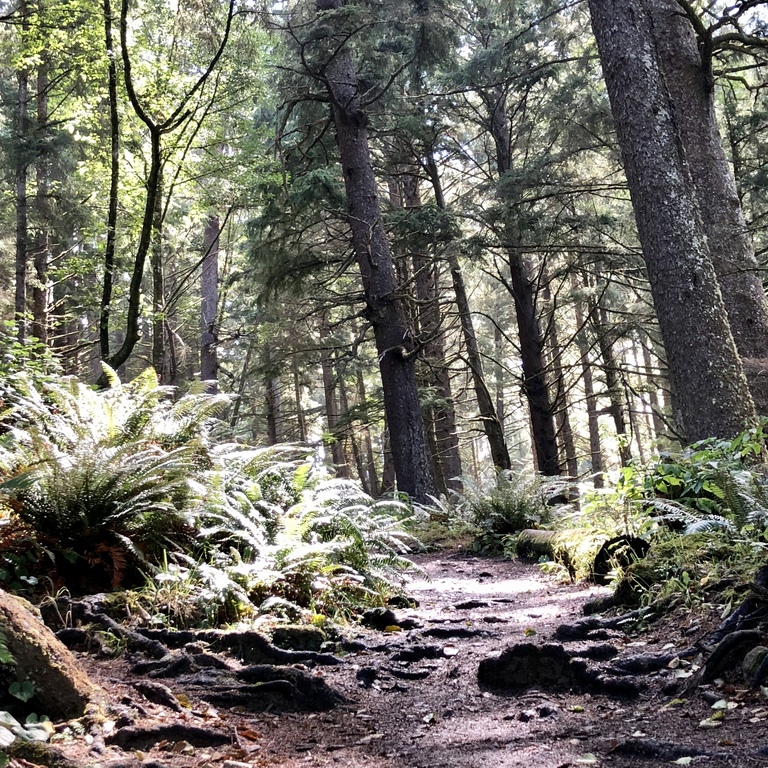 On a hiking trail through the wooded area at the park.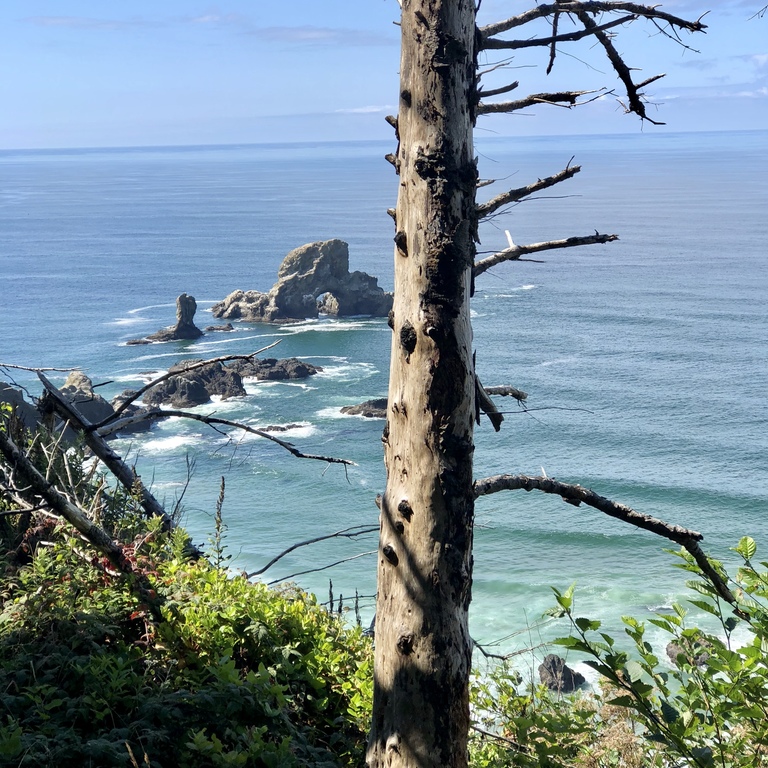 Want to see more of Cannon Beach on video? Visit my Instagram and click the "PNW" highlight.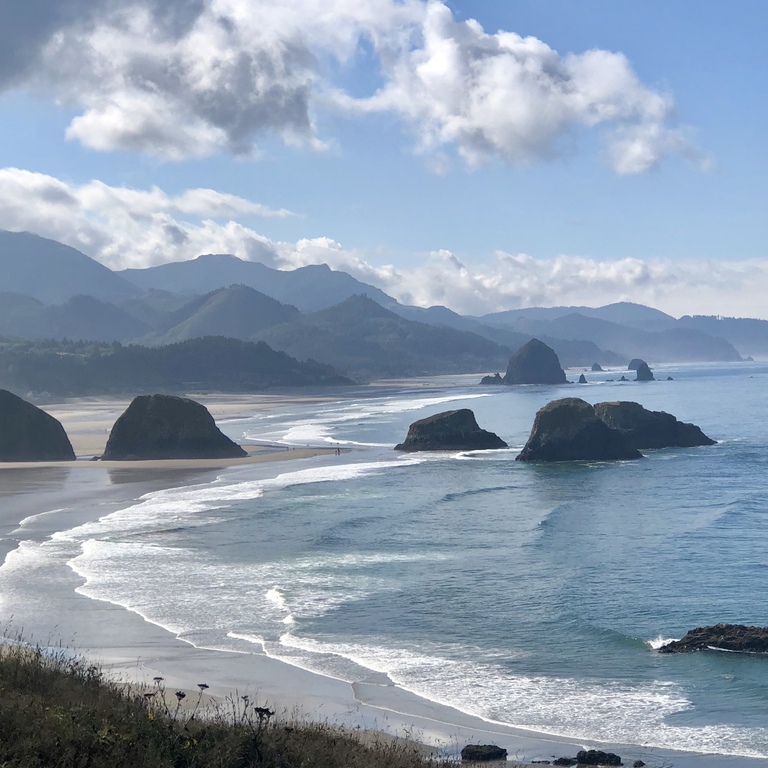 This is another view from the parking lot at Ecola State Park. Haystack Rock is the large rock that comes to a point at the top, farthest away on the shore.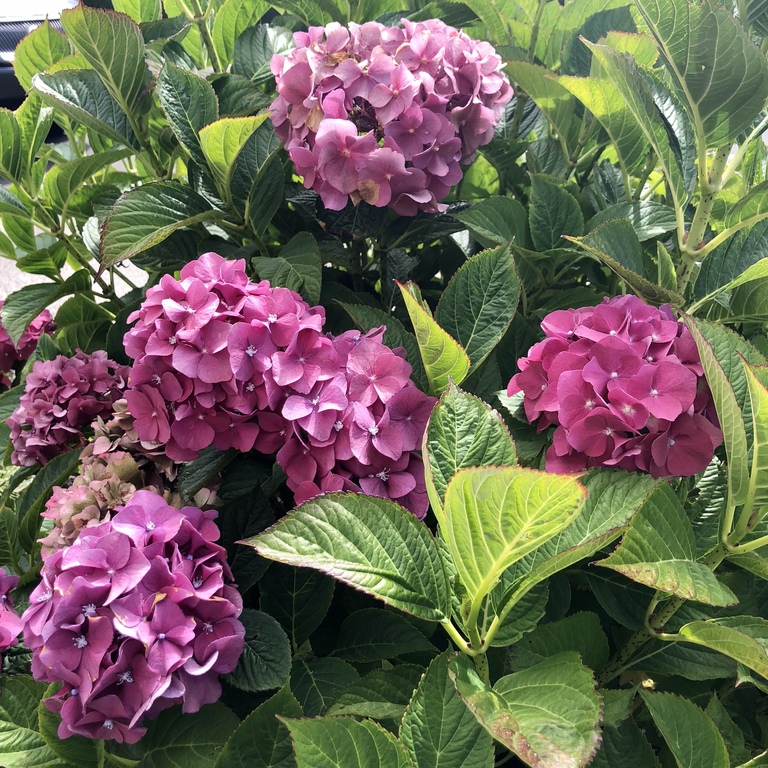 Hydrangeas are my favorite flowers, and they can be seen all over the Pacific Northwest!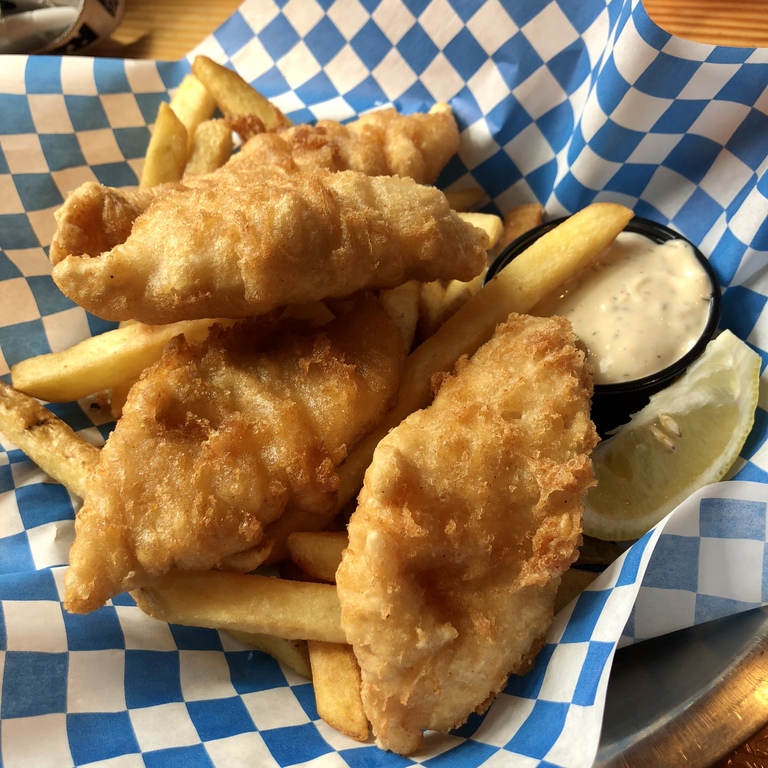 Fish and Chips at Public Coast Brewing Company in Cannon Beach, OR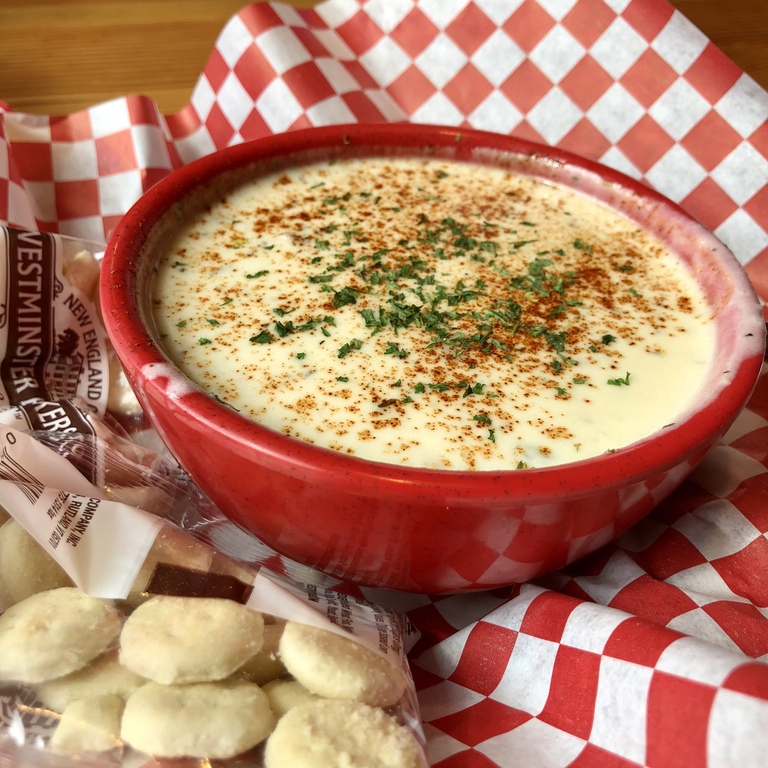 Clam chowder at Public Coast Brewing Company in Cannon Beach, OR
Hey!
I'm going to continue to share some of the trips and things I did while I wasn't posting on social media during 2018 and 2019. In August of 2018, we took a day trip to Cannon Beach, which is on the Oregon Coast.
I've mentioned in previous posts that my favorite thing about living in the Pacific Northwest is the incredible natural environment.
Cannon Beach is a must-see, absolutely breathtaking location about an hour and a half from the Vacouver, WA/Portland, OR area. It was ranked in the top 100 most beautiful places to visit in the U.S. by National Geographic.
We parked at Ecola State Park, which is adjacent to the beach.  From the parking lot, the views are amazing, and there is an easy, paved, short trail that borders the park.  There are also other longer trails for hiking that go through wooded areas.
Haystack rock is one of the major attractions at this beach, and one of Oregon's famous landmarks.
While I don't have any close-ups of the big rock, it can be seen from a distance in one of my photos. I think we ended up walking in the opposite direction once we made it down to the beach, which is why I don't have close-ups. There are several ways to navigate down to the beach once you get there, and we ended up taking a trail that was actually supposed to be closed off (shhh! don't tell haha).
If you are a science nerd, there are lots of sea creatures and wildlife to be seen on Cannon Beach.
Starfish, sea anemone, crab, lots of sea plant life and more surround the rocks. I didn't take pictures of them because I was more interested in the scenery. Michael probably took more photos of the sea life than anything! I added a couple of his photos. I'm embarrassed to admit that creepy crawly things gross me out.  I've been that way since I was a little kid! I appreciate and respect all life, and wish I didn't feel freaked out and disgusted by certain creatures.  🙁
This was definitely one of my absolute favorite nature attractions to visit in the Pacific Northwest.  It was surreal. I highly recommend it if you are exploring the area.  There are plenty of places to stay overnight for longer visits.
After our hike, we ate at a local spot with delicious, traditional fare from the Pacific Northwest.
We went to Public Coast Brewing Company, and I had fish and chips and clam chowder (not healthy, but both were excellent!). I don't drink anymore, but when I did, I loved craft beer (and vodka, and wine haha!). The Pacific-Northwest is a beer-drinker's dream because there are hundreds (maybe thousands) of breweries. This restaurant is a brewery, so if you enjoy high-quality beer, there are tons of options!
The Cannon Beach website has lots of information on what to eat, things to do, where to stay, and more.
At the bottom of this post, I've included some before and after photos of my natural hair process.
I did a quick wash n'go that day, and you can see what my hair looks like now (16 months later) in the same style. When your hair is super curly (but fine and fragile in texture) like mine, it can be frustrating to try and grow it out because it feels like I'm not making any progress. Plus, I've had to trim it to cut off the old damaged hair many times throughout the process. If you're considering going natural, I recommend tracking your journey so you can see the difference and growth.
Hope you're having a great weekend! I'm still recovering from a cold, and staying home to work on a few projects. What are you up to?
XOXO,
Holly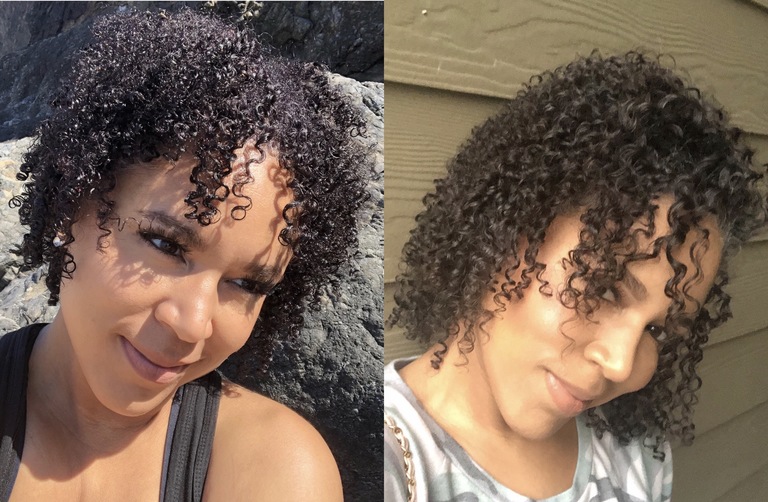 Learning which products to use for my hair type, and twisting it in eight sections after washing makes a big difference in my curl pattern (as shown on the right). The photos on the right show my natural hair color.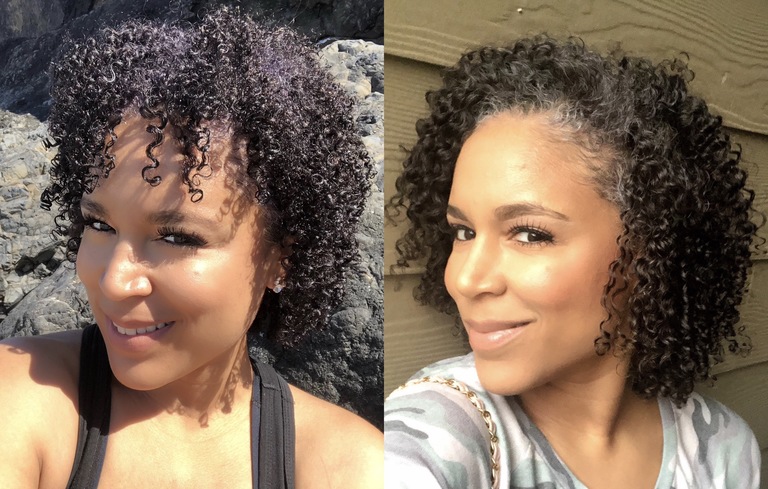 Ten lbs. slimmer on the right, and it shows in my face. 🙂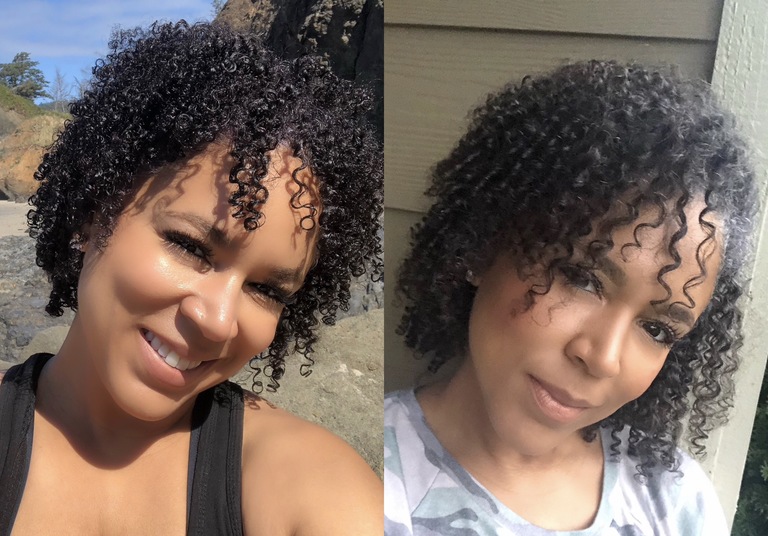 If you're trying to go natural, don't give up! It takes time and effort, but it's worth it.