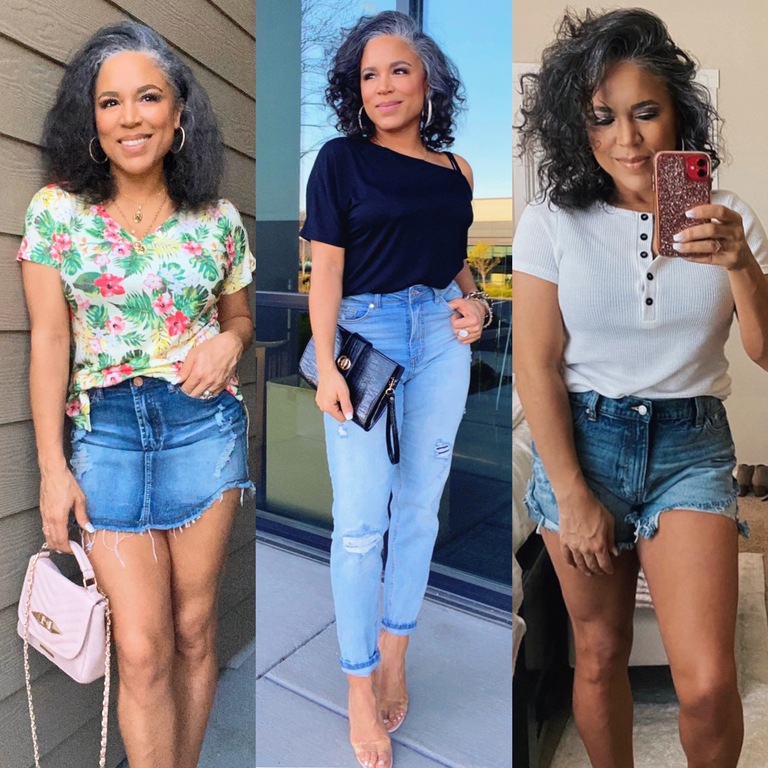 SHOP | Hawaiian v-neck tee, Black OTS top, White Henley tee
My Amazon fashion reviews for April are included in this post. I'm working on compiling each month (whew! it's more work than I thought, haha). Click here to SHOP all April finds. Click here for the post featuring March Amazon finds.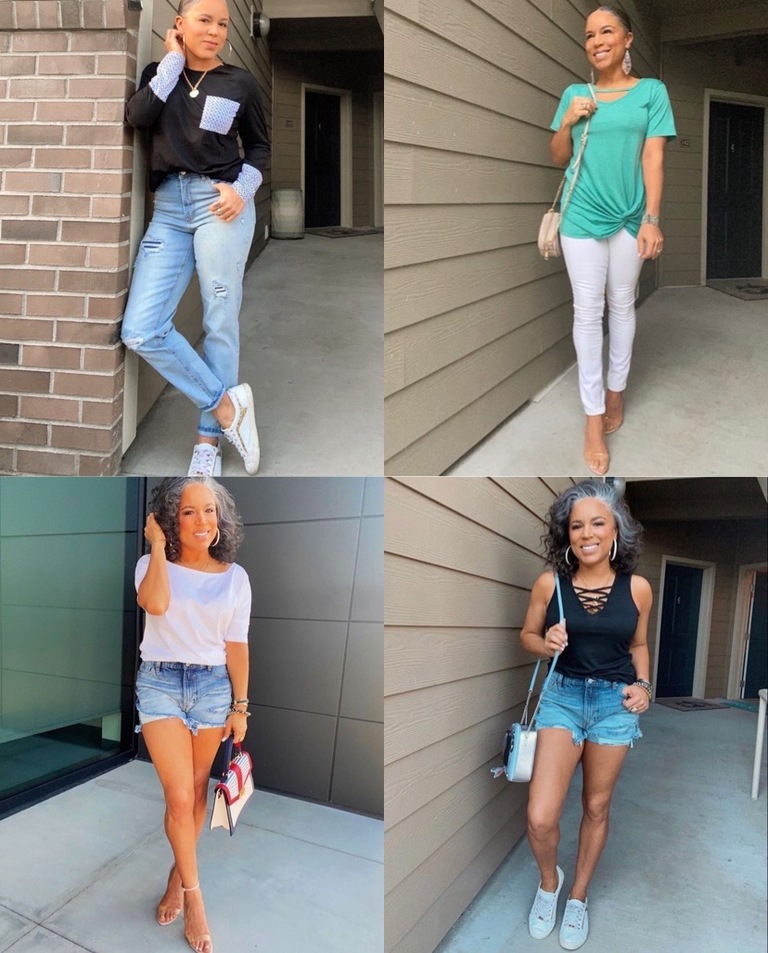 SHOP | Navy chevron long sleeve pocket tee, Aqua choker tunic, White OTS top, Black criss-cross tank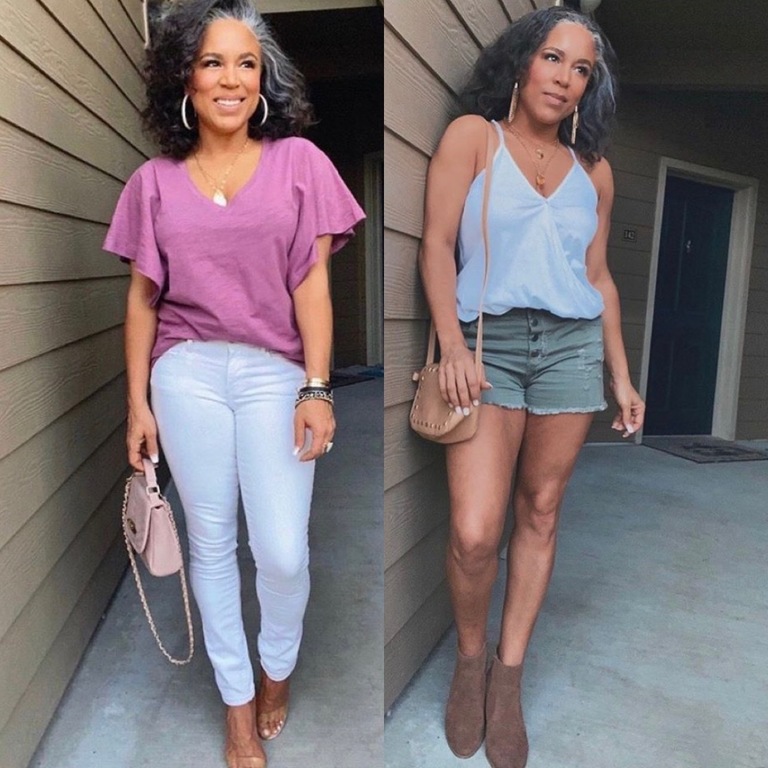 SHOP | Mauve flutter top (this color may be currently sold out but comes in 8 colors), White wrap cami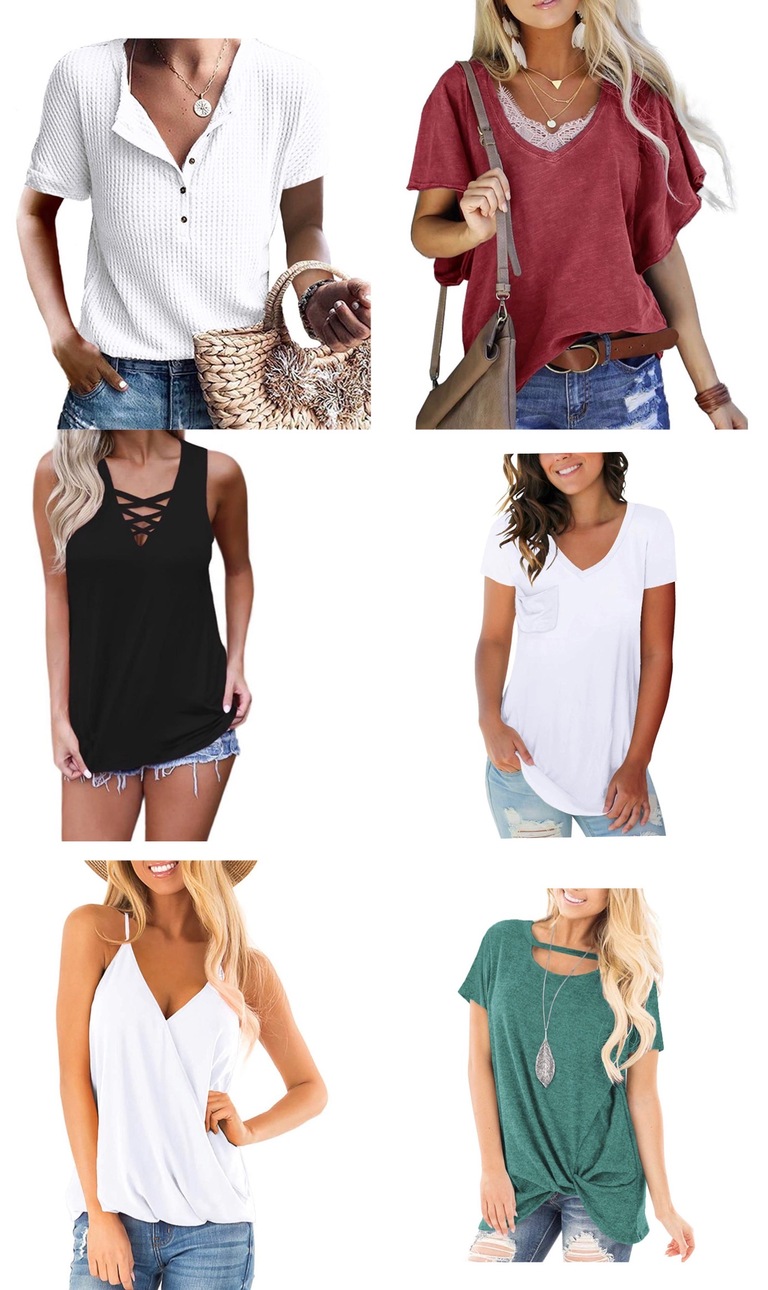 Click to SHOP the above photo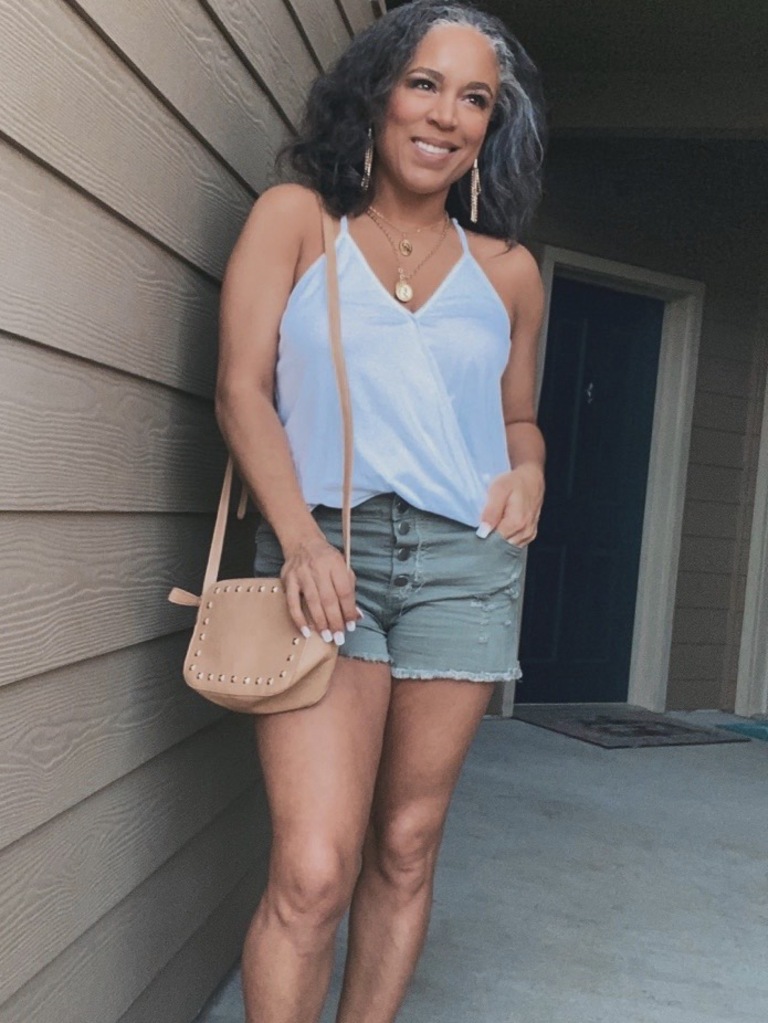 For more pics of the full blog post of this cami wrap top, click here.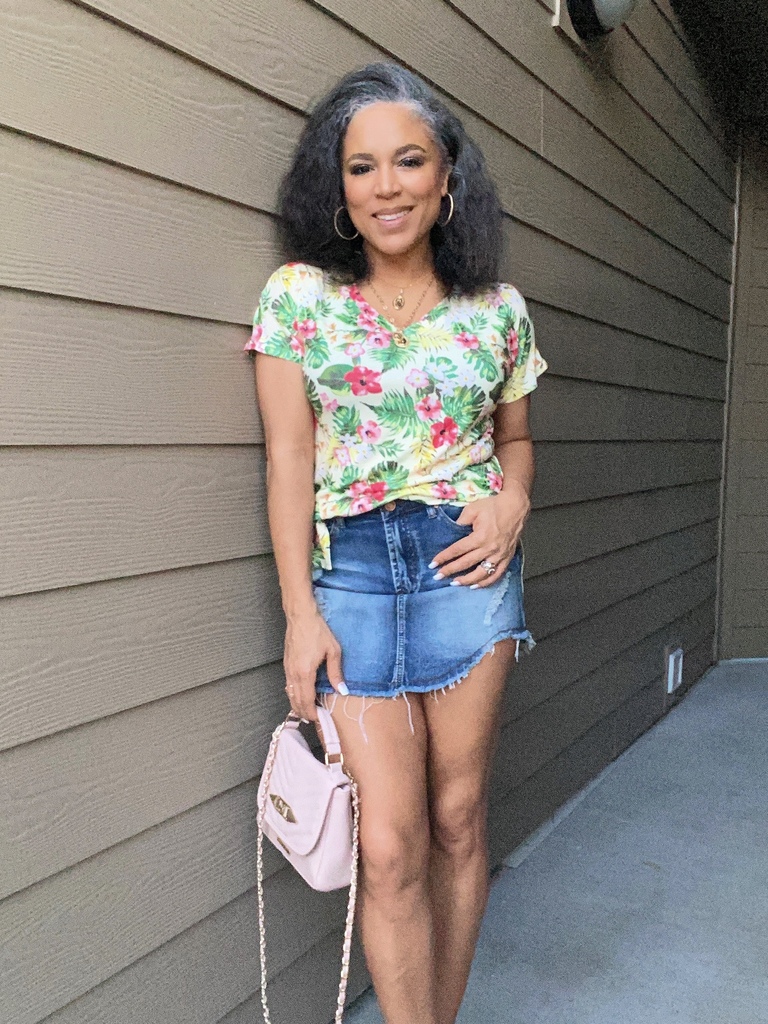 Click here for more photos of me in this top. This Hawaiian print is currently sold out but it comes in a bunch of different colors and prints.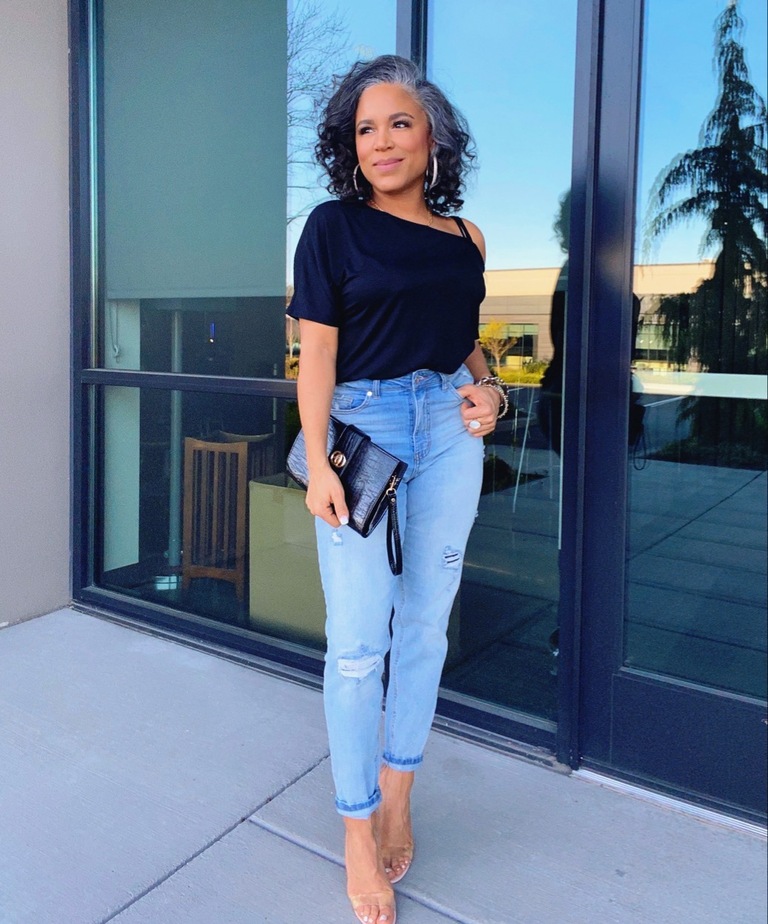 For the blog post of this top, click here.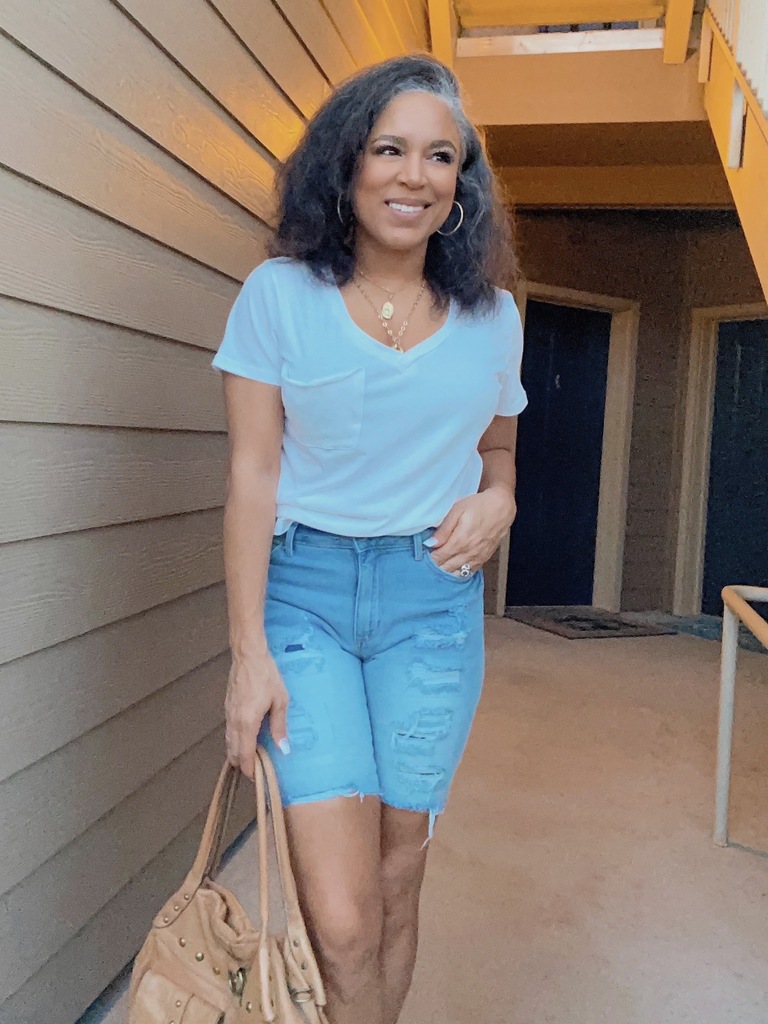 Click here for more photos of me wearing this white pocket tee.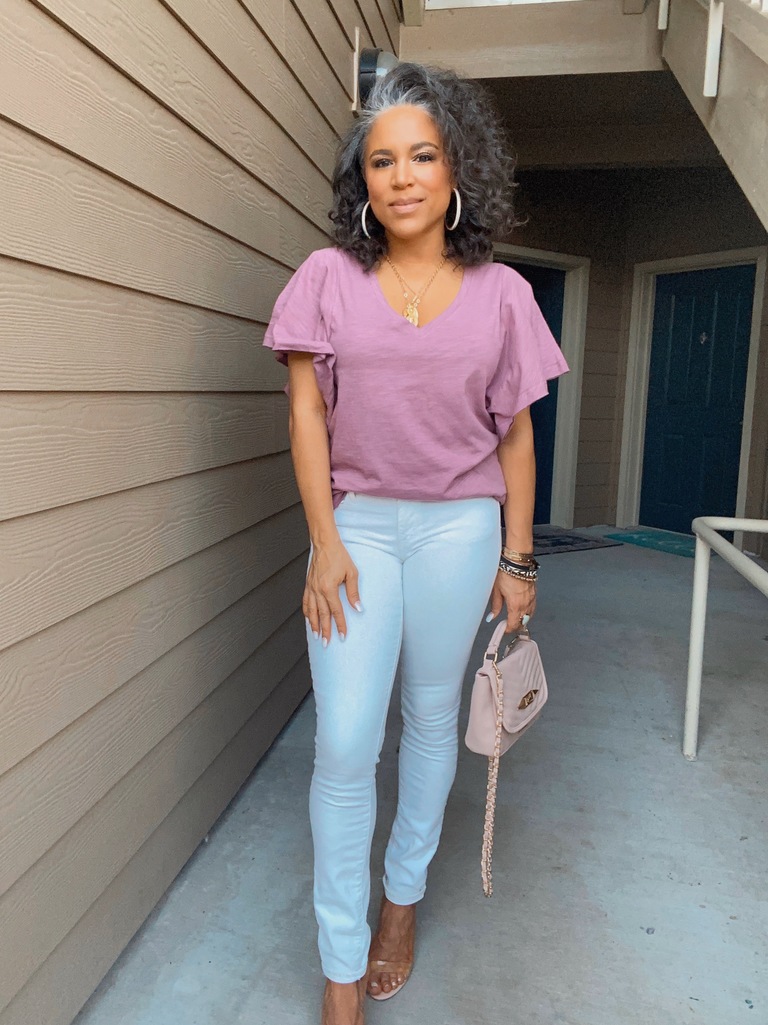 Click here for more photos of me in this mauve flutter sleeve top.
Happy Monday you guys,
I hope you have a great week.  I'm just trying to stay focused on my to-do-list today, so here are some tips that help me stay on track when I'm feeling overwhelmed.
Here are 5 ways to be more self-disciplined:
Make a list of Priorities. Start with the one that MUST get done (whether you want to do it or not), and work towards the one that you could put off. Manage both your schedule and where you focus your energy.
Set one non-negotiable, must-do. For me, this non-negotiable is working out. It doesn't always come first on my priority list for the day, but it is my one non-negotiable. This has now become a habit, so now I'm in the process of choosing a new non-negotiable to work on.
Be consistent. The key to self-discipline is consistency. Don't wait until you "feel like it." Building good habits requires actively making good decisions. Be committed, no matter what is thrown your way.
Visualize. Visualize what you want and how being more disciplined will help you achieve it. This will keep you motivated to stay on track towards building your new good habit. For example, if you want a more attractive physique, visualize your body looking the way you want it to.
Be Mindful of the power of choice. Whether or not you reach your goals is entirely up to you. Focus on your ability to make choices based with your goals in mind, and avoid temptations and unhealthy, indulgent behaviors. If you slip up and make a poor choice, don't beat yourself up over it, just get back on track.
Holly
xoxo