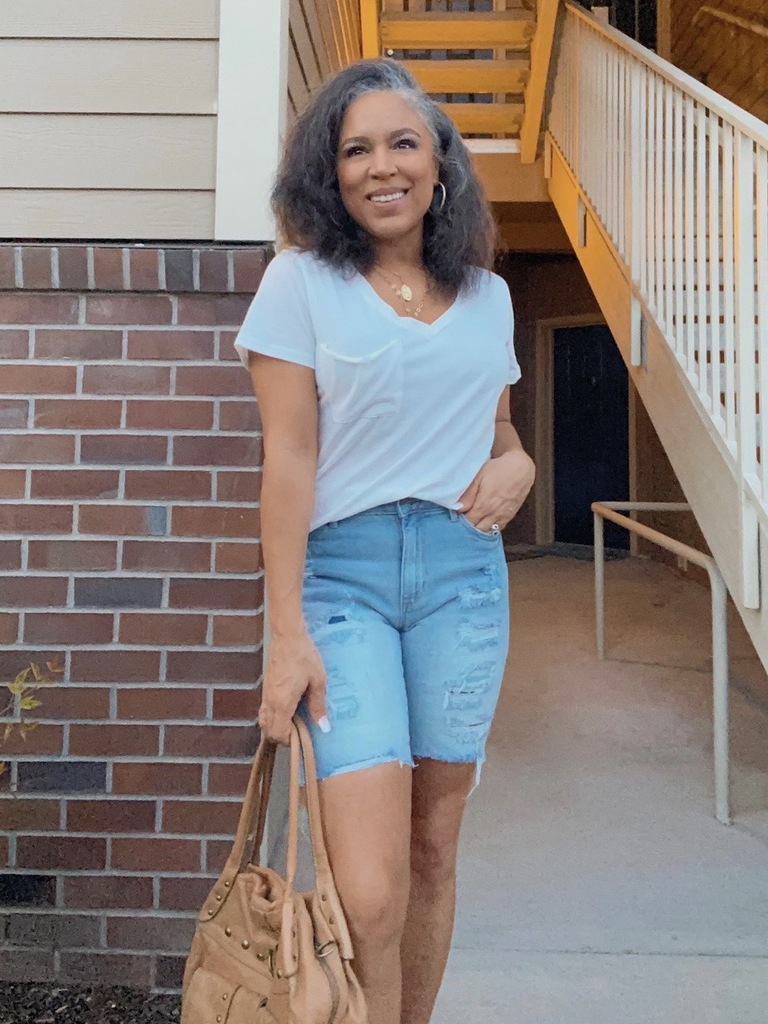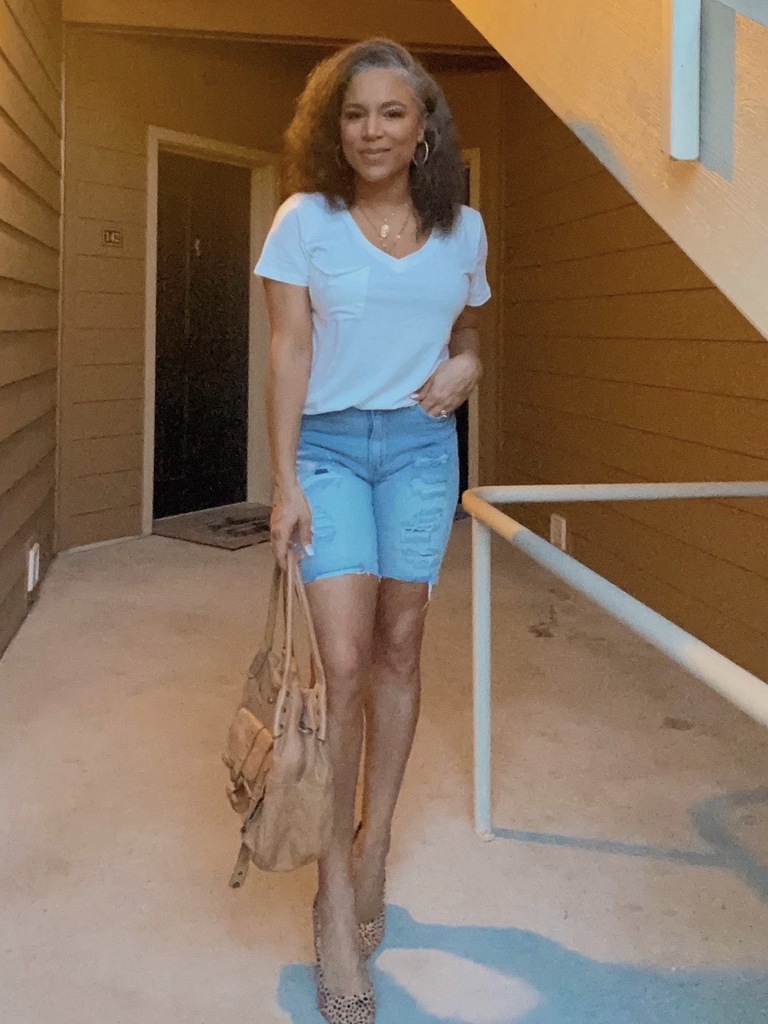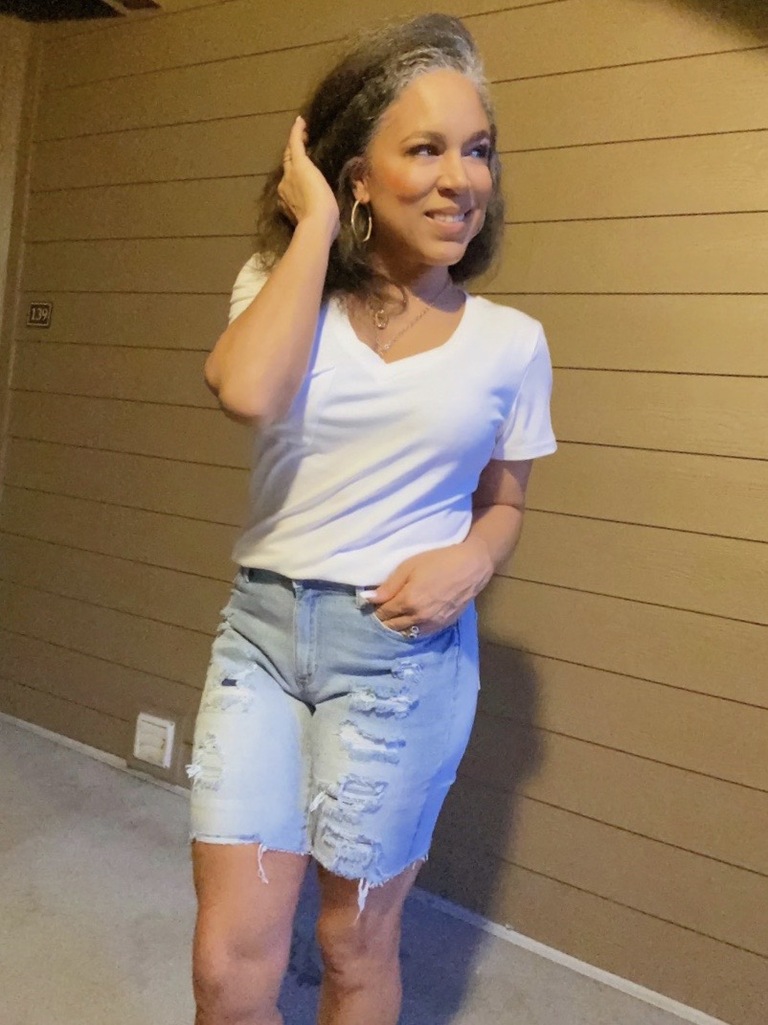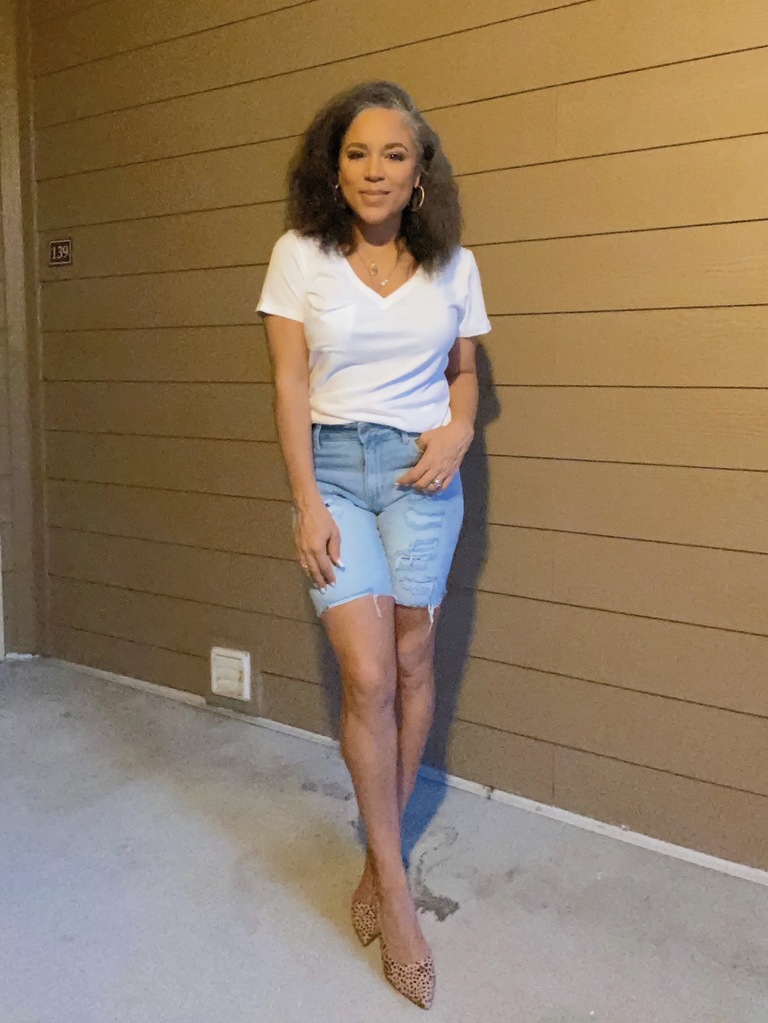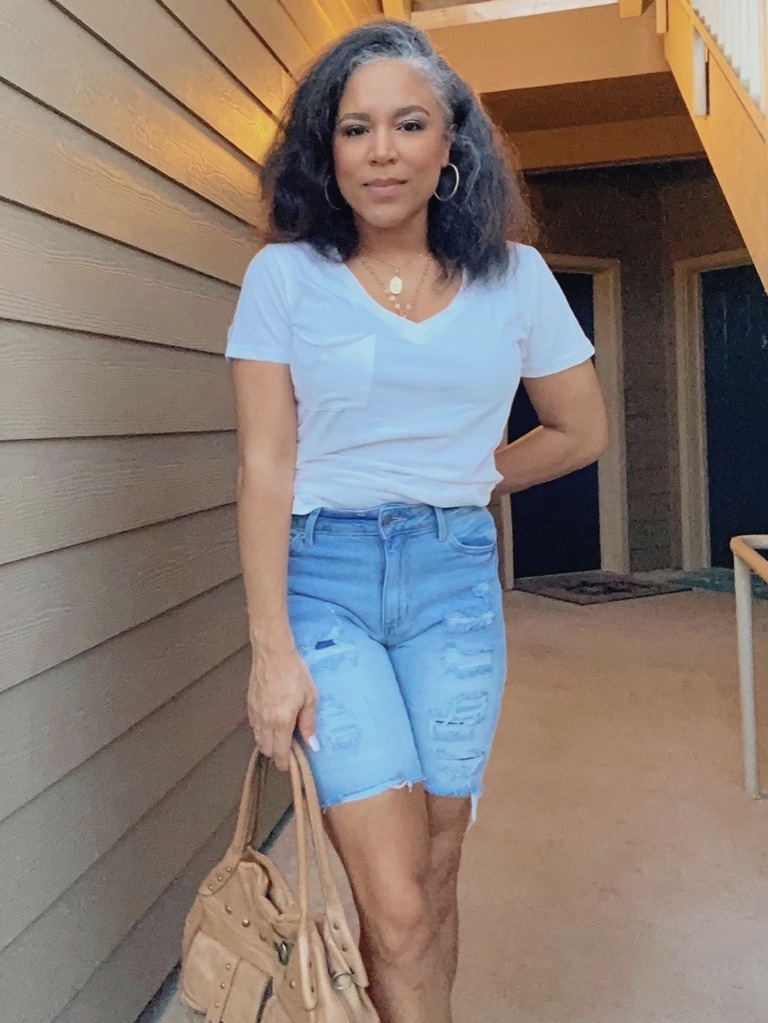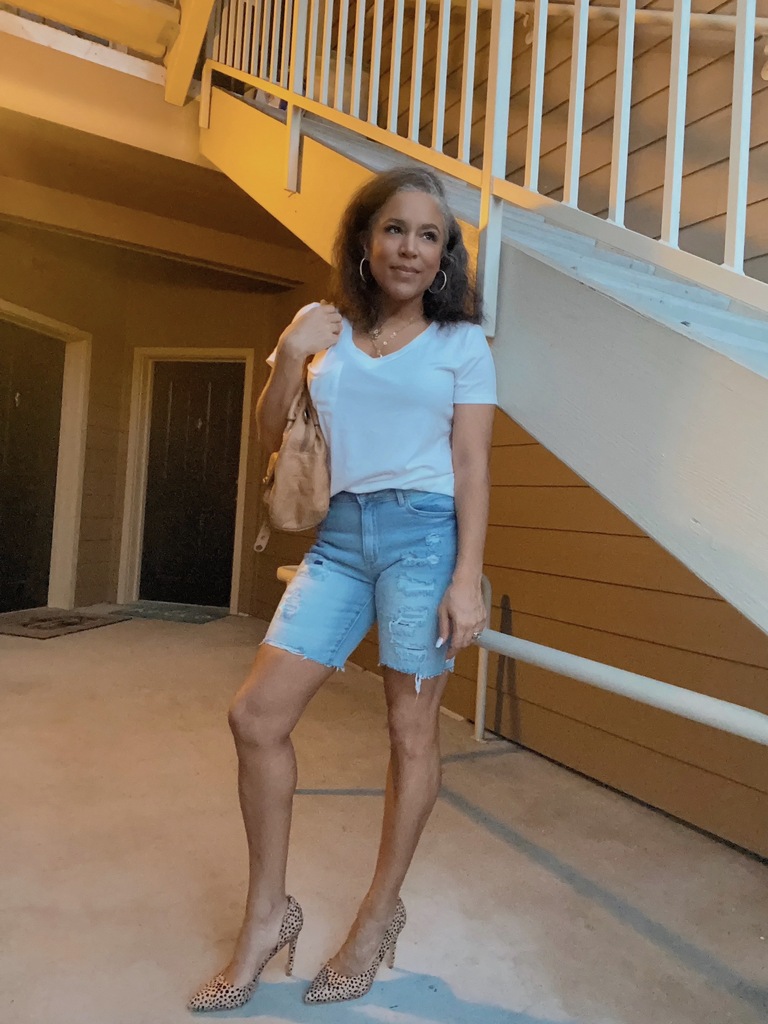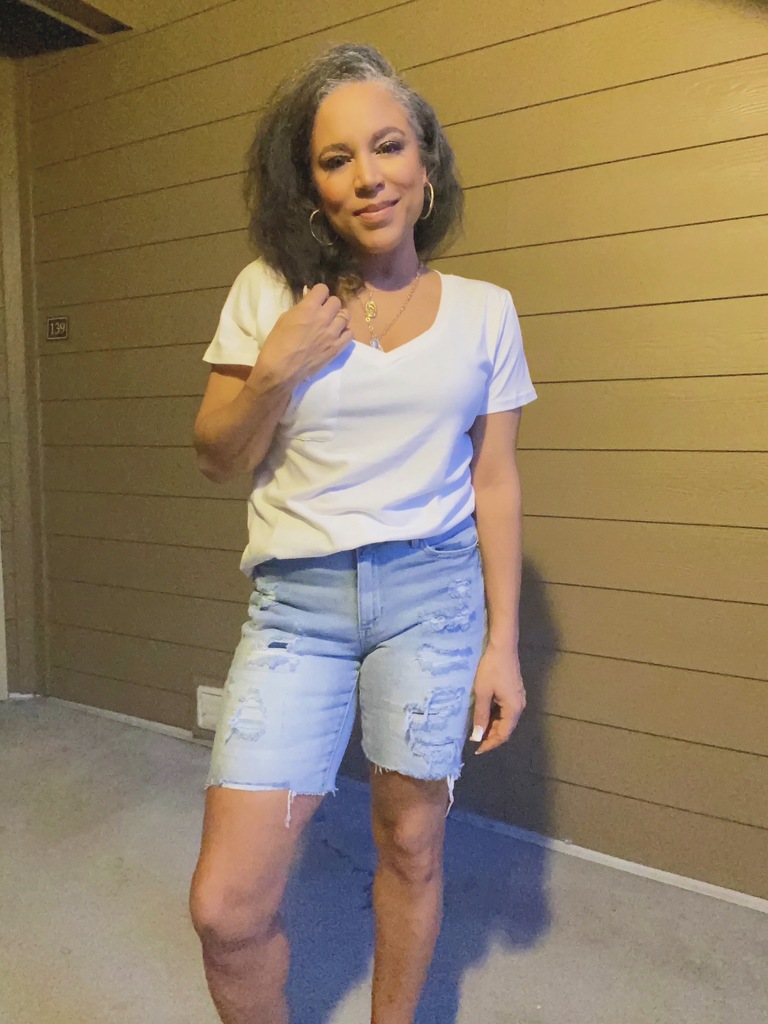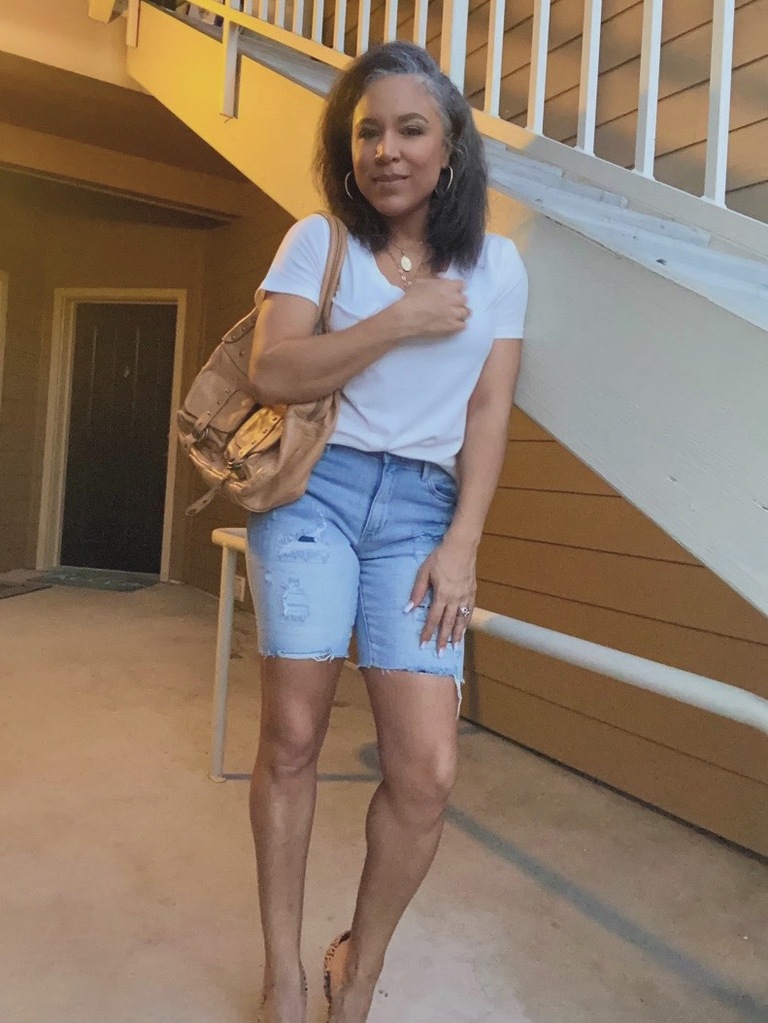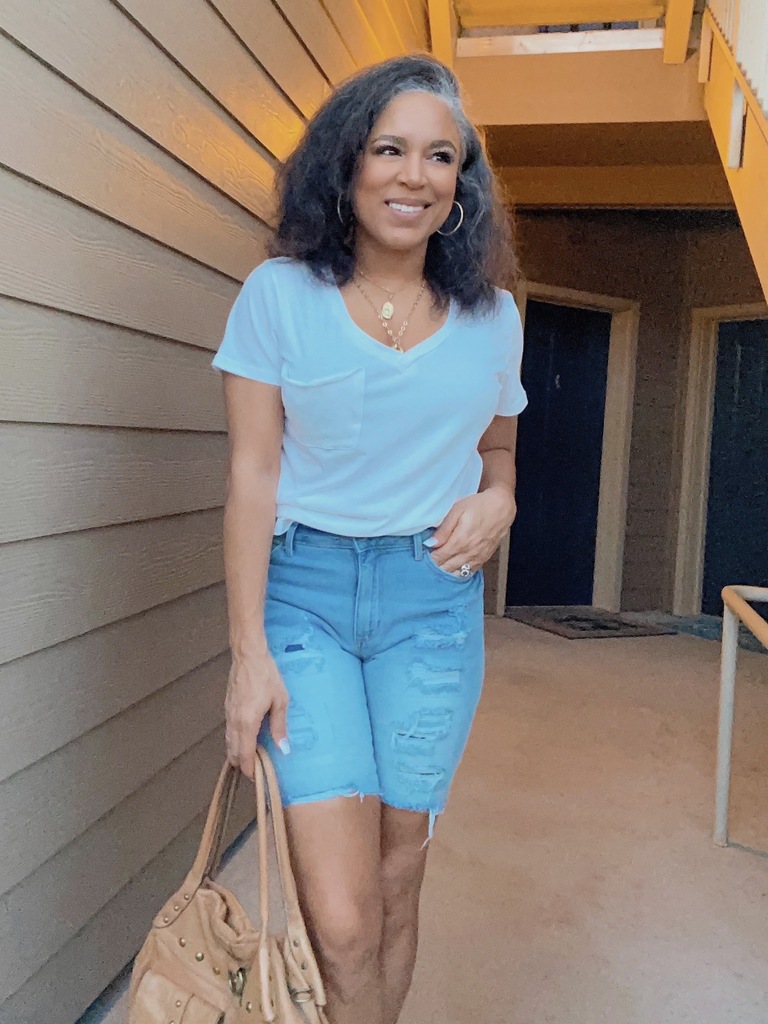 SHOP | Basic white pocket tee, Gold coin necklace 1 & 2, Denim Bermuda shorts (this color is sold out, there may be other colors available), similar Leopard pumps 
Happy Friday!
These photos are from a few months ago, but this white tee is very popular.  It's one of my favorites, so it's worth some extra attention. I took these photos at night so they are extra grainy, and my hair was blow-dried only (not flat-ironed), hence the fluffiness. Trying to learn to love my hair in all of its many states, and not worry so much about whether things are perfect or not; hope you can understand and support that!
How has your week been? Mine has been a little challenging; we are still dealing with discomforts and frustrations as a result of COVID-19. Google "unemployment benefits delays in Washington State" if you're curious, lol. But, I am aware that things could be much worse, so I am remaining grateful amidst it all.
I'm starting to share more skincare content on my IG stories lately, so be sure to check it out in the "Beauty" highlight if you haven't already. You will also catch rare moments of me TALKING, haha.
In my last blog post I brought you up to date on what's been going on in my life lately.  This past week has been spent working from home, running errands, starting my online Graduate School Orientation for the University of Oregon, and getting back to working out on my normal schedule (I was slacking a bit for the 3 weeks prior to completing my MA.
Yesterday we drove out to the coast, I will write a post about it and show you pics, but in the meantime, I have video posted on my IG stories under the "PNW" (Pacific Northwest) highlight.
I know I said I would touch on our current social climate a little bit in this post, but I don't have the energy right now.  I will soon.  Check my "Justice" highlights on my IG stories if you want to know how I feel, and how I'm using my platform to support change.
Virtual xoxo,
HLJ