Tropical V-neck tee from Amazon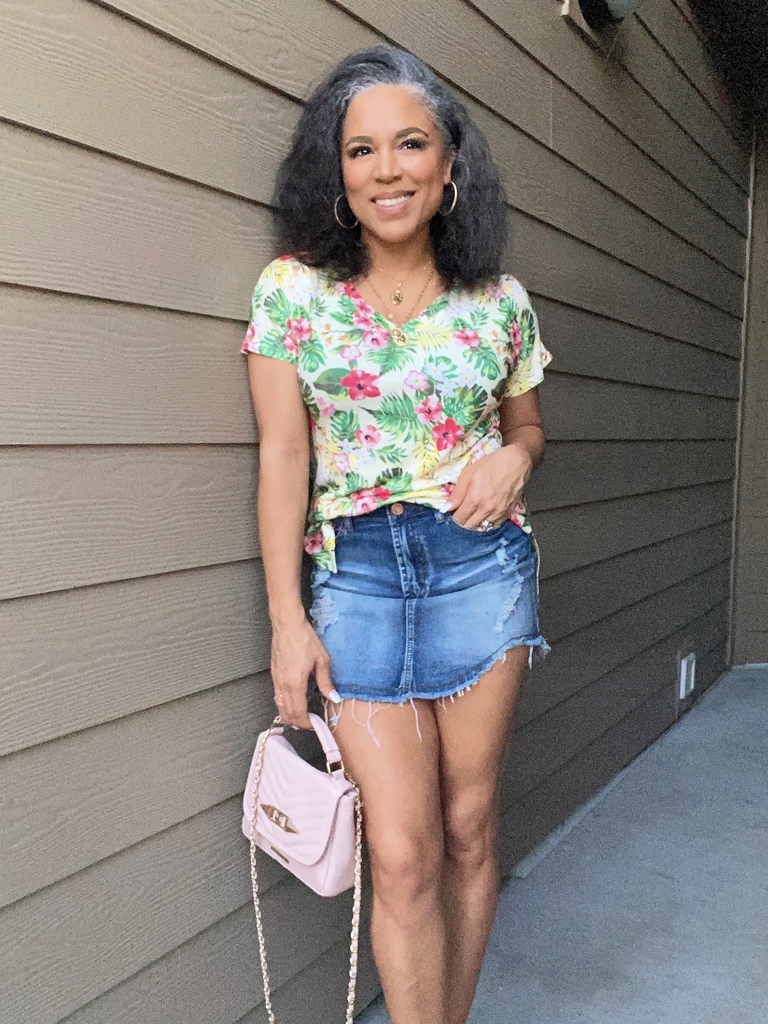 This hawaiian print, basic v-neck tee is soft, stretchy and comfortable. It has a somewhat relaxed fit, and is high-low with a side split. It comes in about 20 different colors/patterns, and is $16. I am wearing a size small for reference.
Click here to see my Amazon reviews for March.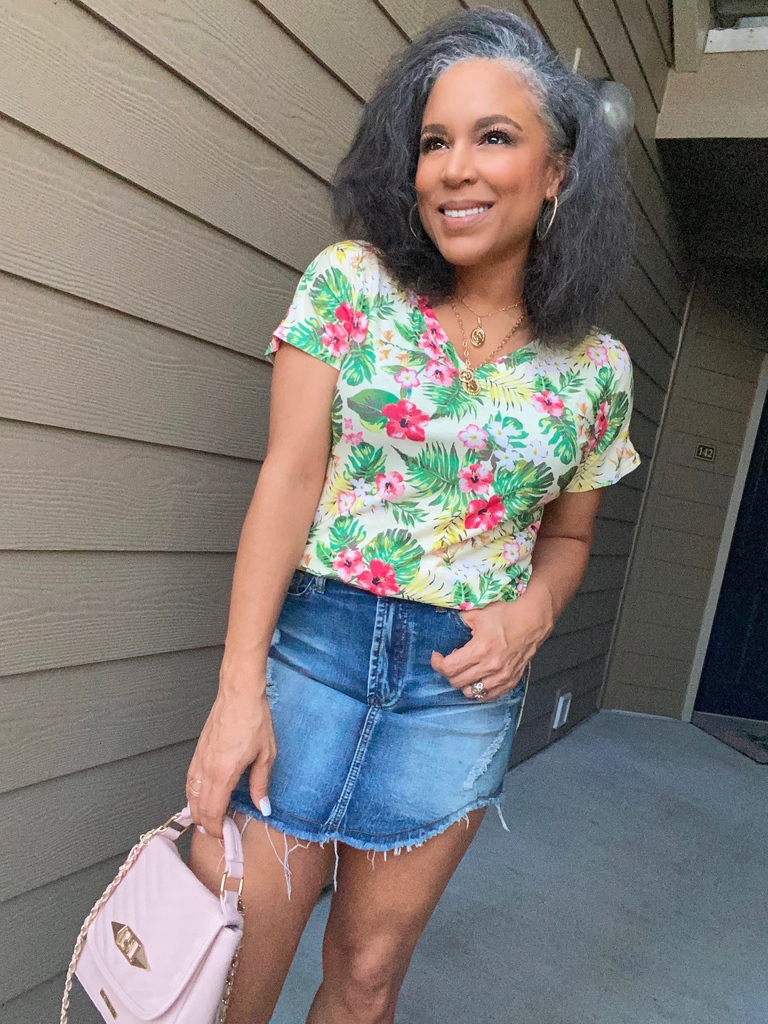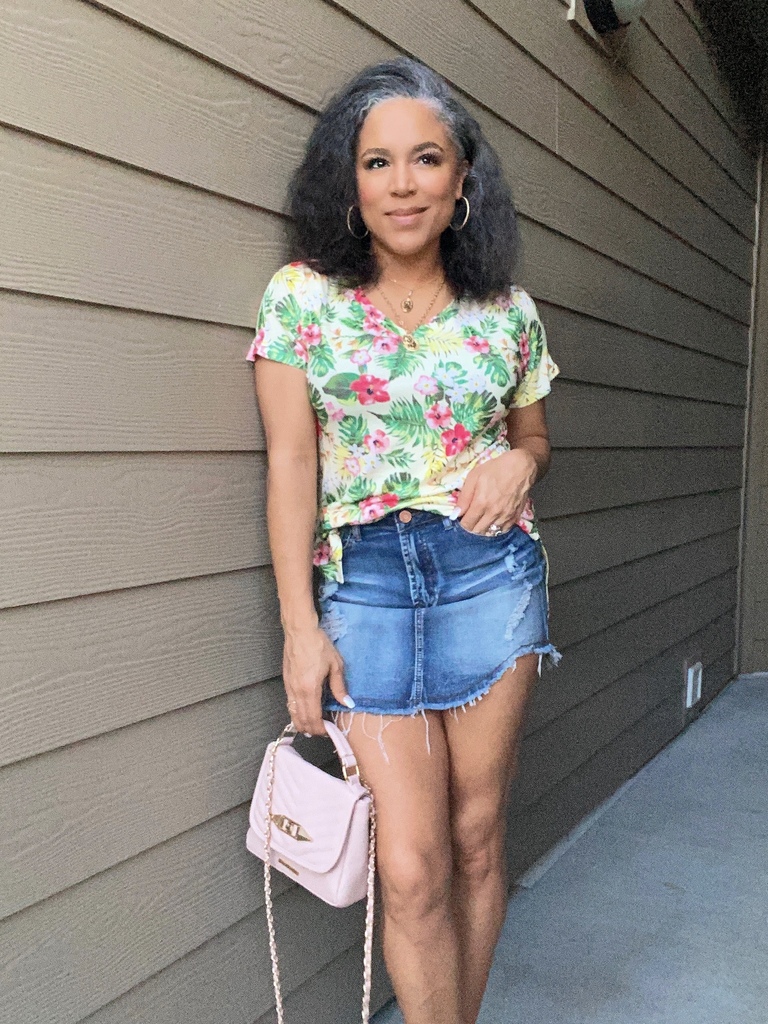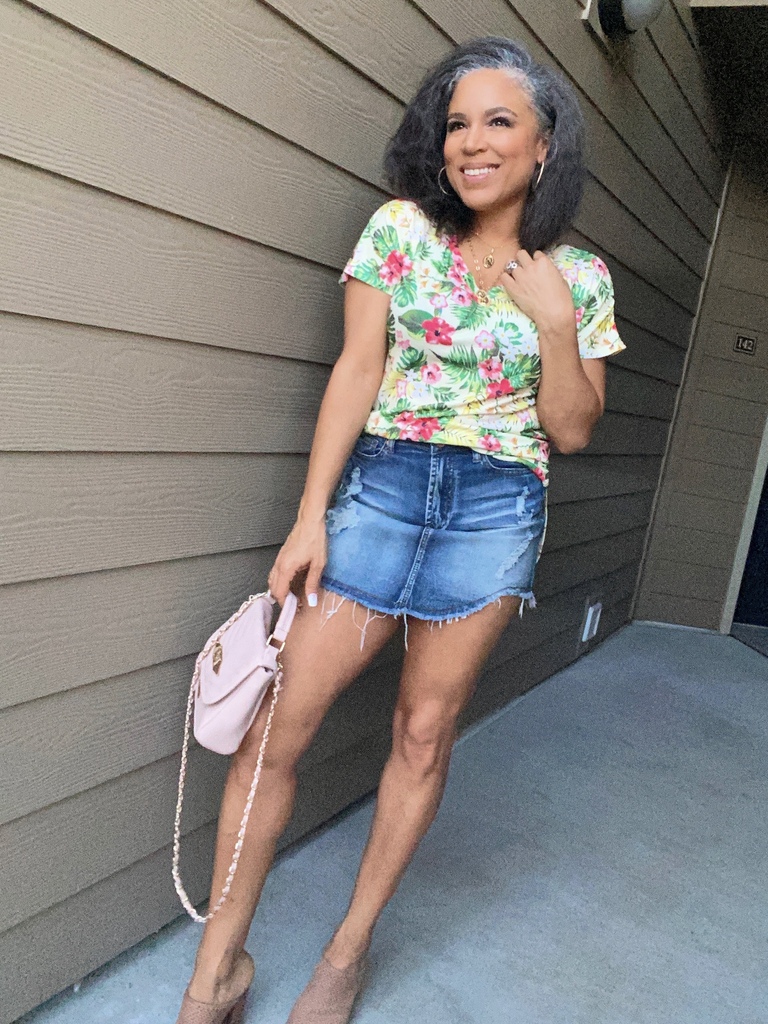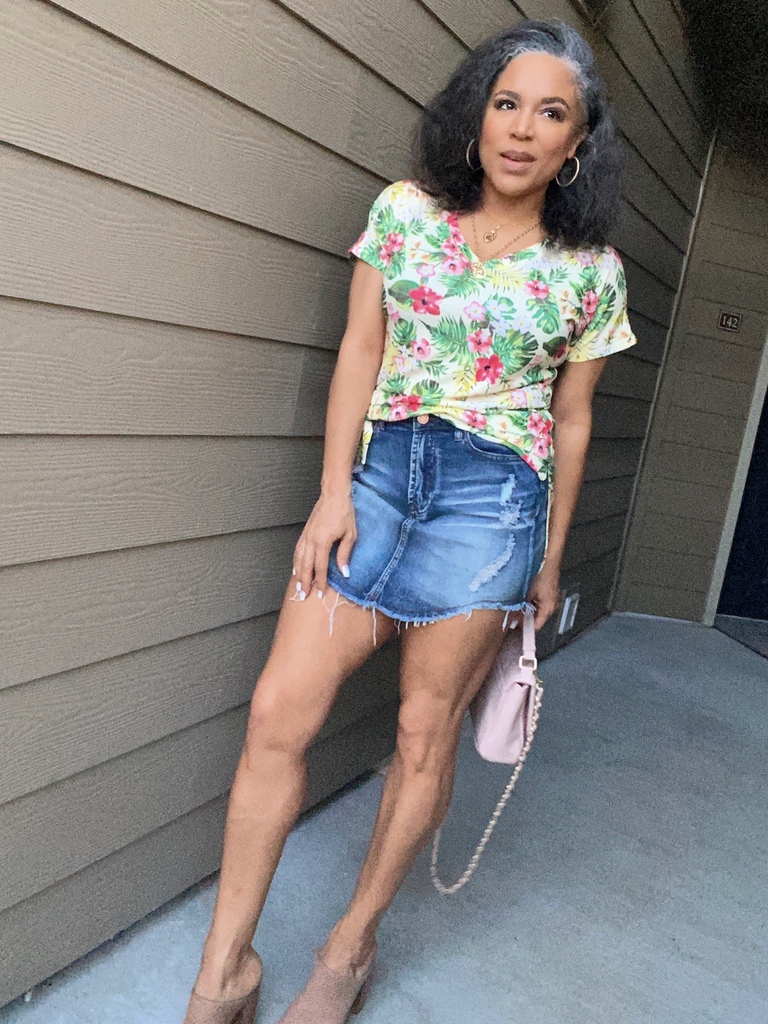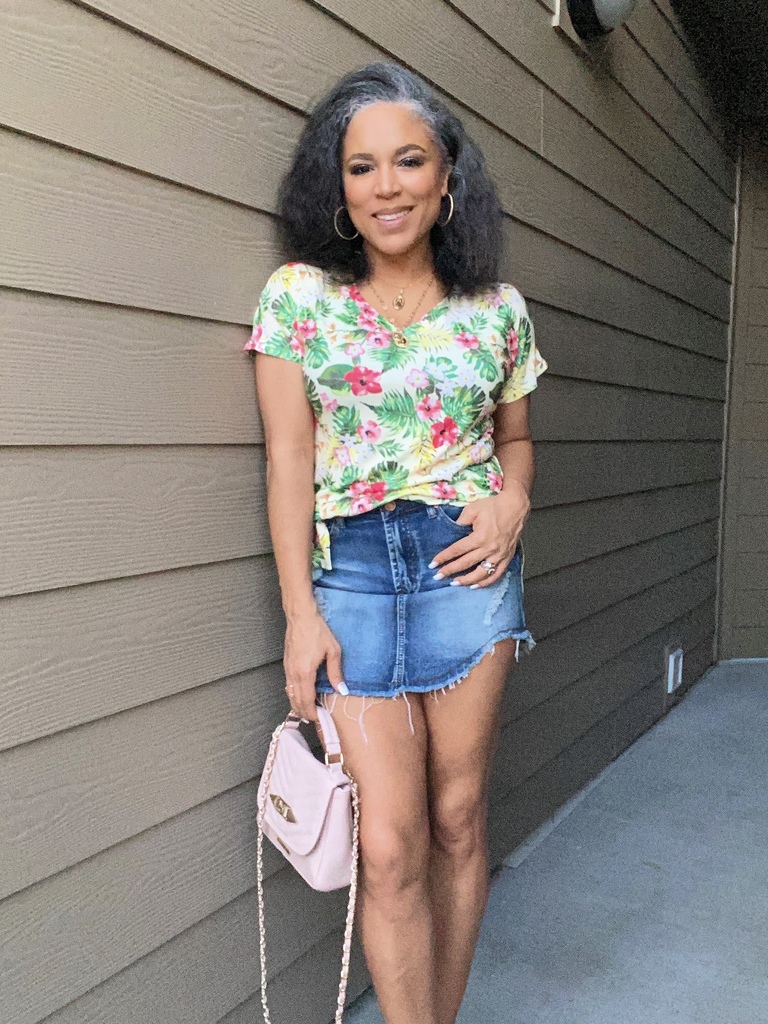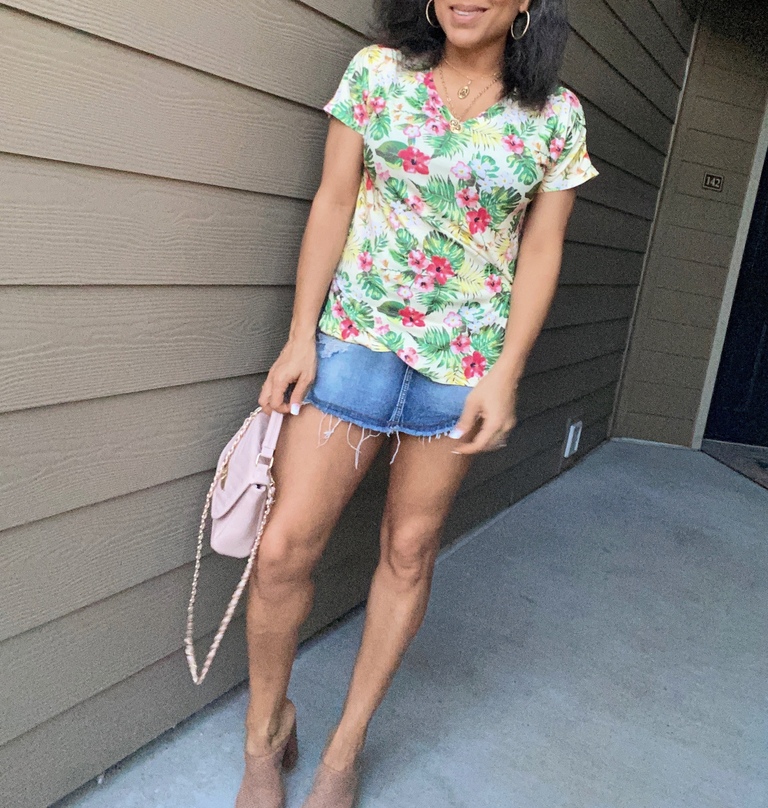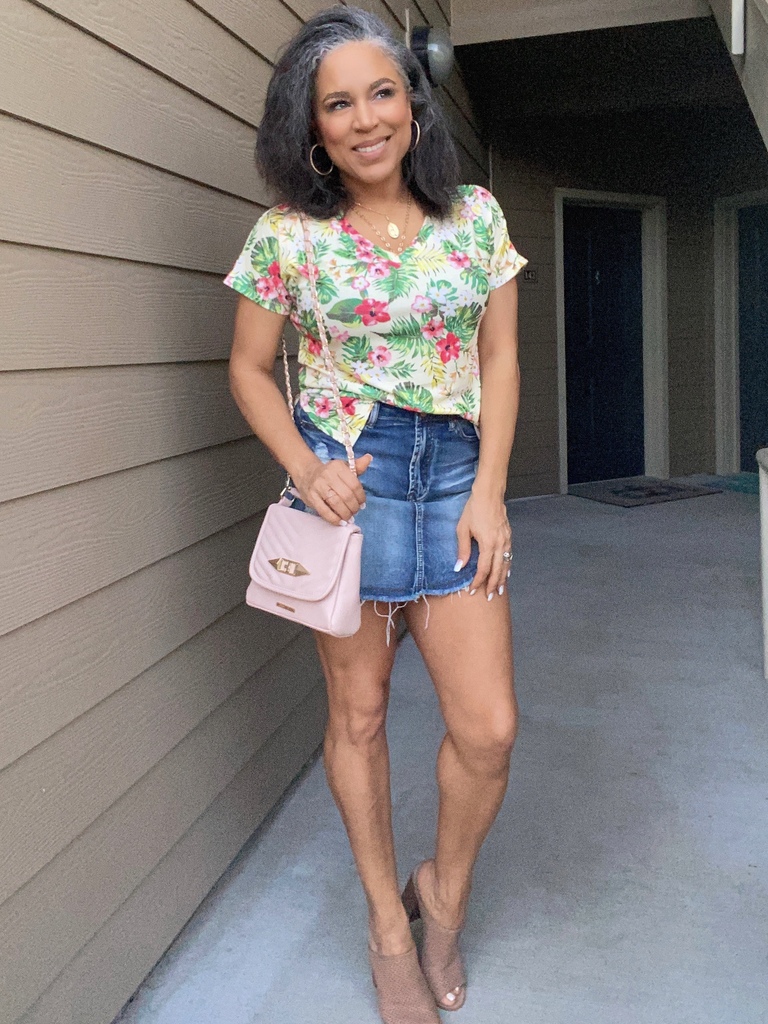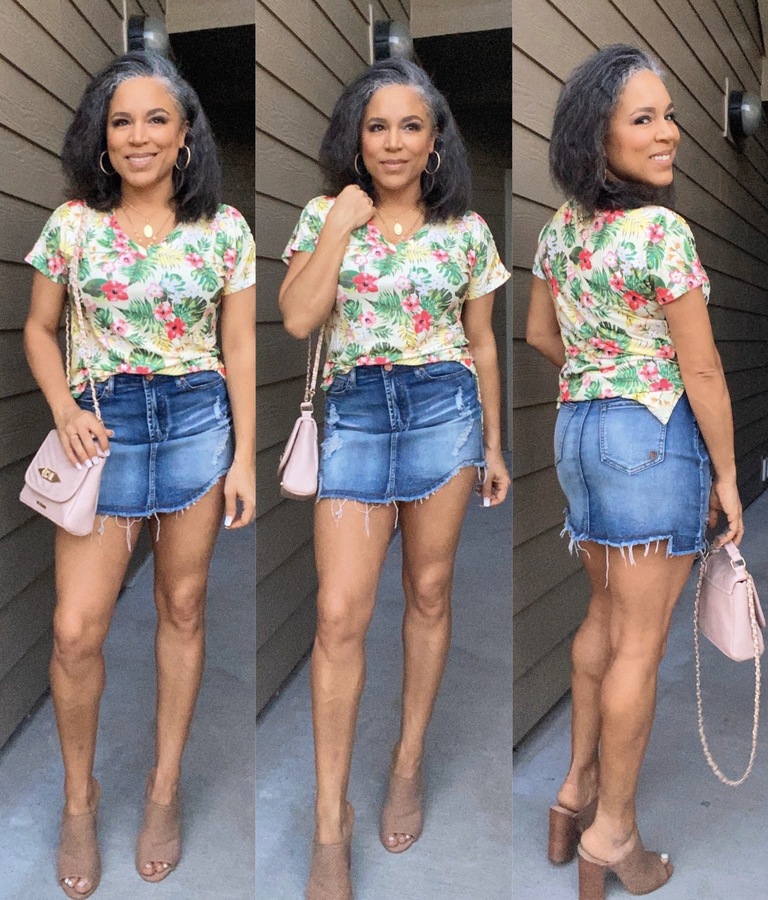 Happy Monday Friends!
If you follow me on Instagram you may have noticed that I'm blocked from engaging. 🙁
I can't comment, like, follow, or unfollow for a week.  Apparently, I liked too many posts, followed too many accounts, and replied to too many comments in one day. Instagram seems to think I am using a service to boost my engagement which violates their policies (when in fact, I was  actually doing all of the activity manually).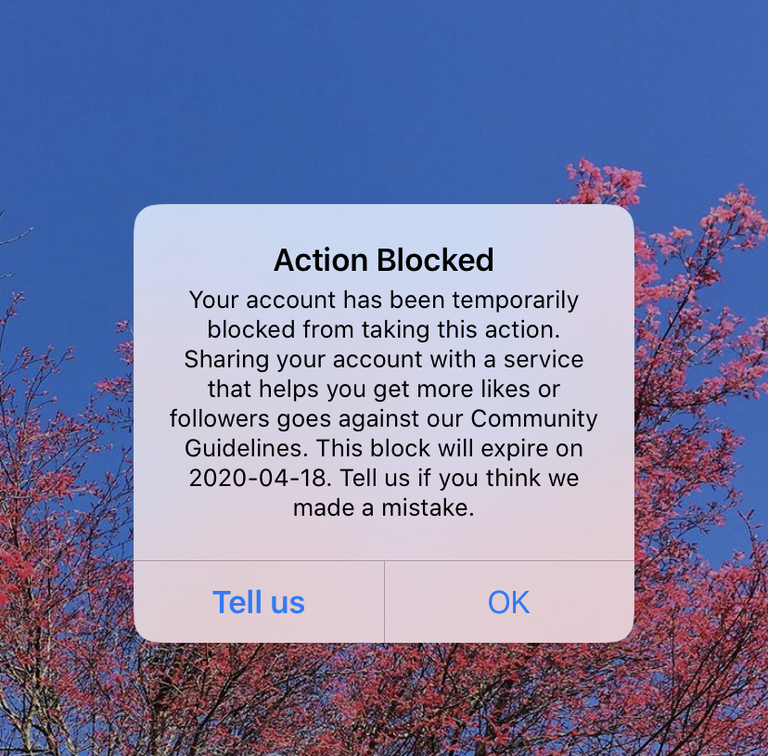 *This is what pops up when I try to like a photo. Photo of tree and sky belong to my friend Michelle S.
Anyhow, I'm debating on whether I should still post any photos or not.
I don't like posting when I can't engage with my comments or return the likes and comments.  So, the verdict is still out on whether I will post anything between now and when the block is lifted on 4/18.  The good news is, I will be posting something new here on my blog every day, and on my stories like usual.
I love hearing from you!
I know we've all been at home, but what have you been up to? Leave me a comment here or on IG.  I try to always reply to my comments and DM's, even if it takes me a little while, I get to it eventually.
xoxo,
Holly