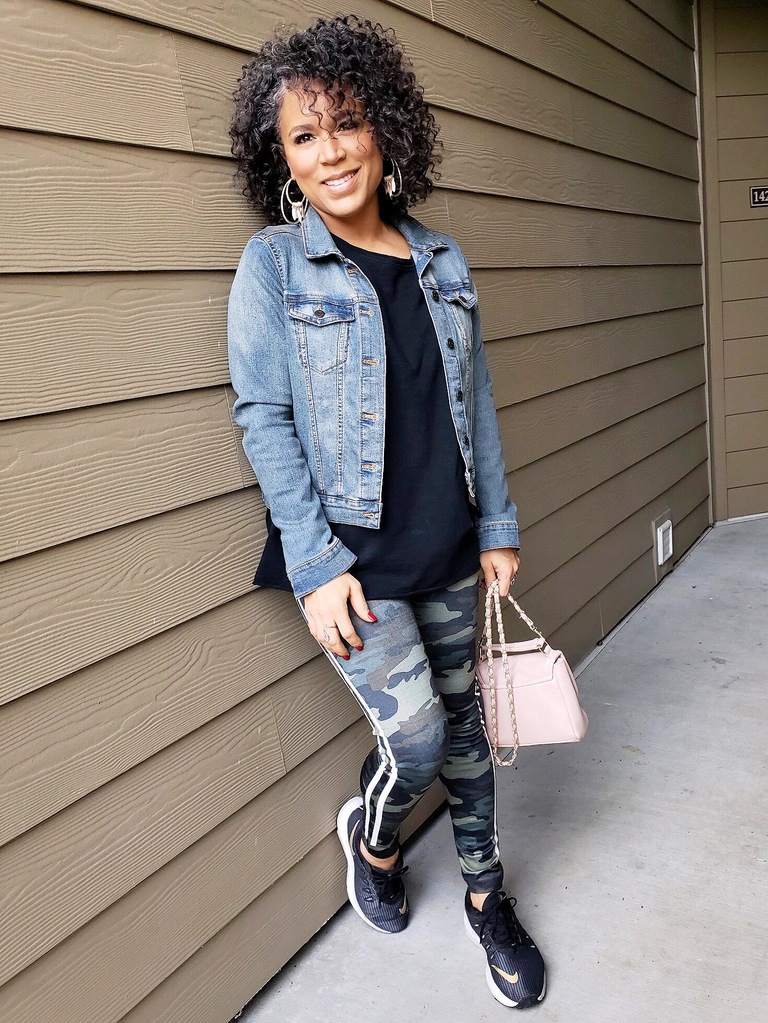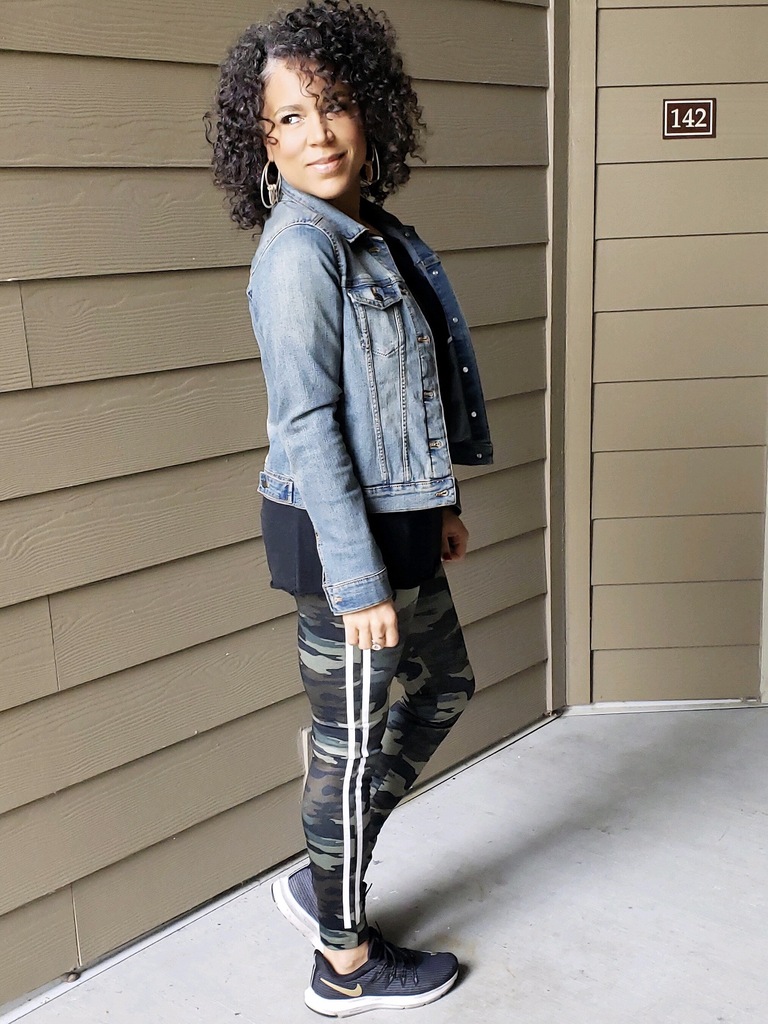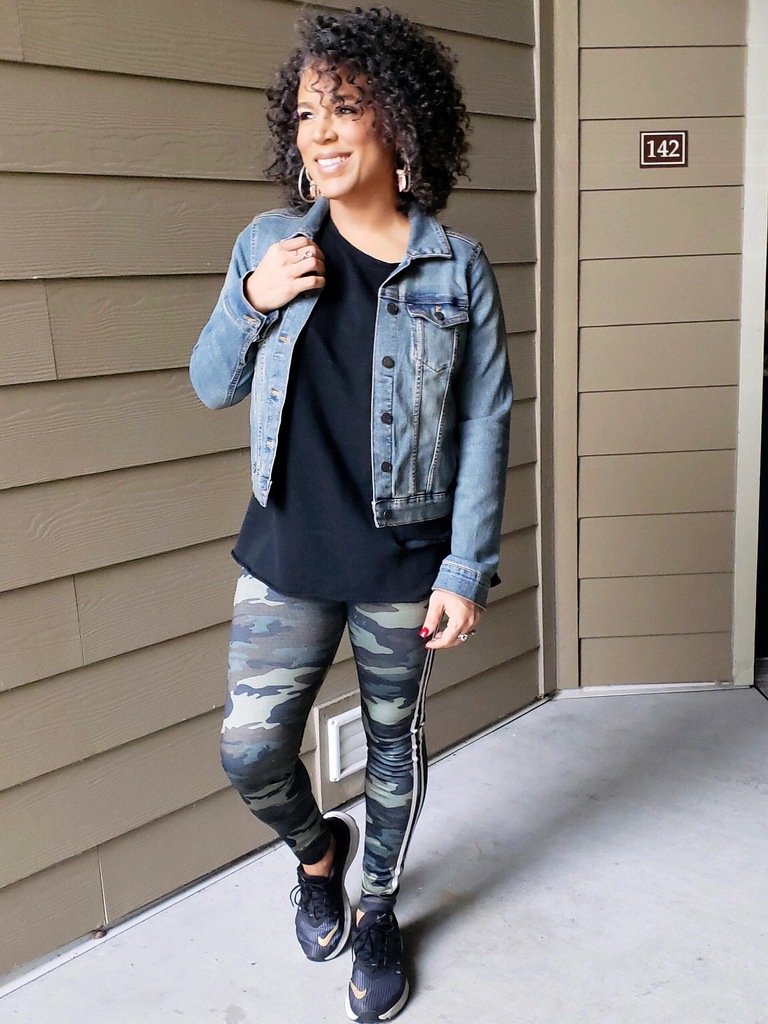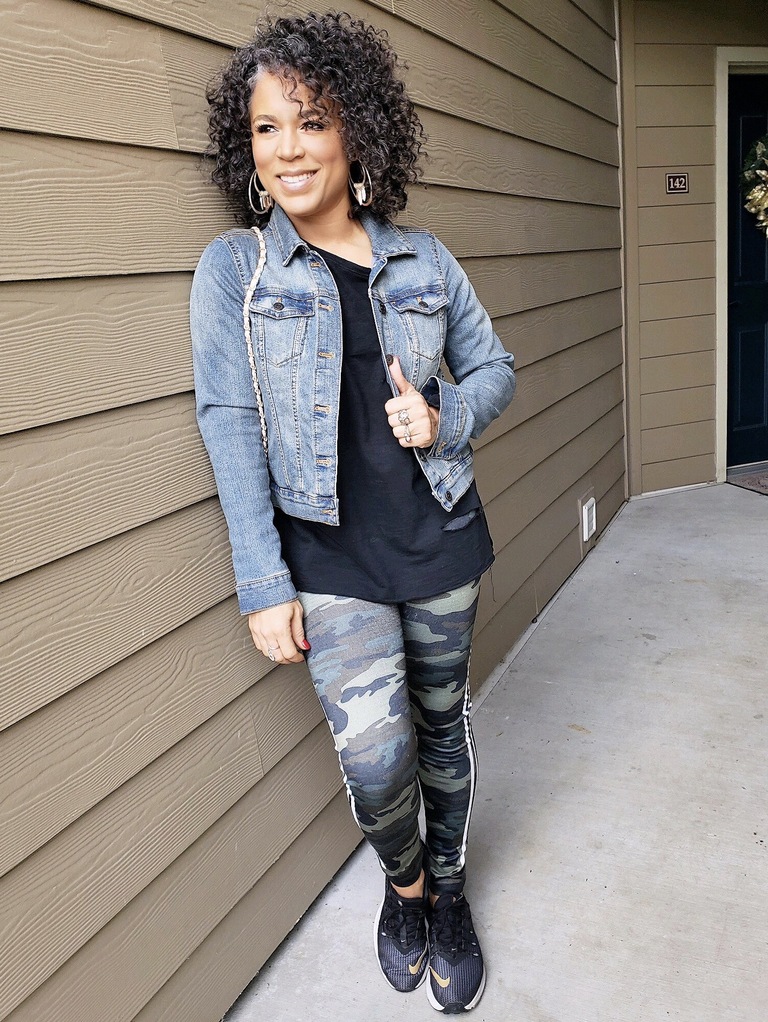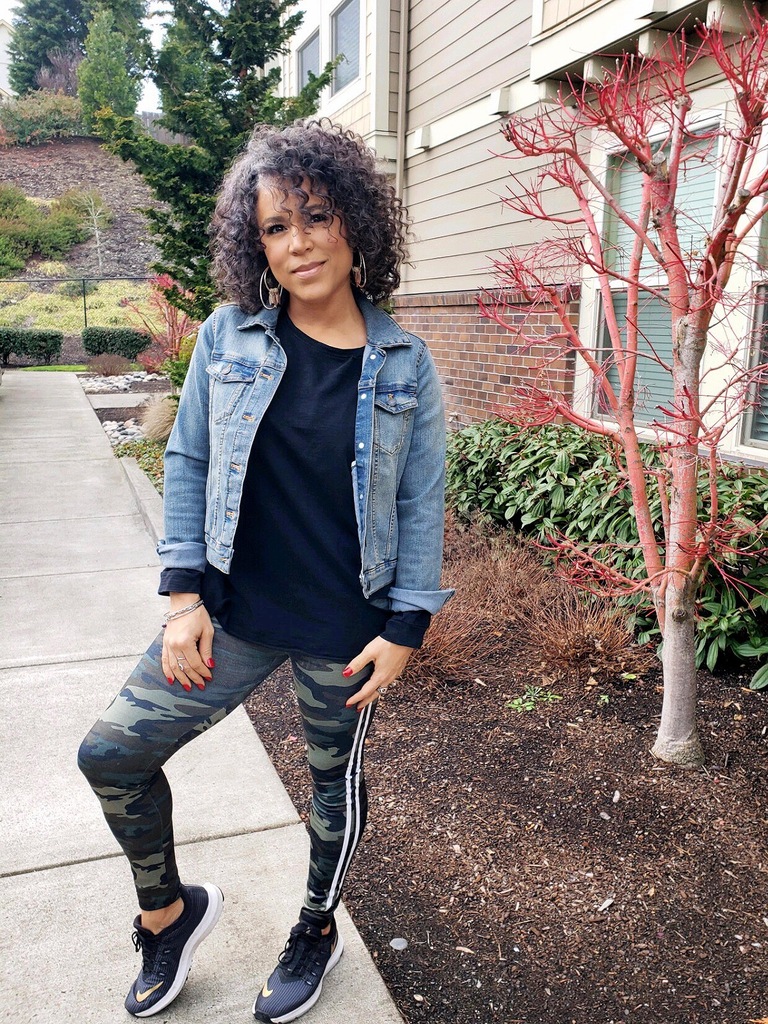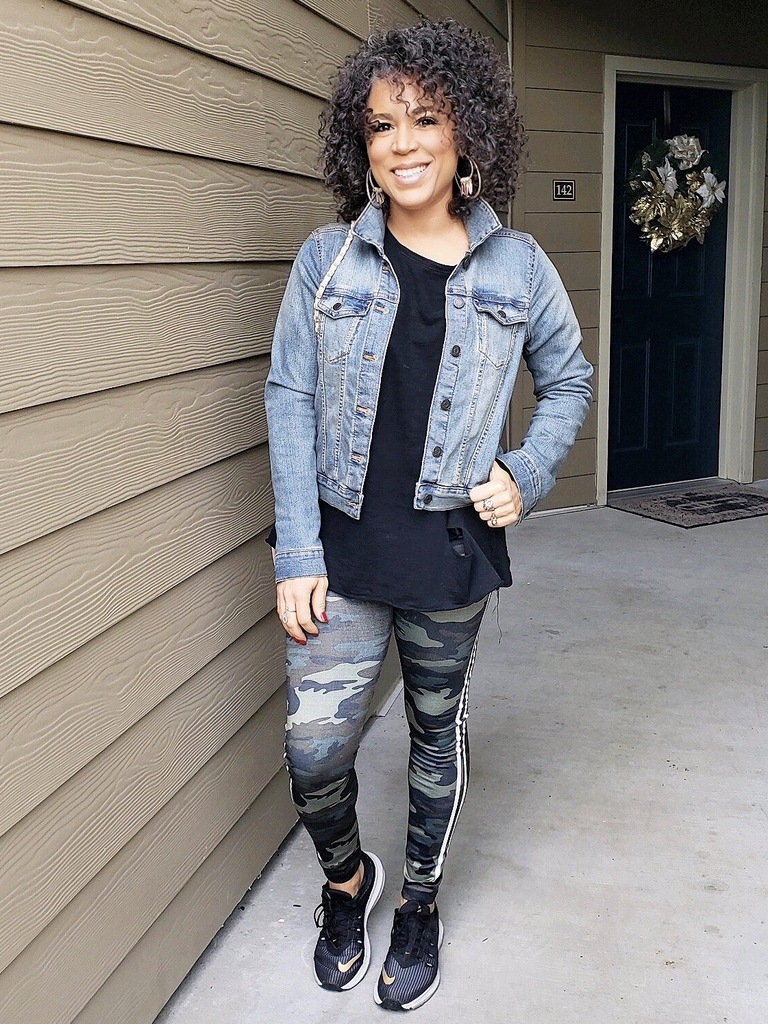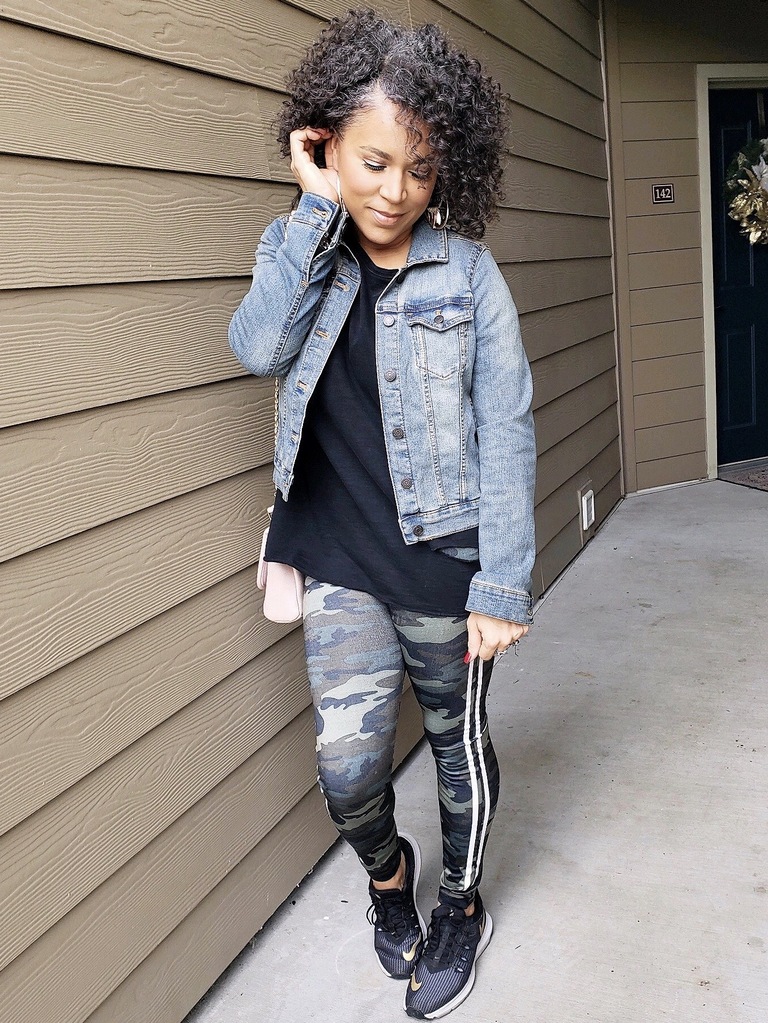 Hello!
I wanted to show some everyday casual looks, like these camouflage leggings and denim jacket.
Honestly, I never used to consider leggings a real outfit option unless I was going to the gym, or lounging around the house. Lately, after seeing so many style influencers make leggings work in a variety of ensembles, I became a convert!
You can easily put this look together with your favorite pair of leggings, a basic neutral tee, denim jacket and sneakers.  The mix-n-match options with this combination are endless. My camo leggings are from Trendy Boutique on Poshmark; the black distressed tee is as well, but is sold out. The jacket and Nike's are also sold out, but I've linked lots of other options in the widget at the bottom of this post!
I am in love with the way my hair turned out.
First, I blow dried it and then used flexi rods. After separating the curls, I picked out my hair at the roots, then flipped my hair back and forth to achieve more volume.  This is definitely my favorite natural style to date. I used mousse, gel, and shine spray to roller set it.
Have you noticed anything different about my smile?
This is NOT an ad. For the past two months, I have been using Smile Direct to re-straighten my teeth. I've had braces before, but as we age, our teeth shift if we don't keep them in place with a retainer.  I lost my retainer several months ago, and my teeth were rapidly shifting.  So, after finding out how affordable Smile Direct is, I decided to do it.  I'm SO happy I did. To see what my smile looked like before, check out this post (scroll to the bottom).
There is nothing like having a confident, beautiful smile. Again, this is NOT an ad, just my real experience and opinion. I'm already super happy with the results, and I still have a few months left.  I can't wait to see the finished results. If you want to try it and save $100, I can refer you.  Just leave a comment on this post to let me know and I will send you the coupon code!
My birthday is in exactly one week, and the twins will also be going back to school soon.
I have loved having my 19-year-old babies home, but I totally forgot how much groceries they consume! Yeesh.
I have plans to go somewhere fun for my birthday weekend; stay tuned!
Have a blessed and happy Sunday.
XO,
Holly