Sdara Skincare + Derma Roller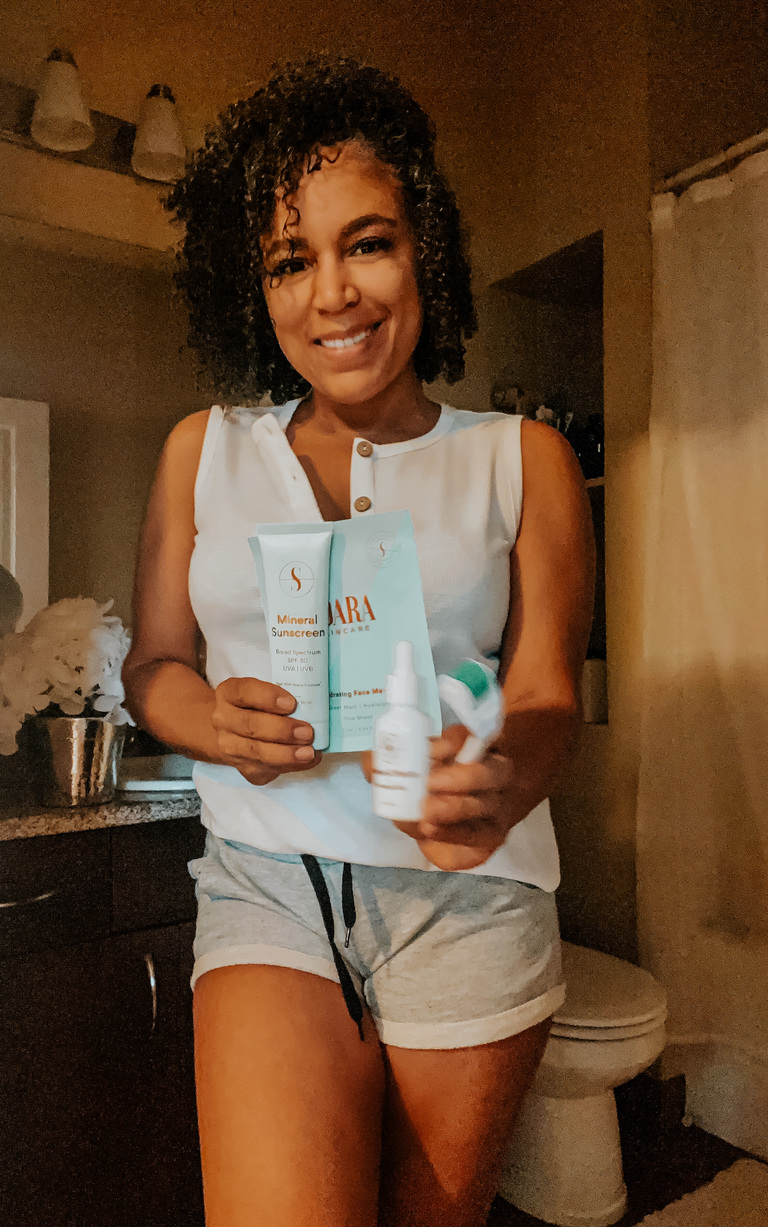 Happy Friday!
*I recently tried the Sdara Skincare system for the first time! Have you heard of the
Sdara derma roller
? It has over 6,000 great reviews on Amazon!
⠀
The derma roller allows you to do micro needling at home, so you can save $ and get amazing results on your own without expensive treatments with an aesthetician. ⠀
⠀
■ The SDARA derma roller uses 192 real stainless steel needles. Titanium disks work well but real needles will give better results over time! AND it's under $30!⠀
⠀
Key Derma Roller Benefits (Step One):⠀
•  Reduces the appearance of fine lines and wrinkles. Microneedling under eyes with caution.⠀
⠀
•  Exfoliates for a fresh, smooth complexion.⠀
⠀
•  Improves the appearance of acne scarring and hyperpigmentation. ⠀
⠀
•  Helps skin care formulas absorb effectively. ⠀
⠀
After rolling, I applied their Vitamin C + Hyaluronic Acid for intense moisture and absorption. ⠀
⠀
Vitamin C Serum Benefits (Step Two):⠀
■The Vitamin C Serum for skin is formulated for luminous, youthful-looking skin⠀
⠀
■ Sdara Vitamin C benefits for skin include healthy collagen production⠀
⠀
■ Vitamin C Serum benefits for skin will transform the appearance of a dull complexion, giving you a healthy glow⠀
⠀
■ Hyaluronic Acid and Vitamin C support elasticity ⠀
–
–
–
⠀
I have linked everything at the bottom of this post. Very excited to add this system to my routine! 🥰⠀
⠀
HLJ
xoxo
*Sdara gifted me this set.