Amlactin Alpha-Hydroxy Therapy Lotion for Dry Skin
Happy Saturday Friends!
As the weather gets colder, my skin gets more sensitive and prone to dryness. My upper back tends to get a little rough and dry in spots, and my lower legs can easily get itchy from dryness. I also find that my feet, knees, and elbows can use a little extra care in the fall and winter months.
Luckily, I discovered AmLactin products, and they are exactly what my skin needs this winter.It's great for full body use!  I instantly feel and see a difference in my skin texture after using it. It's also very affordable.
All AmLactin products gently exfoliate plus deeply hydrate and contain between 12% to 15% Lactic Acid. Are you familiar with the benefits of Lactic Acid?
Lactic acid, the key ingredient in AmLactin®, has been studied in more than 50 clinical trials. The
most significant skin improvements were achieved when the concentration of lactic acid was
10% or greater, demonstrating that concentration matters.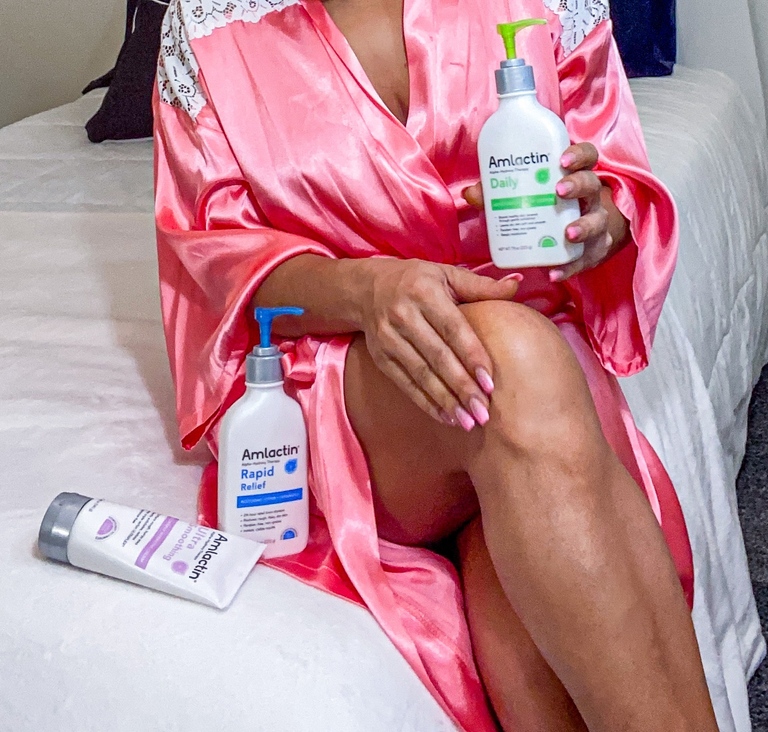 Lactic acid does more than moisturize:
-Gently exfoliates to help break down rough, dry skin boosting the natural renewal
process
-Improves skin texture and appearance for softer, smoother skin
-Is a powerful humectant that helps attract and retain moisture
– Works to help retain skin brightness and luminosity
– Moisturizes to reduce the appearance of lines and wrinkles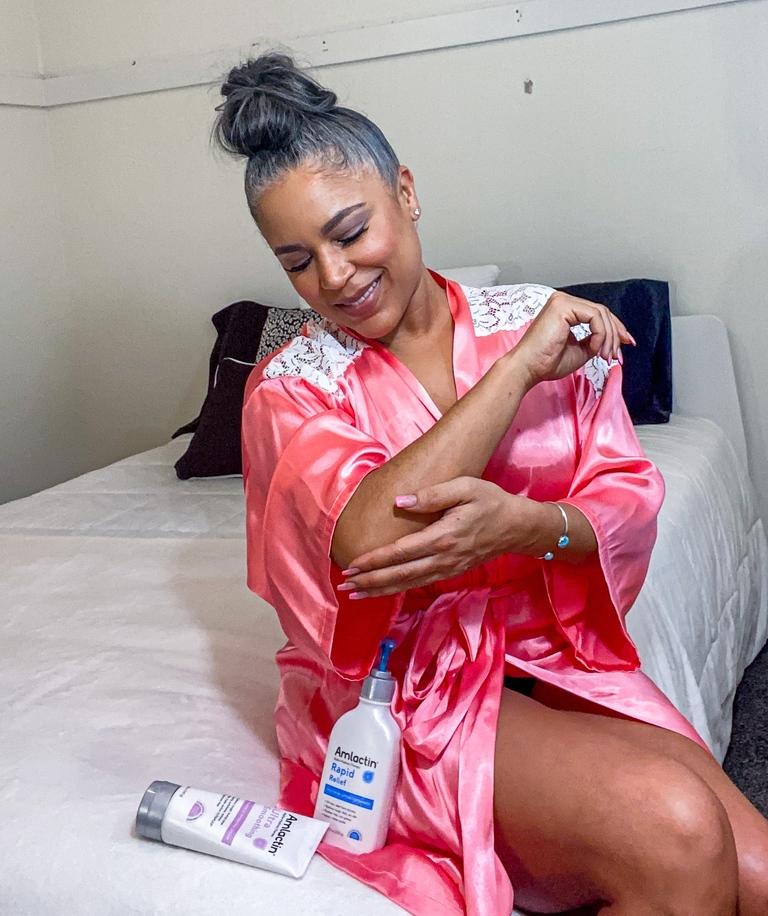 AmLactin is the #1 Dermatologist recommended moisturizer brand with AHA
If you want to keep your skin looking soft and smooth this winter, I recommend AmLactin! It's available online at Amazon.com and in the hand and body lotion aisle at national retailers including CVS, Rite Aid, Walgreens, Walmart and Costco. Use as Directed.
Hope you enjoy this amazing day!
HLJ
xoxo BEFORE AmLactinAFTER AmLactin