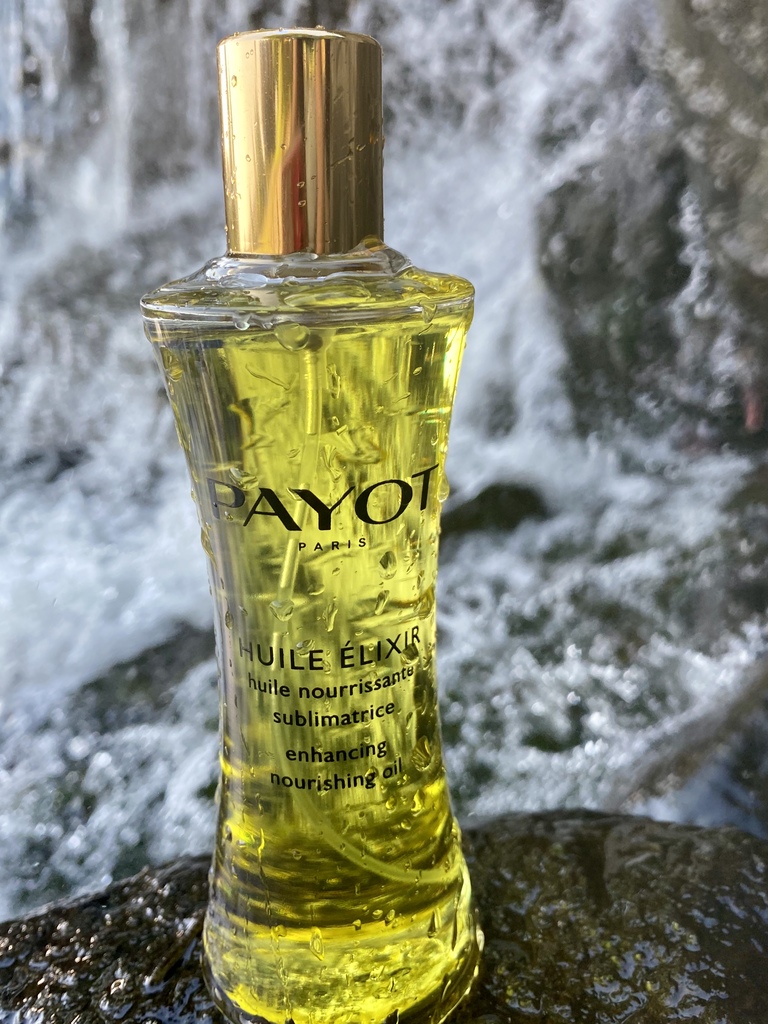 Hi Friends,
So, I tried this nourishing body oil ** by Payot last night, after my shower, for the first time.  I am in LOVE. This is the best body oil that I've ever used.  The fragrance is soothing, relaxing, and reminds me of a day at the spa.  It helped me sleep better, and left my skin silky smooth! This is not a paid advertisement, although I did receive the oil as a gift; all of my opinions are my own and honest.
**The link above is to purchase at Walmart, where I found it for $19 (almost half price)
"The Payot Huile Elixir dry oil repairs, nourishes, softens and beautifies the body, face and hair, while ensuring long-lasting protection against drying and dehydration.
Perfect alchemy of rare and valuable ingredients (myrrh and amyris extracts, balsamic plants, vegetable oils, rice, hazelnut and almond), Huile Elixir is an accomplice treatment that combines all the efficiency of a care with a velvety texture with exceptional benefits and relaxing effects." –Payot website
I HIGHLY recommend this product if you love skin oils. You will not be disappointed! I'm already thinking of the people in my life who would love this as a Christmas gift. 🙂
Have a great day, sweet friends.
TTYS,