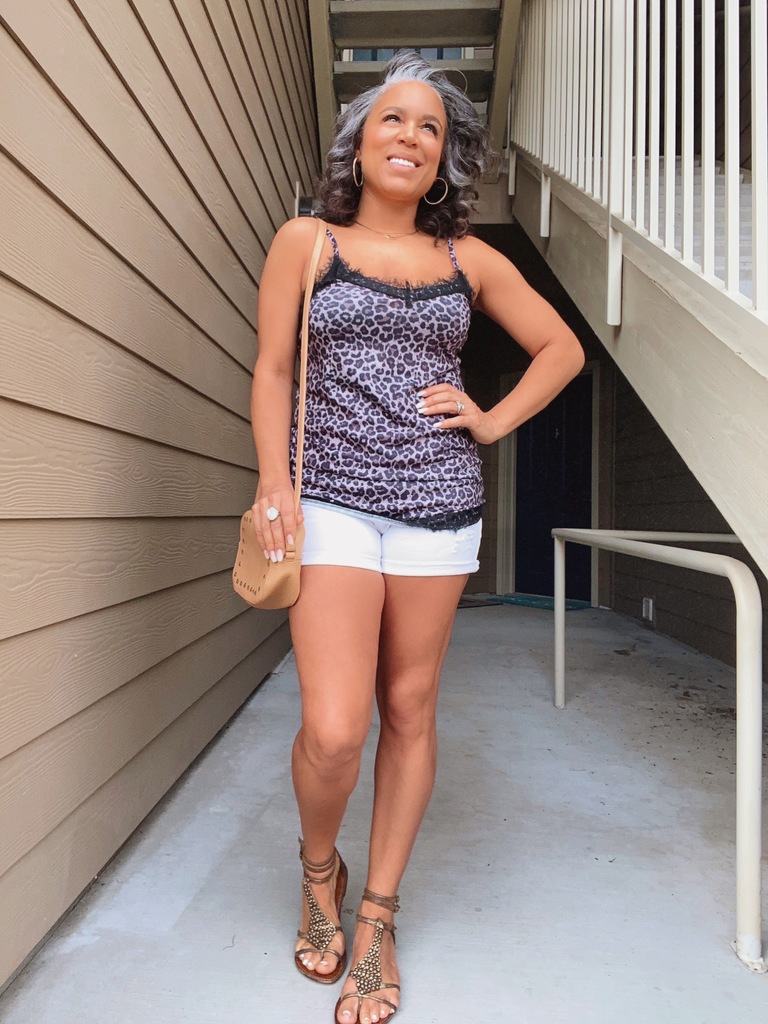 Happy Monday Everyone,
I hope you had a happy holiday weekend. I mostly just chilled, cooked, and got some reading done. It was nice to take a little break of social media.
This leopard cami from Amazon is a cute and versatile top for the summer, and it can also be worn under a cardigan, blazer or denim jacket in cooler temperatures. Additional details include:
Fabric: 88% Polyester & 12% Spandex.

Relaxed fit, adjustable spaghetti straps, comes in prints and solid colors 

The lightweight fabric is soft and has some stretch. Wearing a sz small
Today I'm working on sending invoices today for a few campaigns that I did, and trying to get motivated to shoot some new content.
I hope you have a great week!
xoxo,
HLJ