FANCY FRILLS: WARM CABLEKNIT SWEATER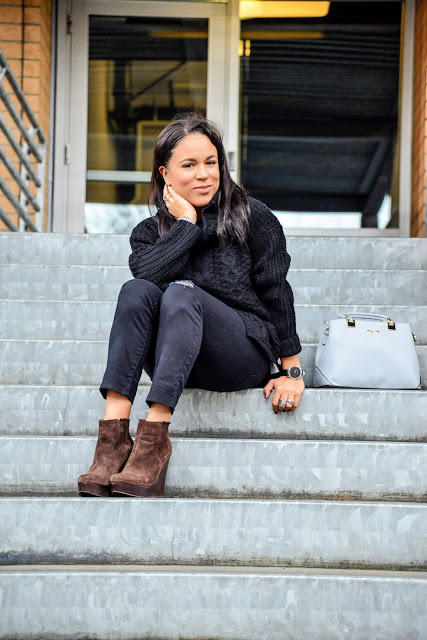 Chunky knit sweater time! 
Can't go wrong here. 
Because of my broad shoulders, 
I've stayed 
away from thick sweaters
 in the past because 
I felt too bulky. However, 
it's refreshing to switch 
things up a bit in my wardrobe. 
I love this one; it's cozy, functional, 
and classic. 
This Fancy Frills sweater has 
been perfect for 
social gatherings, a day of running 
errands, and 
attending my kids' events. I love the 
simplicity of 
wearing neutrals, and honestly, 
can you ever 
have too many black clothes?  
I think not. 
This look will never go out of style and 
the cable knit pattern is perfect!
black cable knit sweater –  similar  here and here
black skinny jeans – similar here and here