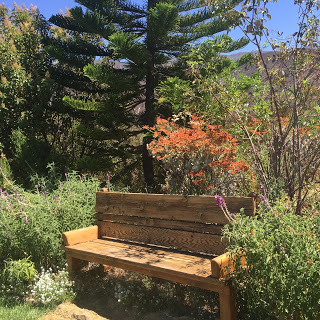 Meditation is a way for nourishing and blossoming the divinity within you."

www.holisticgoddessretreats.com
I have been a student of yoga and meditation since I was a young girl; my father is a yoga guru, so

I was raised to believe in and live by the tenets of Yogi Philosophy.

Despite having grown up understanding the spiritual and health benefits of meditation, I do not practice as regularly or as frequently as I should. Attending this meditation retreat was a way for me to re-charge and re-focus my energies towards regular meditation and continued spiritual growth.
During our two-day retreat,

I was most impressed and rewarded by the immediate and positive change I felt in my overall well-being after receiving the reiki treatment and chakra cleansing.

I went into the session believing in the benefits, and had a goal. I was focused on releasing past hurts, forgiveness and physical healing, and felt an immediate and enduring relief to symptoms of chronic anxiety. Thank you Naima, for this very therapeutic session!
The grounds and retreat house were simple and lovely, as well as the vegan menu. I even lost a few pounds while there. As an avid hiker, I really appreciated the alone time that we were given.

I used some of my private time for an early morning hike to

Horn Canyon Trail Head

, which had glorious and heavenly views.

It was also a killer leg workout!
In addition to the personal healing benefits I received, it was also important and inspiring for me to support my friend Naima in fulfilling her dreams as an entrepreneur. Connecting with other women in a safe and soothing environment was also rewarding and rejuvenating. I look forward to joining Beachbum Wisdom for another adventure soon!
"Beachbum Wisdom offers a variety of retreats, that will take you far beyond the studio, and the basic vacation! Not only will you soak up some of the culture that this beautiful world has to offer, you will meditate at the beach just steps away from your own private villa, relax at the spa, revitalize, and connect.

You will learn how to deepen your meditation practice, naturally detox, improve your health, improve your nutrition, and integrate mind body and spirit fitness into your daily practices.

A true vacation should have the power to transform you! Change your body and mind for the positive, and better understand the connection between the two with
Beachbum Wisdom Holistic Healing Retreats."