Why PURAURA Tinctures?
CBD can help provide:
•Balanced Emotions⠀
•Sense of Calm⠀
•Elevated Mood⠀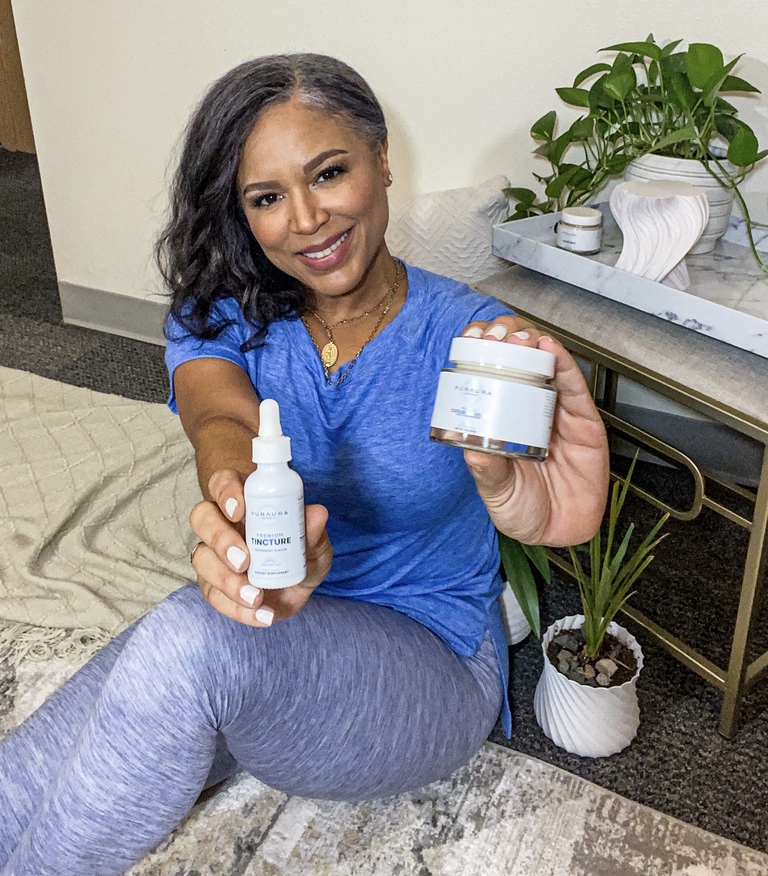 PURE & POTENT CBD OIL Premium Tincture⠀
This
best-selling tincture
combines all of the benefits of PURAURA's natural ingredients and pure, effective CBD into a simple, focused product that promotes a healthy lifestyle and encourages balance.⠀
⠀
Premium CBD Lotions & Creams⠀
The
PURAURA Cooling Cream
is specially formulated, combining pure and potent CBD with natural anti-inflammatory and soothing ingredients such as Menthol, Camphor, and Eucalyptus Oil to provide fast-acting, wide-ranging relief. Soreness, fatigue, and aches are no match.⠀
___
I love using the cooling cream on sore leg muscles, and for neck and back pain or tension.
⠀
PURAURA Naturals CBD products offer natural solutions for effective relief.
 Available in tinctures, topicals, capsules and gummies. ⠀
——-
Why is CBD beneficial to our bodies?⠀
⠀
•Helps with Pain Relief⠀
⠀
•Helps with Managing Stress⠀
⠀
•Helps Promote a Healthy Lifestyle⠀
⠀
•Helps with Sleeplessness⠀