White striped cold-shoulder top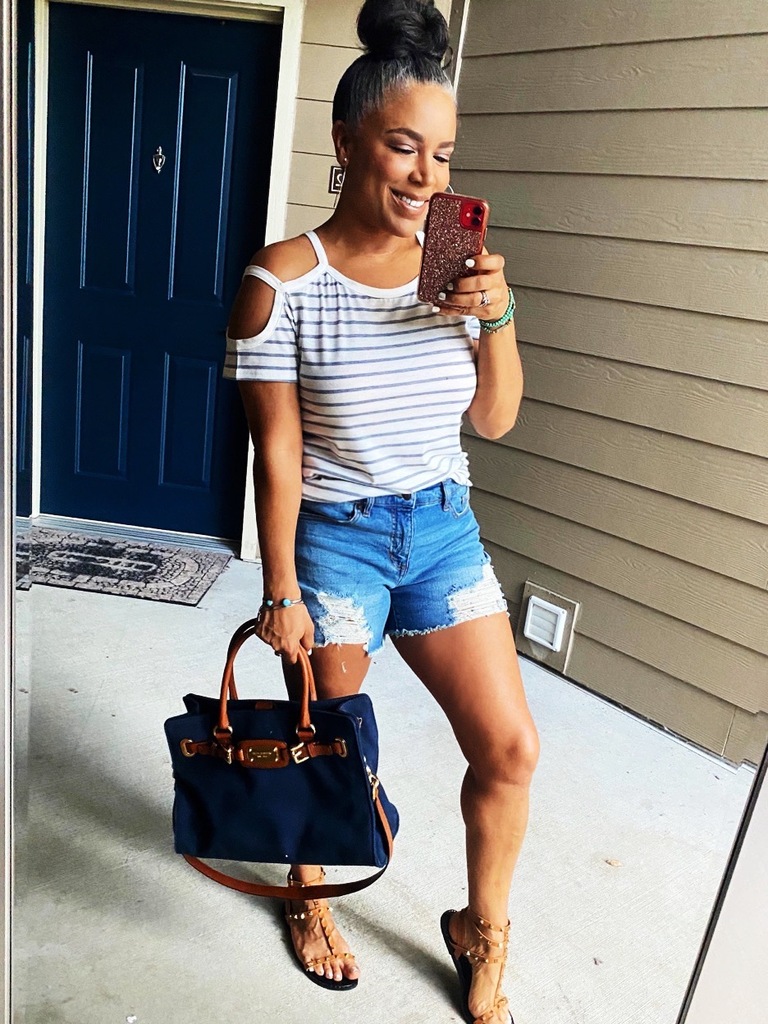 This white striped OTS Amazon top is $18 and comes in more than 20 colors. Wearing a size small. These are one of my favorite pairs of denim shorts and they sell out fast! They are currently in stock (8/26/20).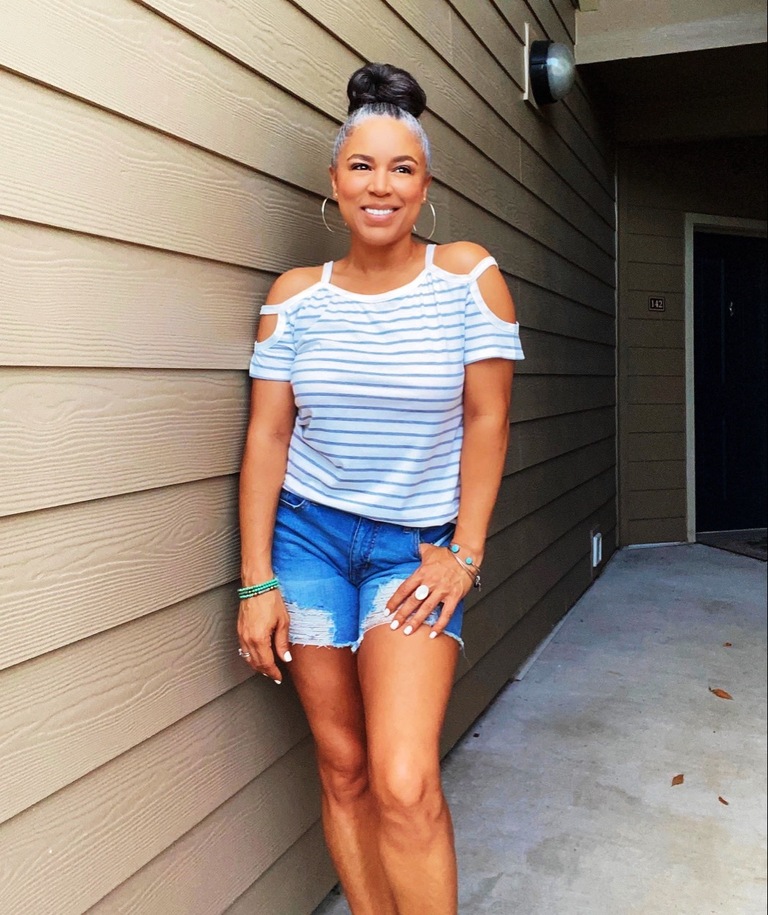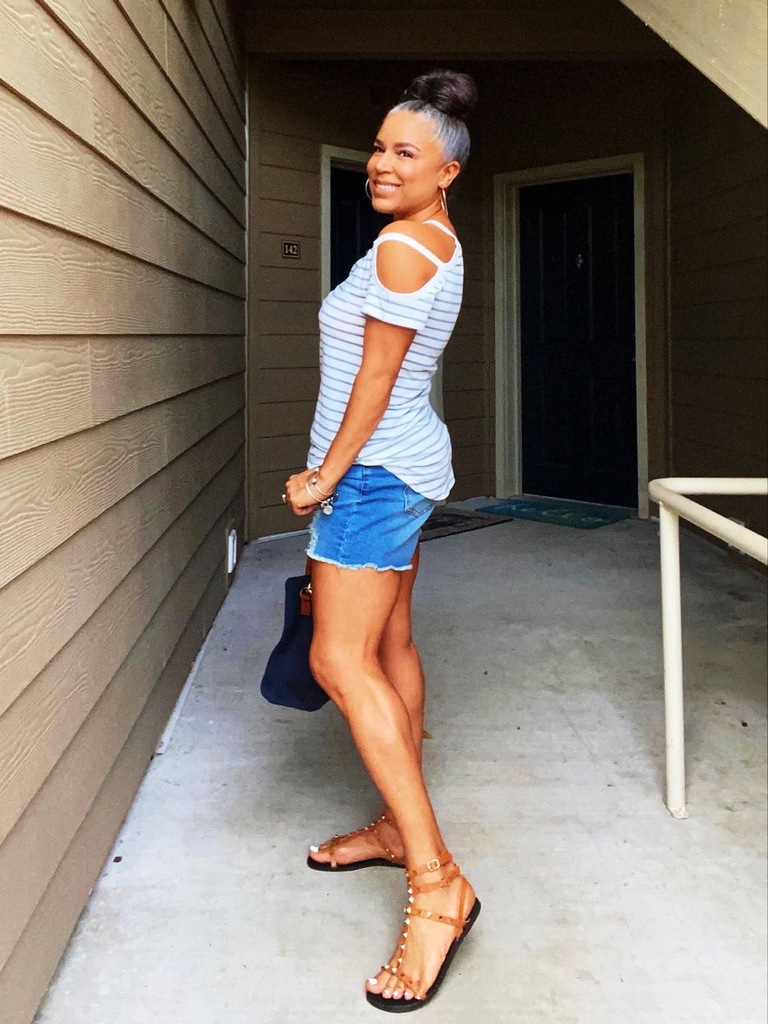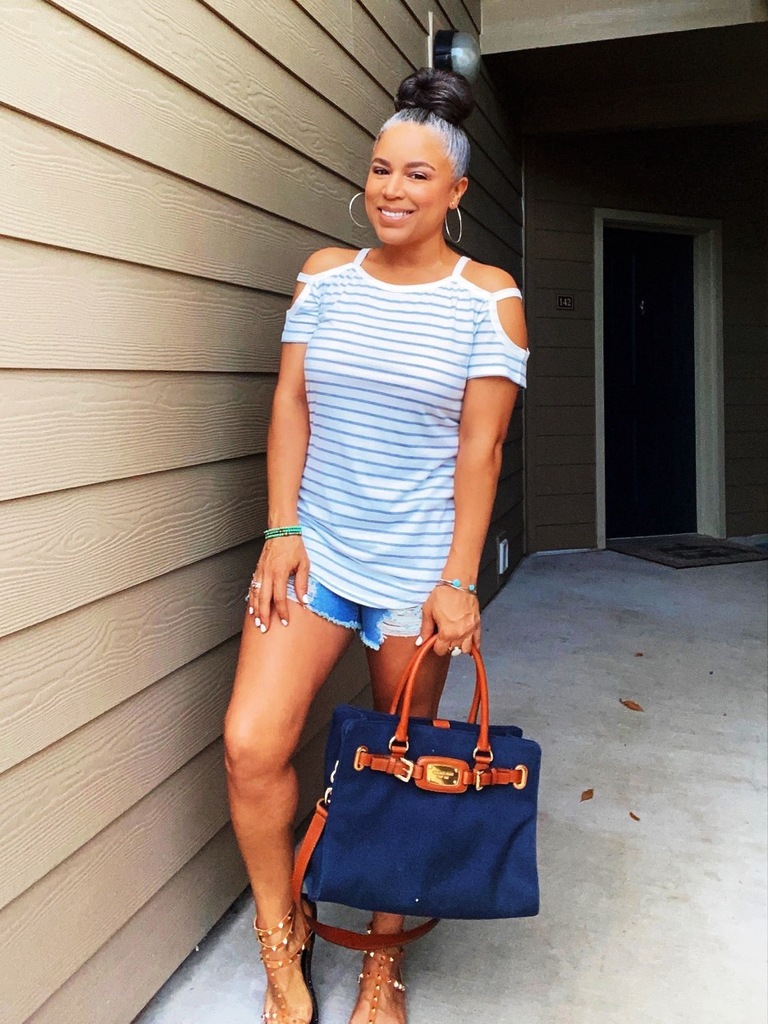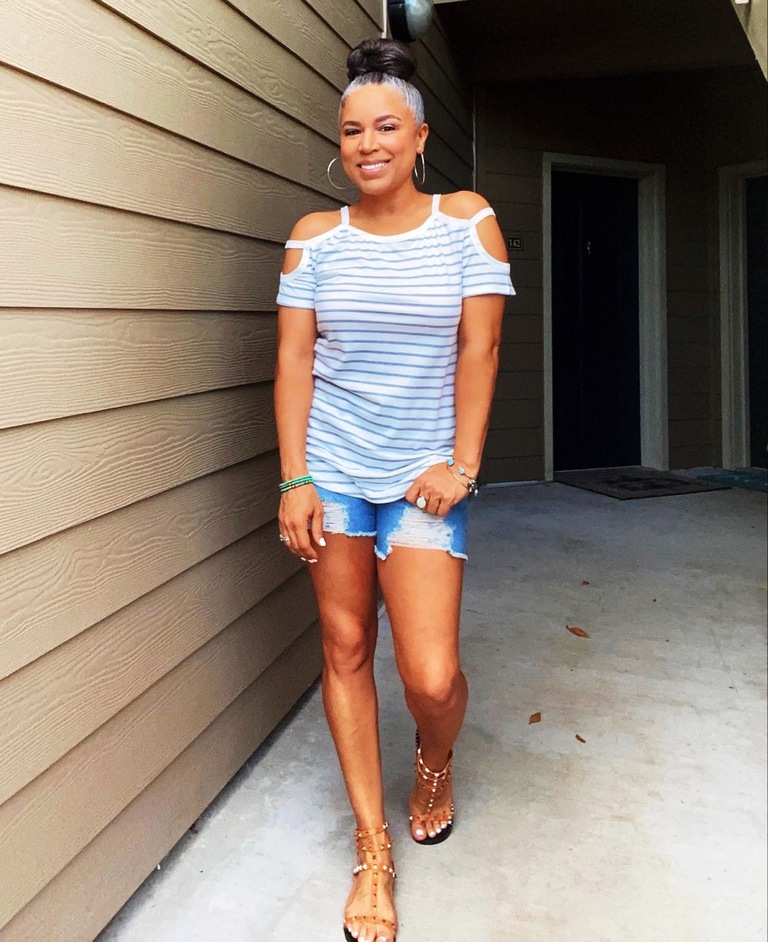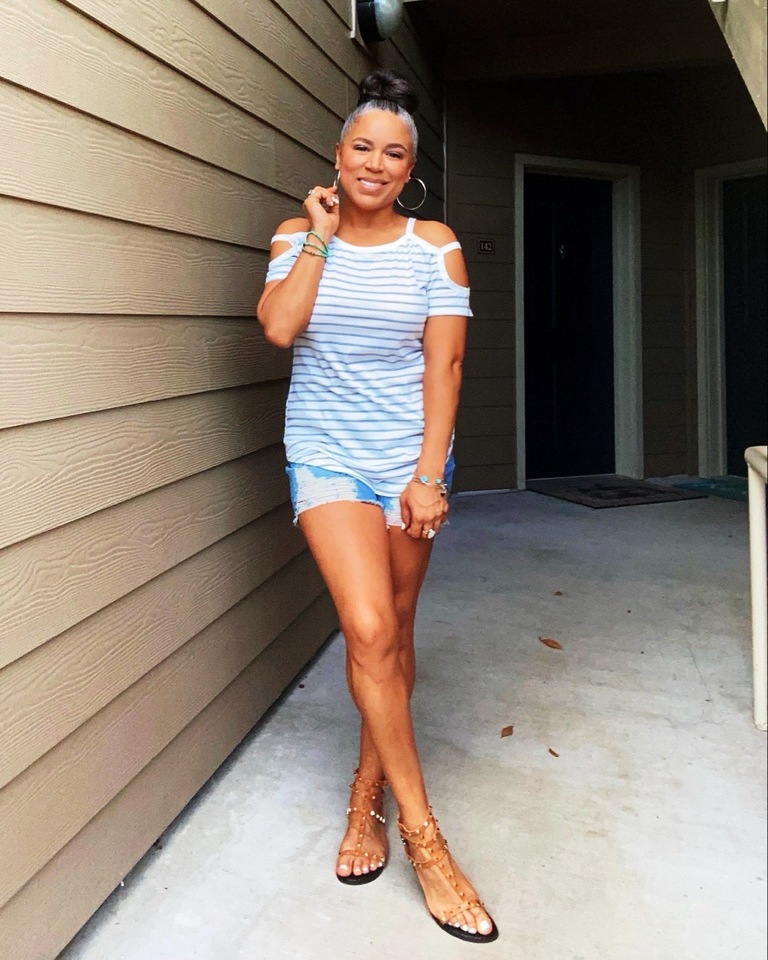 Every once in a while, I get a DM from someone who has read my sobriety story and either wants to stop drinking, is in the midst of trying to stop, or is considering the idea of living a life without alcohol.
A recent exchange between an anonymous person and myself follows below.
Anonymous: It's been forever and I hope all is well with you and your family. As difficult as this is, I'm reaching out to you because I'm ready to live a sober life. I've read your testimony and I admire your courage to love your truth.  I would like to have an accountability partner to at least help me get started. Tears are flowing as I write this but I'm ready.  I really hope to hear from you.
HLJ: Hello!! I'm so sorry for my late reply. I wasn't on social media much yesterday. I'm so happy to hear that you want to try sober living.  I'm going to cut right to the chase and say that as much as I would like to help you be accountable, I don't think it's realistic because I can't see or talk to you in person. The ONLY way I found sobriety was through AA. I could not do it alone. It's best (in my opinion) if you try AA. They say 30 meetings in 30 days (when you first start out).  There is where you will find all the support and accountability you need.  You will also find a sponsor— someone to hold you accountable and guide the way for you. The person you call when you feel like you want to drink. The person who will answer all your questions and hold your hand through this journey. I would be that for you, but I can't do it from afar.  Please let me know if this helps and if you are willing to try a few meetings?
Anonymous: Hi Holly. Thanks for the reply. I have my 1st meeting tonight at 8pm. Starting anew…
HLJ: That's GREAT!! I would LOVE to hear from you and be here for you in addition to the meetings and in addition to having a sponsor.  Please keep me posted and reach out whenever you feel like it.
Also, you may have to go to different meetings before it "feels right".  Don't give up.
I tried many times to quit drinking (as most alcoholics do) before it "stuck."
Anonymous:I appreciate it. I'm going in empty and just with the expectation of learning and getting better. I really admired your strength to tell your story. Im such a private person mostly. I think that has held me back from getting help earlier.
HLJ: That warms my heart!! I have only shared my story in the hopes that it would help someone.  Hearing from you affirms that for me.  I am grateful. Please do keep in touch. I'm sending you a big hug right now. And I am proud of you for your courage and strength. Stay on the path.  ️
Anonymous: Thank you
HLJ: Just take it one day at a time. ️
_________________________________________
As of today, I am keeping in touch with this person, and will be there for them as much as I can.
If you need help, I encourage you to reach out to someone who has experience getting sober. I was able to stop drinking with the help of Alcoholics Anonymous, and I have been sober for more than five years. Click here to find a meeting near you.
Wishing you health and happiness,
HLJ