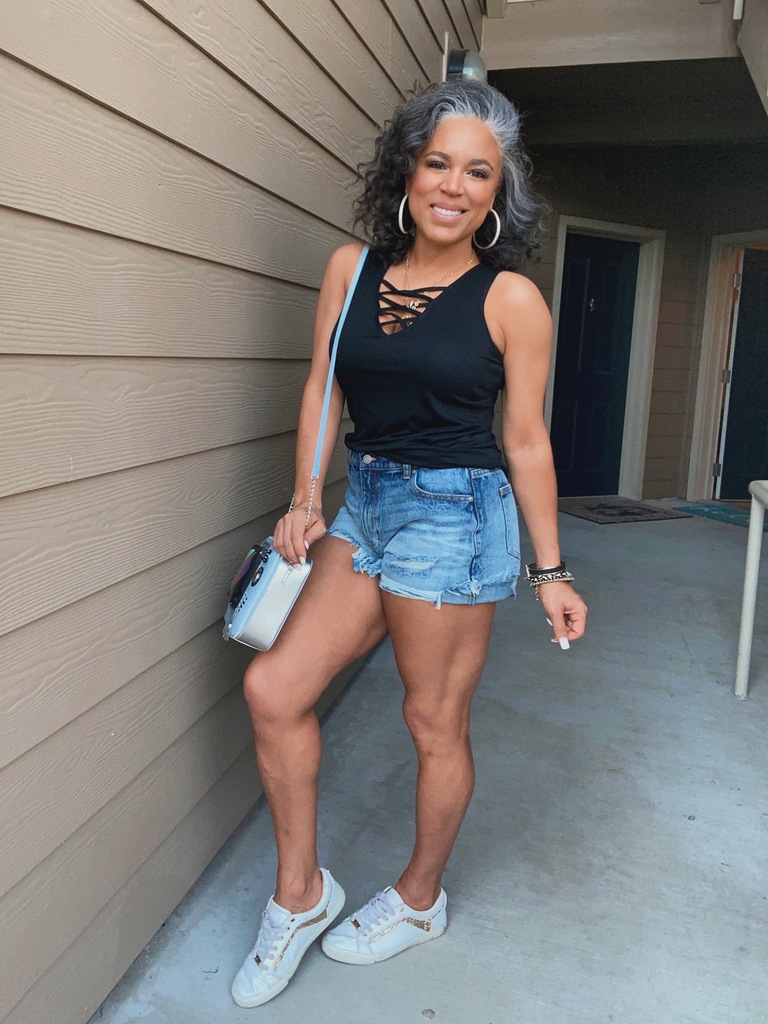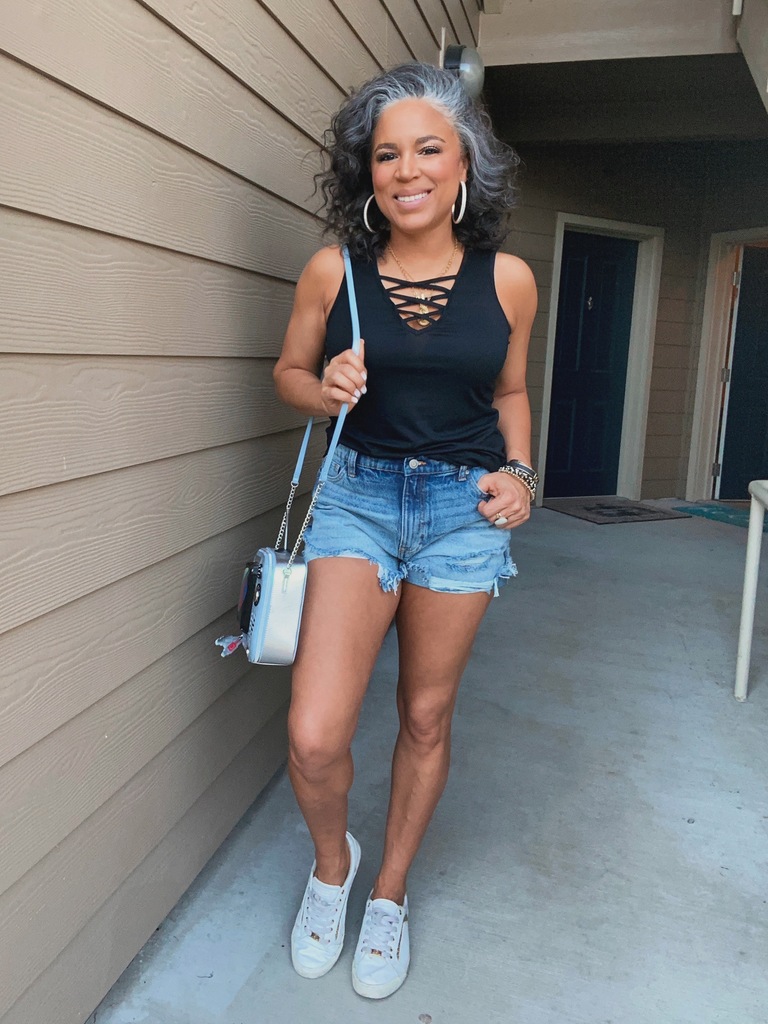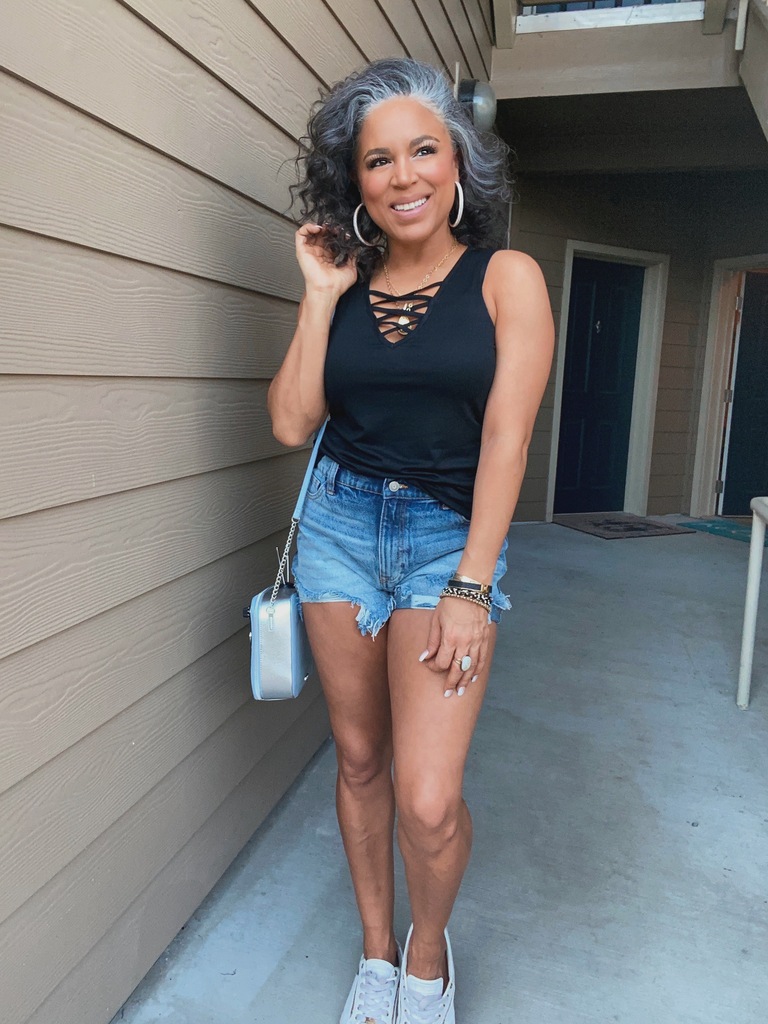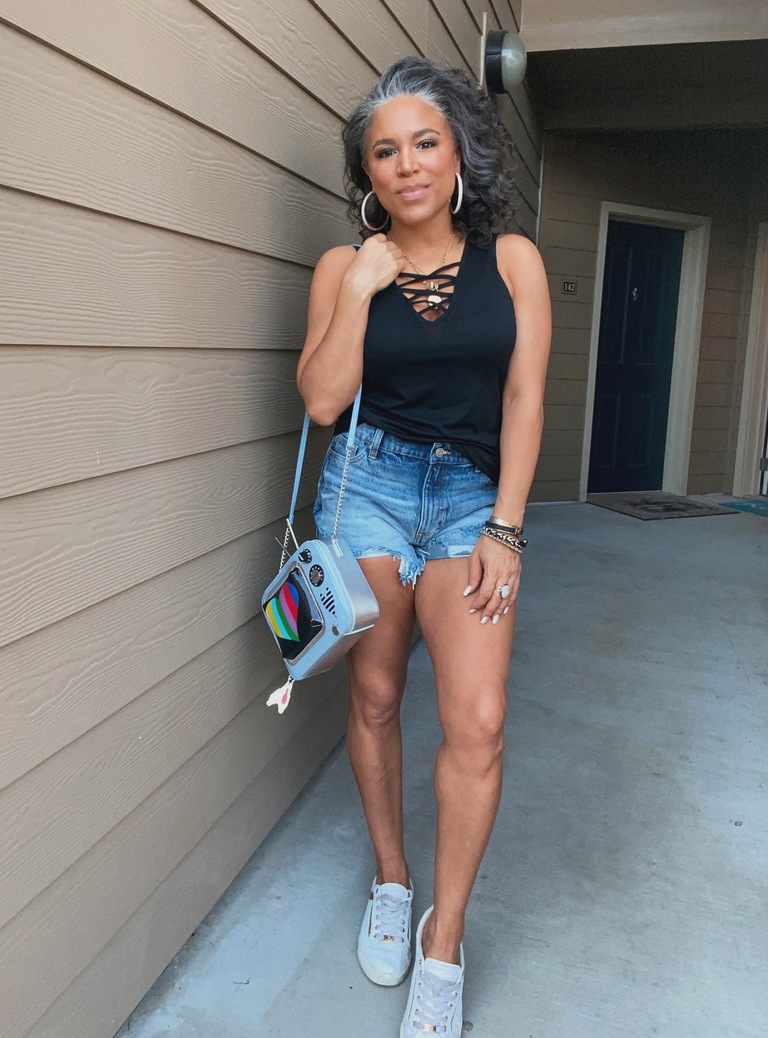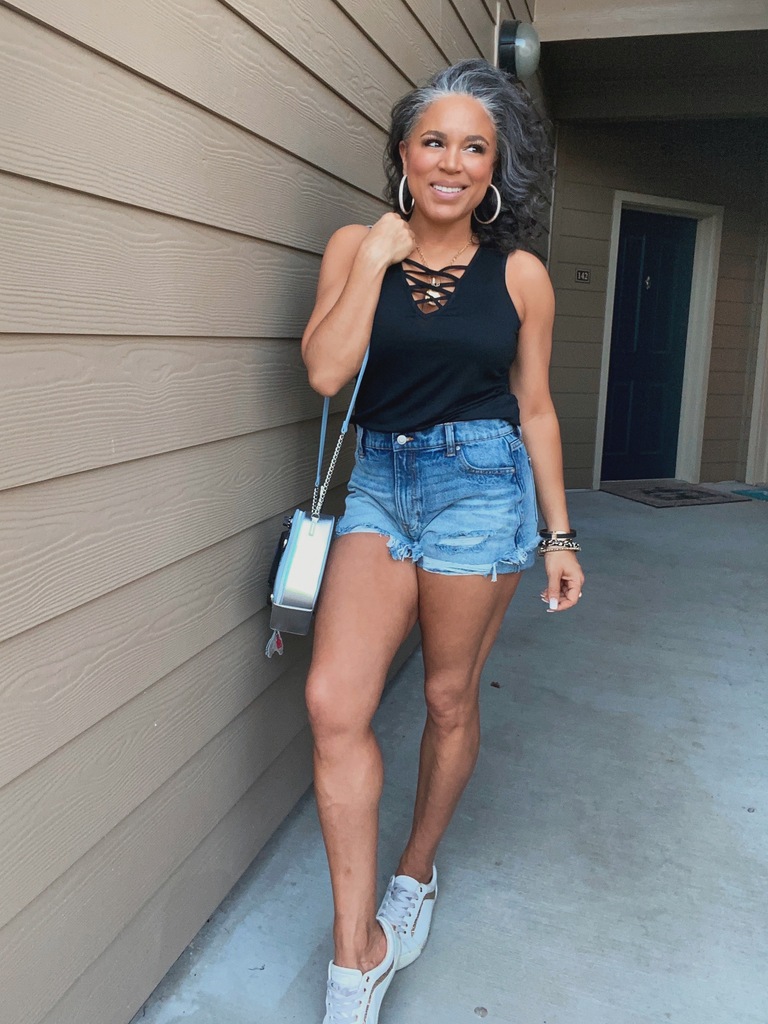 SHOP | Amazon black tank top, Walmart denim shorts (mostly sold out except for a few random sizes maybe), Guess sneakers (similar), Betsey Johnson crossbody bag
Hey People,
I went on my morning walk and it's a gray day here in Vancouver, Washington.  Summer starts so late here! 🙁 Hope you are enjoying some good weather wherever you are.
Today I have lots of content to create and paperwork to work on for both the twins and myself in preparation for the fall semester.  Can you believe it's July already?
This tank top is super similar to the one that I posted yesterday but it's a different brand.  I like them both the same. Good fit, comfortable fabric. A fun alternative to a basic tank. Wearing a size small.
Follow me on IG and watch my stories for daily updates.
Have a great day everyone!
xoxo
HLJ