Pink Criss-cross Tank Top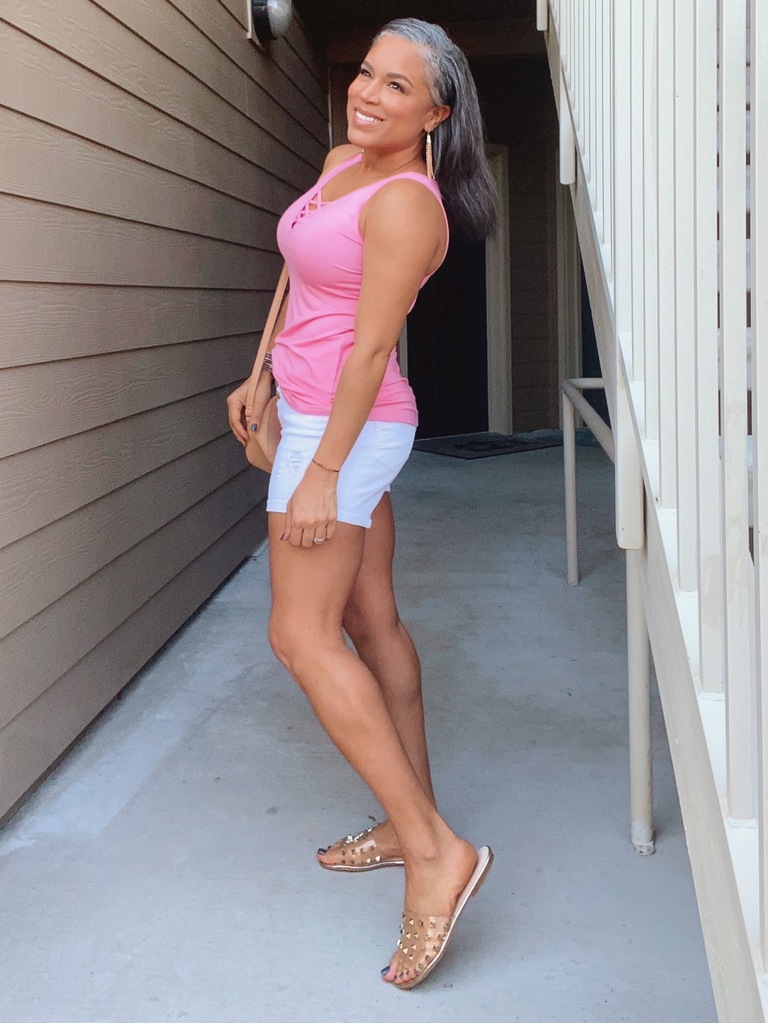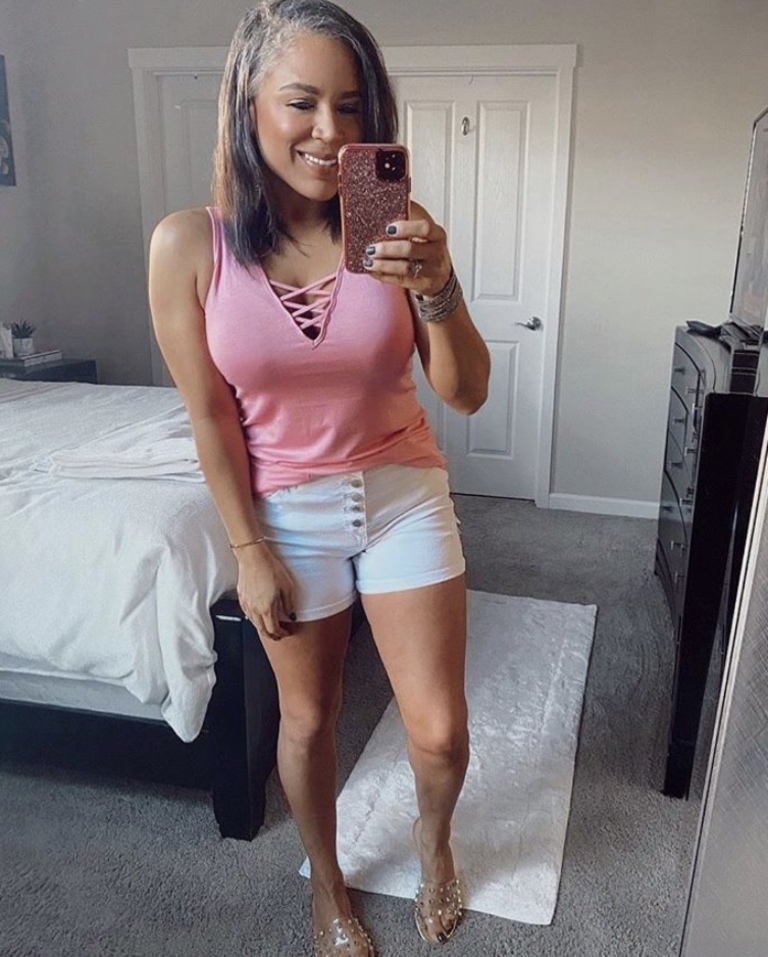 SHOP | Pink tank top, white shorts and studded clear slide sandals (both similar)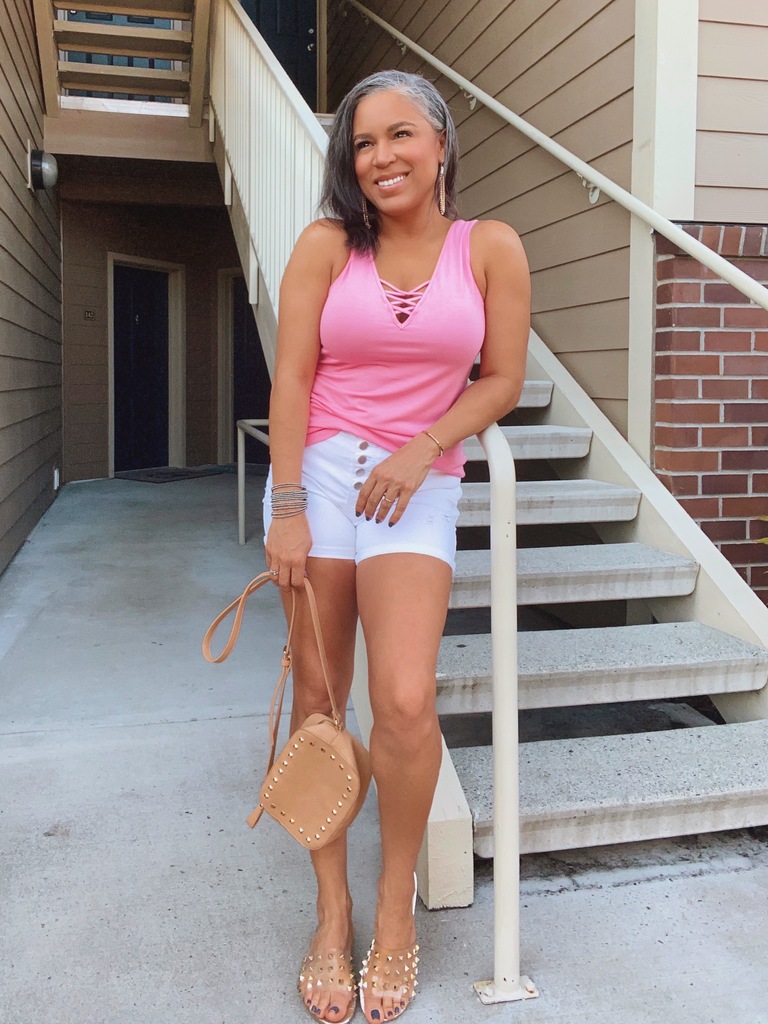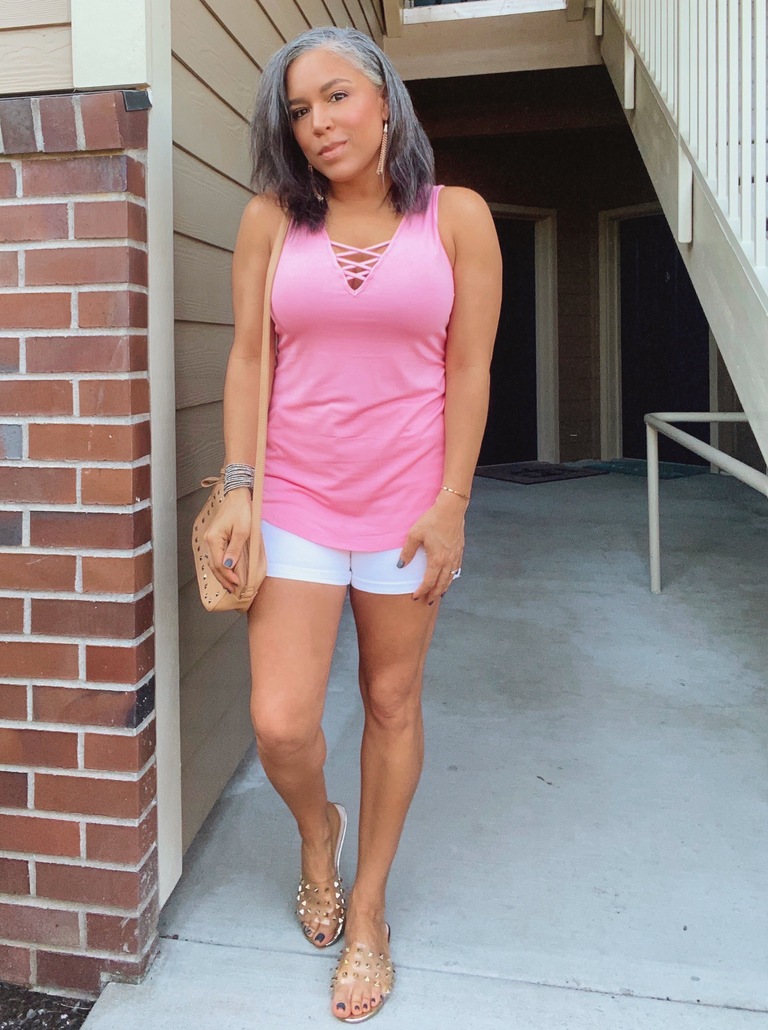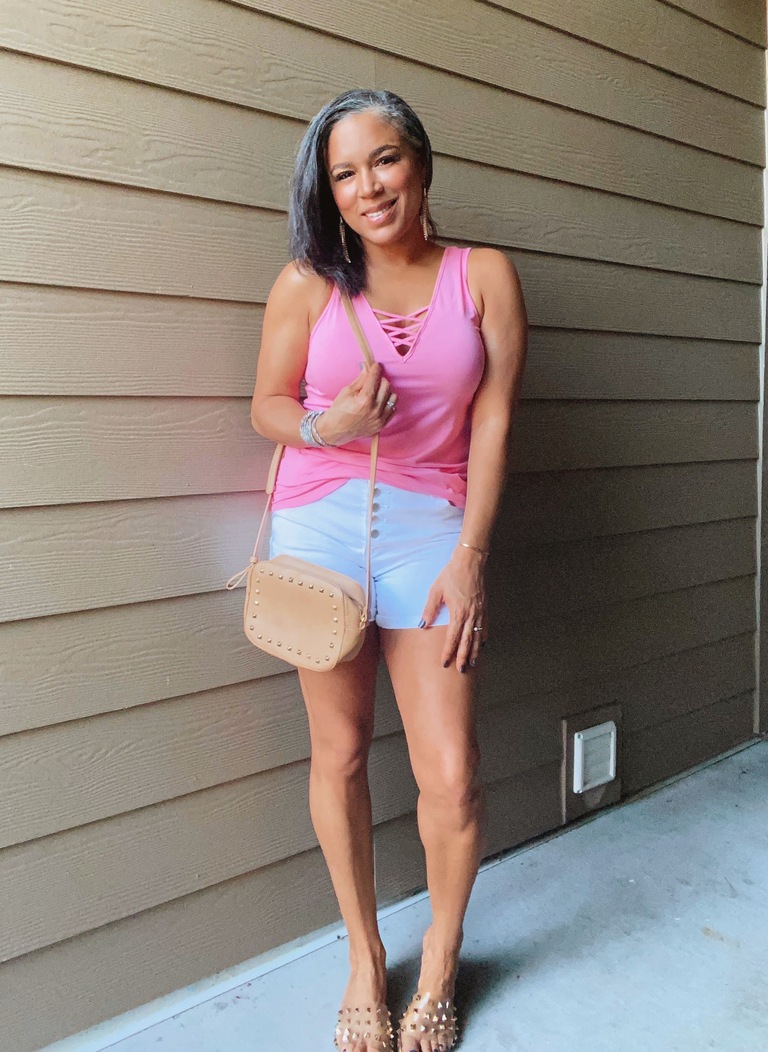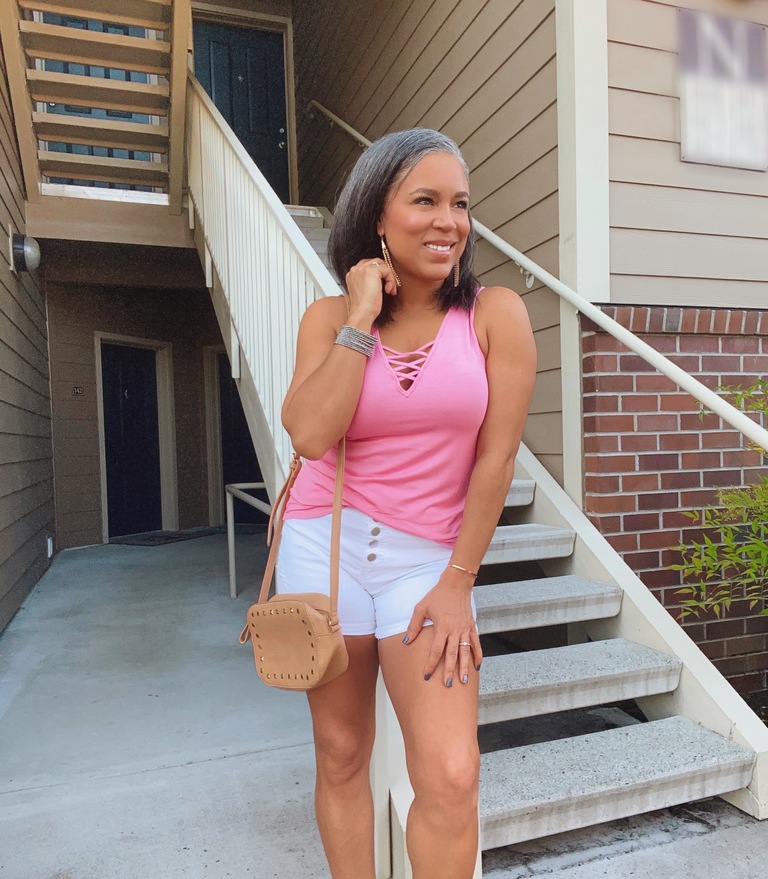 Happy Tuesday Friends. 🙂
This pink criss-cross tank top comes in a bunch of colors, is comfortable, and has a flattering fit. I got so many compliments on this easy look! Wearing a size small.
I spent most of the day cleaning, but I also went on a couple of walks. This morning I found myself needing to journal in order to sort some thoughts and feelings out.  Do you ever journal?
Journaling has many mental and emotional health benefits including clarification of feelings, increased self-knowledge, reduced stress, and improved ability to problem-solve and resolve disagreements. I was going through a moment of intense emotion today and I immediately felt better once I got my thoughts down on paper. Try journaling the next time you are stressed out or struggling with something.
Hope you had a good day!
xoxo,
HLJ