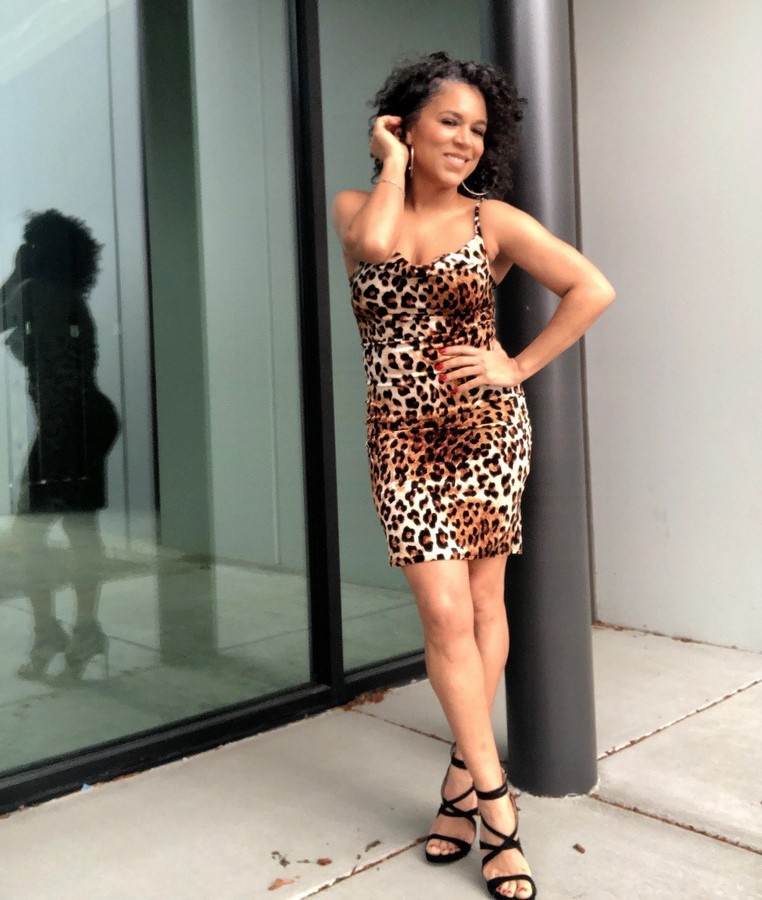 SHOP | Leopard Print Dress (similar options linked at the bottom of this post), Jessica Simpson Rayomi heels (sold out, but similar options are linked in the widget at the bottom of this post)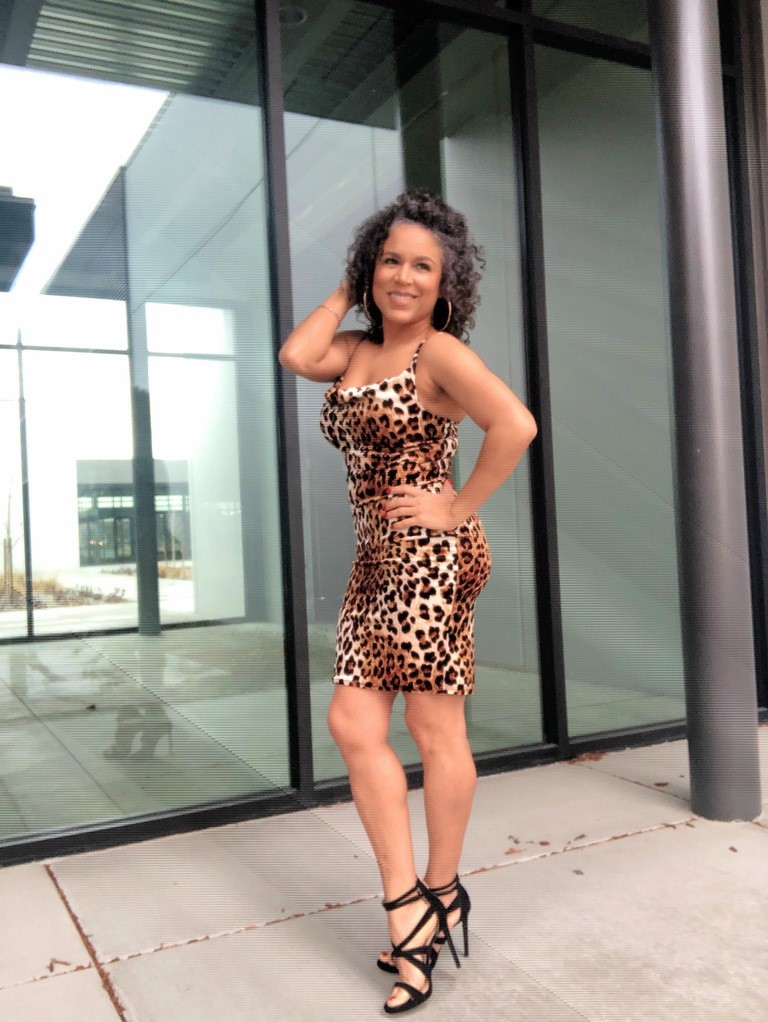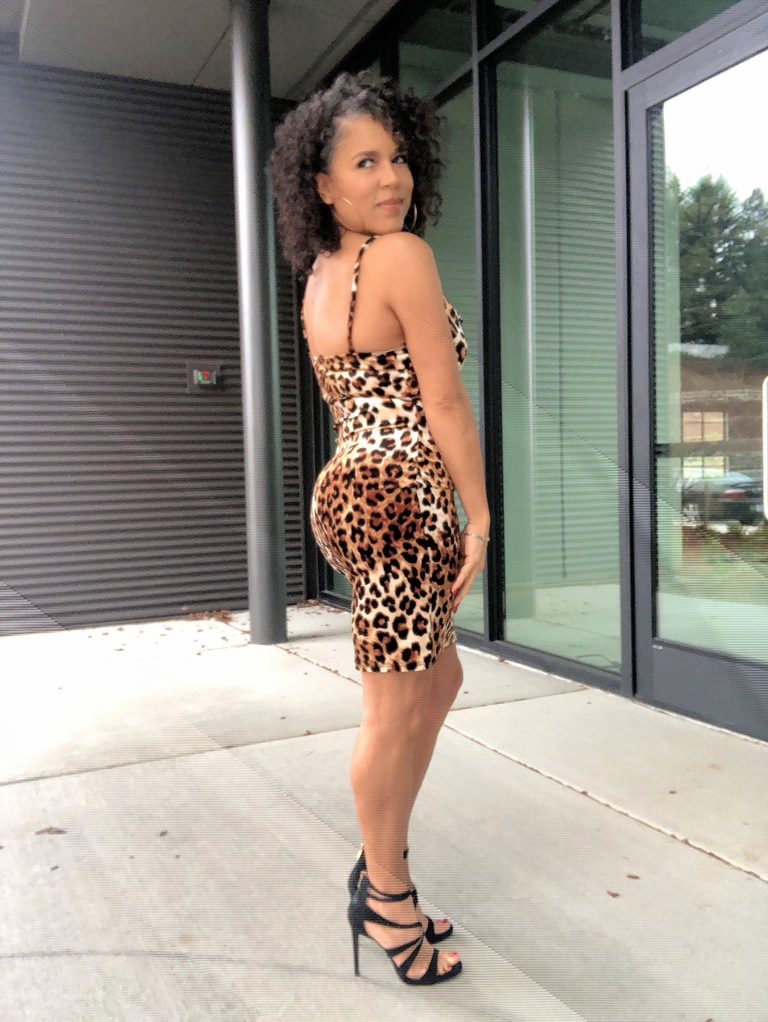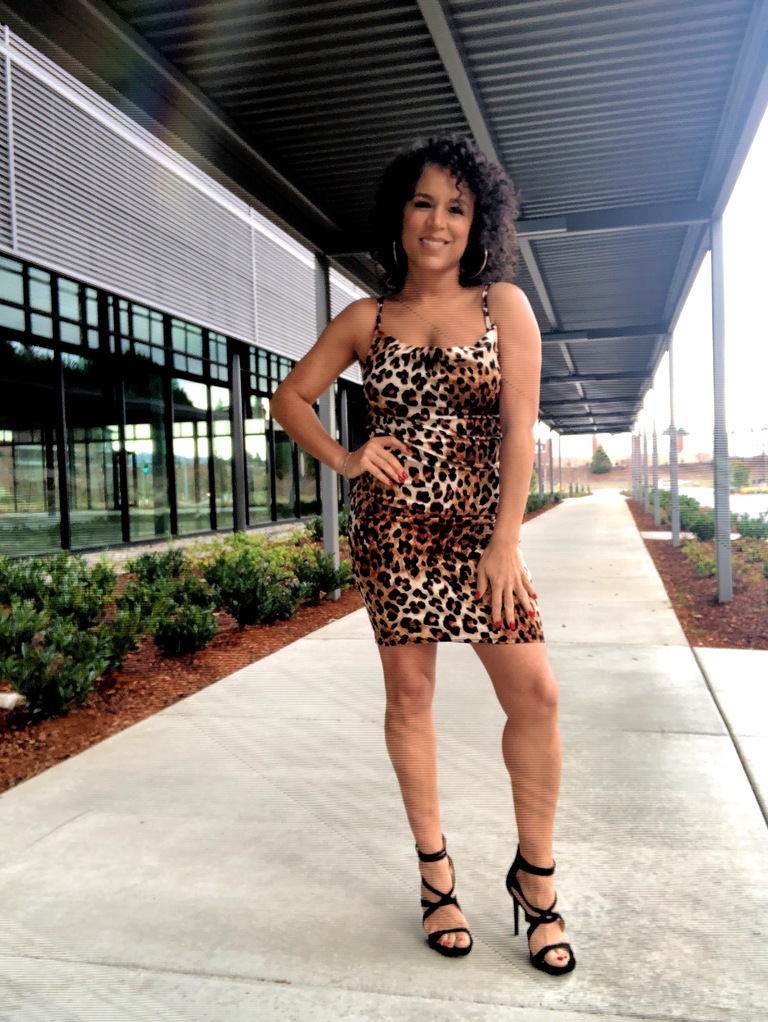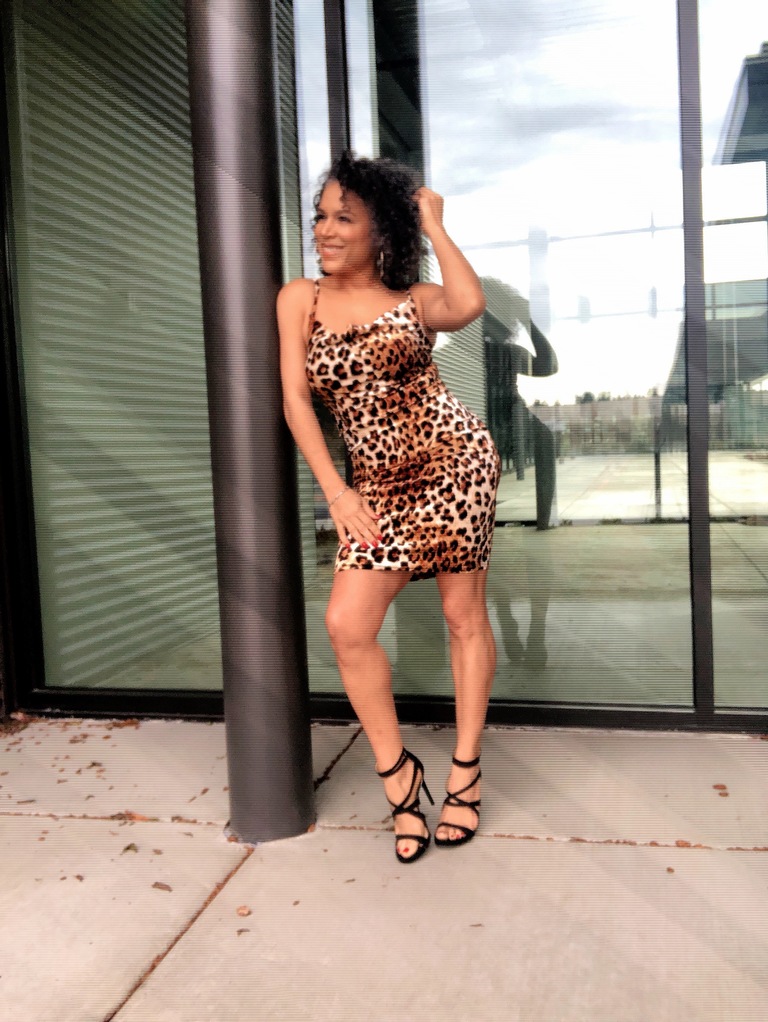 The butt-lift panties also help create the overall hourglass shape as you can see in the photo above!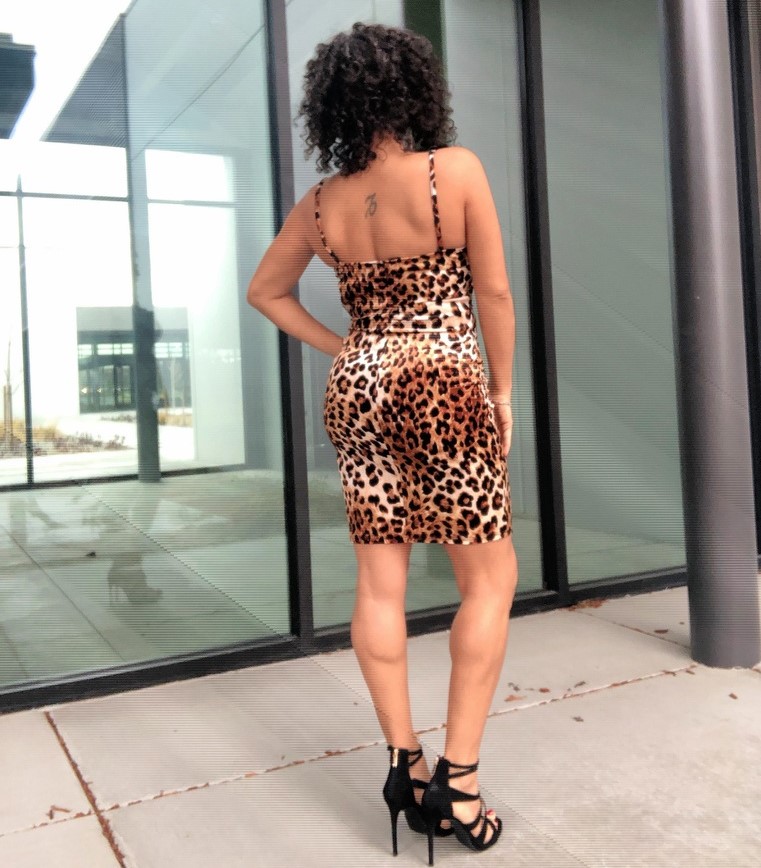 My back tattoo is the symbol for Capricorn, my zodiac sign.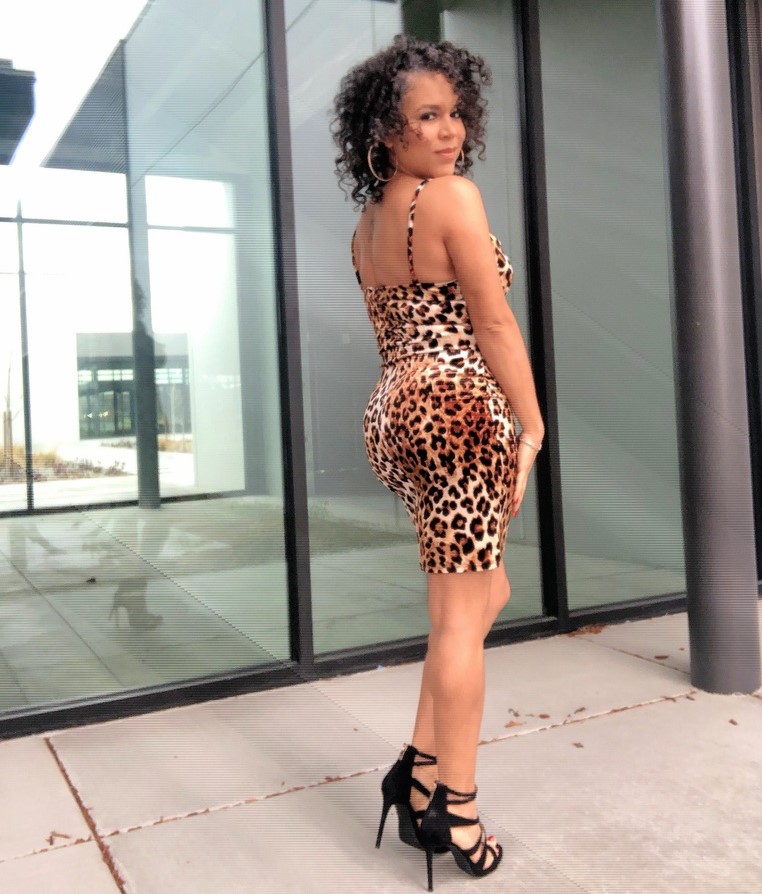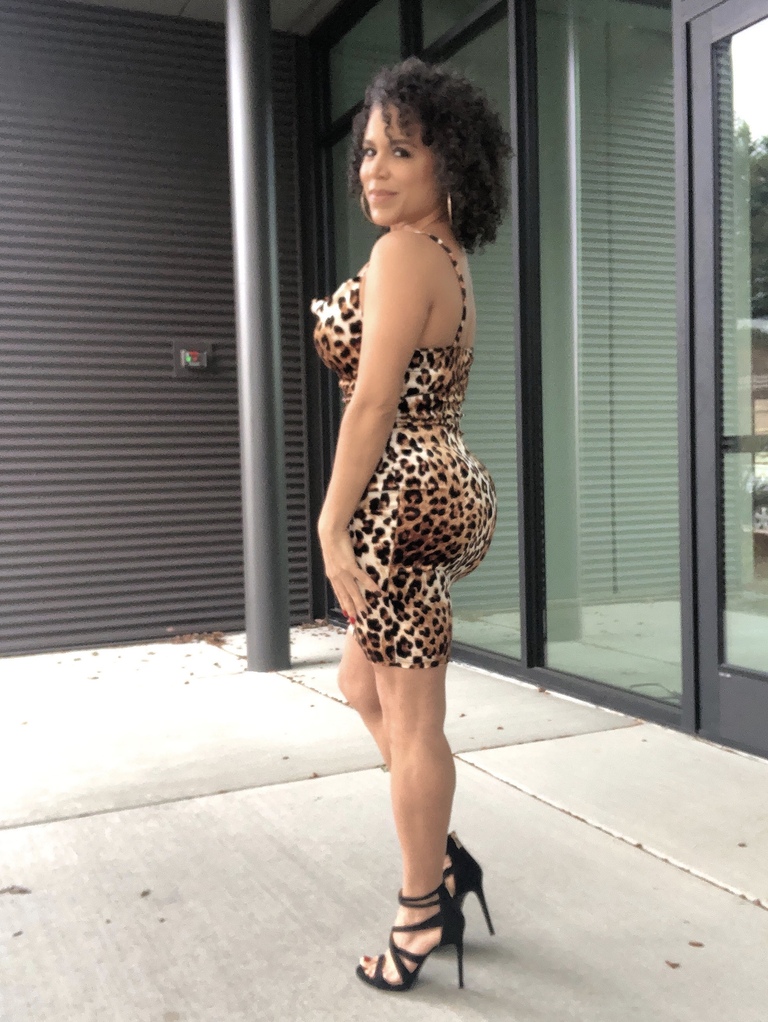 Cue Drake "Gotta hit them angles!"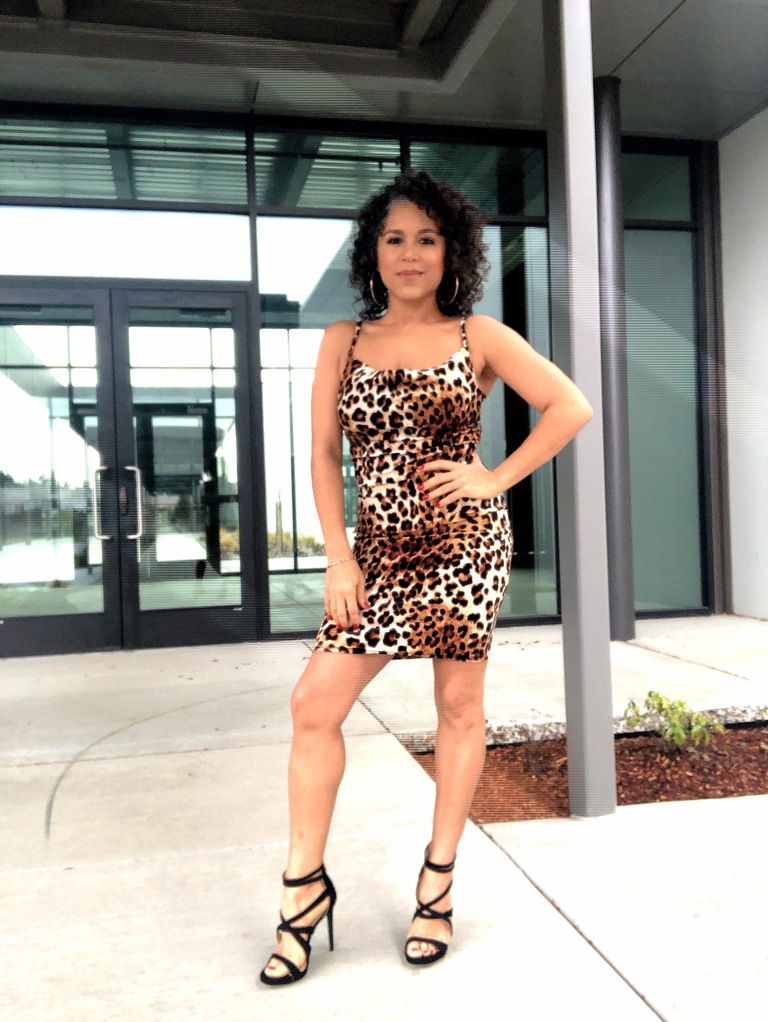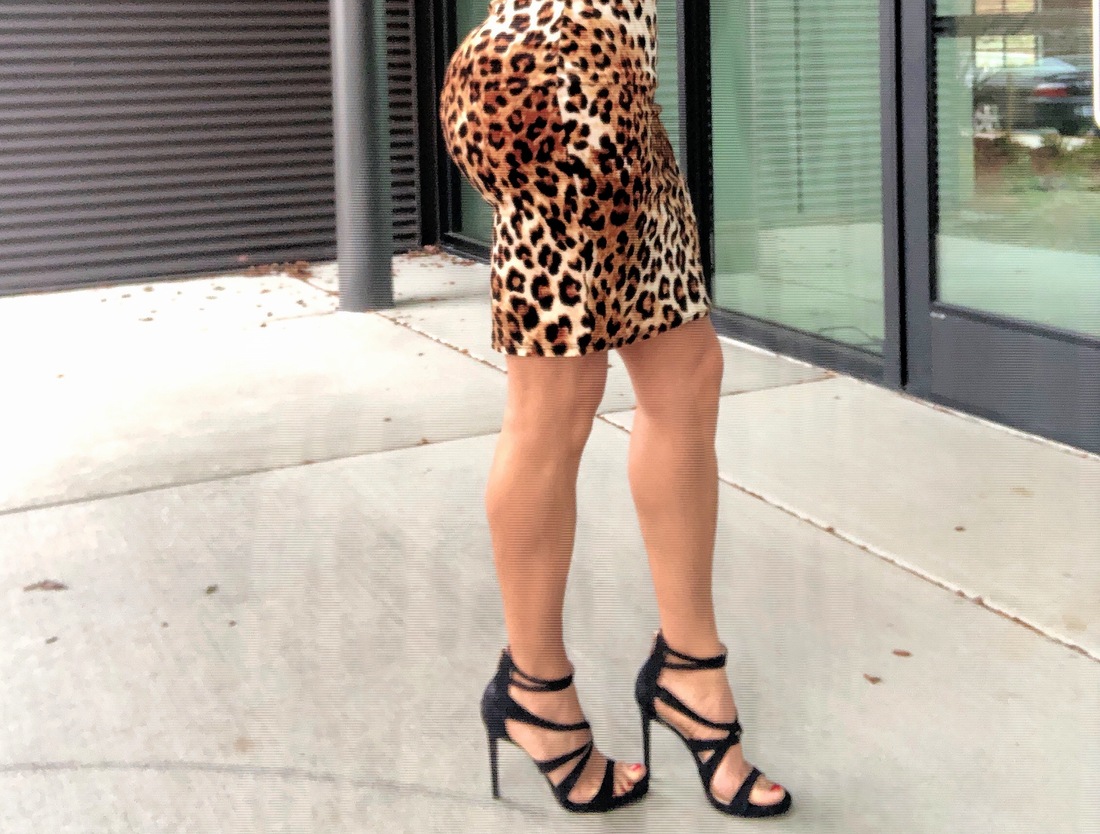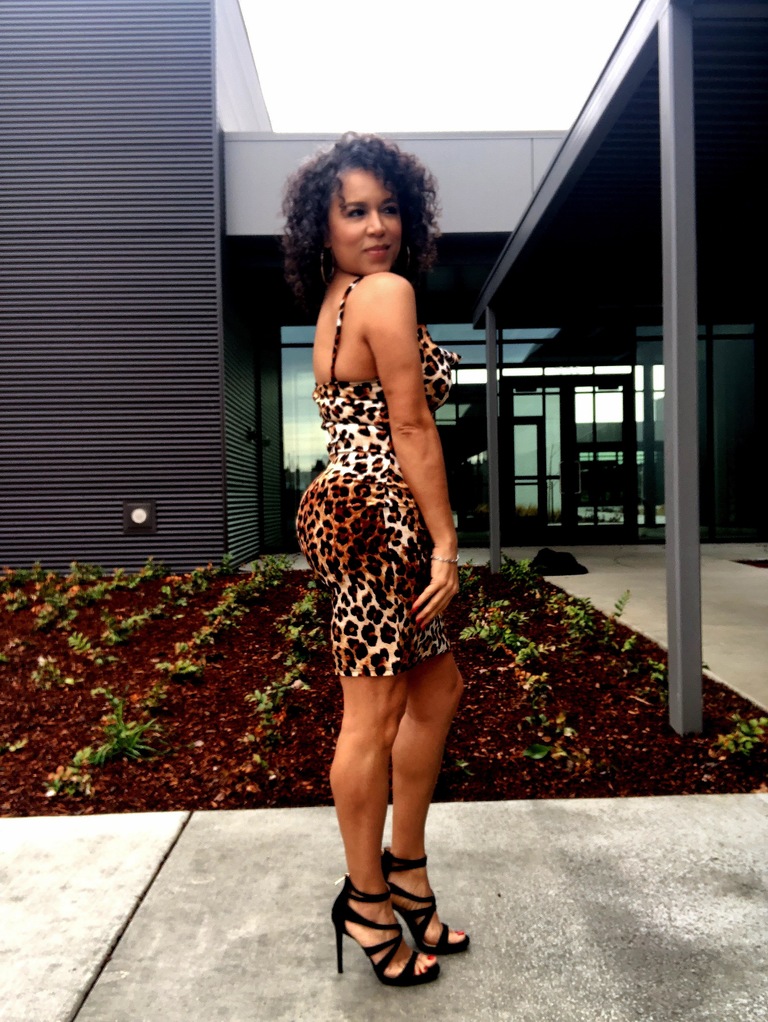 Happy New Year's Eve!
This soft velvet dress is from my Poshmark boutique, and I love the fit and style.  It's also super comfortable and perfect for a date night look. I found the strappy high heels at Ross, and carried a black clutch (not shown). For the bootylicious curves, I decided to try some non-padded butt lift panties for the first time ever.
I used flexi rods on my blown out natural hair to achieve this style. Makeup by me, as always!
Butt-Lift Panty Review
Michael was doing some Christmas shopping on Amazon when he showed me the butt-lift panties.  He was shopping for leggings for me that flatter the rear instead of smash it down. We found some, which I will show you in another post. He showed me the open-cheek underwear as a joke, and I told him I'd always wanted to try them.
I have linked the exact pair here and in the widget image below. They were very affordable and definitely give a major lift! I was so surprised at the difference they make that when I first tried them on, I told Michael "people are going to think I got booty injections." The underwear aren't padded and I have not had any injections in my behind whatsoever.  Your rear end is completely exposed because they are cut-out around the cheeks, as seen in the photo.
This "enhancement" is purely the result of lots of glute work in the gym, carrying an extra 10 lbs (that I want to lose), and the butt lift underwear.  So, the next time you think someone got cosmetic enhancement on their butt, think twice! It might just be the underwear.
What I didn't like about the boy-cut slimming panties, is that they are super tight around the thighs. This cuts a big indentation under the butt and looks super obvious and unnatural in certain clothing.  Because the fabric on my dress is thicker, and the way it hugs my curves, you can't really see the line in this outfit.  I am wearing a size medium in the underwear, and I would like to try a size large to see if I like the fit in the thighs a little better. They run small, in my opinion.
Have a Safe and Happy New Year
I came down with a really bad head cold a few days ago, but I've still been keeping up with my workouts.  I've managed to work out consistently all year, and I'm so happy I can see the results of my effort.
For the past few years I haven't done anything for New Year's Eve except stay home and set my goals for the new year. Tonight probably won't be any different!
Whatever you do this evening, be safe and enjoy the last moments of 2019!
XOXO,
Holly