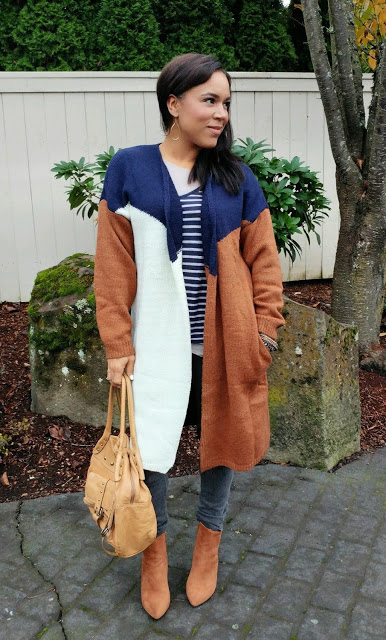 The beautiful changing colors of the Autumn leaves inspires thick, warm cardigans (like this one) in Fall hues, suede booties, and denim. The weather in the Pacific Northwest has been vacillating between warm and sunny to chilly and rainy. So, this coat-length,
color block cardigan from Shein
is perfect for the changing temperatures.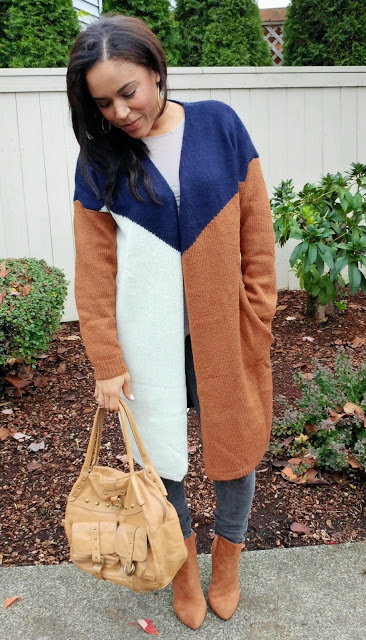 I honestly try to get outdoors as much as I can year-round, but since Fall is so fleeting, it's especially important for me to enjoy it's artful beauty while it lasts. If cognac and navy don't get you in the mood for Fall, I don't know what will!
What are your favorite fall wardrobe colors?