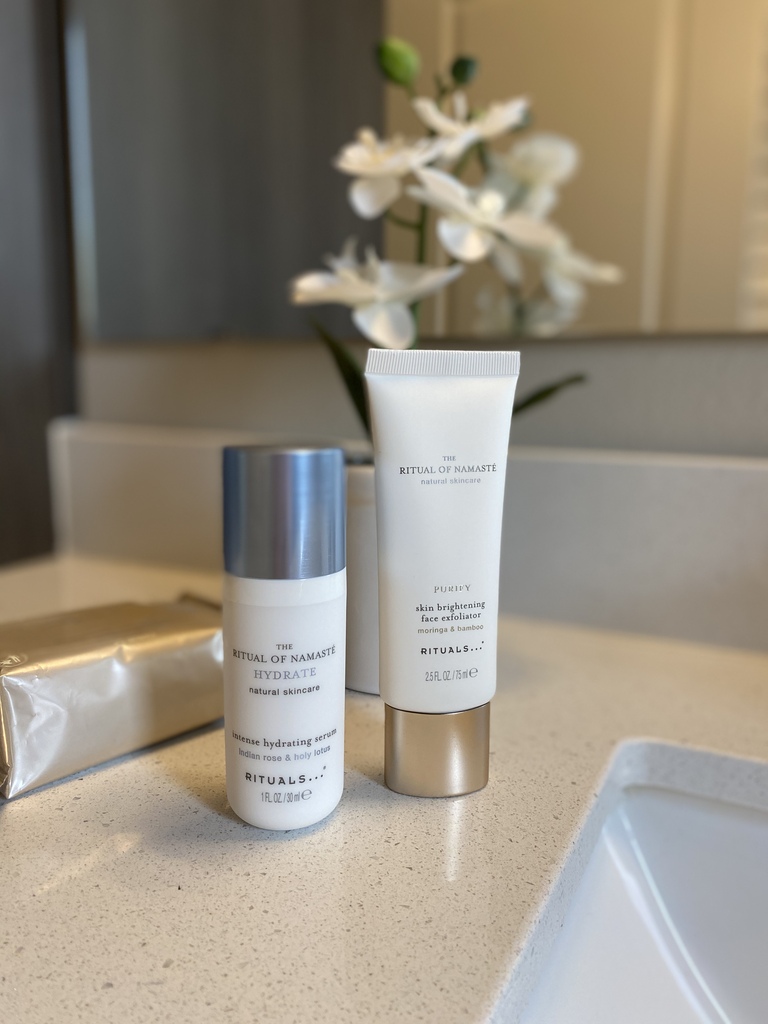 An essential step in every soulful skincare routine, it gently cleanses and exfoliates with the help of scrub particles extracted from bamboo.
Using it 1-2 times a week reveals a deeply purified, fresh and radiant complexion.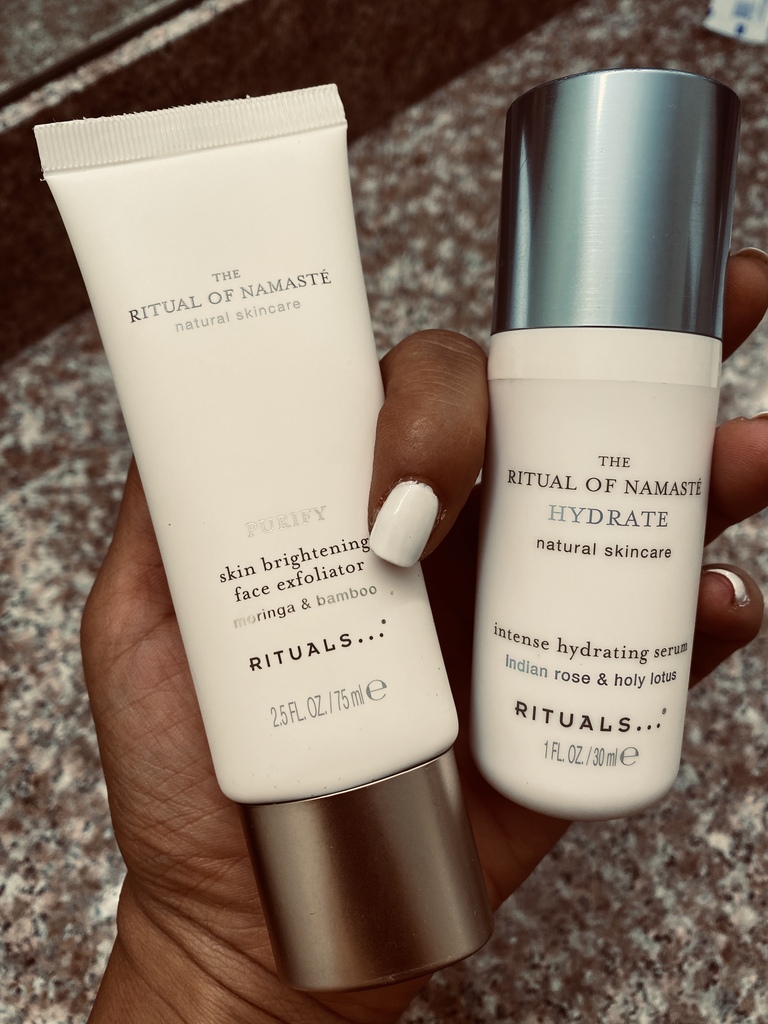 Restore your skin's natural moisture balance by taking a cue from nature itself.
daikon
Indian rose

holy lotus
Its lightweight texture is absorbed quickly, helping to visibly refine your skin and protect it from the negative effects of city pollution.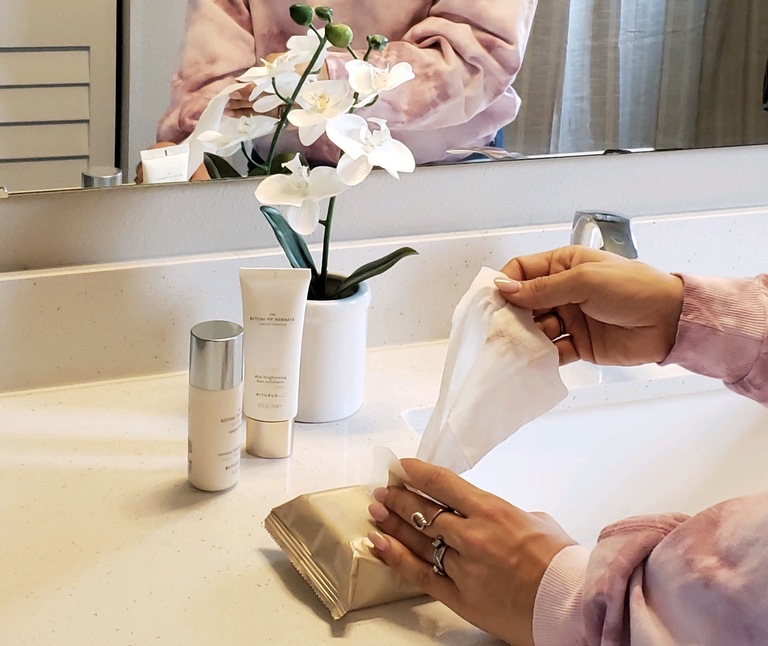 The

Ritual

of

Namaste

Miracle cleansing wipes are the perfect solution for removing make-up, even waterproof make-up, and refreshing the skin without water or alcohol.
Made from sustainably-sourced wood pulp and plant fibers, these purifying pre-moistened towelettes will leave your face perfectly primed for make-up or for moisturiser.
Each resealable packet contains 25 dermatologically tested and biodegradable wipes, perfect to use in any skincare

ritual.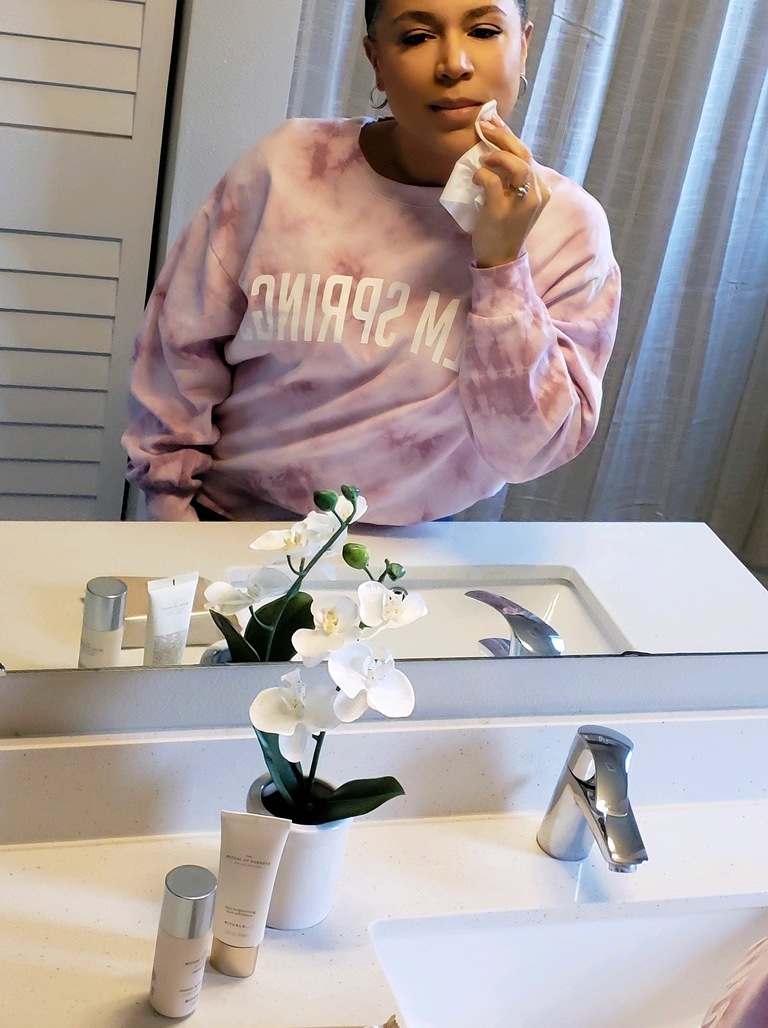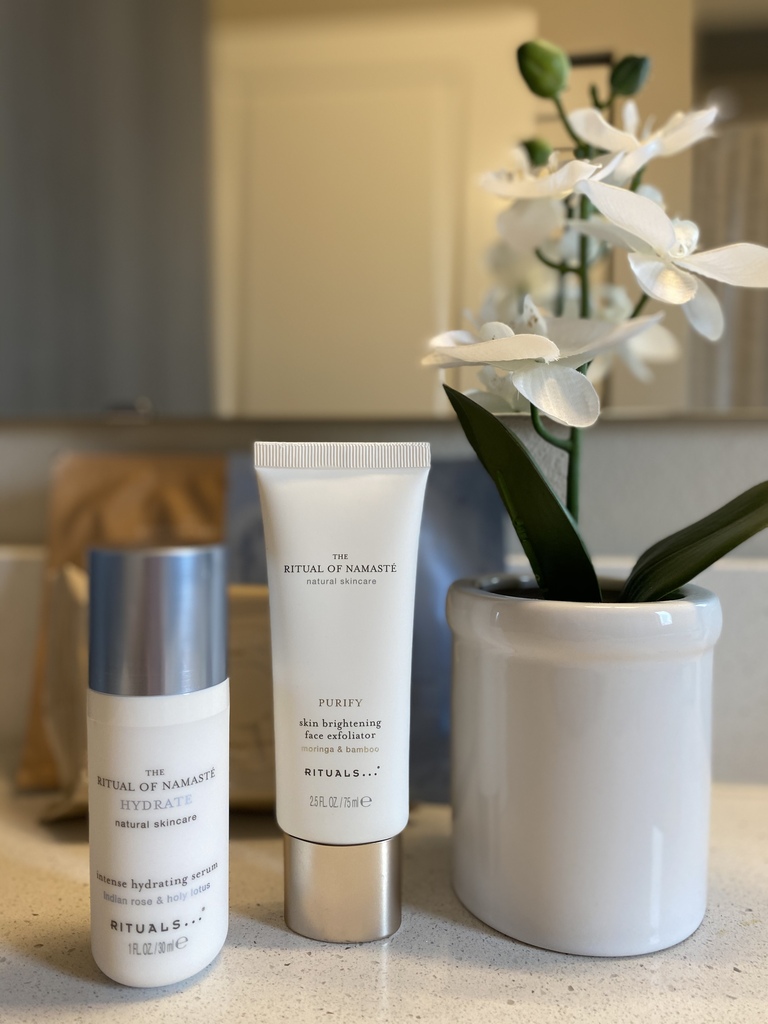 *These photos were taken in 2019.