Rainbow Love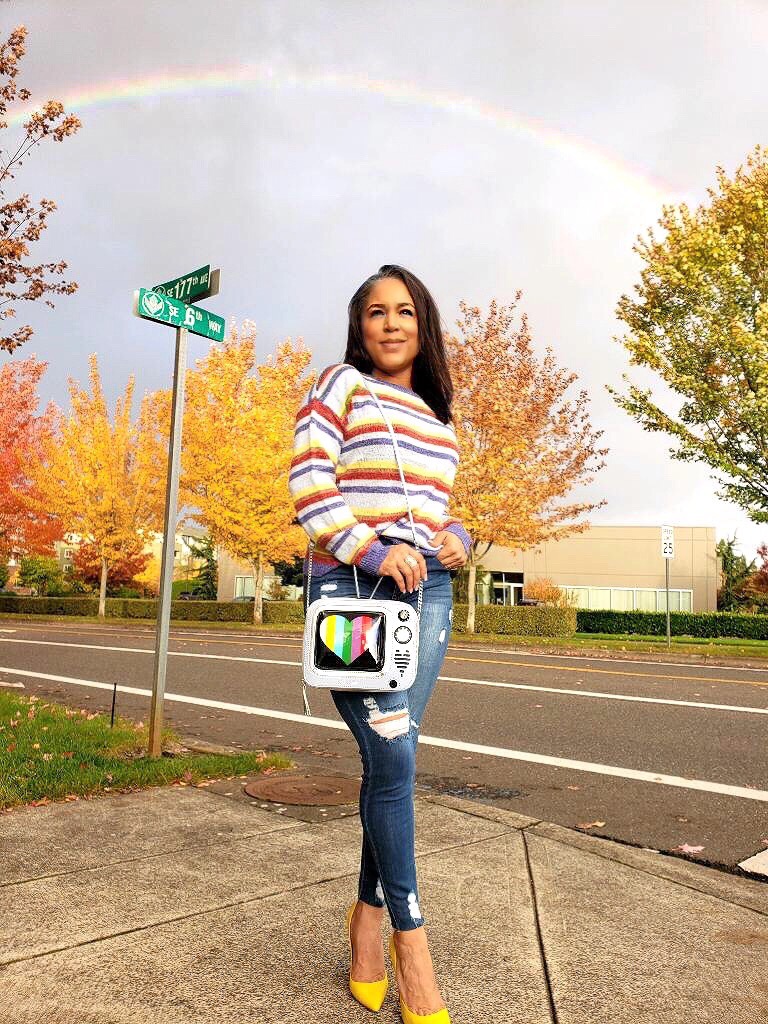 I was obsessed with rainbows when I was a little girl! 
Anything with rainbows on it? I wanted it. 
So, the recent rainbow trend has my inner child beaming.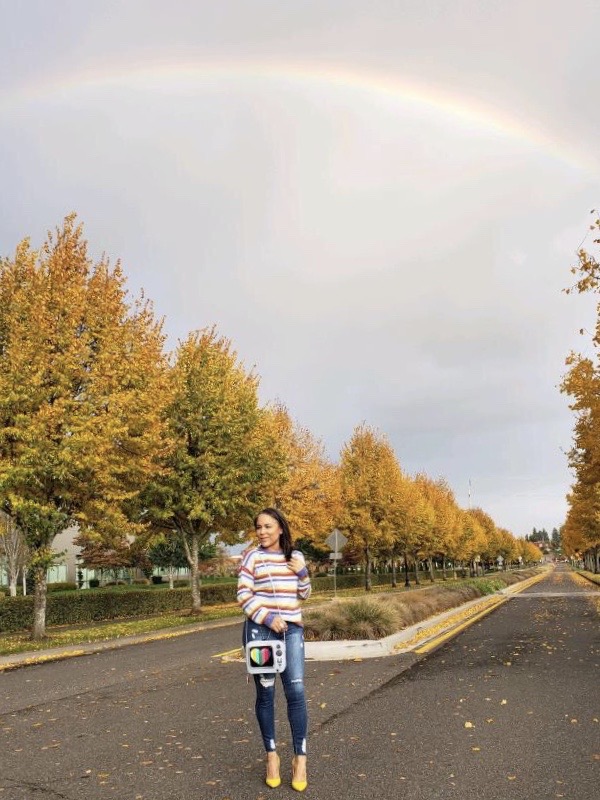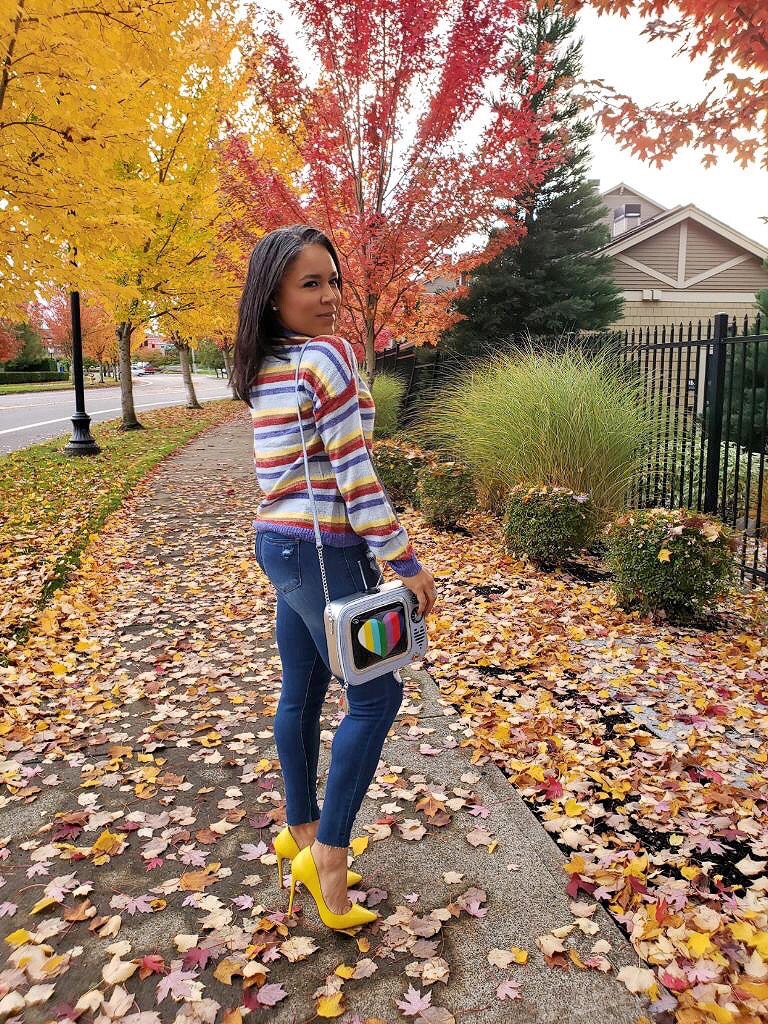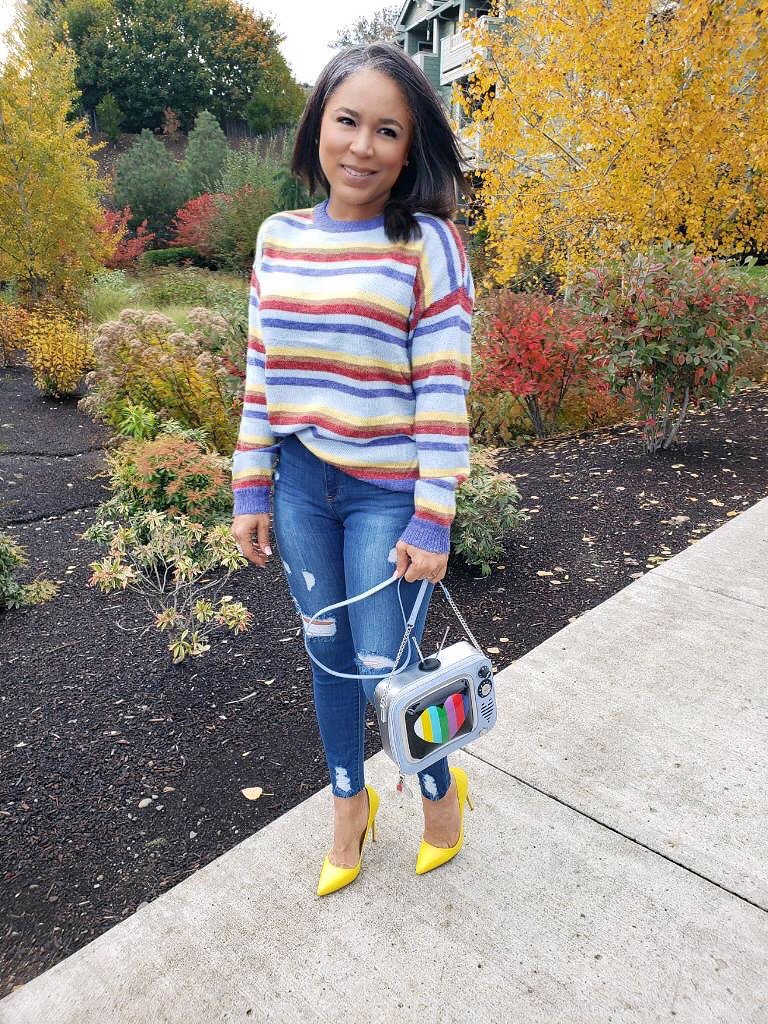 Gray hair, don't care! ? I started going gray at 24.  Tired of dying it ya'll!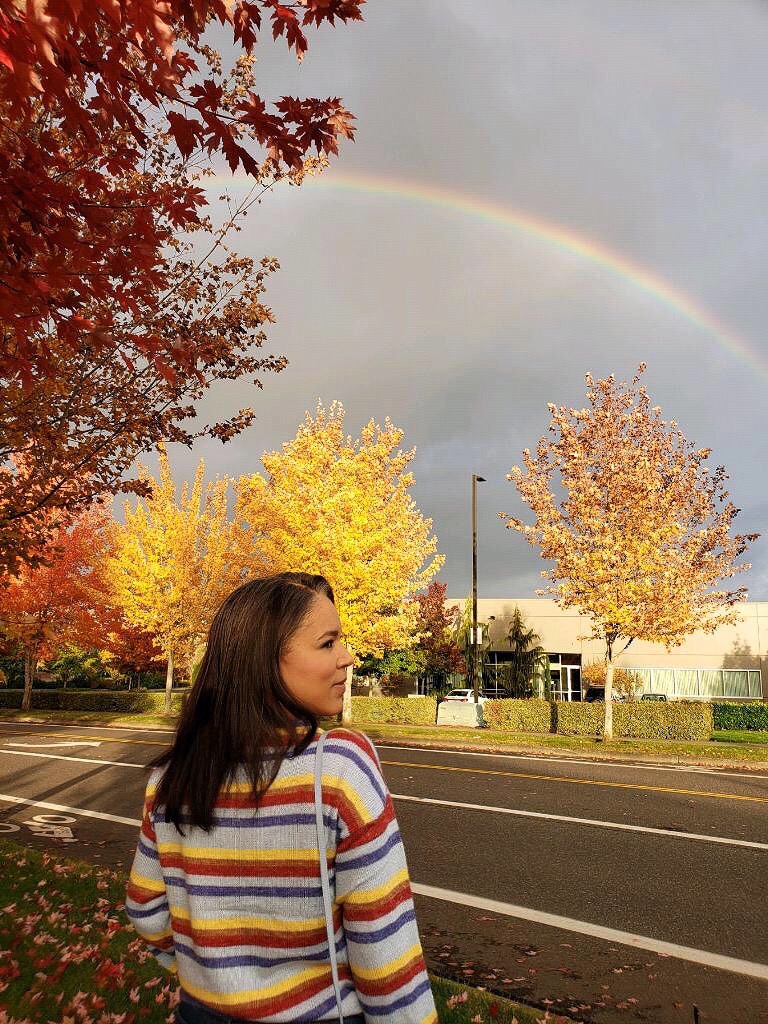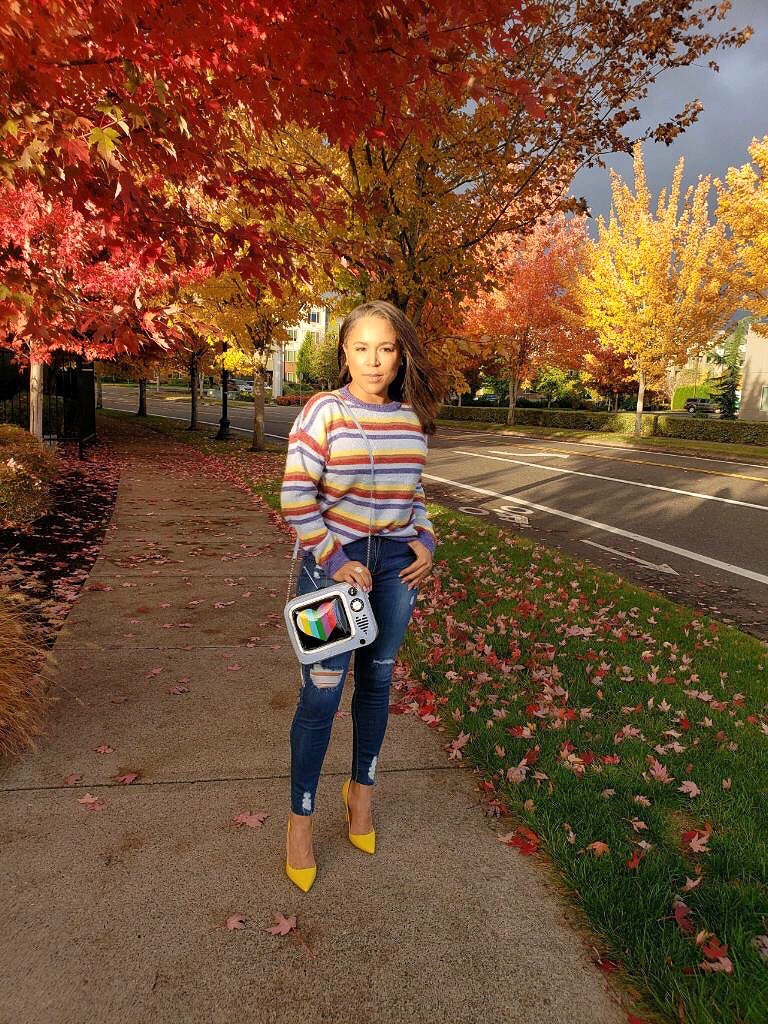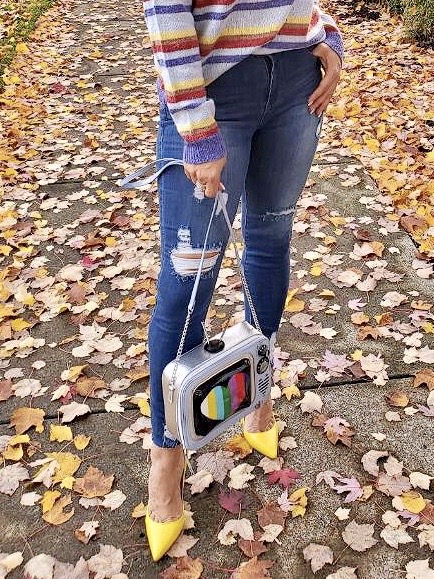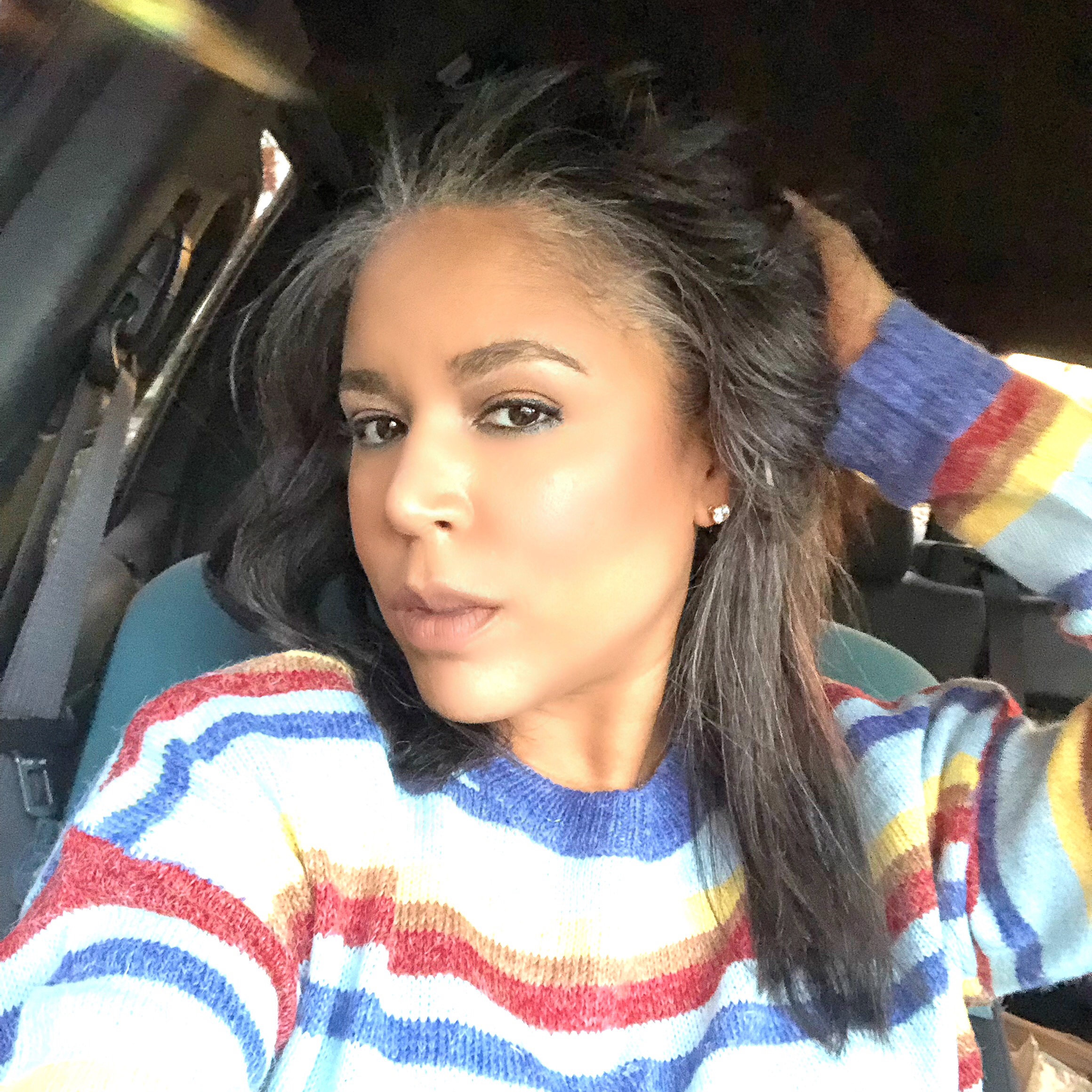 Happy Friday Everyone! I'm spending a quiet evening at home tonight (one of my favorite things to do ?) and just watched the new Dolemite Is My Name movie starring Eddie Murphy.  I really enjoyed it; the cast was fantastic! 

Lately I have been wearing colors and patterns which is totally out of the norm for me.  If you've been following my blog for a while, you know that neutral colors are usually my thing.  Change is good, and I'm having a lot of fun wearing brighter colors and patterns. ?????

The sweater is from Trendy Boutique, the pumps (which were described as Neon, but are not–they are bright dandelion yellow) are from FSJ, and the adorable bag is Betsey Johnson. 

Hoping to go to a pumpkin patch in  Oregon tomorrow, which I haven't done since my twins were little.  Fingers crossed, I will take some pics and share them with you guys next week assuming it doesn't rain!

Wishing you a great weekend,

HLJ

P.S. If the font looks weird it's because Blogger has a mind of its own.  I can't get it to act right, lol.