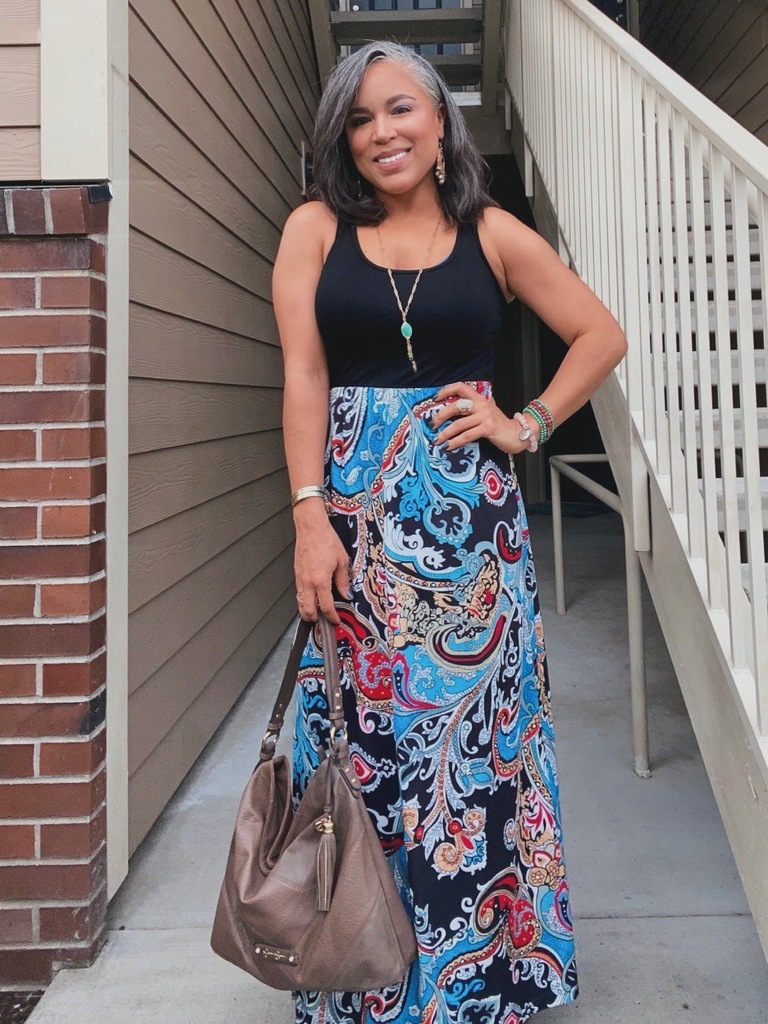 Greetings,
I'm talking a little about self-love–one of my favorite topics–at the bottom of this post, so scroll down to check it out.
I normally don't wear maxi dresses, but I love this Boho Summer Sleeveless Tank Long Maxi from Amazon. Below, I copied and pasted the features from Amazon and edited it only slightly, so ignore the capitalizations (I didn't take the time to fix them all).
I am wearing a size small

Material – Top -Rayon/Spandex jersey fabric; Skirt: Polyester/Spandex knit fabric. It is very Soft, Comfy, Stretchy and light-weight, not Sheer

Pull-on over head (no zippers)

The Boho Dress Features – Casual Scoop Neck, Sleeveless Tank Top, comes in many different patterns and colors

Elastic in the waist for a comfortable fit, roomy for your tummy/hips,high waist and Flowy hem design,Floor length

Wear it with necklace and wedges, try adding a belt

The perfect dress for a vacation, or day at the beach

Easy to dress up or down. Add a jacket to wear at the office. Could be worn as a Maternity dress-Perfect for baby shower

Garment Care- Hand-wash, Hang Dry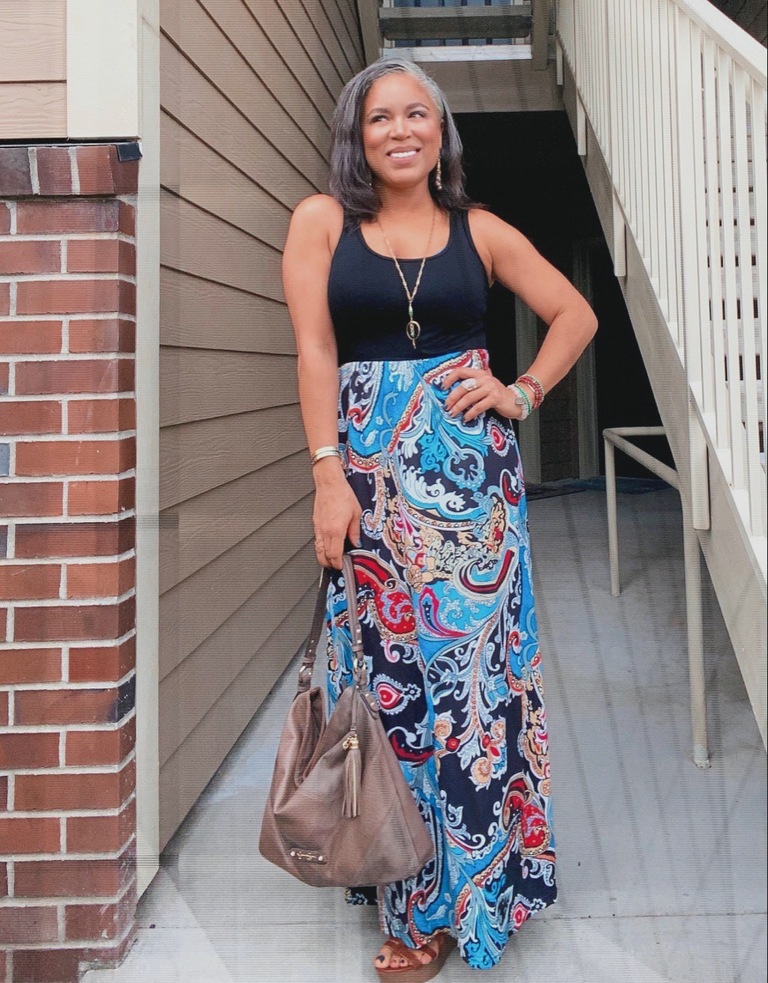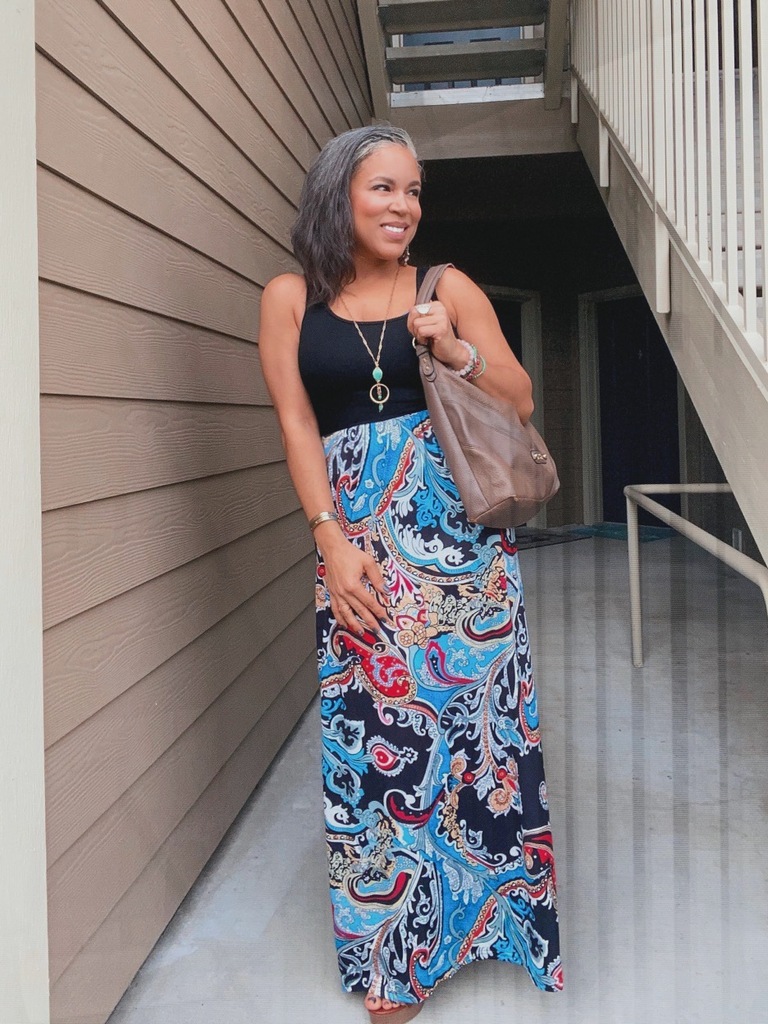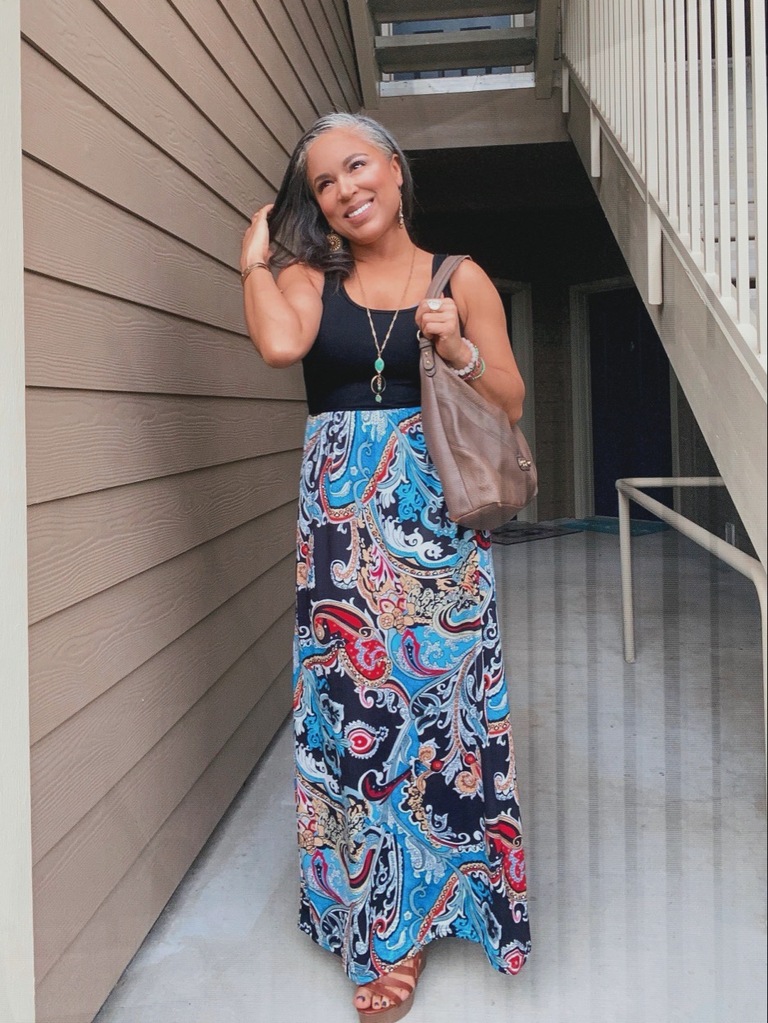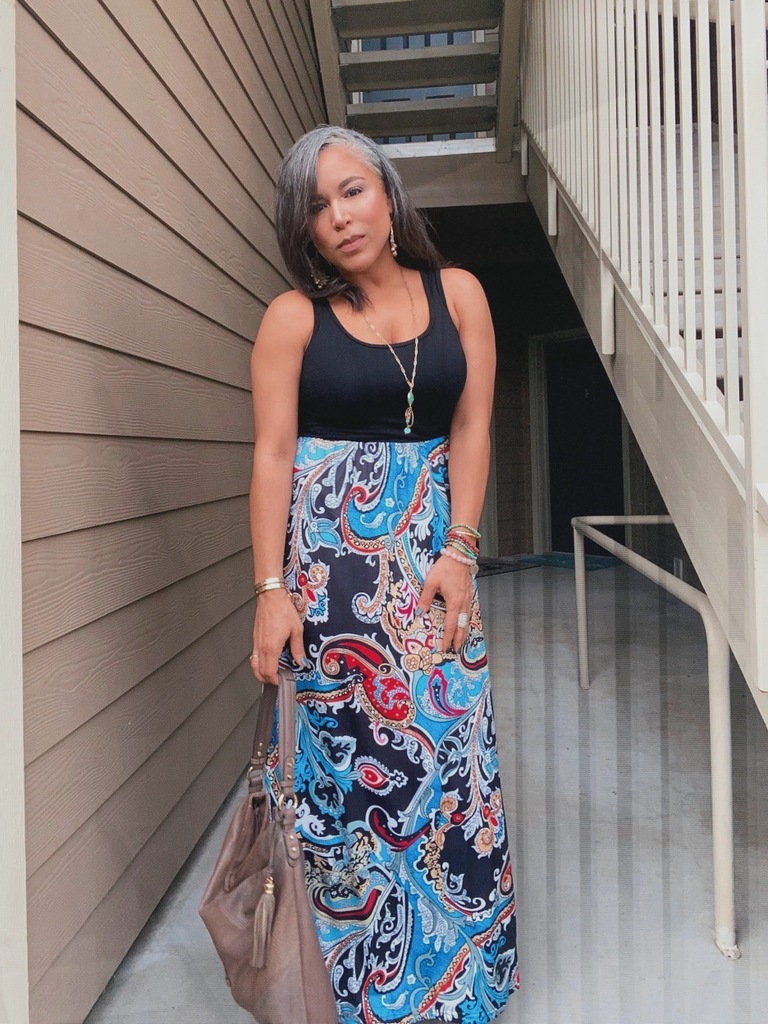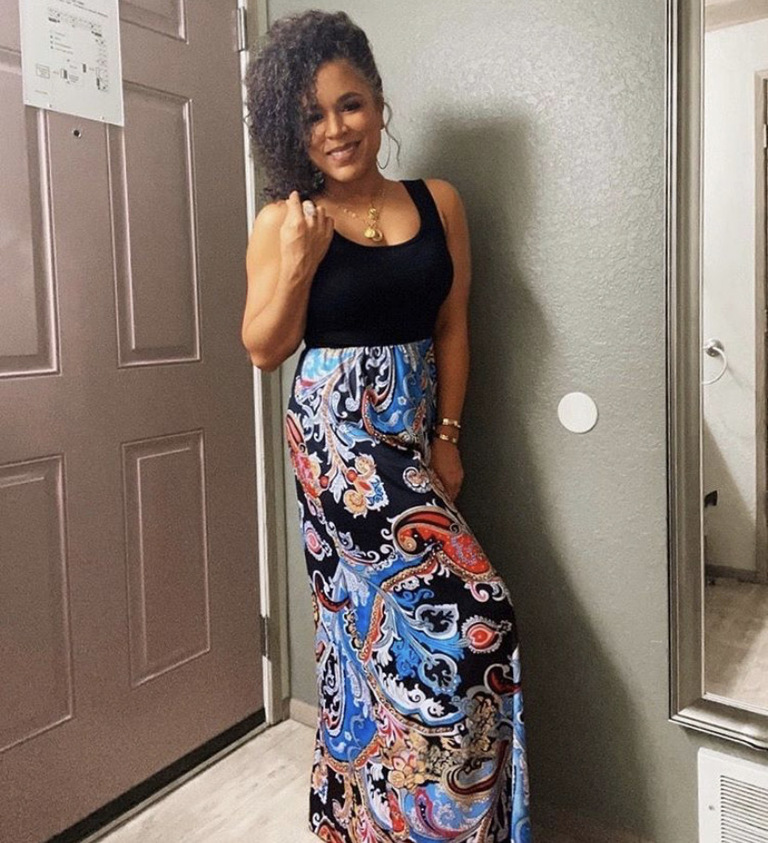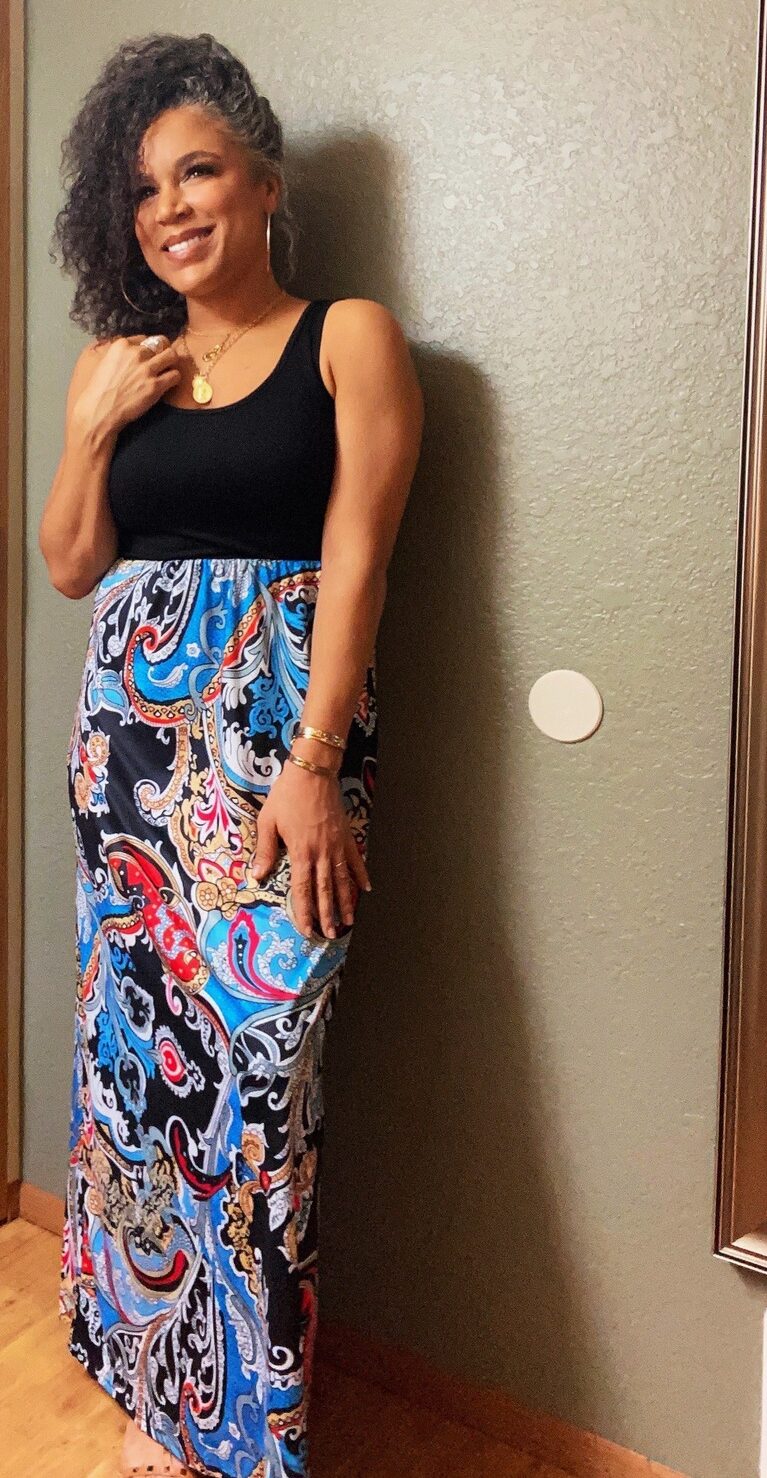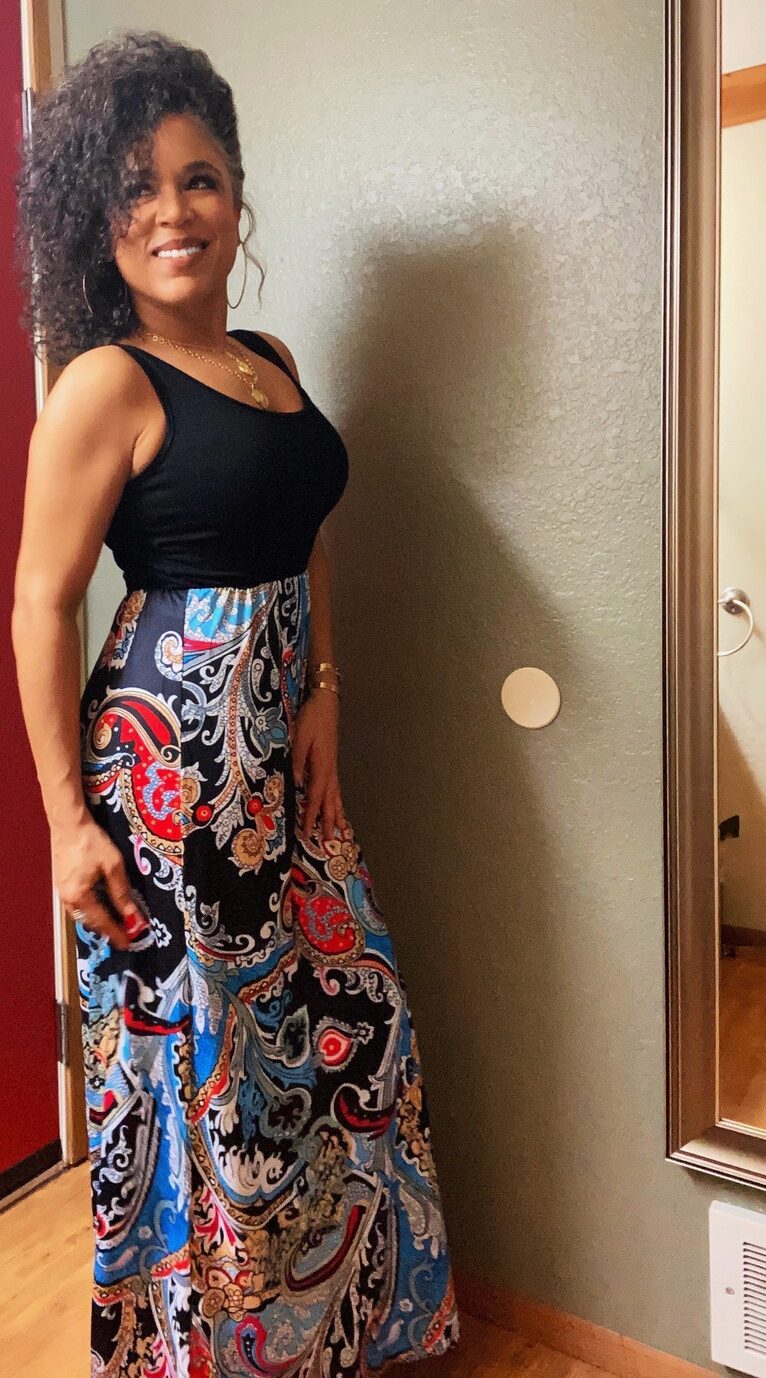 Today, I want to talk briefly about self-love.  With so many stressful things going on in our rapidly-changing society, I think it's critically important to treat ourselves with love, kindness and care.
The term 'self-love' may sound cliche, but set your judgment aside, lend me your ears for a moment, and open your mind up to the idea. According to mental health professionals, self-love and compassion for oneself are essential to well-being and the prevention of depression.
Perfectionism hinders self-love.
When we strive for perfection, and fear failure, we tend to speak to ourselves in negative and critical terms. Learn to quiet those critical voices by showing yourself more compassion.  For me, the easiest way to do this is to picture myself somewhere between 5 and 9 years old.  What would I say to little Holly? How would I talk to her? In what ways would I take care of her? How would I hug her? What advice would I give her for the future? How would I honor her?
Even though my twins are almost 20, I already try to teach them to nurture their inner child.
I know this concept may be difficult for many of you to get your heads around, but I implore you. . . Just TRY IT. Here is an article with some tips and techniques on caring for your inner child.
I will come back to this topic again and again, because I feel like it is the key to healing ourselves, and by extension, society. For now, this is all I wanted to leave you with.
Chat soon,
HLJ
xoxo