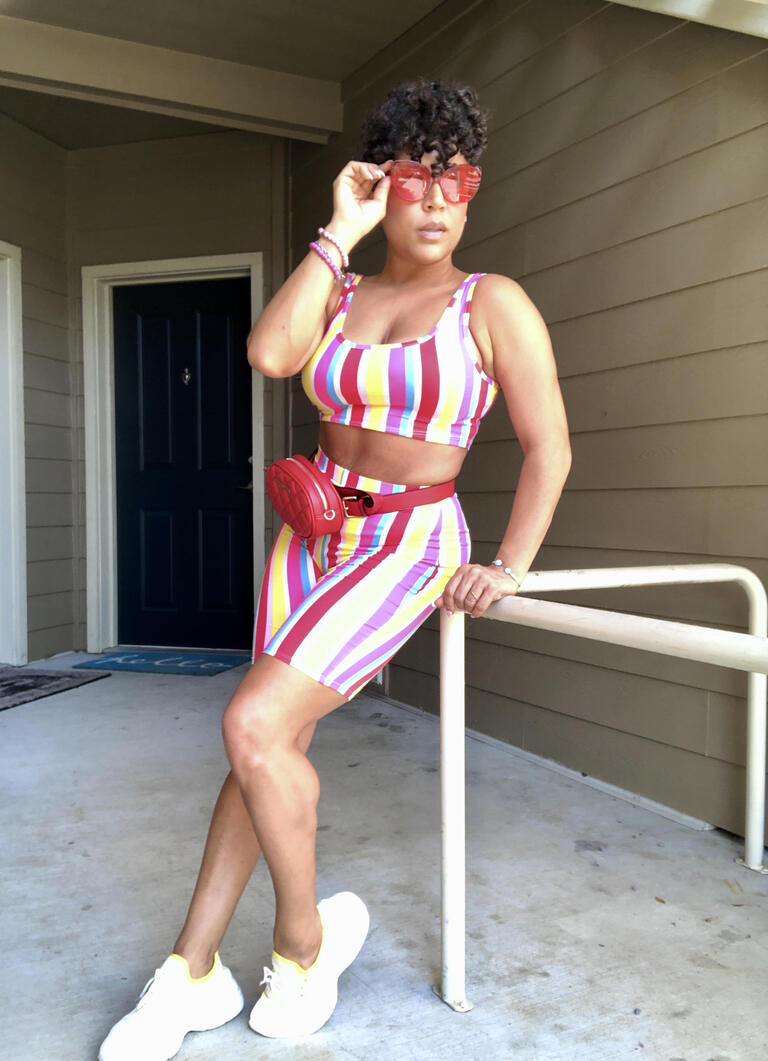 I had fun creating this look!  Putting outfits together, doing my hair and makeup, and taking photos is still a fun, creative hobby for me even though I don't do it as often as I used to. I took these pics a few days ago.  Trying to make the most of the last few days of beautiful clear skies and sun here in the Pacific Northwest while it lasts!
The set fits the curves great and it's super comfortable. The waistbag and glasses (glasses are sold out but similar options here and here) are from Aldo, and I got the sneakers at Nordstrom Rack. So cute and affordable!
It's Thursday already! What are your plans for the weekend?  
P.S. Can't believe I posted two days in a row haha; yay!
Bracelets: Dear Isabella and Chavez for Charity