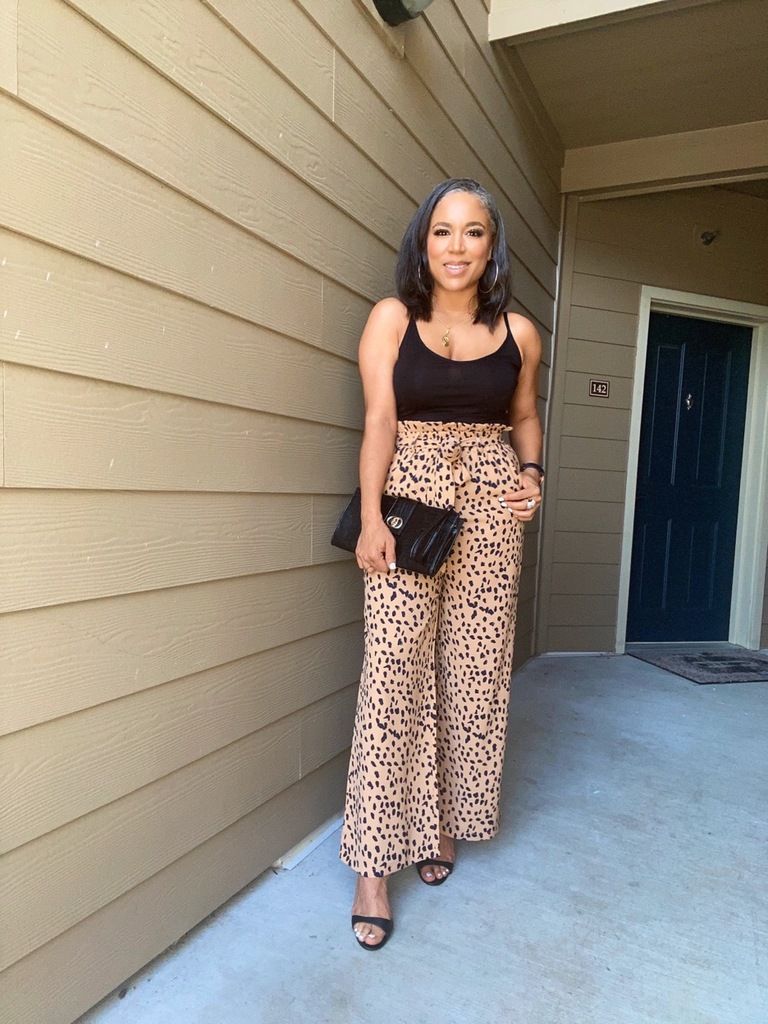 SHOP | Leopard pants, black cami, necklace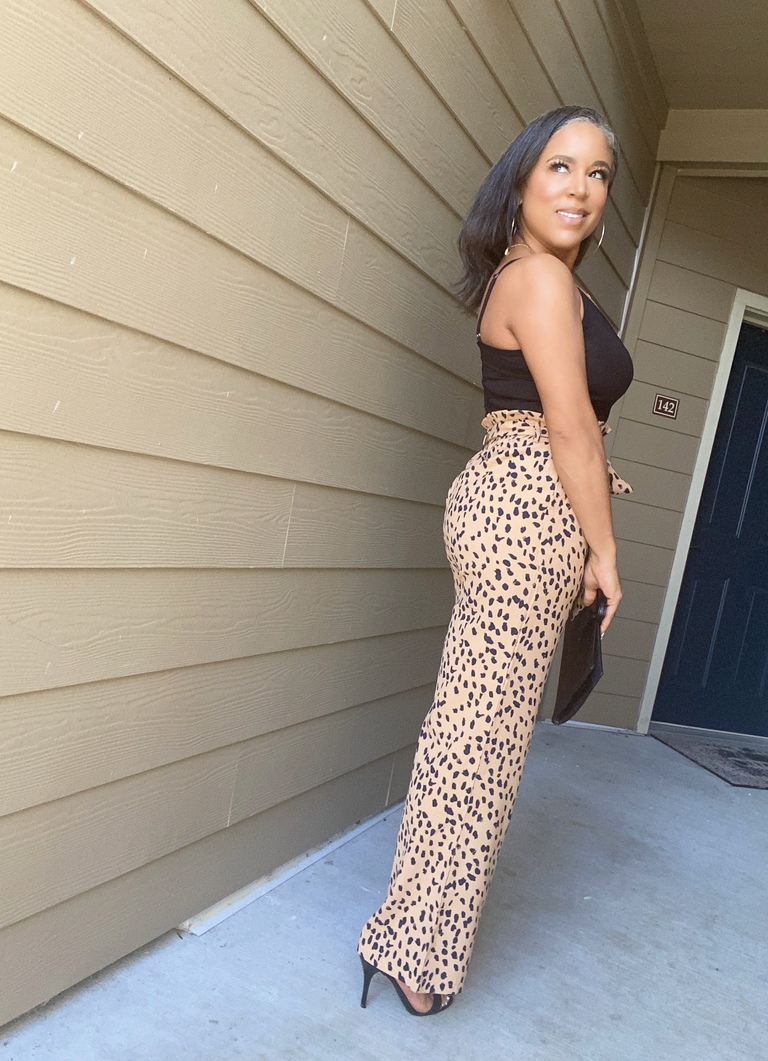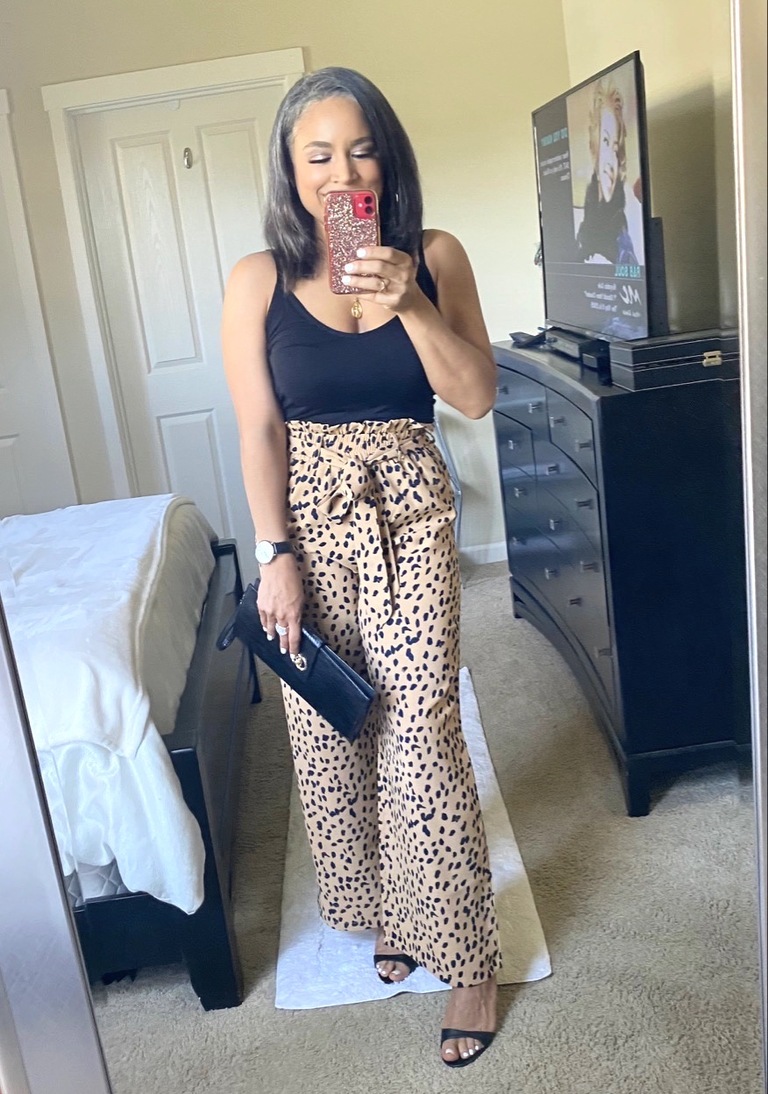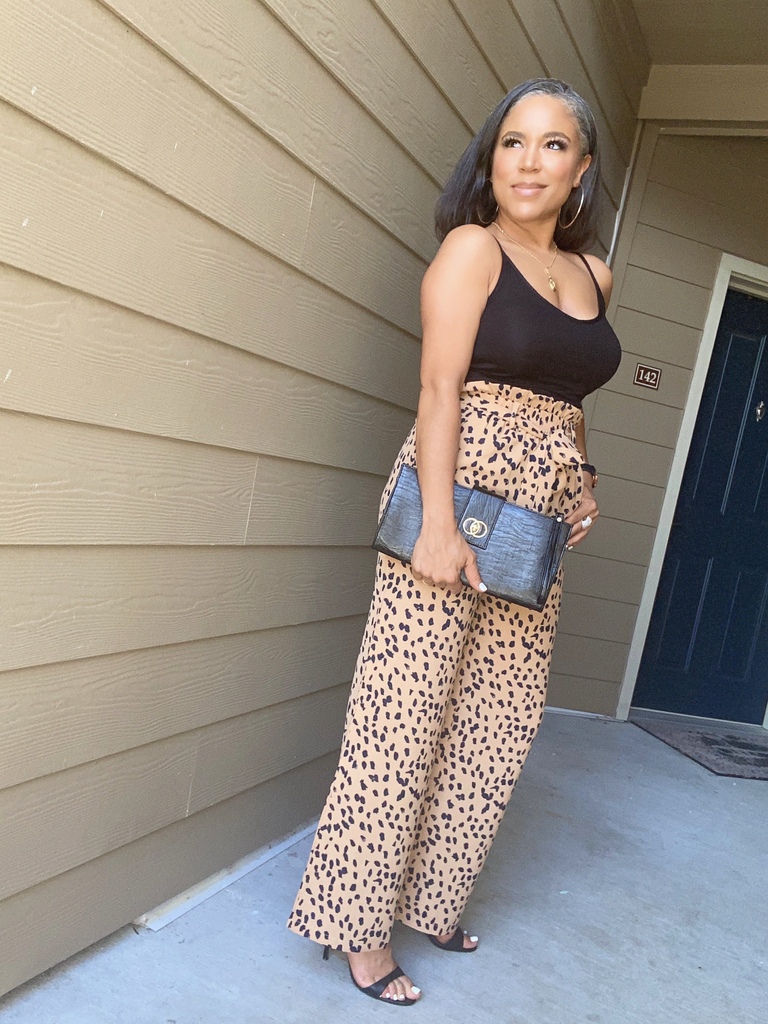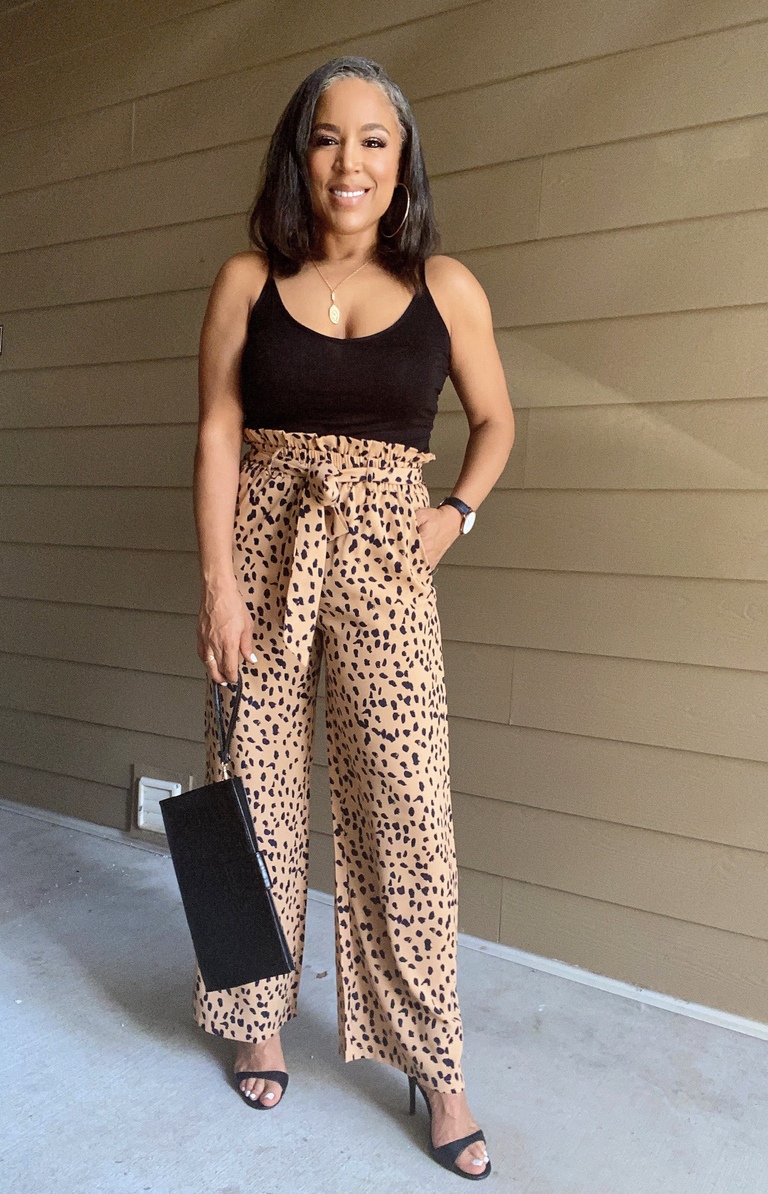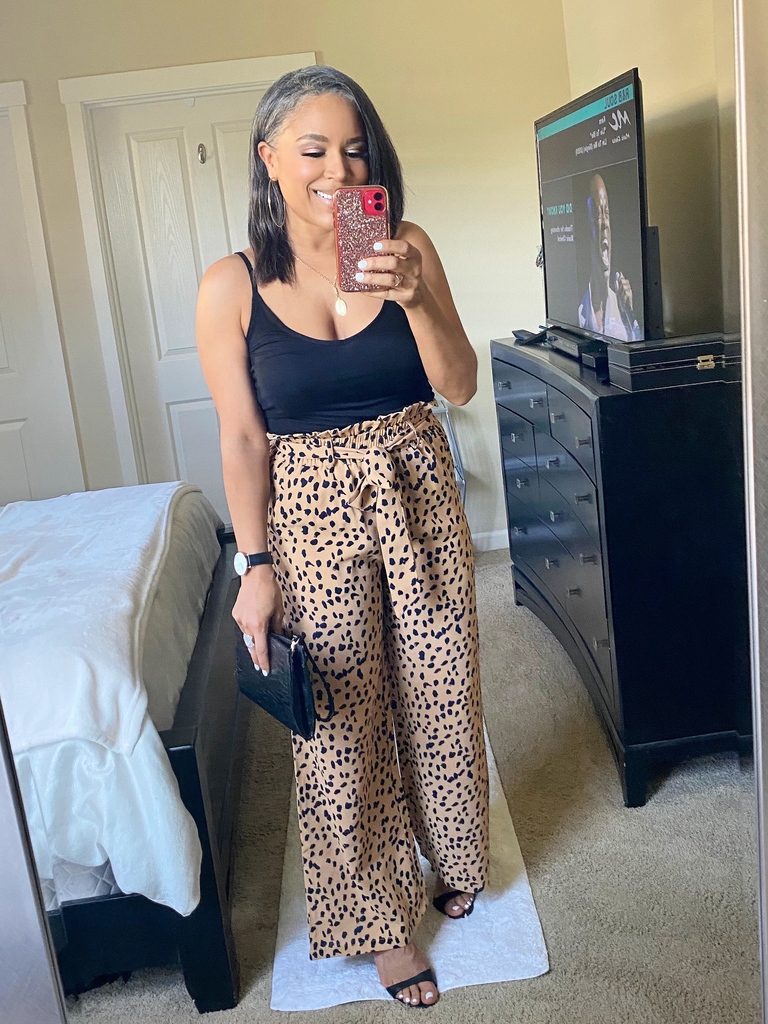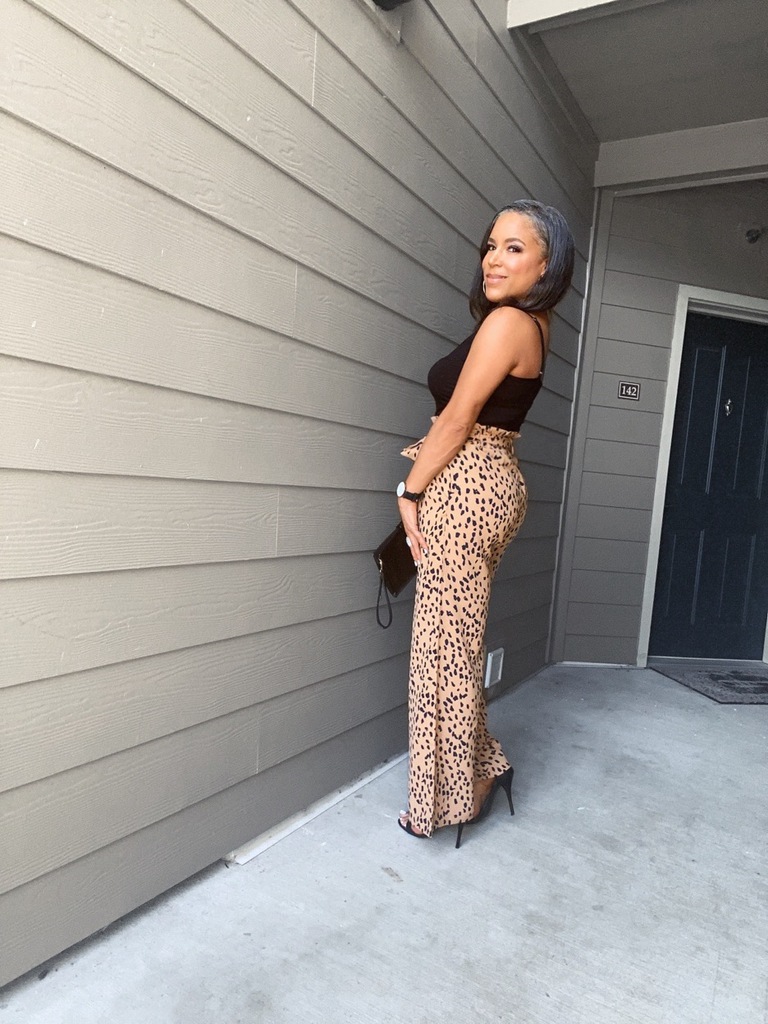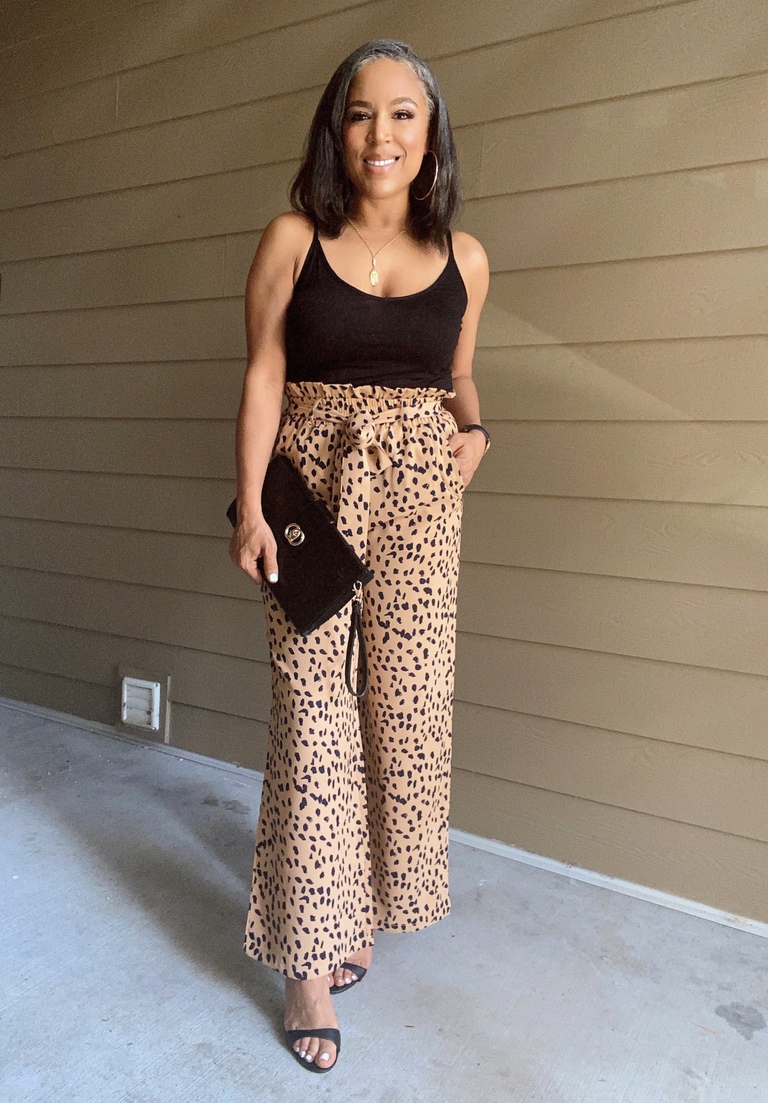 Update 9/9: Use code 10HOLLYLOWE to save 10%  sale ends 11:59pm 9/10
Hey People!
I'm back, after taking a break from updating the blog.  If you follow along on my Instagram, you know that I (finally) completed my MA in English at La Sierra University (woo-hoo!). Due to the COVID-19 pandemic the campus shut down, so instead of taking a comprehensive exam, I had to do a project which mainly consisted of writing a 25-page paper.  So, every time I thought about sitting down to write a blog post, I just couldn't justify it knowing I needed to be focusing on that paper! It feels great to be done now though.
Classes for the PhD program and training for my new Graduate Employee position at the University of Oregon start in September, and I will need to find housing in Eugene between now and then.
I plan to go back and forth once a week between Eugene and Vancouver (which are two hours apart). Now that I'm officially done with the MA I can focus on preparing for my new journey!
These leopard pants from Amazon have been a huge hit!  I'm wearing a size small.  Love that they are a statement piece but still neutral.  They are also breezy for summer, available in different colors and $28. The back cami has adjustable straps and comes in a 4 pack for $24.
Today it's raining.  The weather is wrong around here A LOT; I was expecting a week of sun. Anyhow, tomorrow it's supposed to be sunny and for several days afterwards. I will have to see it to believe it, haha. Hoping to drive to the coast soon! Maybe tomorrow.
Hope you have a great weekend!
xoxo,
HLJ
P.S. I will talk a bit about the current social and political climate in my next post.  If you want to know how I am using my platform to support change, I am trying to share as much info. as I can to my Instagram stories on a daily basis (for starters). More to come on this topic!