Pink Twist-Front long-sleeve top
Happy Monday! 💕🍂🌚
Another weekend flew by.🙀 I'm in my third week of classes. I'm taking three classes, tutoring, doing a teaching apprenticeship, running my influencer business, and still being a mother and partner. Busy is an understatement! Hope you are focused on your goals and have a great week. 💫
If you follow me on Instagram, you know that I have been posting a lot of twist-front tops from Amazon. This pink one is $24, cotton blend, and long sleeve with a crew neck.
Made of 35% Cotton, 60% Polyester and 5% Spandex. Lightweight, soft, comfortable fabric.
This solid color shirt pairs easily with jeans and booties for an easy, cute fall look.
The jeans are less than $20 from Walmart.
Here are a couple of the other twist-front tops I've posted.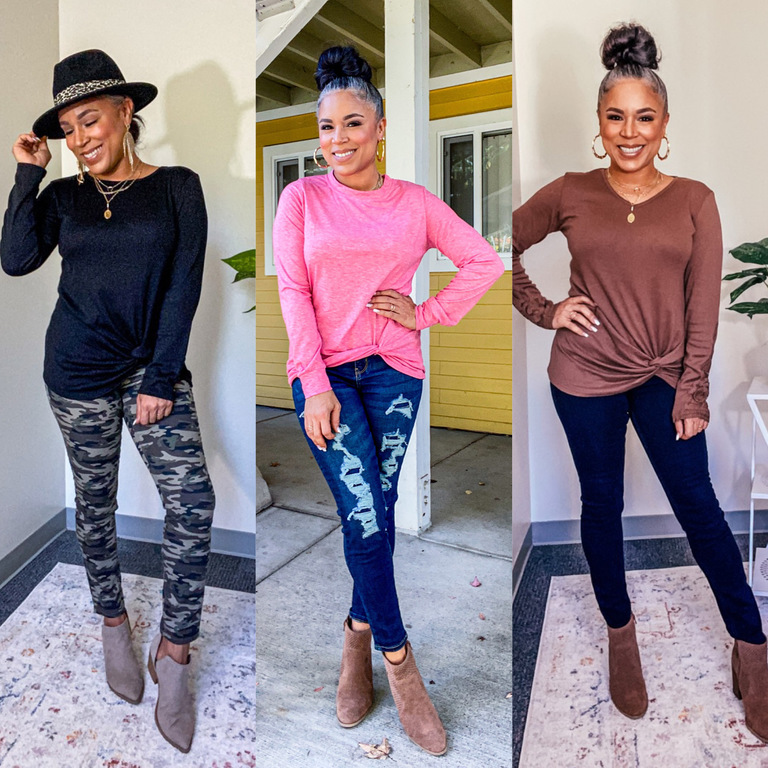 Chat soon,
HLJ
xoxo