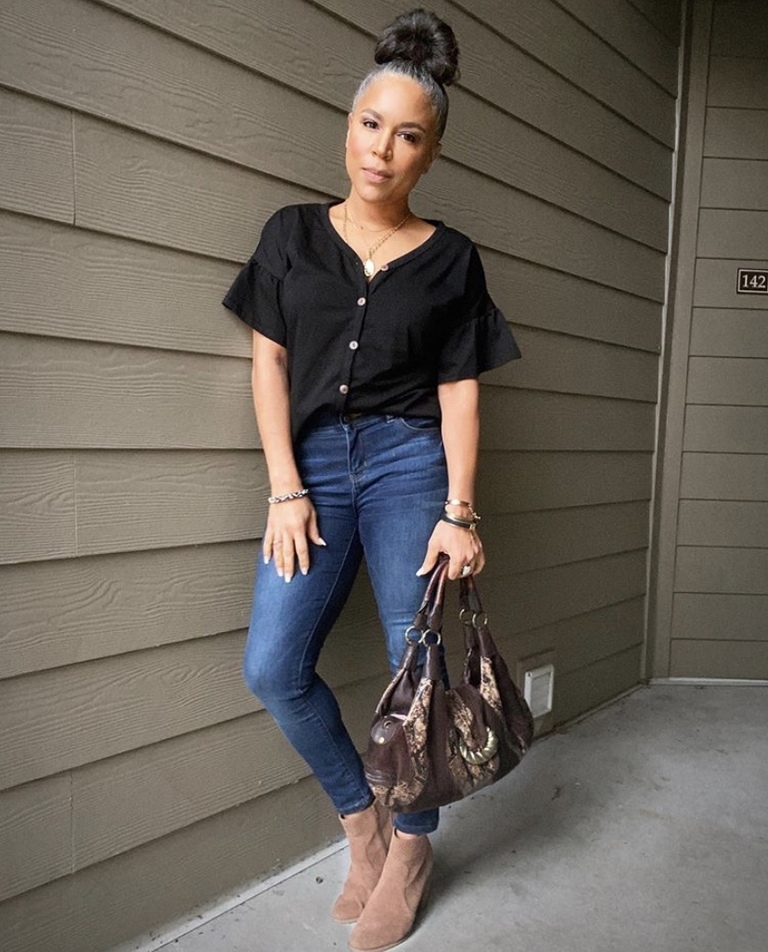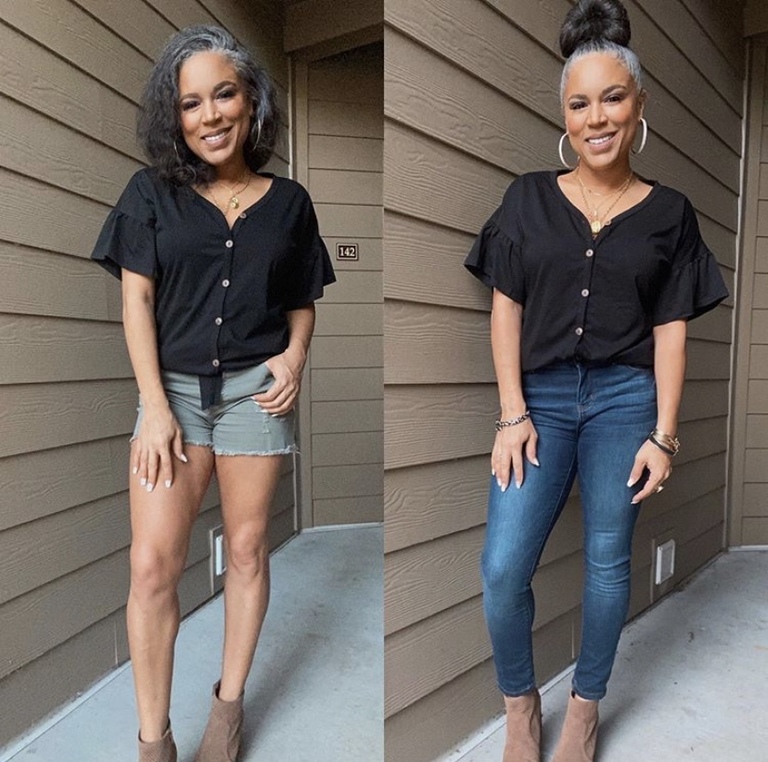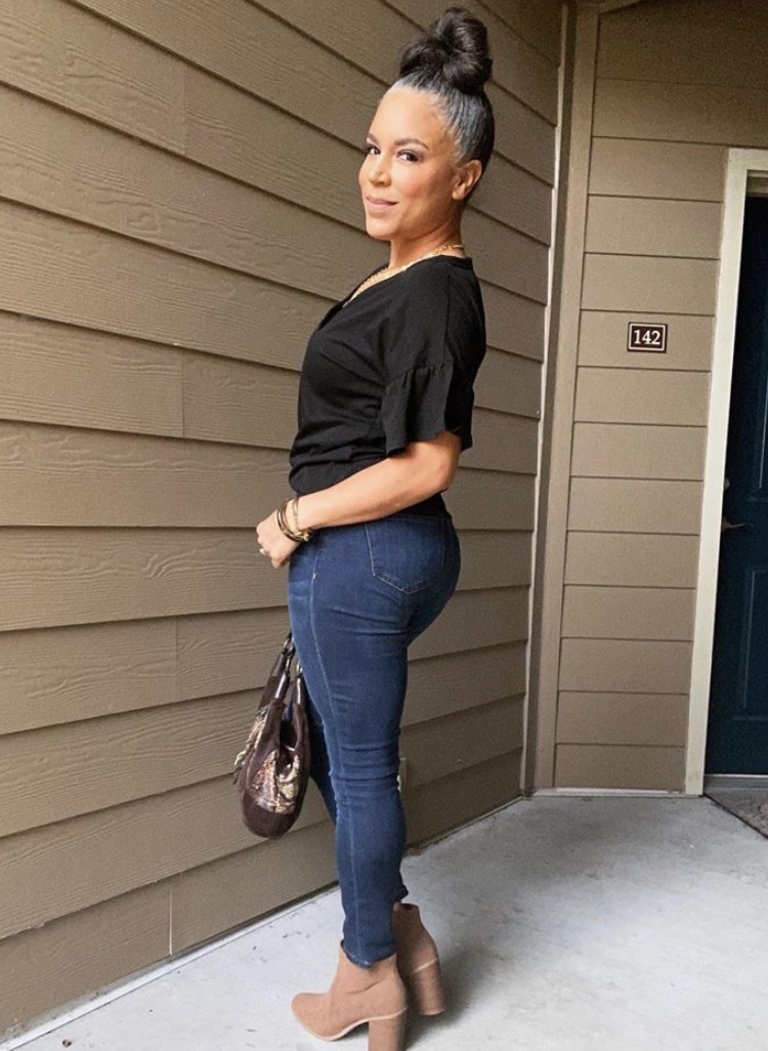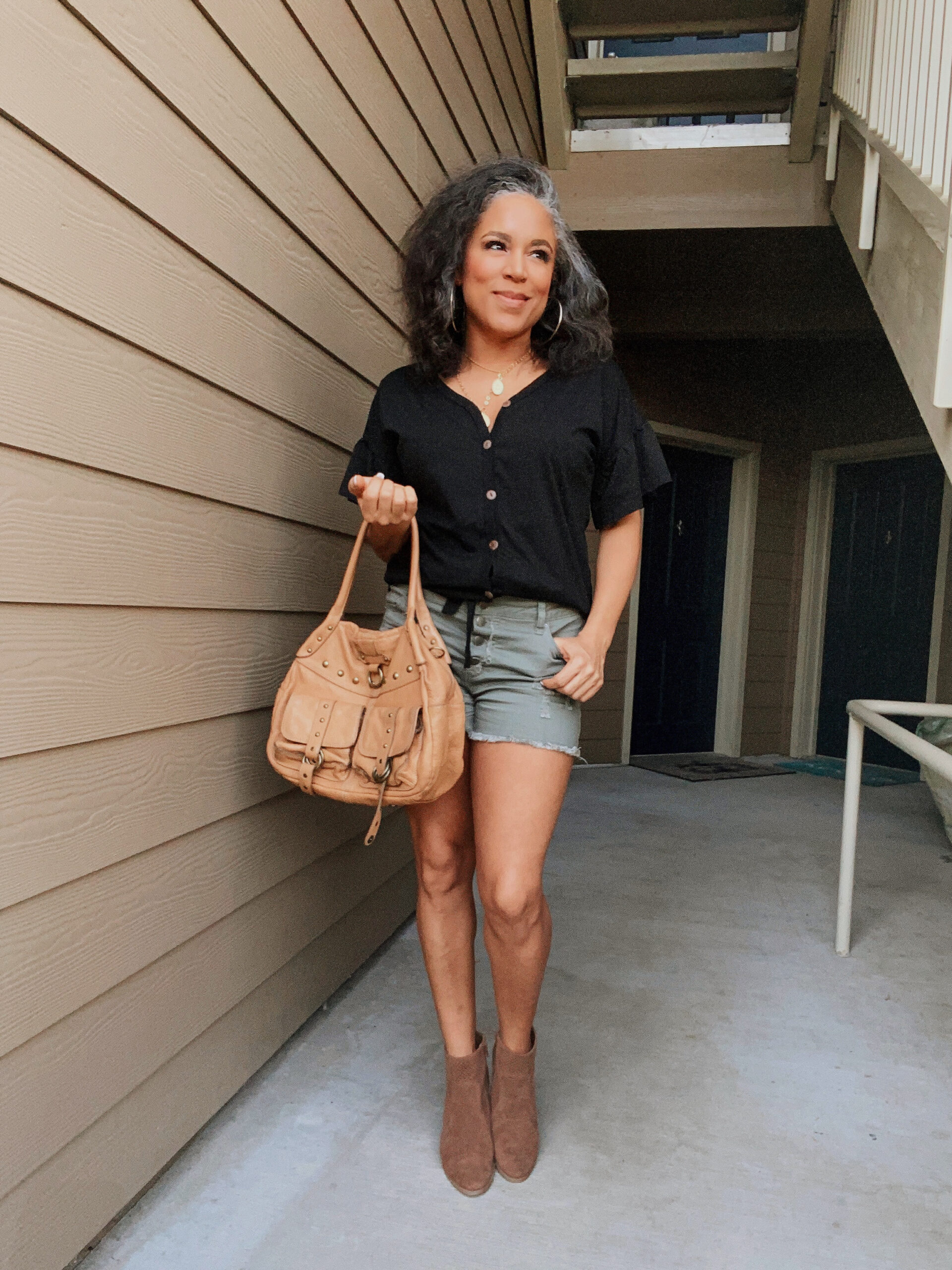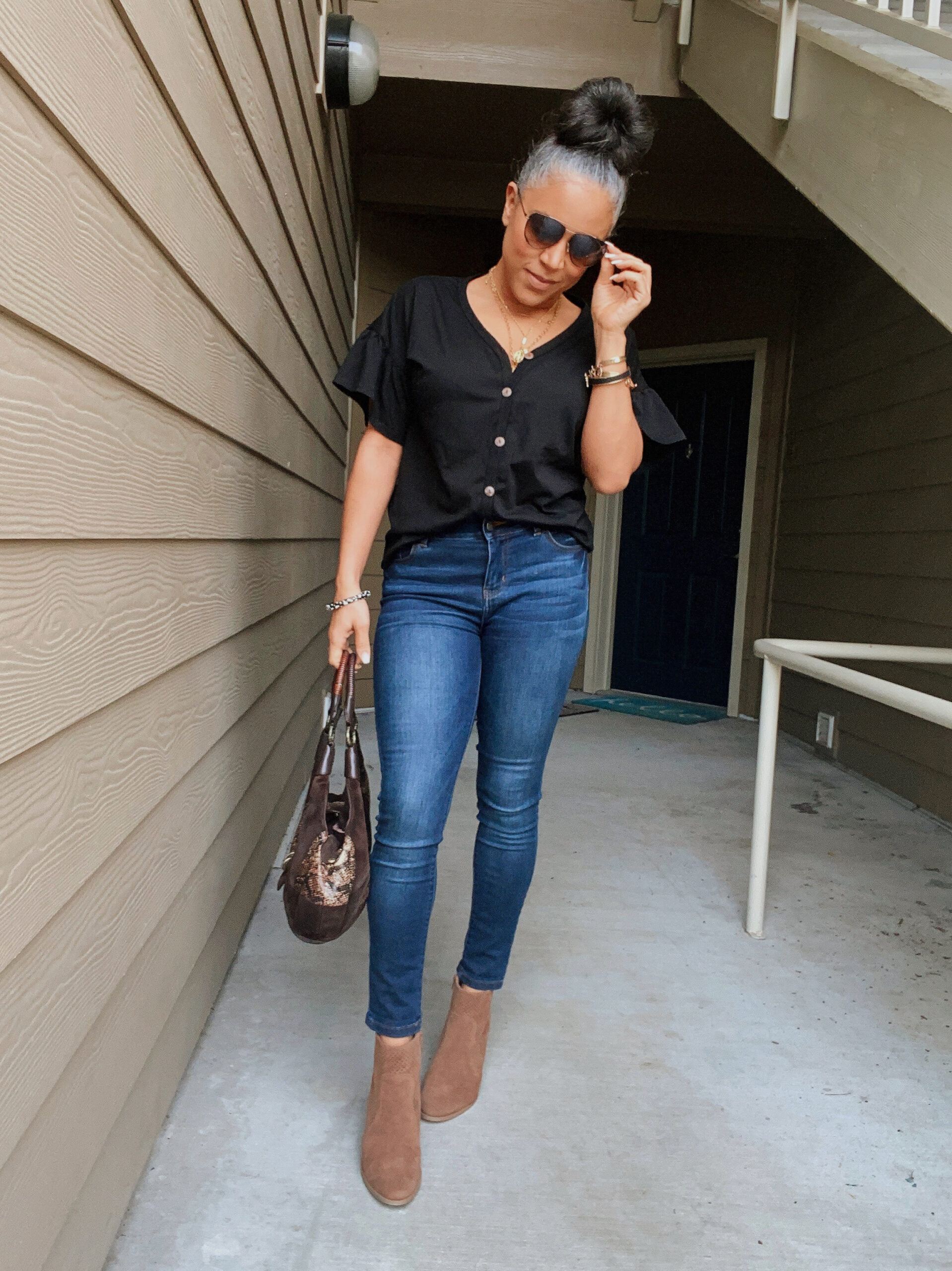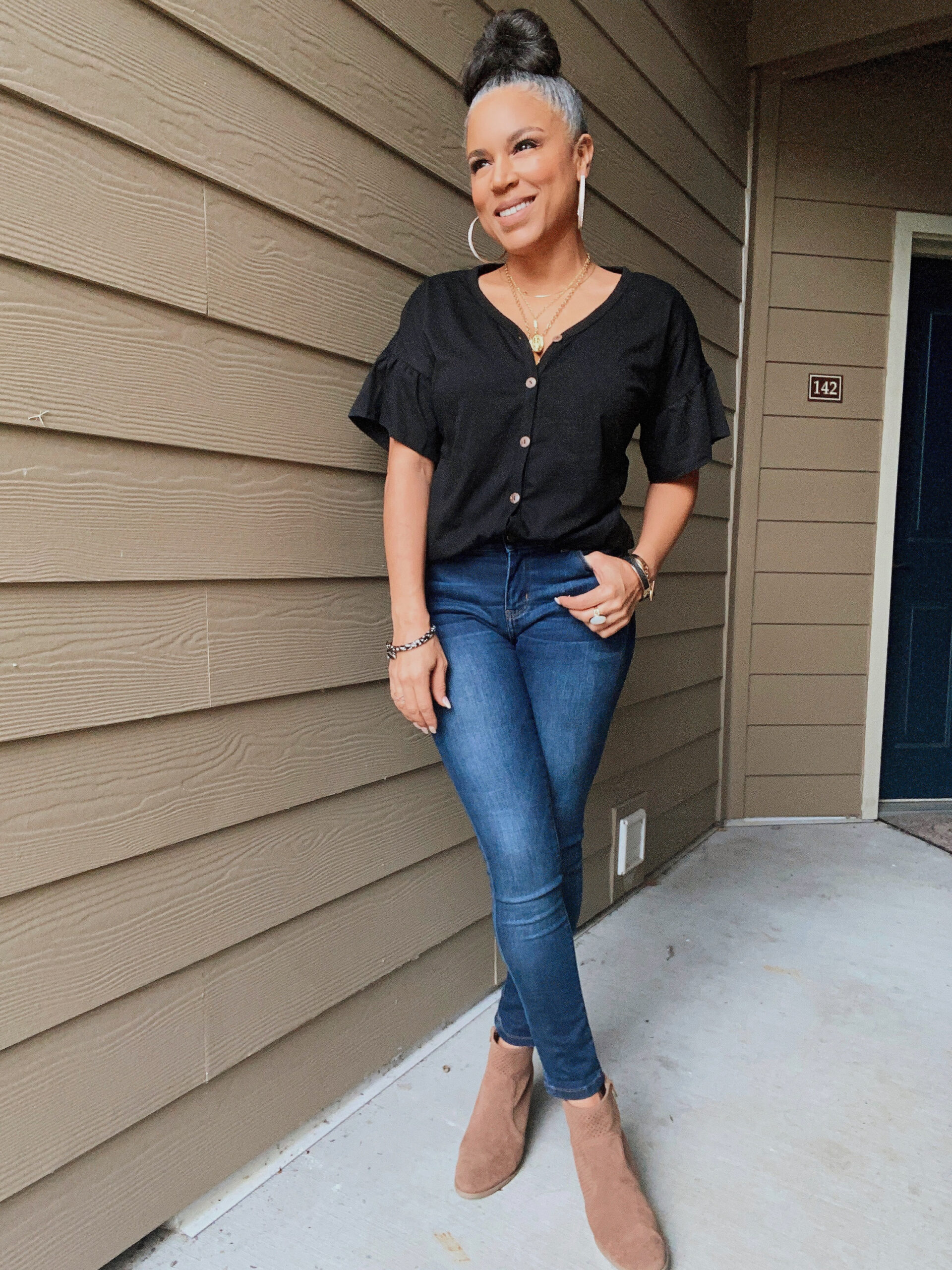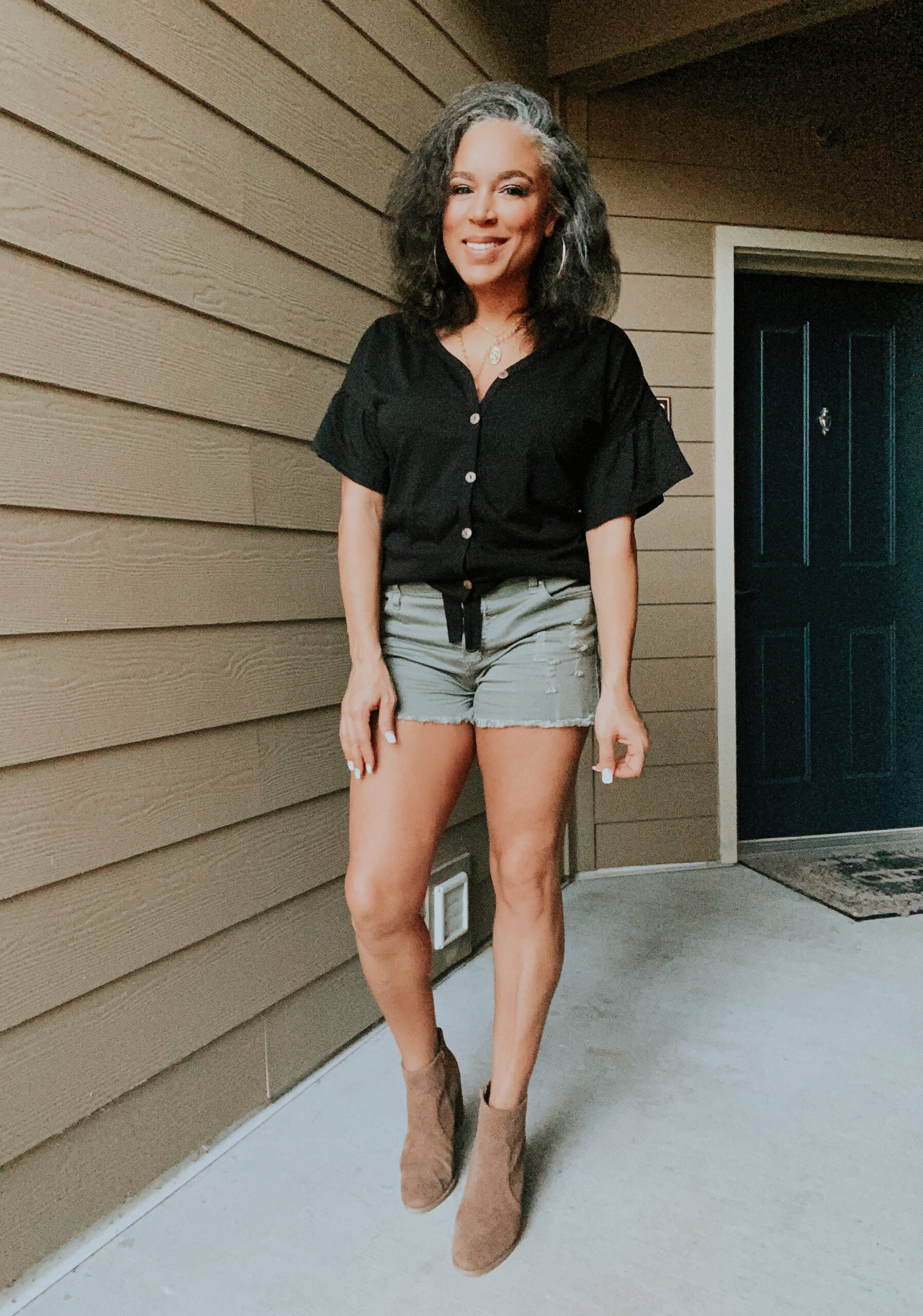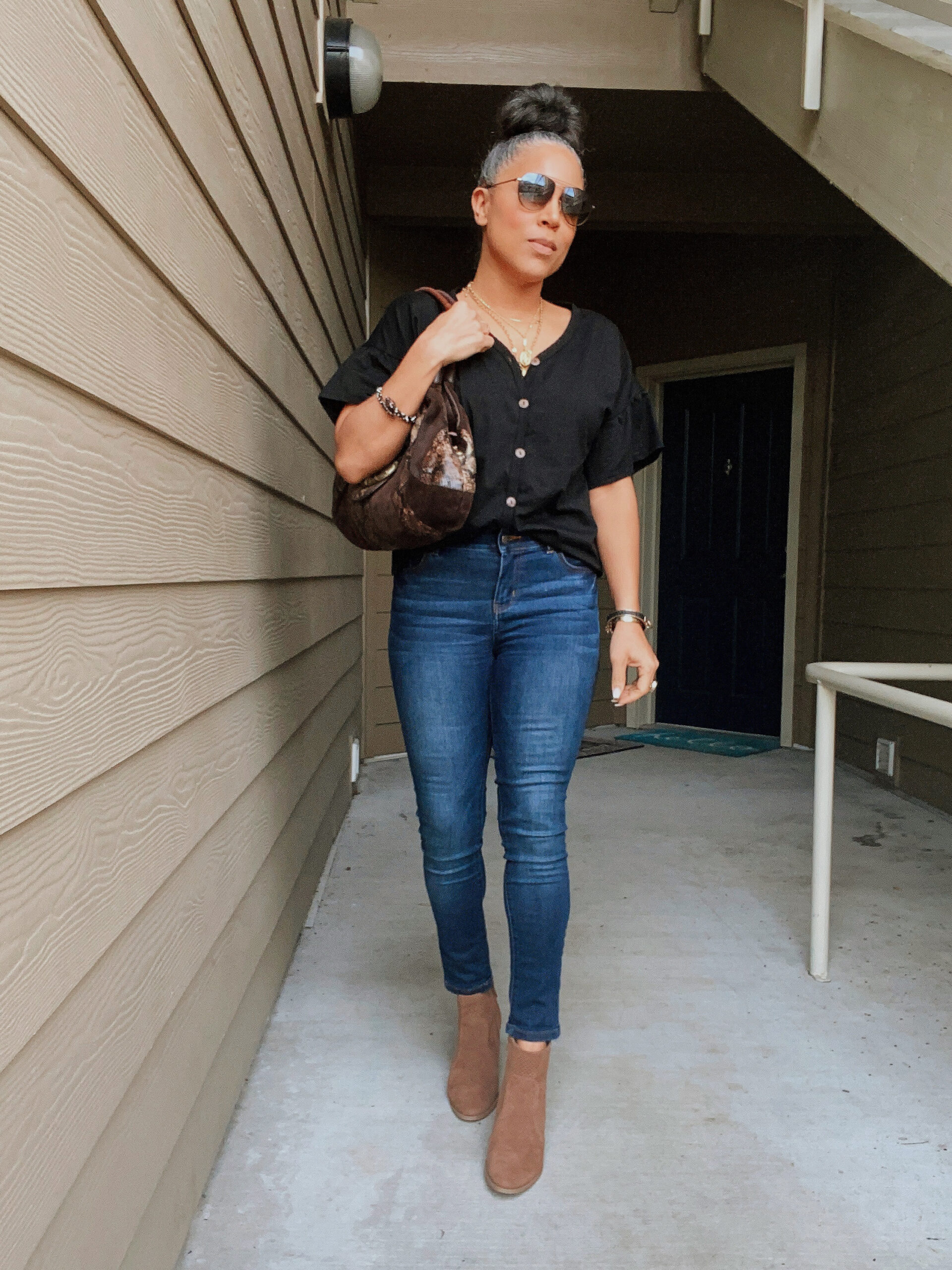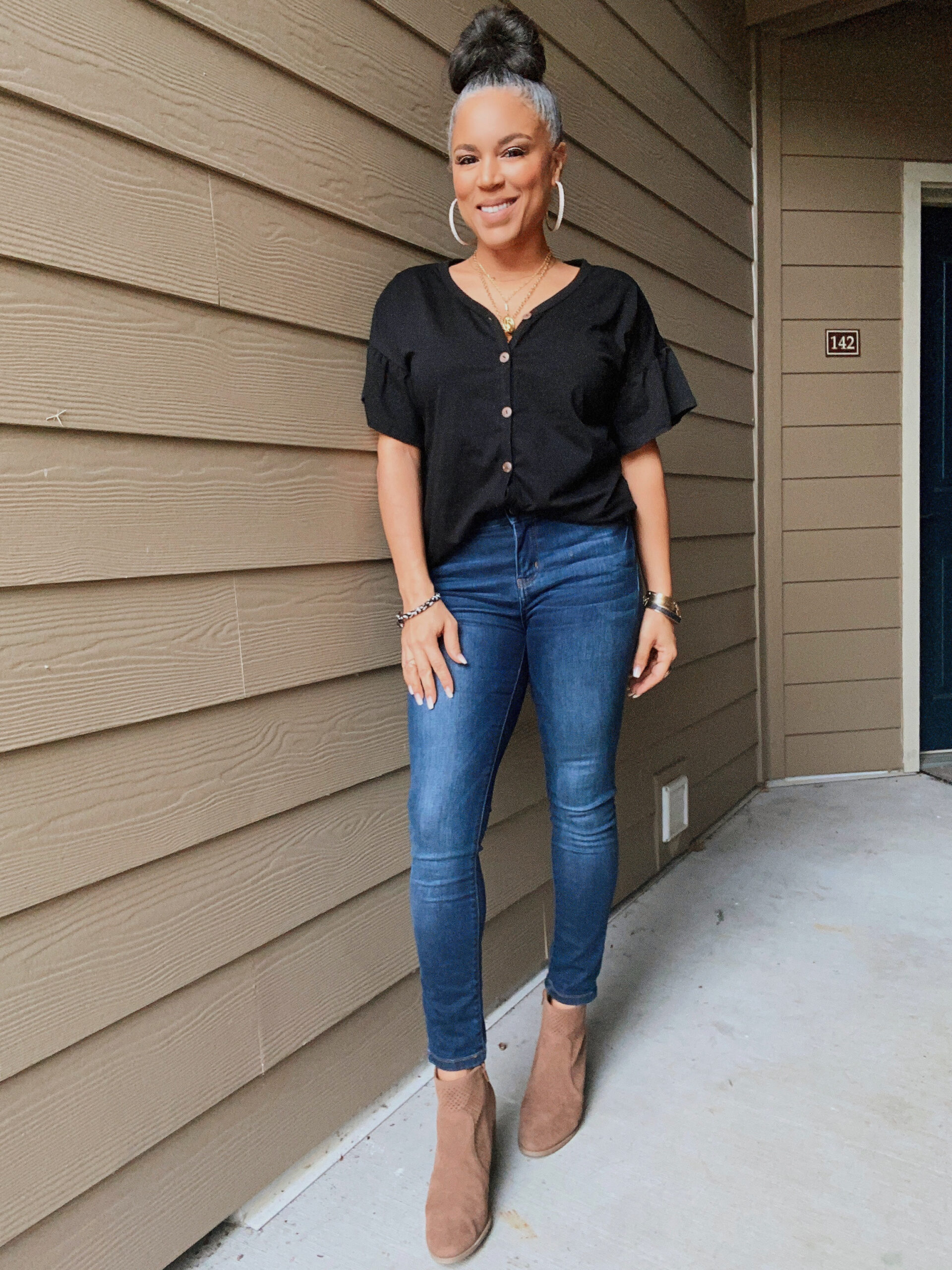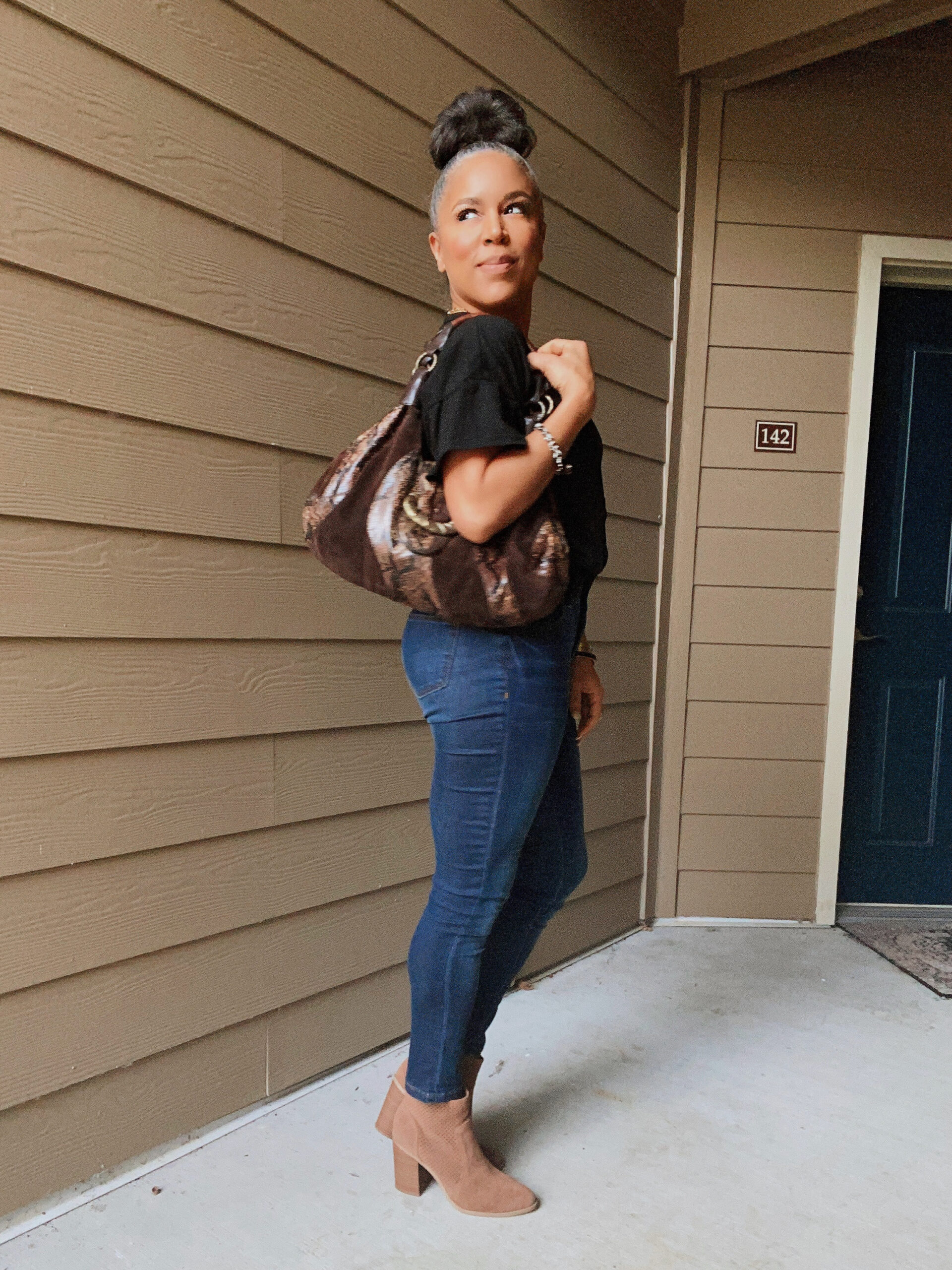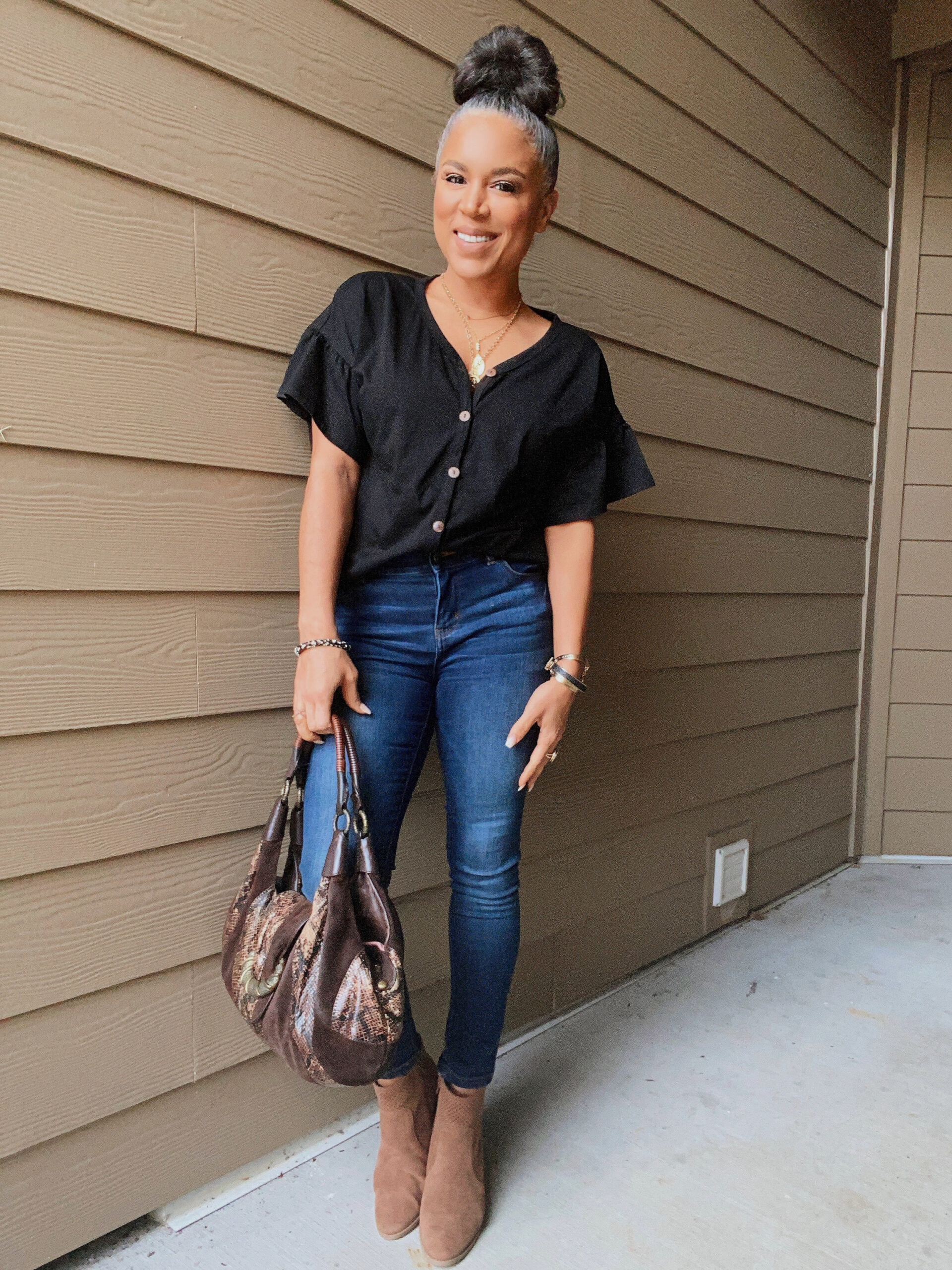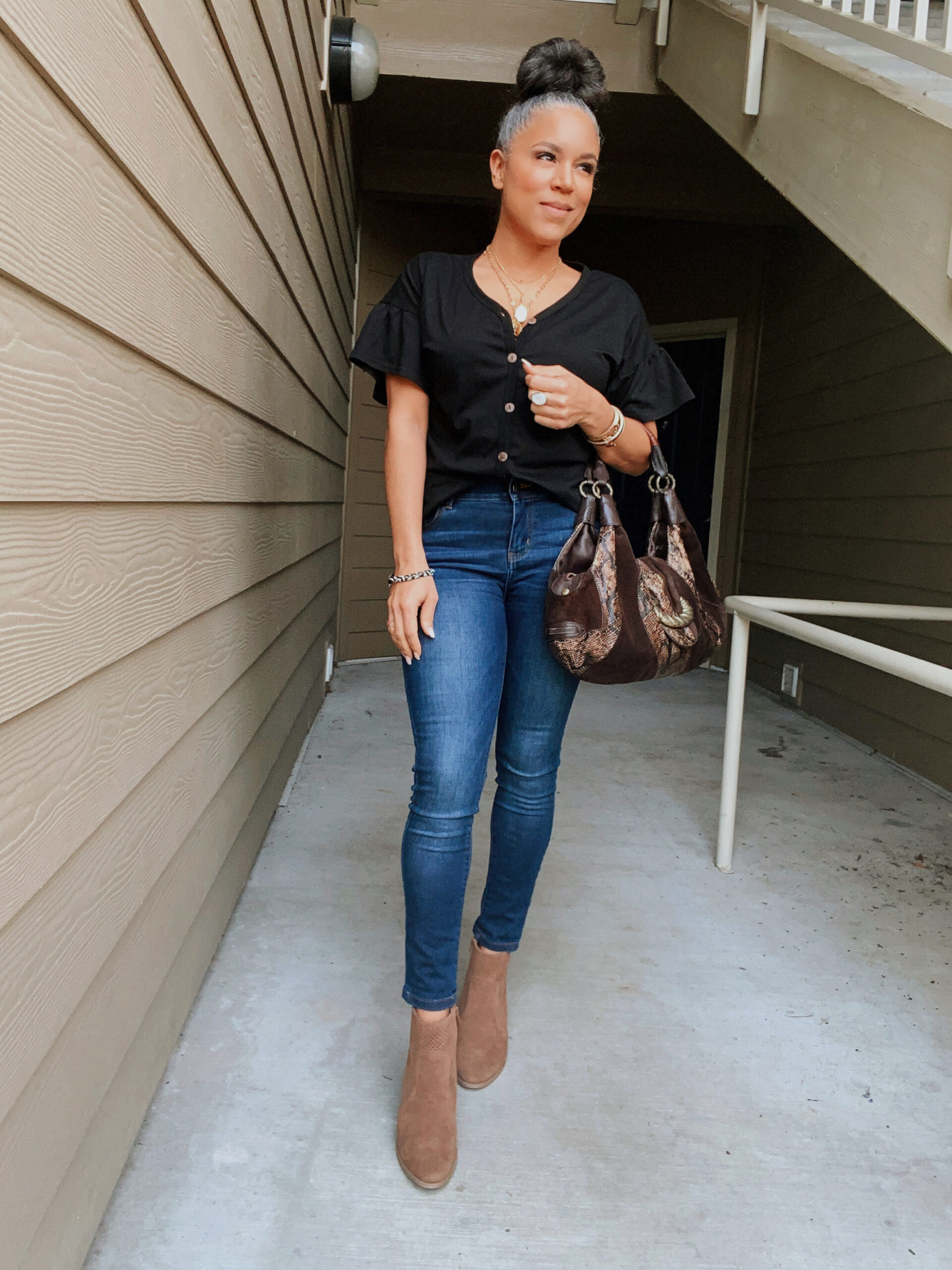 Greetings and Happy Tuesday! (except it's Wednesday.  ooops)
Took a few much-needed days off from posting, just to tend to some of my own needs. As always, I hope you and your family are well.
This black button-down top from Amazon is one of those tops I didn't think I would be that excited about reviewing, but ended up loving it.  I have it in white too.  It's a great basic, versatile (can be worn tied or tucked), and gets lots of compliments! Cute with shorts or jeans. I'm wearing a sz small.
Things are ramping up with my program at the University of Oregon
I have paperwork, and so many emails coming already, I'm bracing myself for the emails once the semester starts! No complaints, just trying to prepare myself.  There are also webinars to attend already, mandatory thank you letters to write (for my fellowships), and many new opportunities (through the English Dept. at U of O)  for professional and academic growth to apply for. I've registered for my classes and am waiting to find out about housing through the University. More updates to come.
In addition to that, I decided to start running again.
Even though I have been exercising regularly, starting a serious running program takes some adjusting.  If you're new here, I was a competitive triathlete and runner throughout my late twenties and thirties, often finishing in the top 3 in my age group.  I was a very serious and dedicated athlete. Although I quit 6 or 7 years ago, I have recently been toying with the idea of starting back up again.
I get lots of questions about what I do to stay in shape, and admittedly, I am not great at keeping you updated on that regularly.  So, I'm going to make more of an effort to give you more details on my exercise routine. I am using the Nike Run app (Coach feature–they design a workout plan for you) and the NTC app.  This is NOT AN AD. Just sharing what I'm doing.  I've recommended these apps before in my Instagram stories.  I've been tracking my miles for years in the Nike Run app. Right now, for example, it says I've had 753 runs and 1816 miles. I've actually done more than that, because I haven't tracked every run with the app.
My Workout Schedule Last Week
Monday 7/27– 2 mile walk + 10 minutes of strength-training exercises and squats
Tuesday 7/28– rest
Wednesday 7/29– 3.75 mile run (slow) + 10 Min. HIT: Legs & Core
Thursday 7/30– 2.50 mile run (tempo)
Friday 7/31– 30 minute Core workout (very challenging workout)
Saturday 8/1– 7.50 mile run (slow)
Sunday 8/2– 3.25 mile run (slow)
I would love to hear from you! Drop me a comment, even if it's just to say hi. 🙂
TTYS,
HLJ