Pink Blush Cardigan and White tank Outfit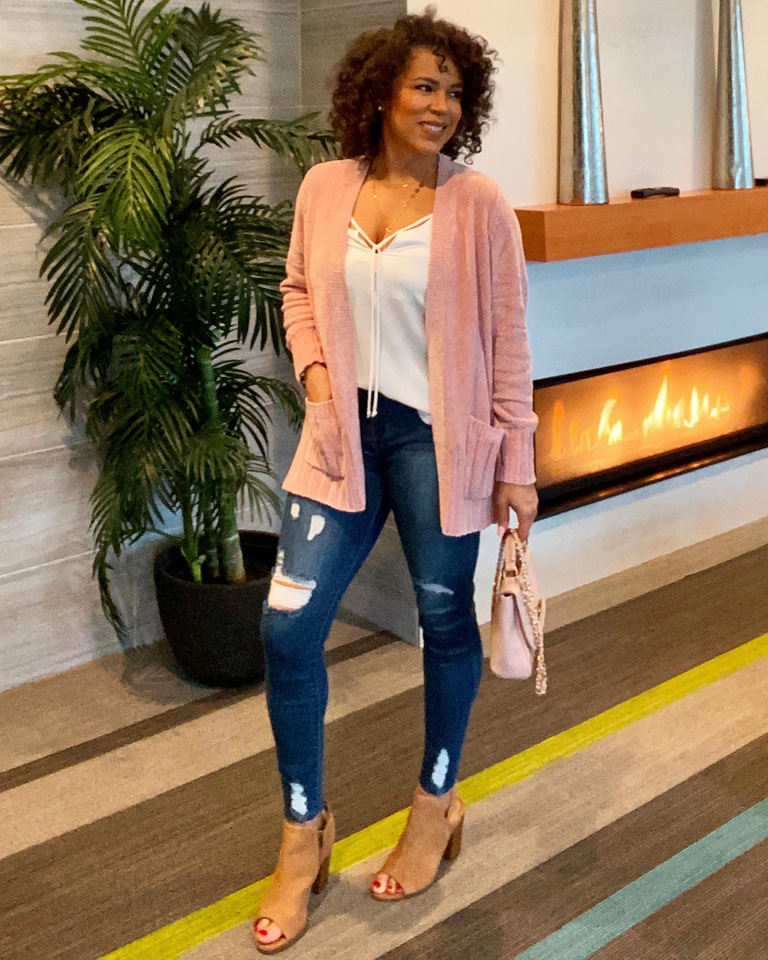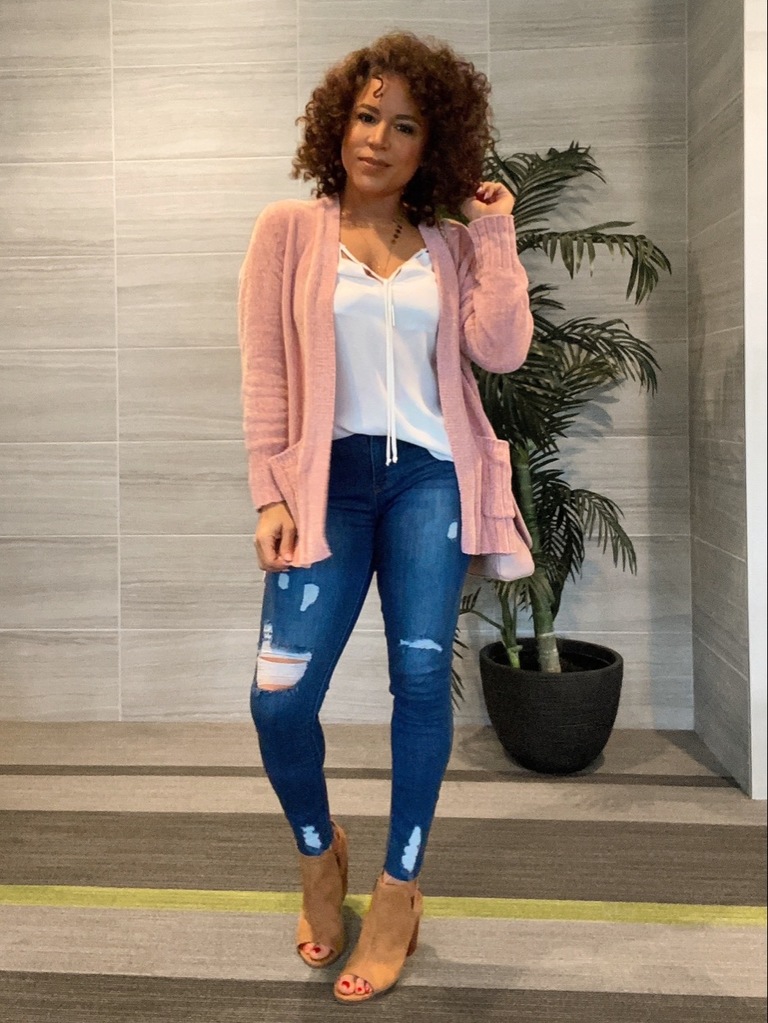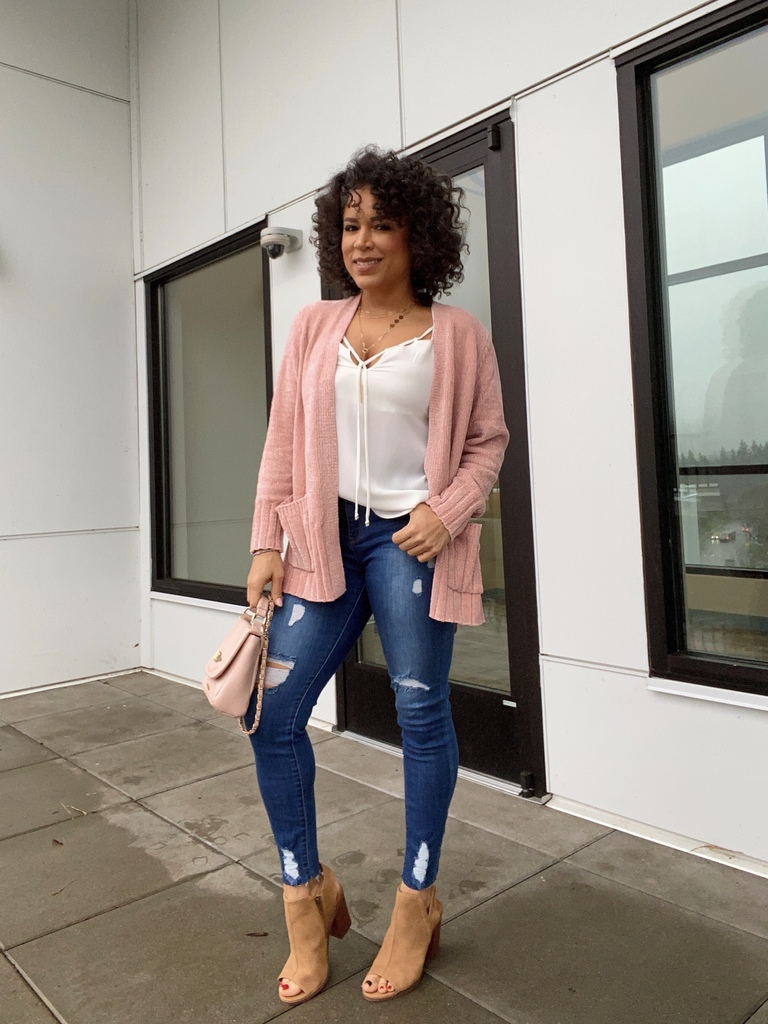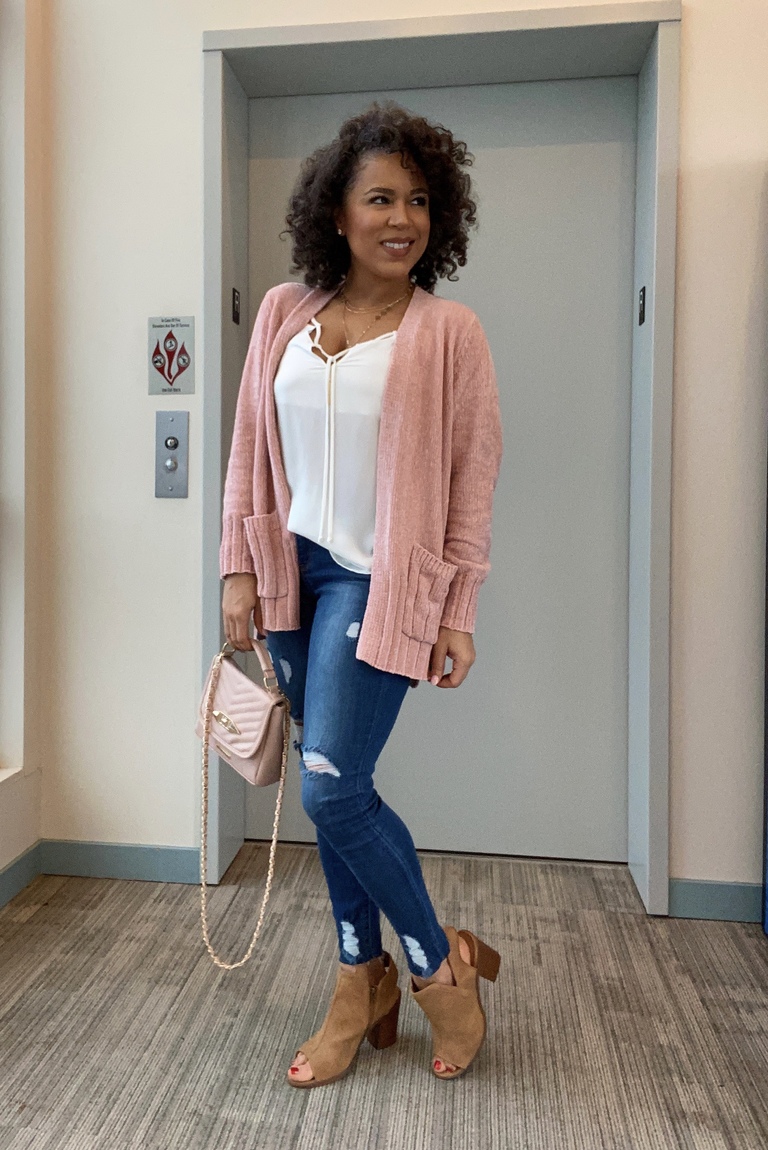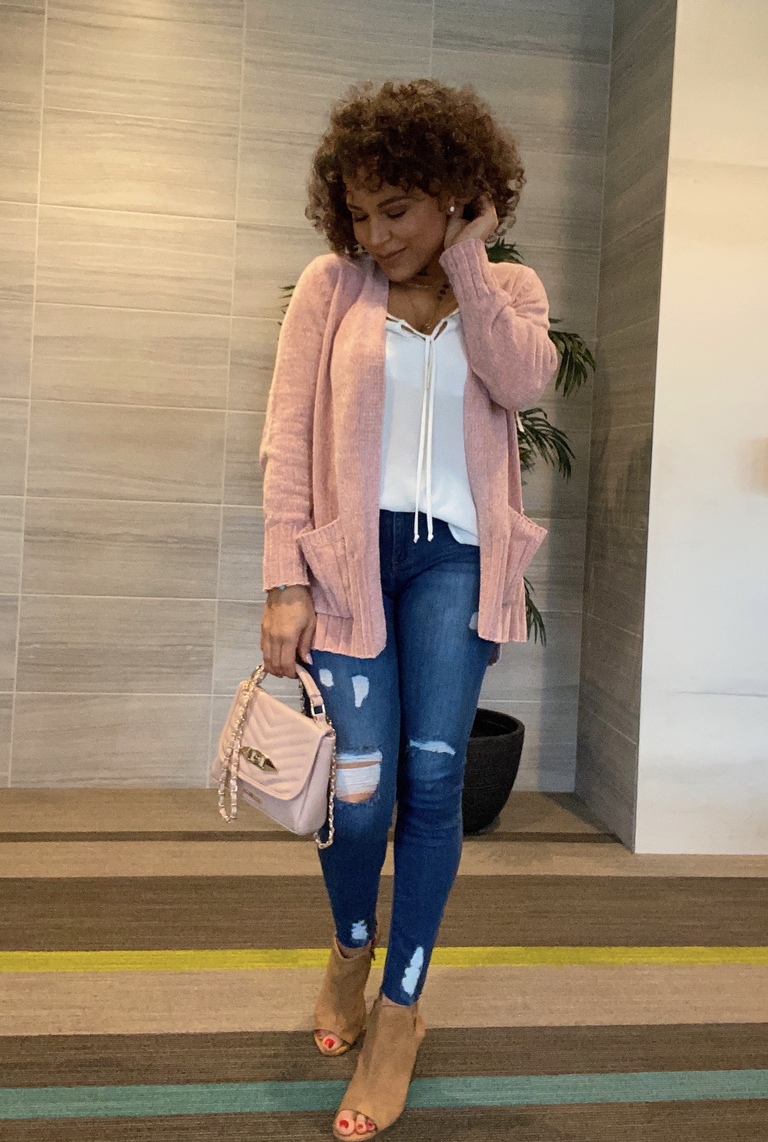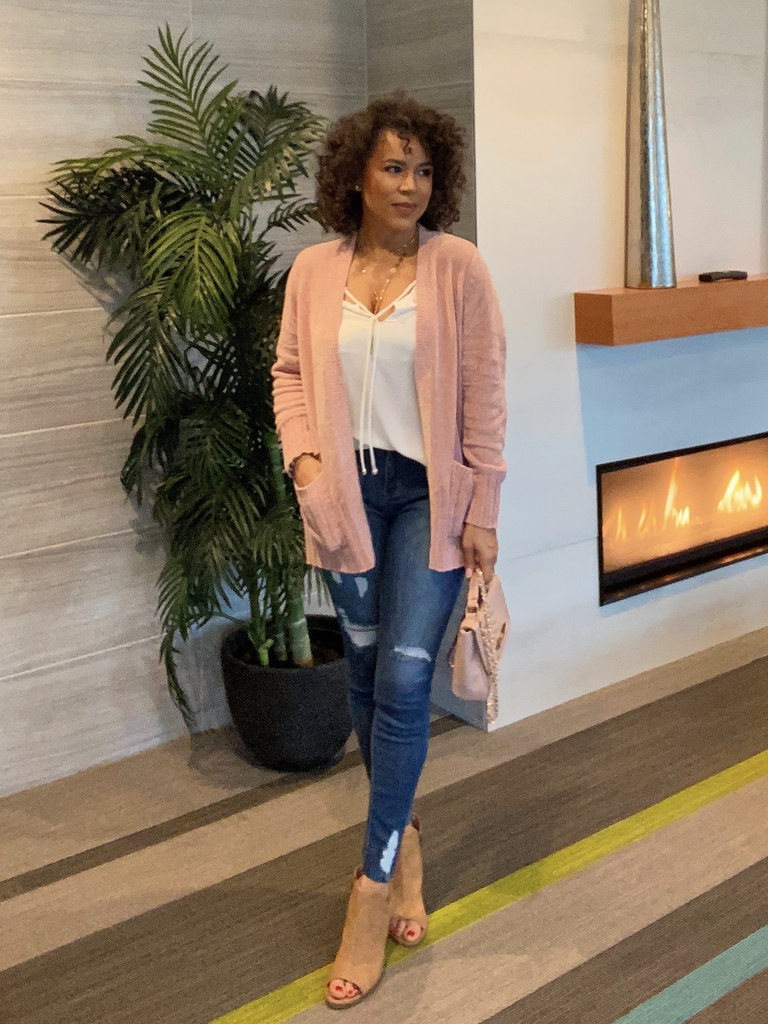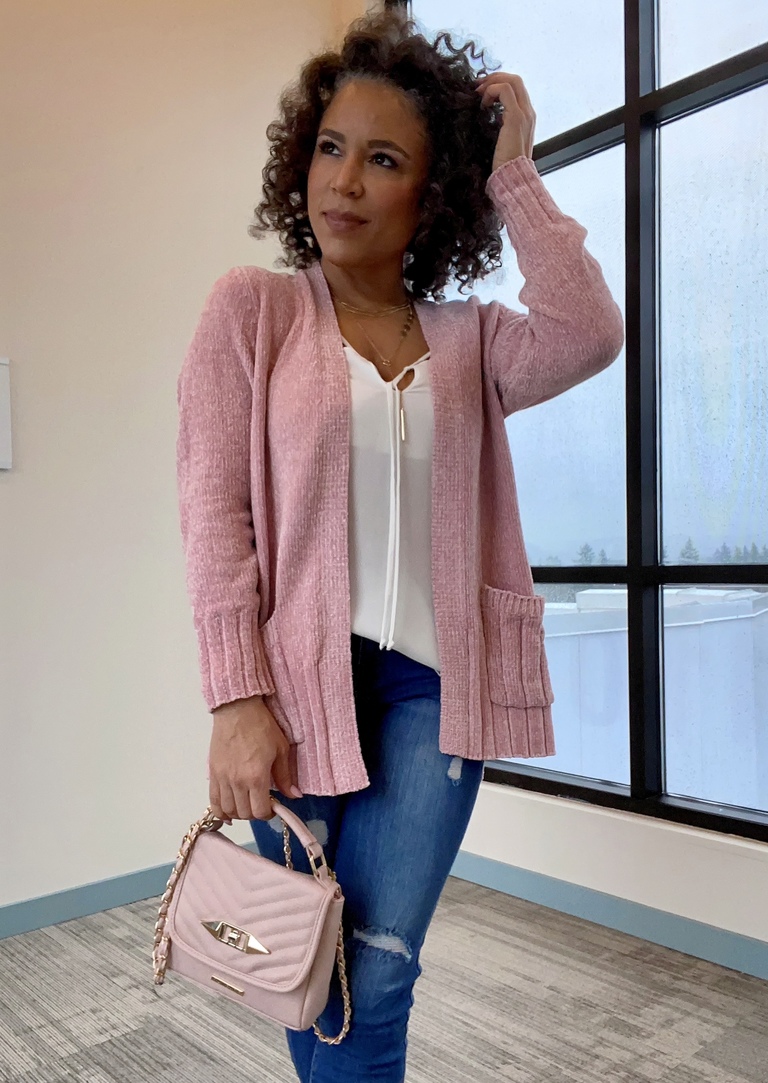 Hey Everyone! None of the exact items in this blush pink cardigan and white tank outfit are available in all sizes, but I have linked what I could at the bottom of this post.  This look can easily be re-created with any color cardi.
How are you all holding up during this pandemic?
This is the first week I've started to feel a little more stressed out since the stay-at-home orders have been in effect.  Michael just got furloughed, so that changes things in a variety of ways that I won't get into here. With that being said, you guys should know me well enough by now to know that I don't like to complain, and choose to focus on the positive.
I just came across an instagram post with a caption that read "we have one full month at home with our loved ones and our hopes and dreams. Let's water them now, so that we can watch them bloom!" Reading it immediately changed my attitude (after waking up on the crabby side today, haha). I am able to have time with my family that I otherwise wouldn't have, as well as the opportunity to focus on goals and projects that needed some nurturing. We will get through this, and I choose to do so with an attitude of gratitude.
The latest news with my PhD journey
Starting tonight and all day tomorrow, I have panel presentations and one-on-one Zoom meetings with students and faculty from the University of Oregon in lieu of what was supposed to be an in-person, on campus, two-day event for prospective graduate students. It feels awkward (for everyone, I'm sure), but I'm going to try to make the most of it.
I still haven't heard back from the one program I'm waiting for before I make a final decision.  I assume I must be on their waiting list. Considering I have to make a decision in 13 days, they aren't giving me much time, that's for sure.  My father, who also has his PhD, said to "go where the wind blows."
So far, the wind is definitely blowing towards Eugene, Oregon. 🙂
Stay safe and positive.
Wishing health and happiness for all of you,
Holly
xo