Mauve Blush Top with Flutter Sleeve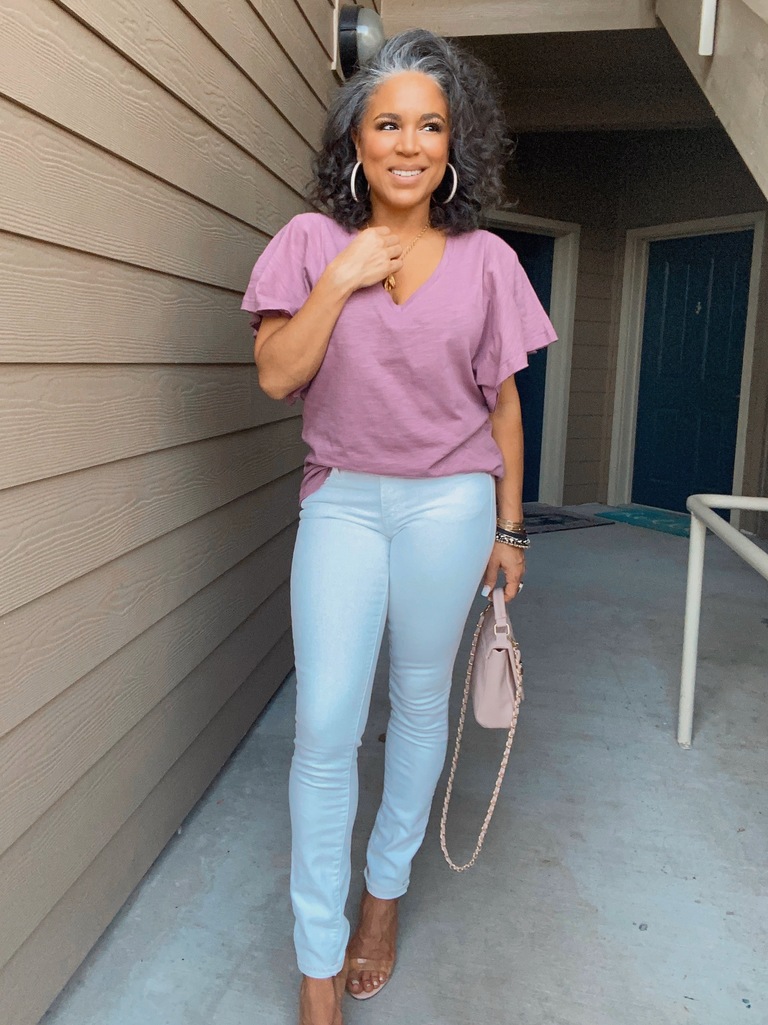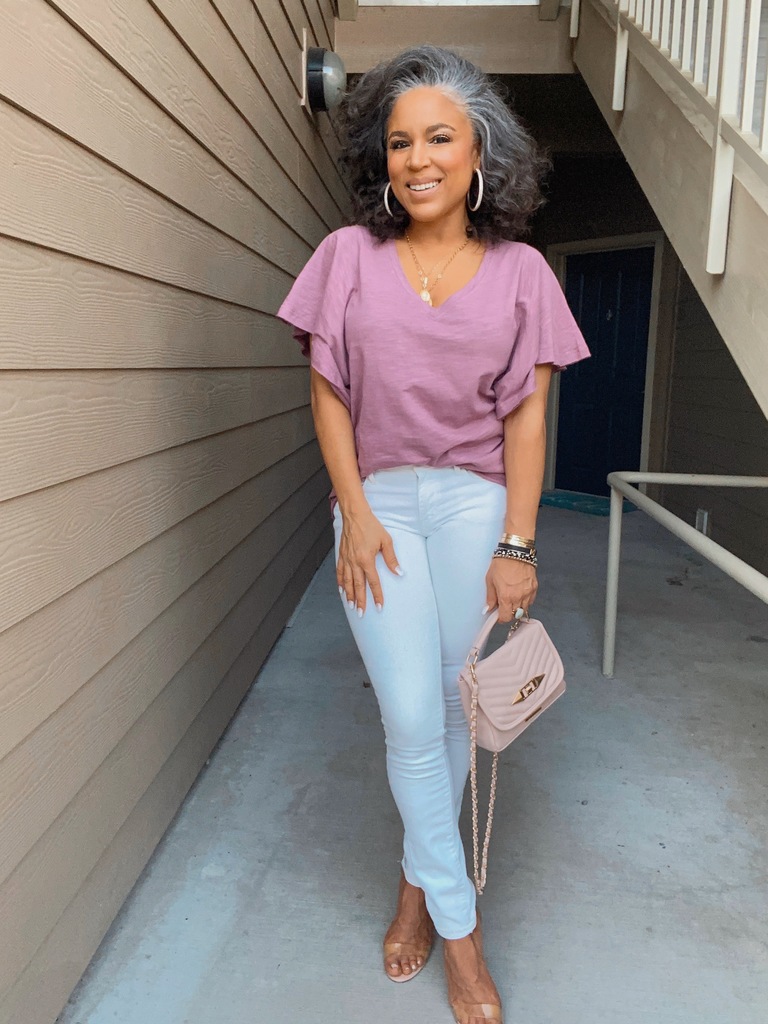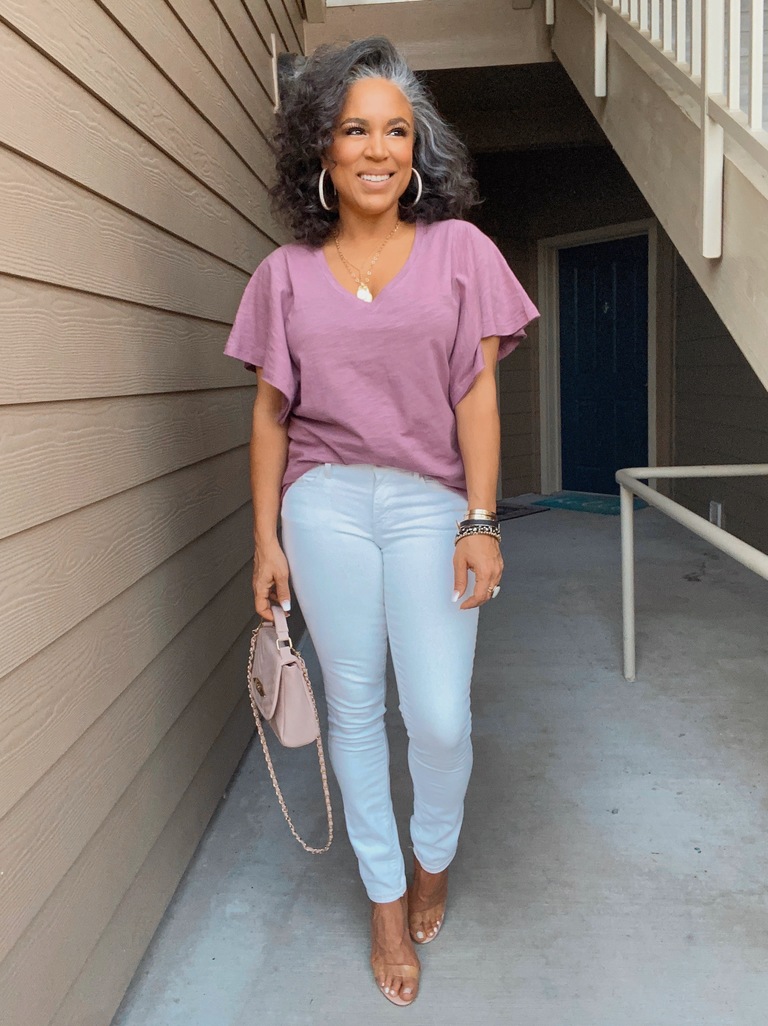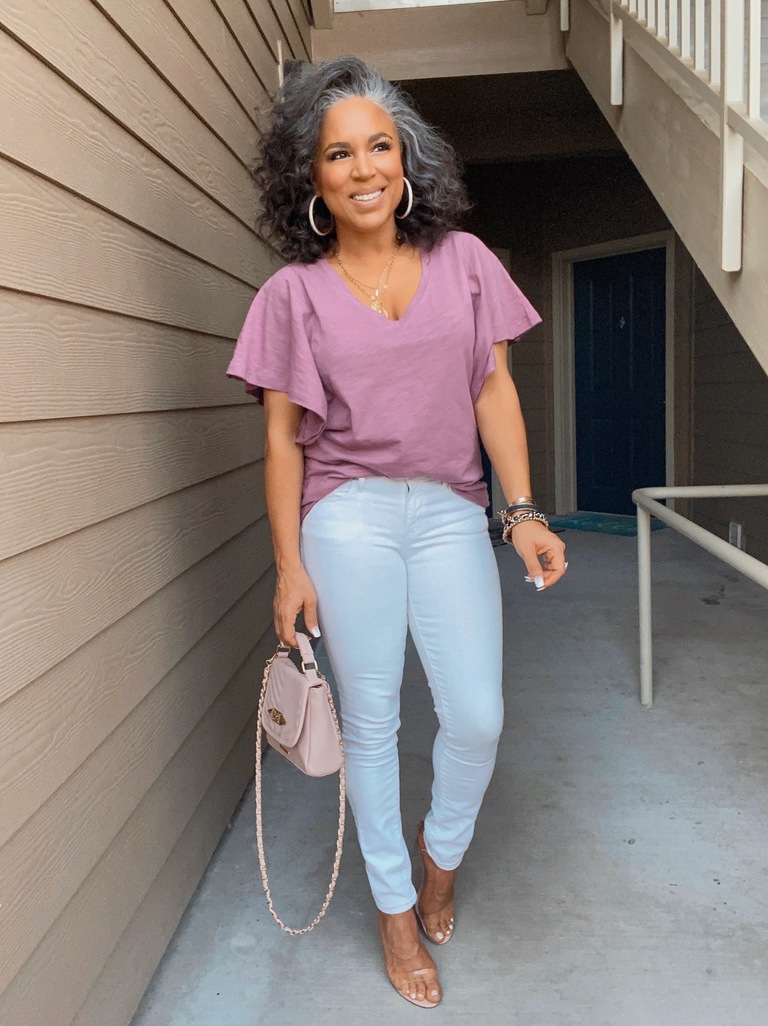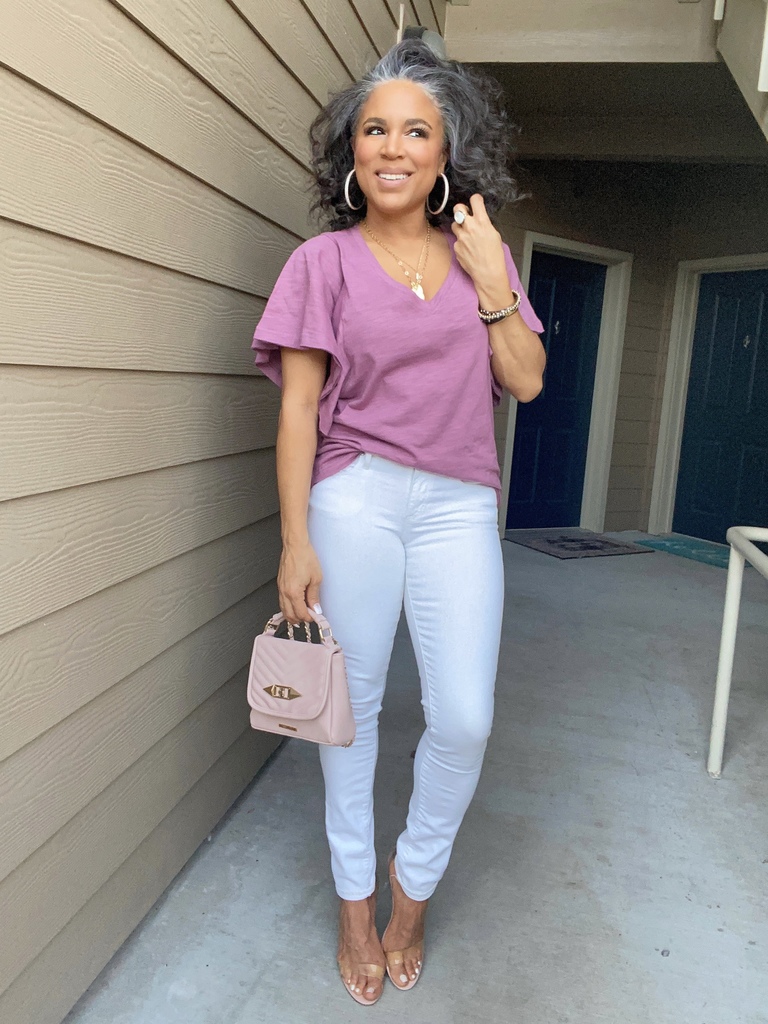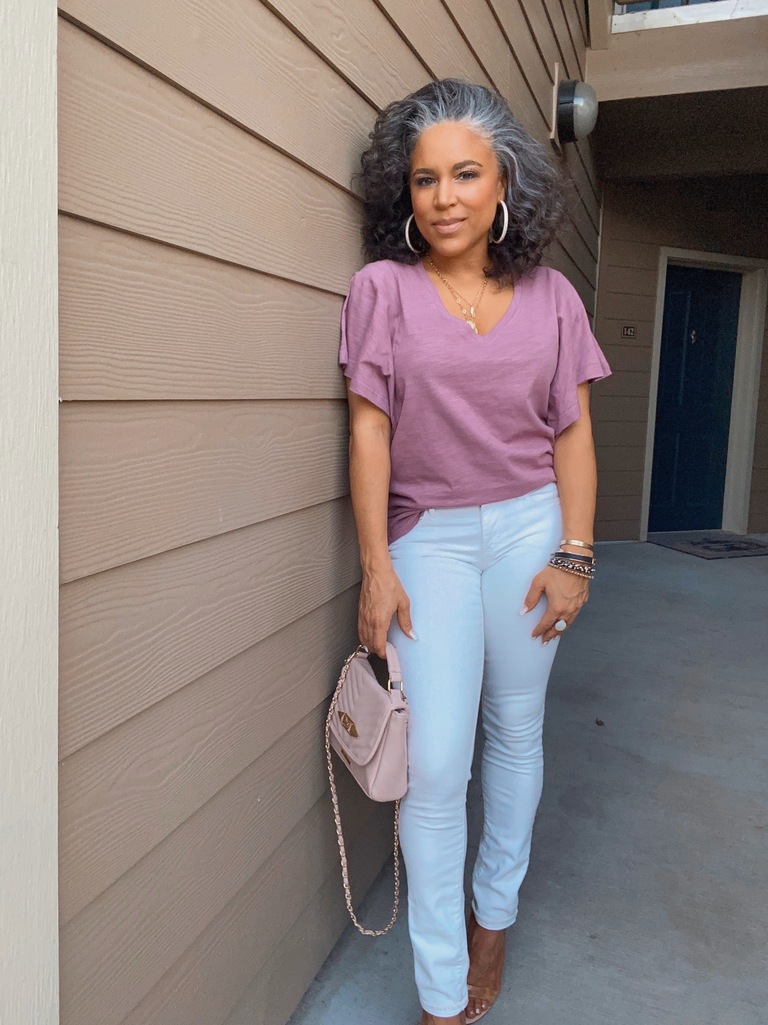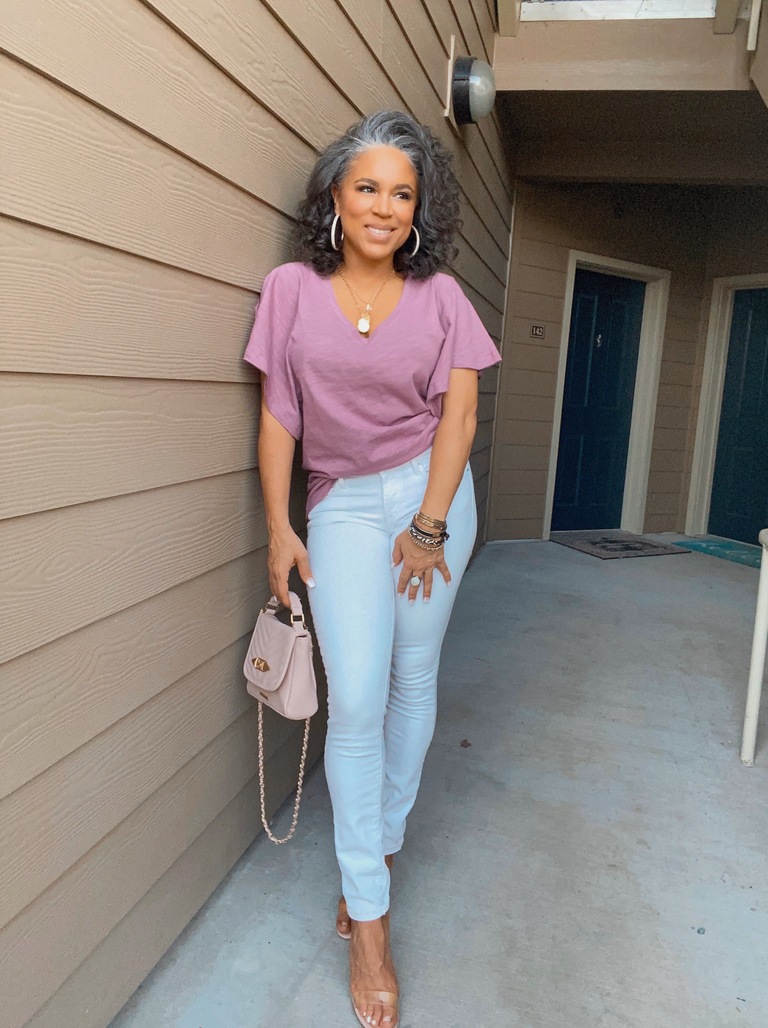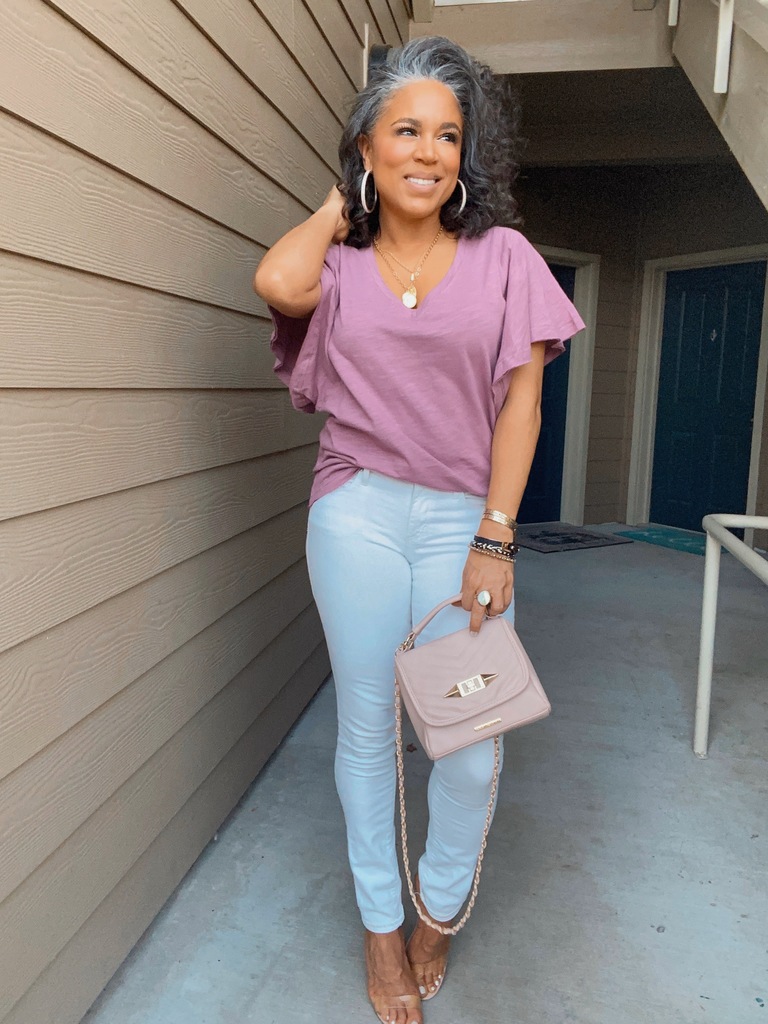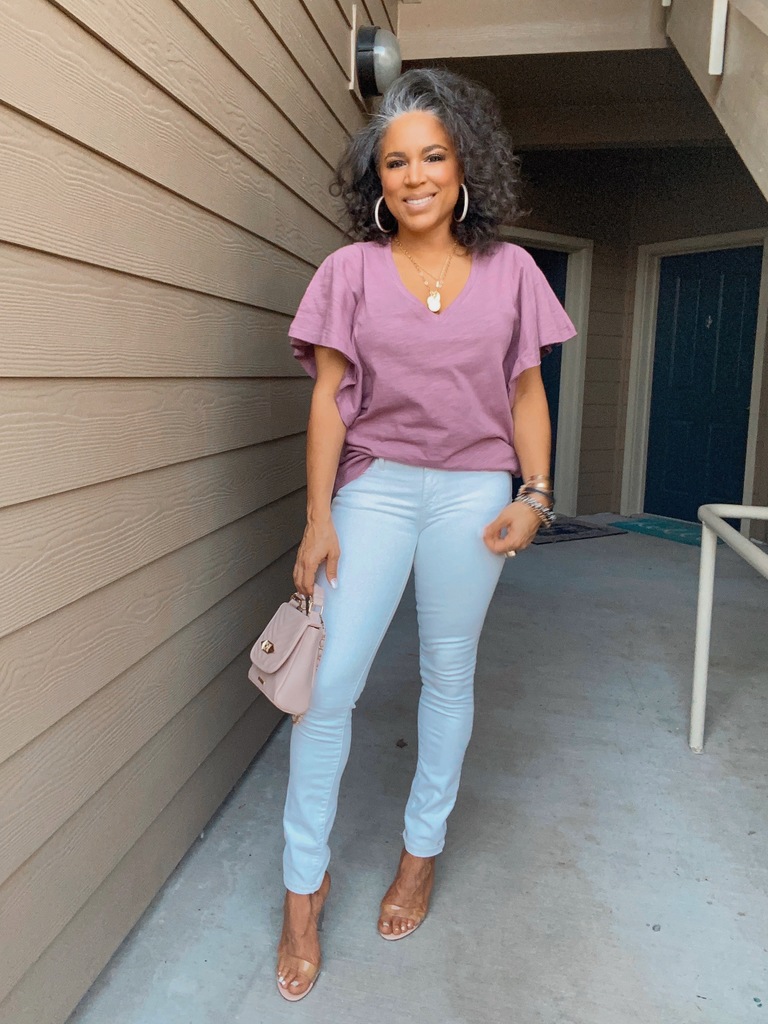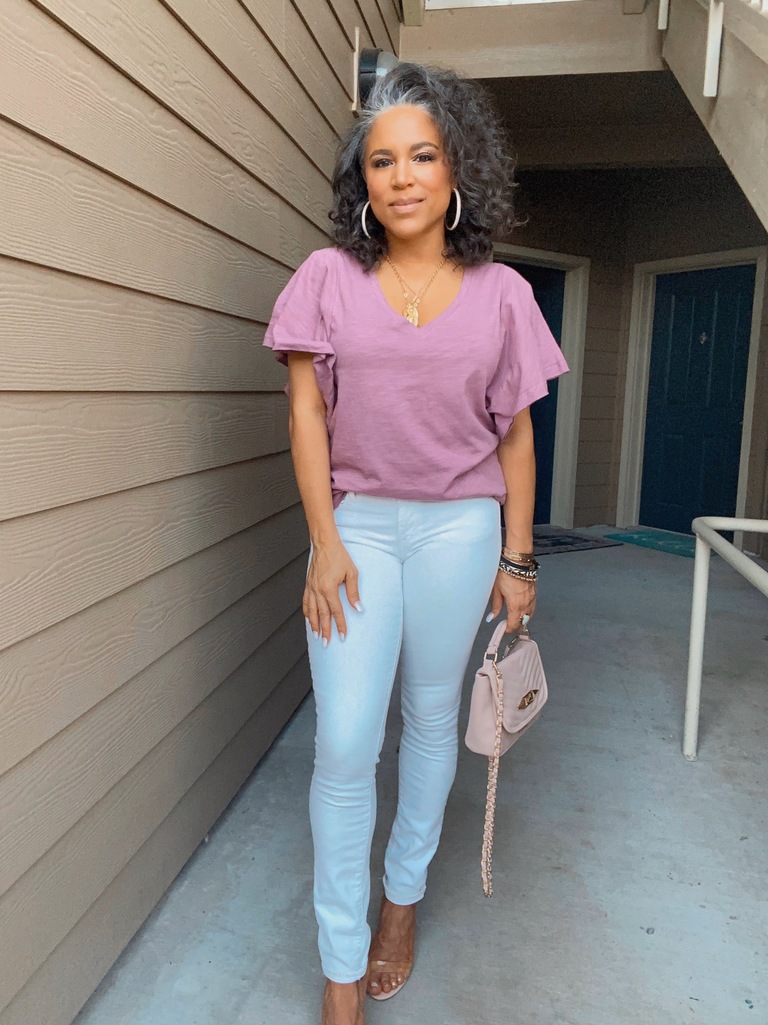 Thanks for all the love on this outfit on Instagram!
Hey Ya'll,
I was M.I.A. on social media last week because Instagram blocked me again. I didn't post anything to let you all know because I got too many messages last time asking "Why?"  As if I have the answer, lol. I really don't know why. They are accusing me of using an automated service, but I am not.  You can read more about it here, if you'd like.
So, essentially, I was forced to take a two week break from Instagram. This had its pros and cons.  I was crabby about it, because I don't think I did anything whatsoever to deserve it, but on the bright side, I was able to get a bunch of stuff done that I'd been putting off! Namely, my taxes. I also spent a lot of time working on my Poshmark boutique and sold a bunch of stuff, which was also good.
Mike and I decided to take an impromptu trip to the Oregon coast, which is where I am currently. Follow my stories on IG to see all of the beautiful nature attractions.
I will catch you up on more later (but soon). Hope you're having a good week!
xoxo
Holly