ETHICAL SHOPPING: MERCADO GLOBAL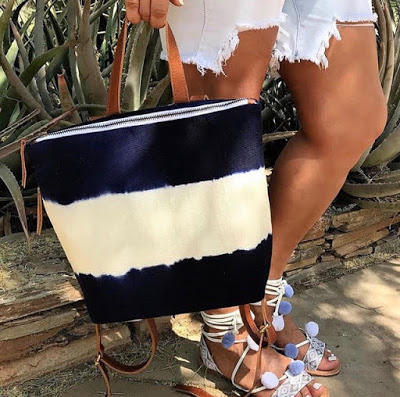 Earlier in the year, I had the privilege of connecting with Mercado Global at the NY Now Tradeshow in New York City. Of all the handbags exhibited at this enormous event, I was most attracted to the Mercado Global designs. Furthermore, I was extremely moved and inspired to learn that their company supports an extremely important cause. Mercado Global empowers indigenous women to overcome poverty and become agents of change in their communities, by working with more than 400 artisans across Guatemala. Purchasing Mercado Global handbags helps create economic opportunities for rural indigenous peoples. They're modern, boho-chic, and extremely well-made. They are the perfect accent piece to compliment the stylish, contemporary woman, and I personally LOVE them! ?


I absolutely love my mini-backpack and clutch. They are sold out of these exact items, but I have linked similar ones. 
"If we could change ourselves, the tendencies in the world would also change. As a man changes his own nature, so does the attitude of the world change towards him. … We need not wait to see what others do." -Gandhi


Interested in donating?  Want to be a Mercado Global Ambassador? They are looking for passionate people to help them empower Guatemalan women and shift the fashion industry towards more sustainable business practices. Together, we can break the cycle of poverty in some of the world's most talented, but disadvantaged communities. Learn more. . . 
Thank you Mercado Global! xoxo