Black Long-Sleeve Basic Tee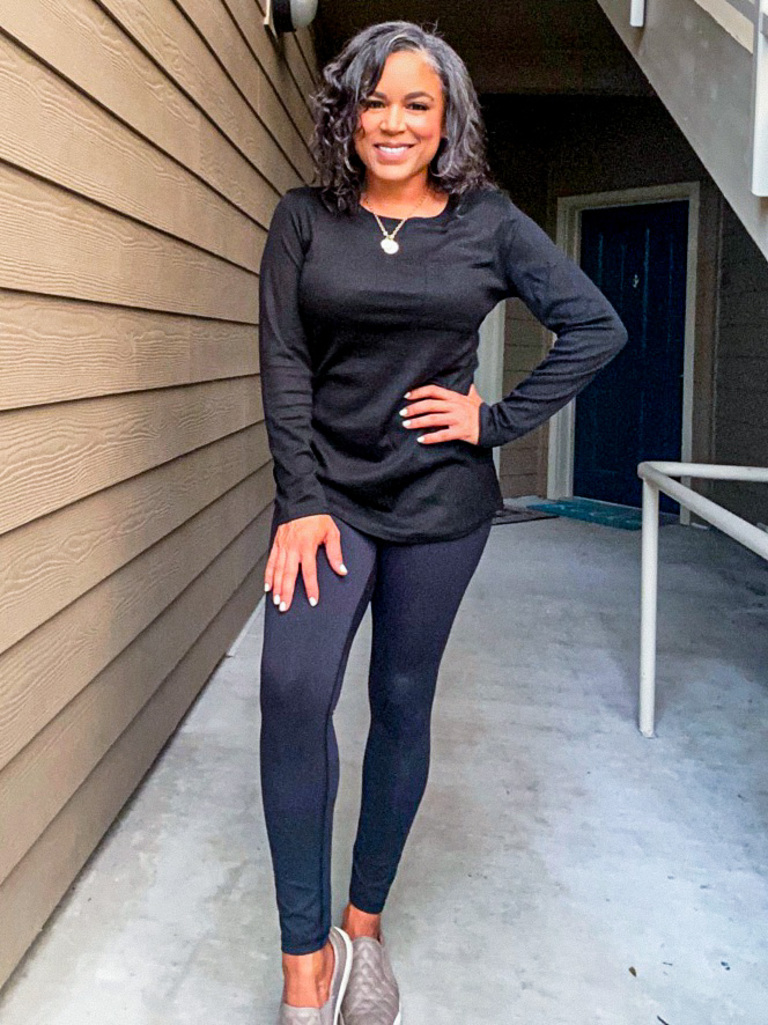 SHOP THE LOOK
Happy Wednesday Afternoon,
It was just confirmed that our classes at U of O will be online/remote.  I figured this would be the case, but it is now official.
This doesn't change any of my plans.  I am still preparing to set up my second little home in Eugene next week (Sept. 1), and I just hope I can use the library and gym on campus, haha.
This basic long-sleeve black pocket tee from Amazon is perfect for fall.  It's comfortable and I like the fit. Wearing a size small, and it comes in a bunch of colors for $19. Love these leggings too, durable good quality, with a thicker fabric (wearing a sz small).
Trying not to let the news and all the pain in our country get me down today (and every day)!
Chat soon,
HLJ
xoxo