Camo ruffle tee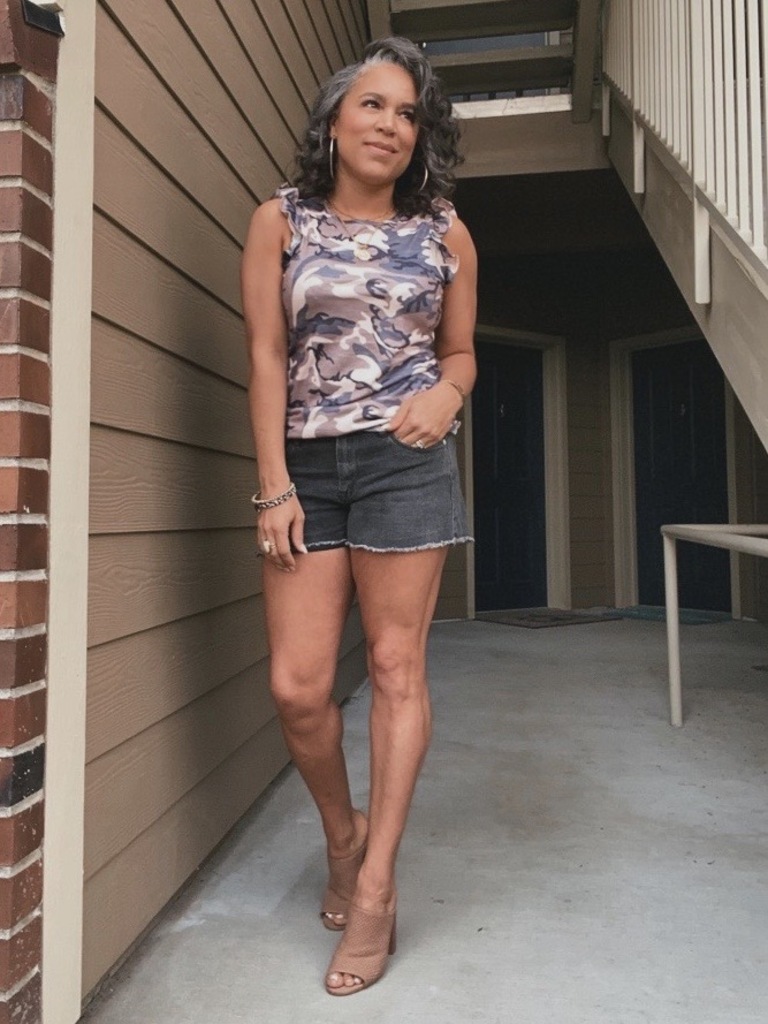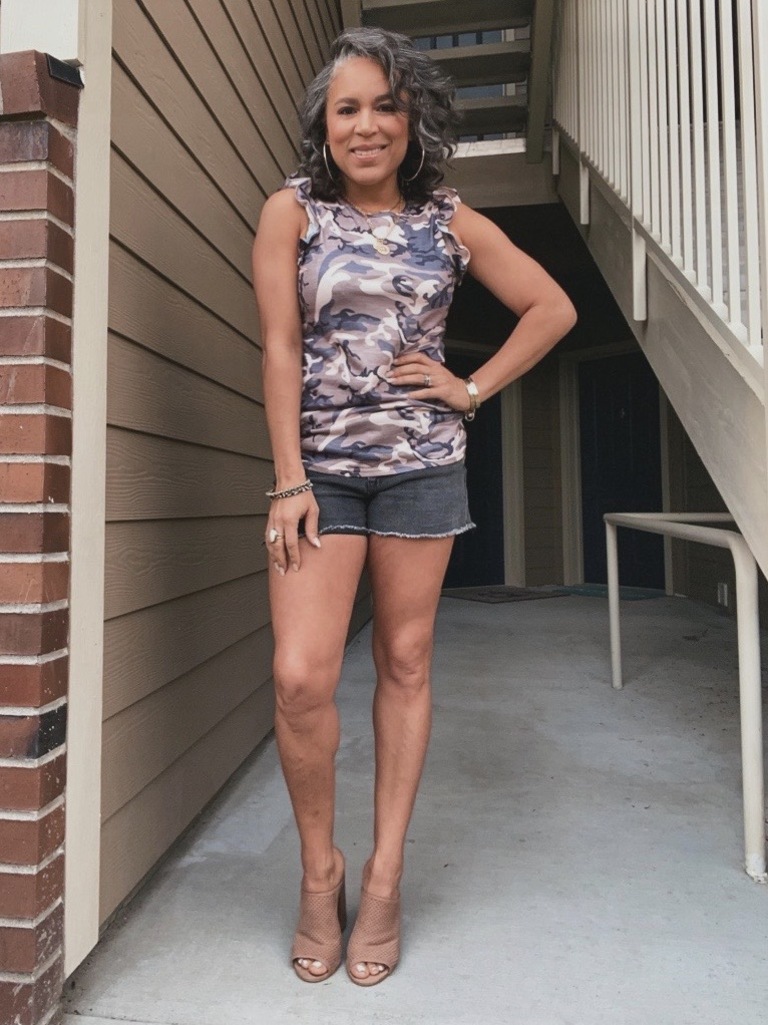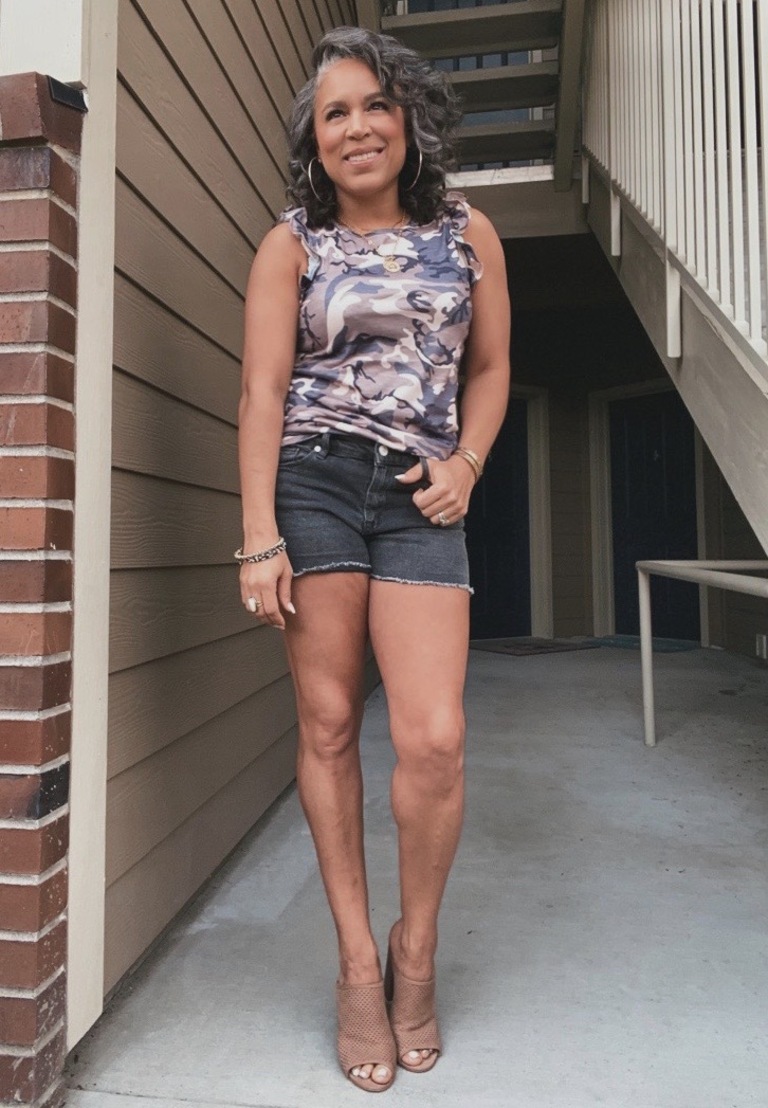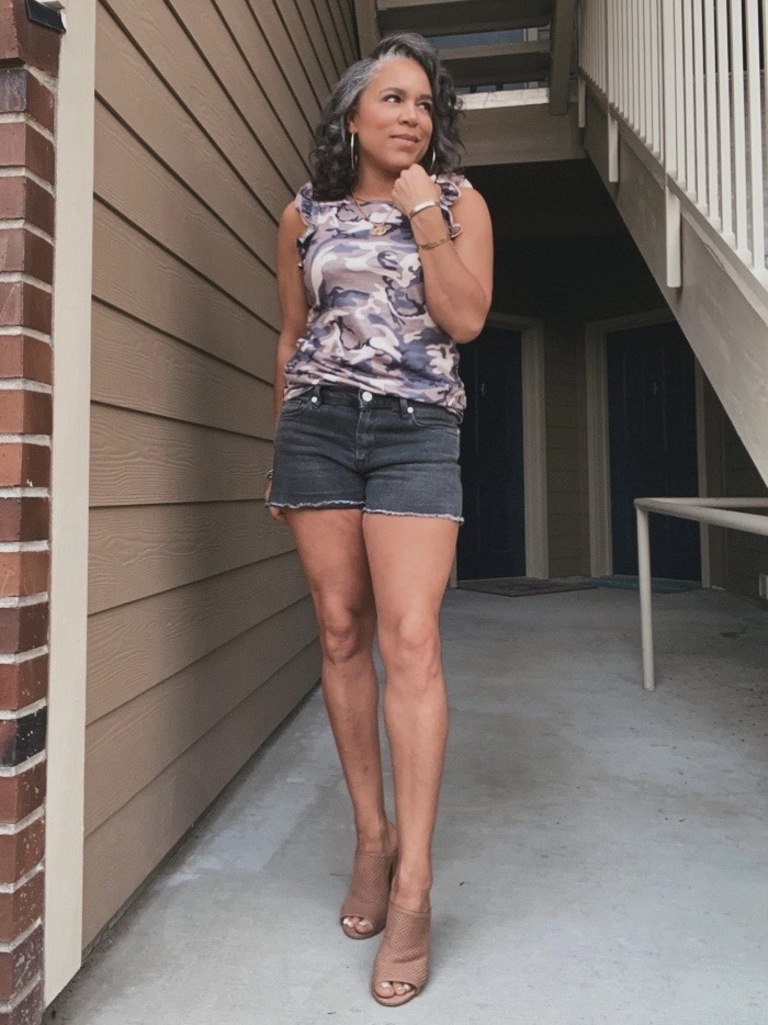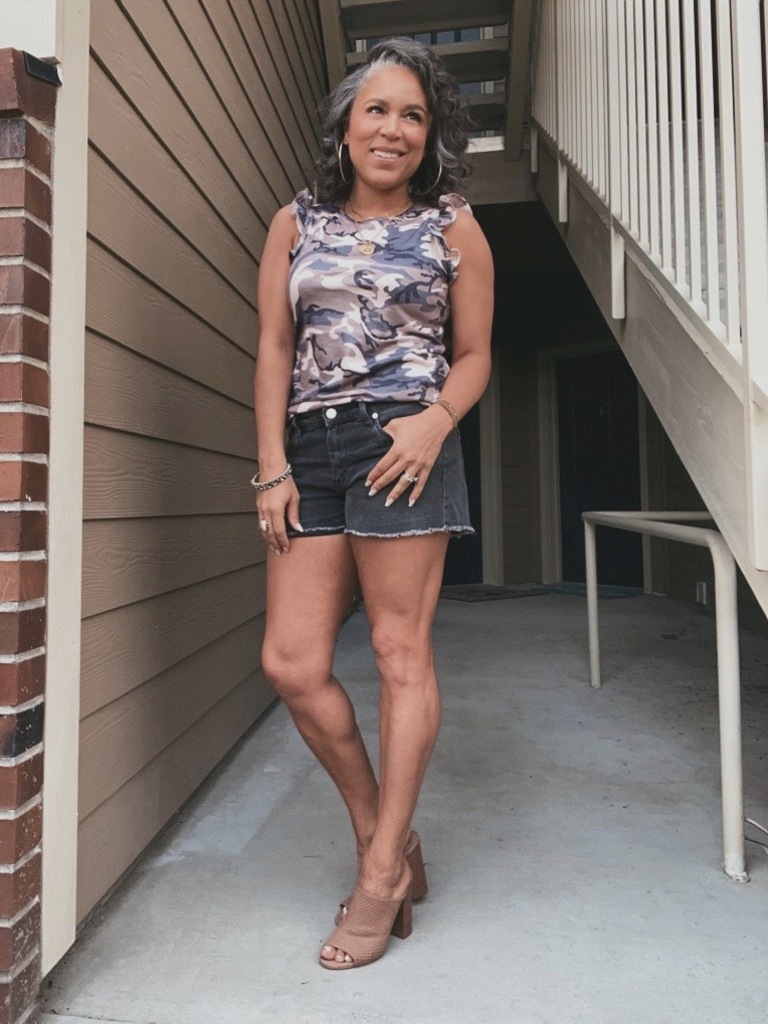 Happy Friday!
I really like this camo ruffle tee. On Amazon it says "green" but it's definitely not green. It's a lavender/blush tone blend. Wearing a size small.  Its hip length. Scroll down to the bottom for more info.
Today I have photos to take of new Amazon stuff, and a bunch of emails to send.
There was a power outage in our area this morning so I got a bit of a late start.
Mike and I recently started watching the series "Greenleaf." I know it's been out for a while now but, we are enjoying it! What series are you currently watching? I always read my comments here and on IG, by the way.
I have no plans for the 4th of July. Do you?
Hope you have a happy, healthy and SAFE holiday!
Will catch up with you soon,
HLJ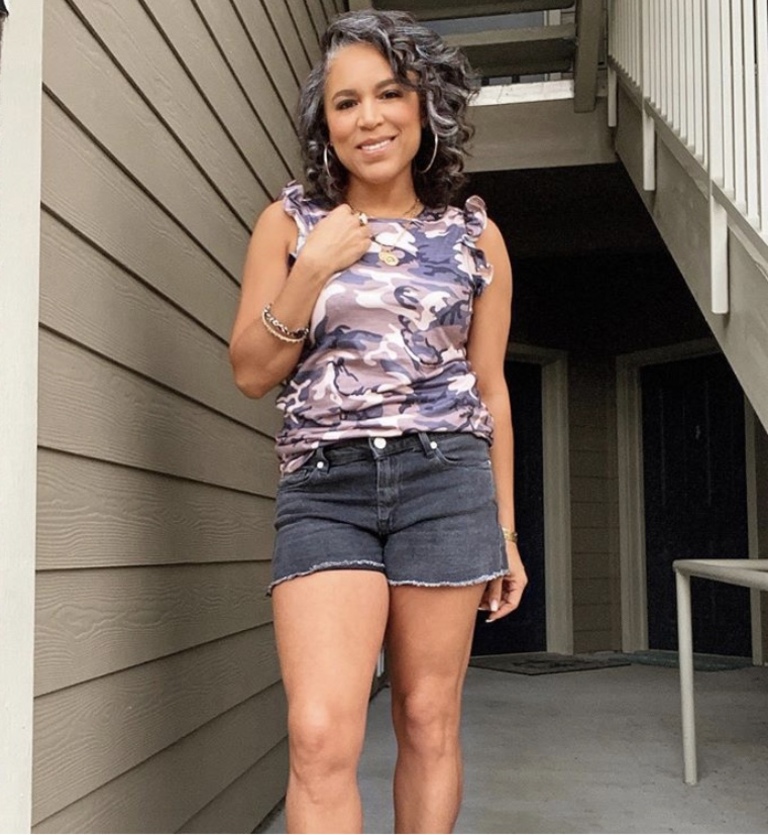 Fabric: 88% Polyester,12%Spandex

Comes in 15 different colors/patterns

This cute tank top is suitable for everyday street style 

Pair it with jeans, shorts, leggings and sandals or sneakers

Fits true to size