Black Off-Shoulder Top from Amazon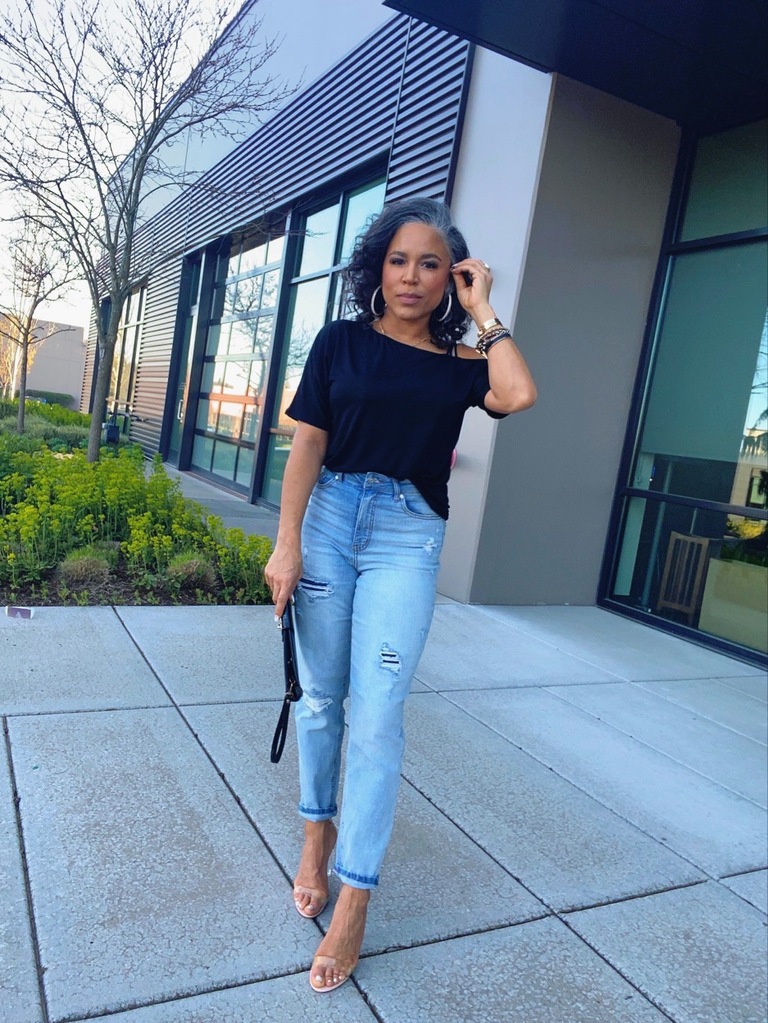 I love this black OTS top from Amazon! It fits well, and is versatile.  It can be dressed up or down, and is cute with leggings and shorts too. My clear heels are from Aldo. To view my Amazon fashion reviews for April, click here (coming soon).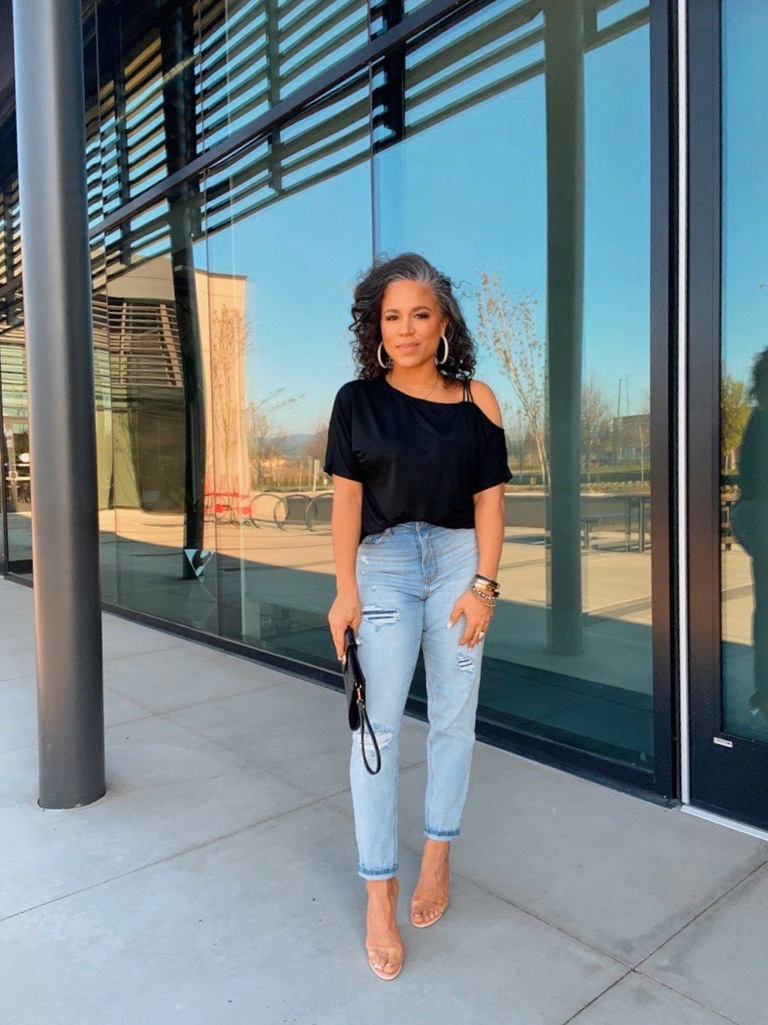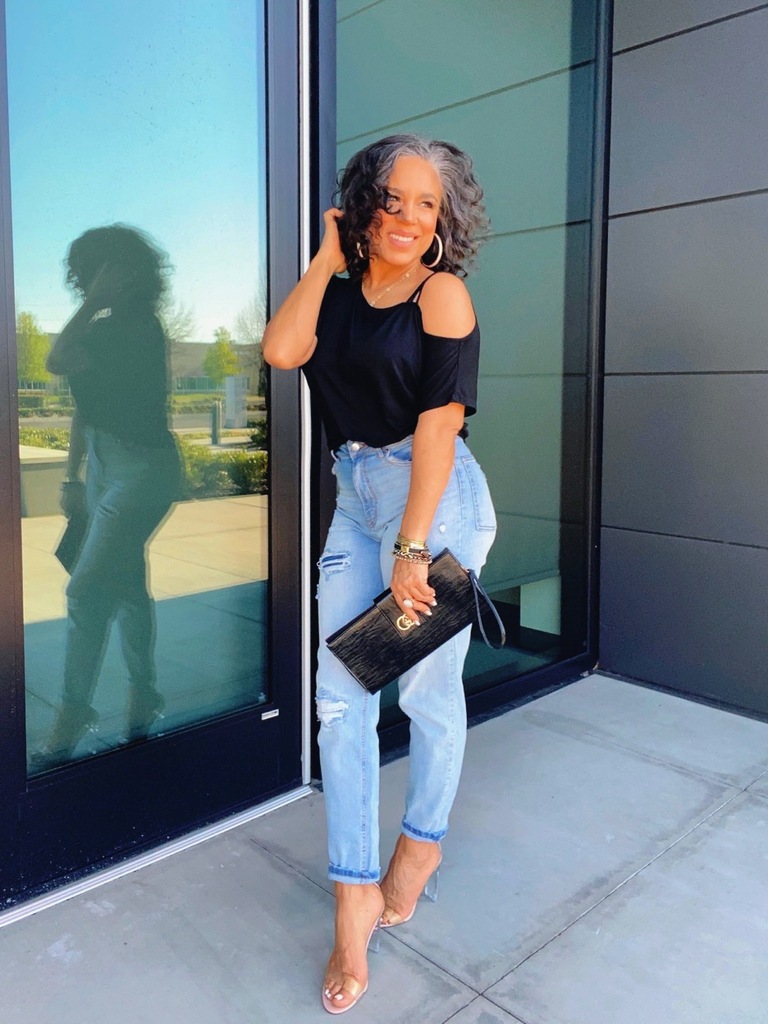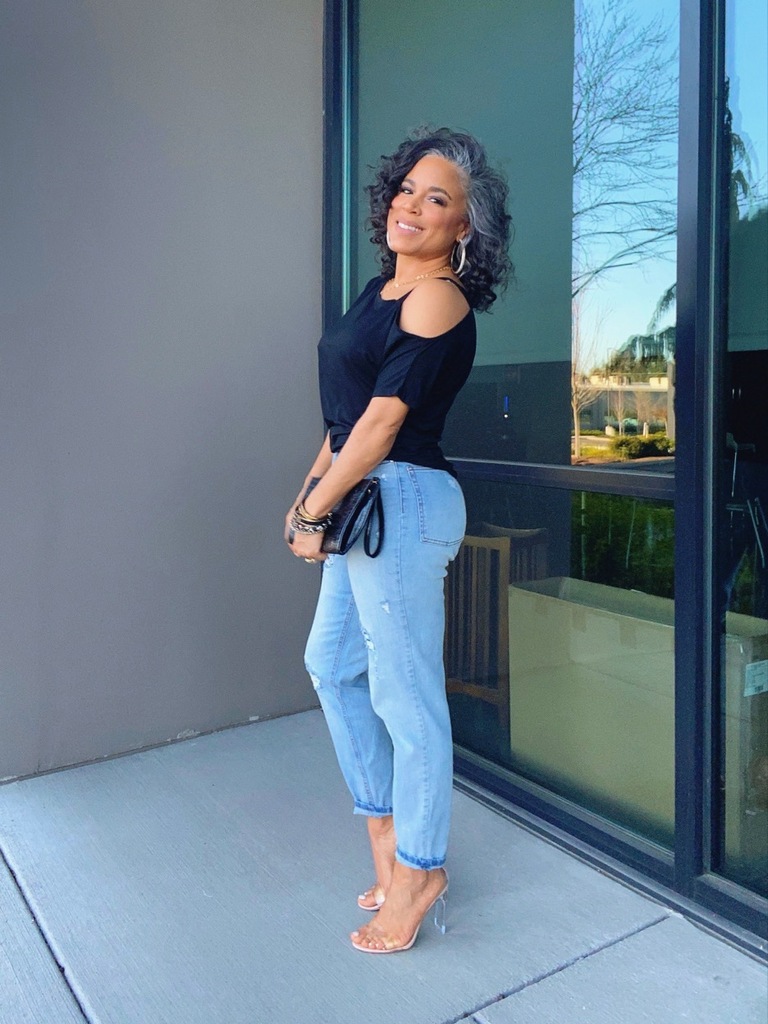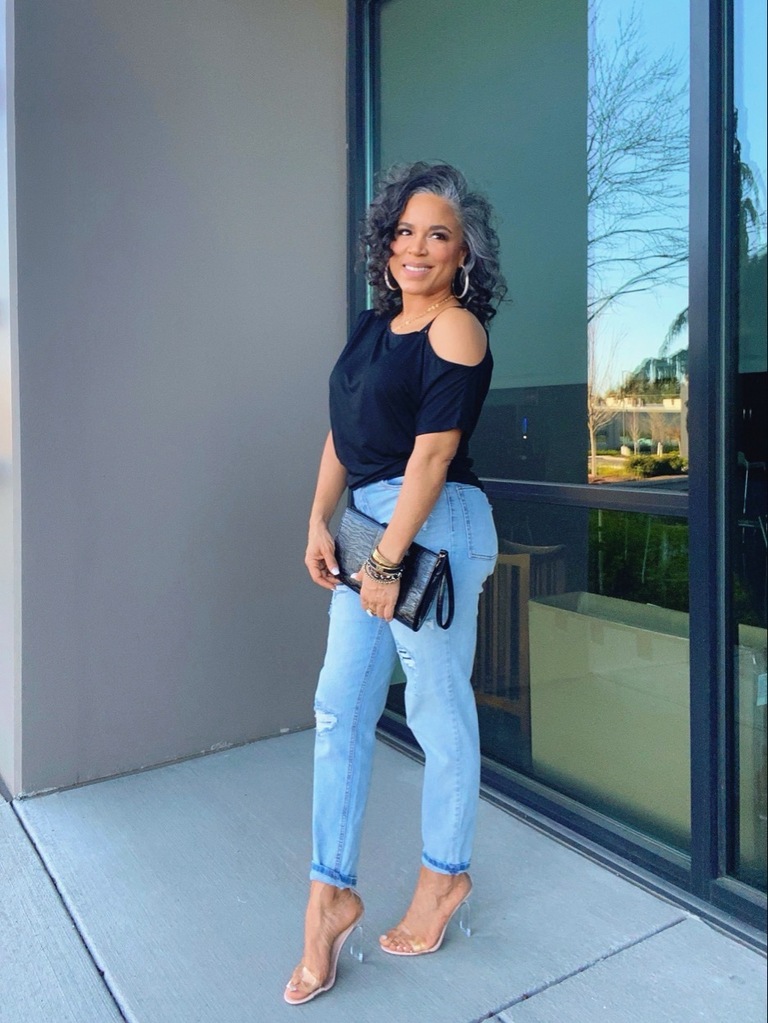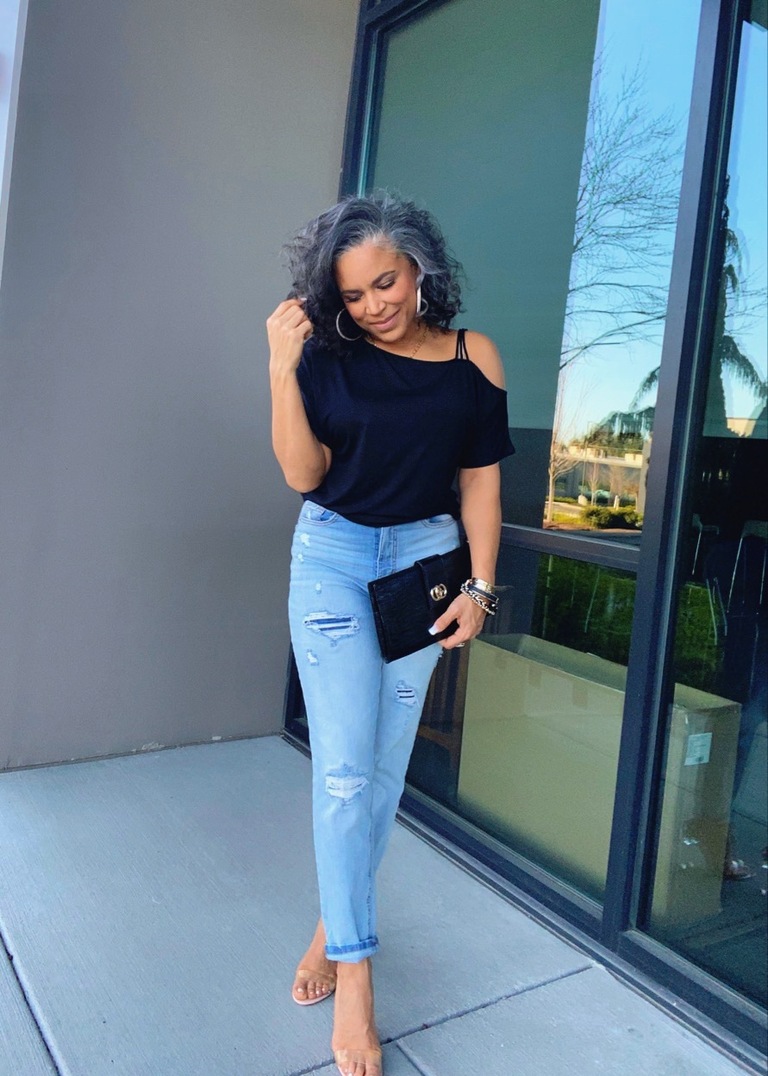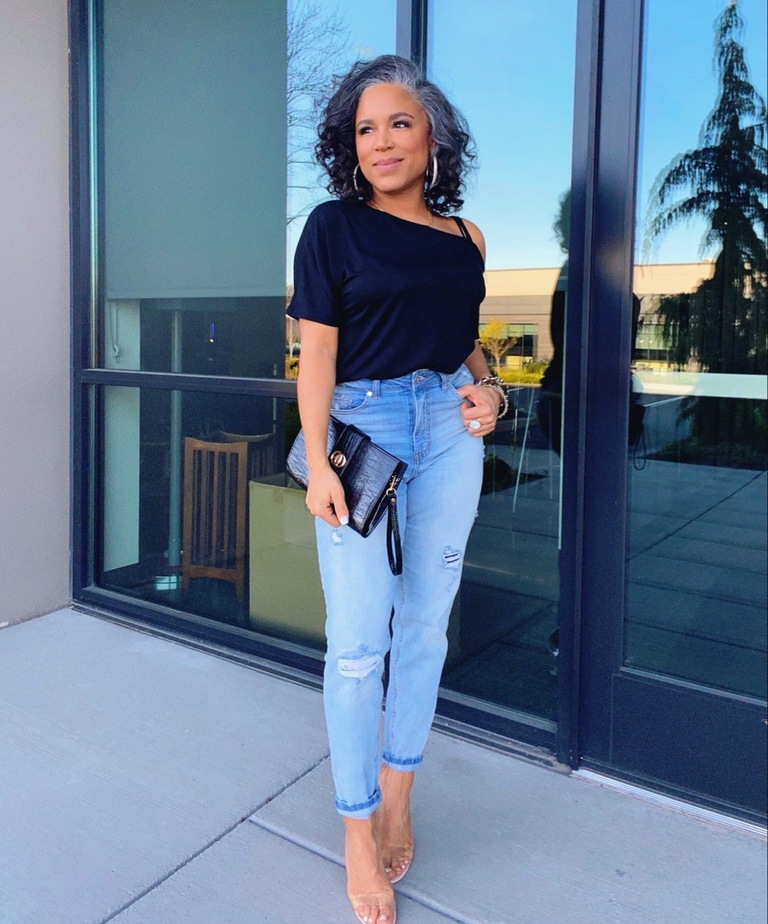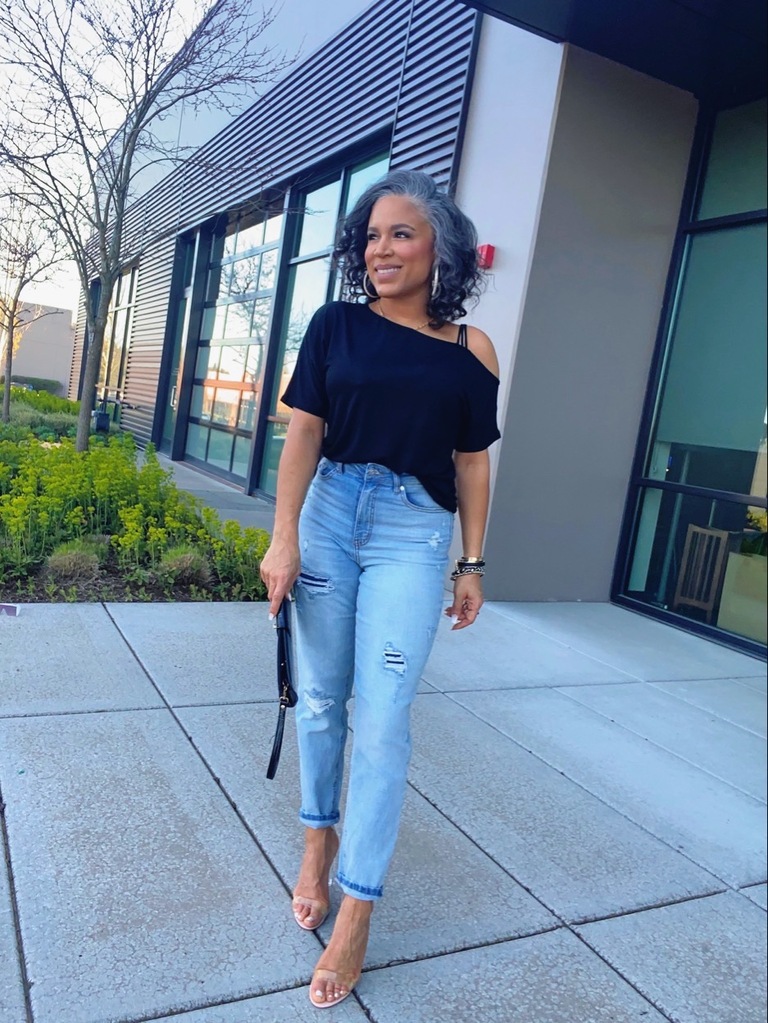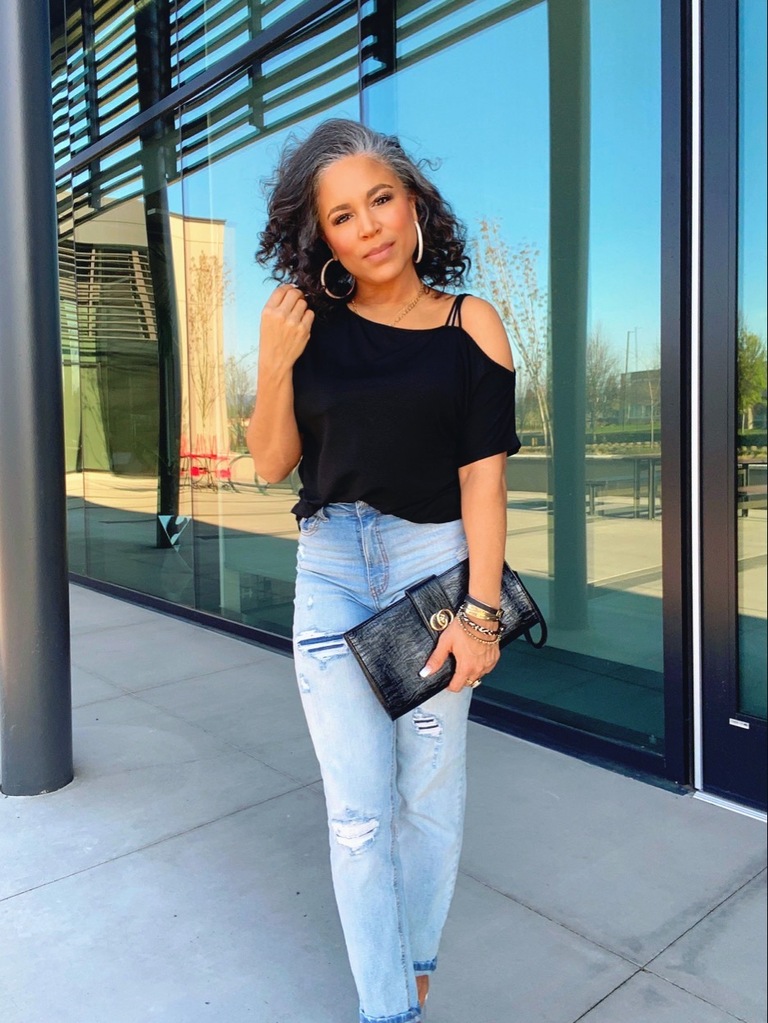 Can you believe we are already more than a quarter into 2020, and April is halfway over?
I know this year hasn't gone the way many of us envisioned or planned.  Places we would have gone, events we would have attended, special occasions we would have hosted, have all been cancelled through no fault of our own. When one day seems to run into the next, and the recent new circumstances have resulted in inconvenient disruptions to your routine, it can be hard to be disciplined and motivated to stay on track.
Yesterday in a poll on my Instagram stories, I asked if it was easier or harder to stay disciplined during quarantine.  Most of you answered that it was easier for you, which is fantastic! For those of you who answered "harder," I hear you.
Even though I am used to working from home, I am still finding it challenging to consistently manage my day as effectively as I would like to.
I have worked remotely in one capacity or another throughout most of my adult life.  My professional corporate career was in outside sales before I began working as an independent contractor in social media and as an influencer.
Even though my family is very easy to deal with and be around (my twins are as quiet as mice, and always have been, praise God), logistics have changed with three extra people in our home, and with my schedule being entirely flexible (since I don't have to go anywhere, keep any appointments or do any travel). This requires a little more diligence and focus on my part, in order to get everything done.
So, what can we all do to find the willpower and energy to stay disciplined when it comes to our goals?
How can we make the most effective use of our time to tackle tasks that we've been putting off?
In my next post, I will give five tips for improving your self-discipline.
Happy Wednesday Evening,
Holly
xoxo