Mauve Ribbed Knit V-Neck Top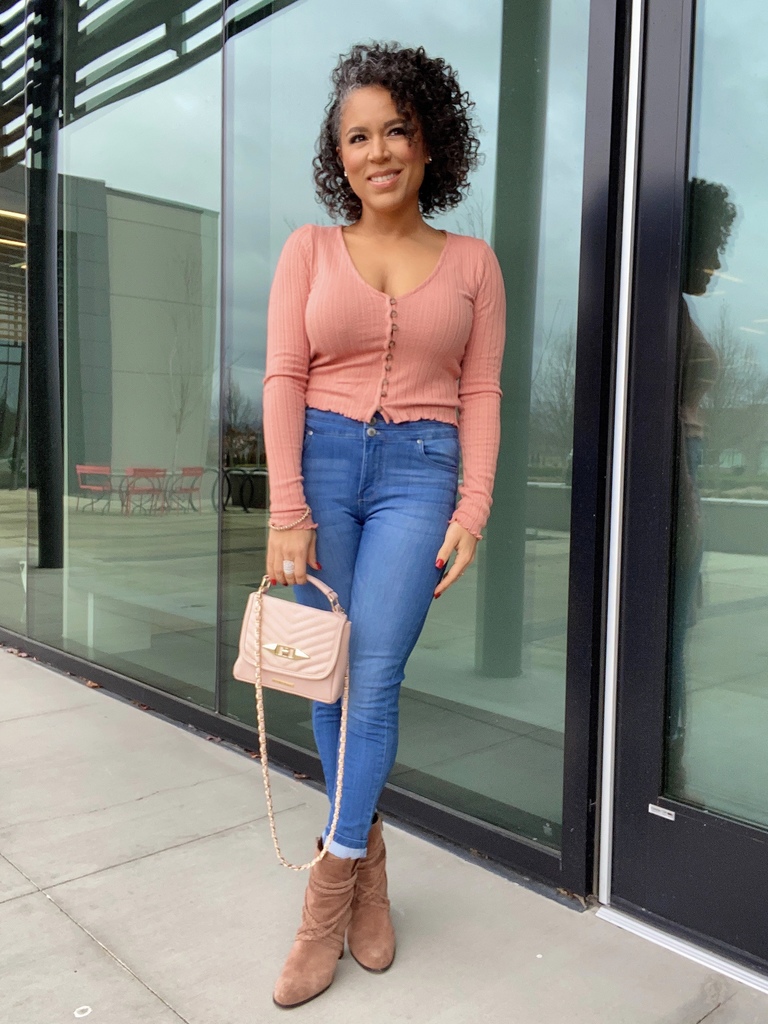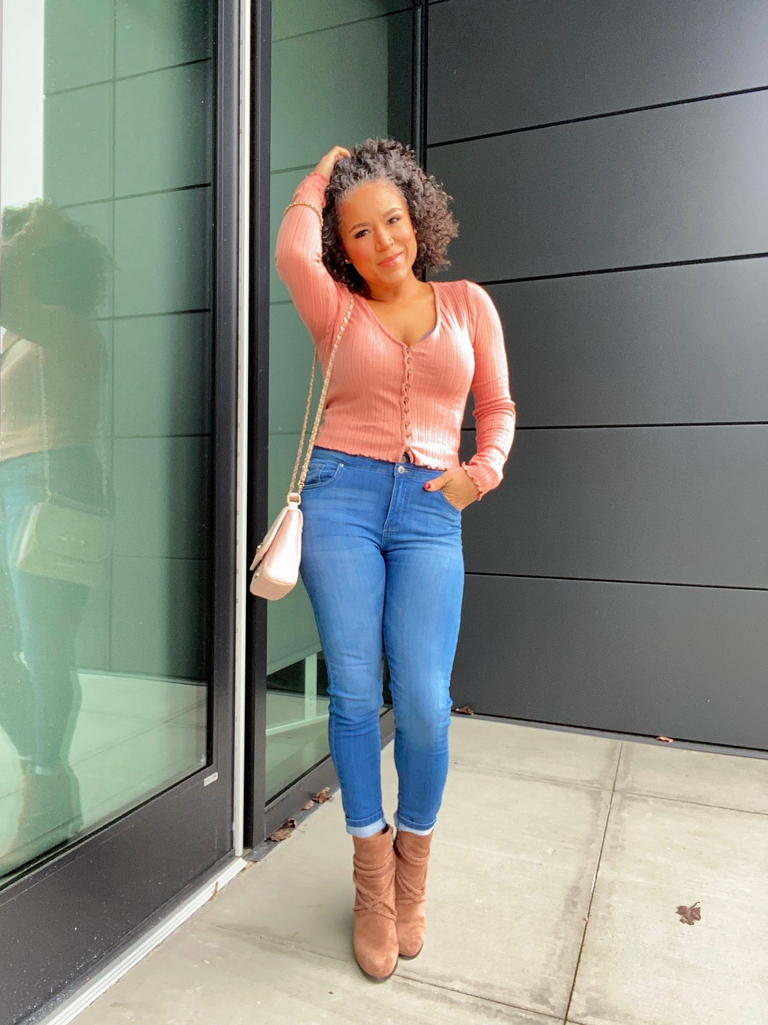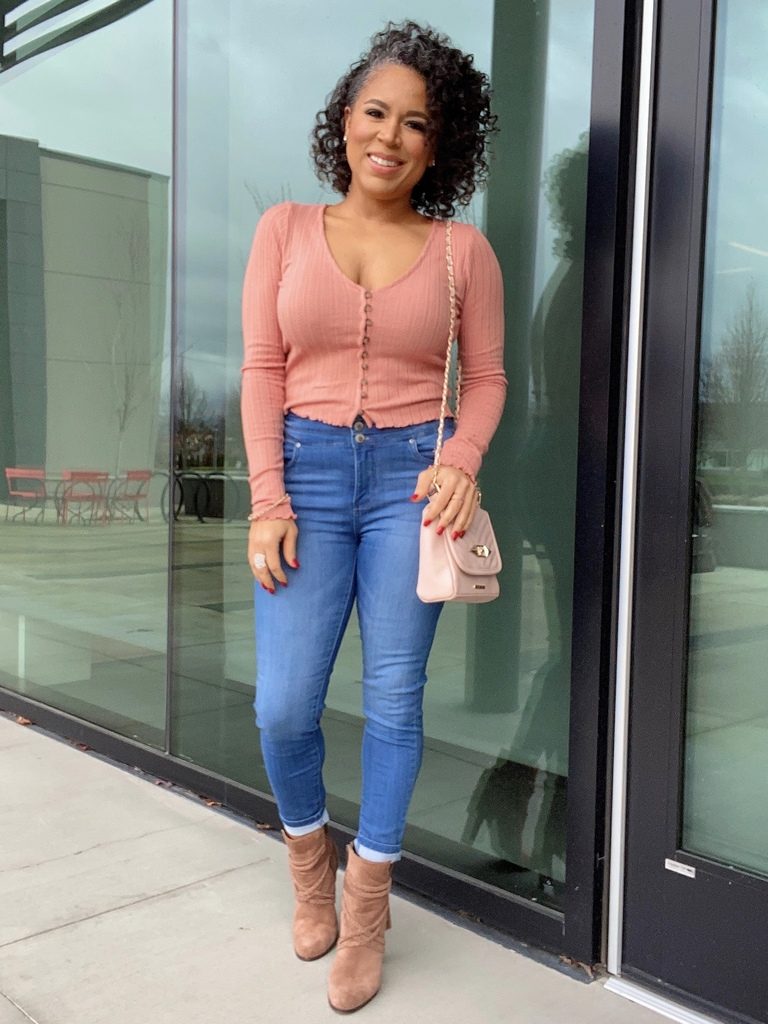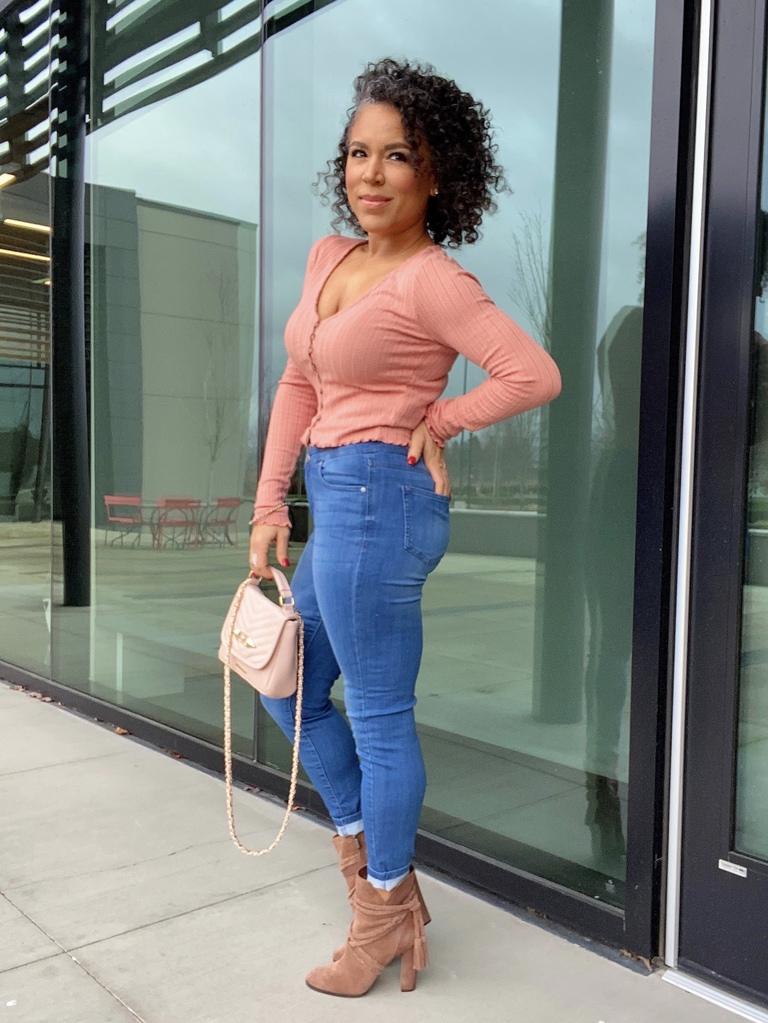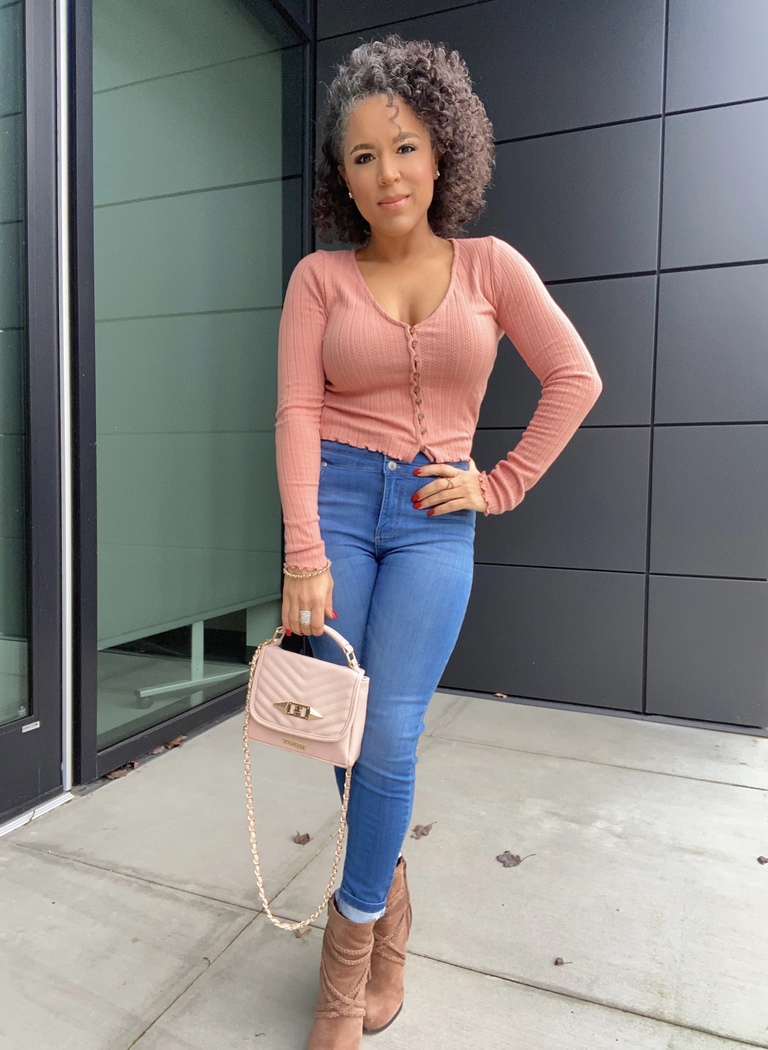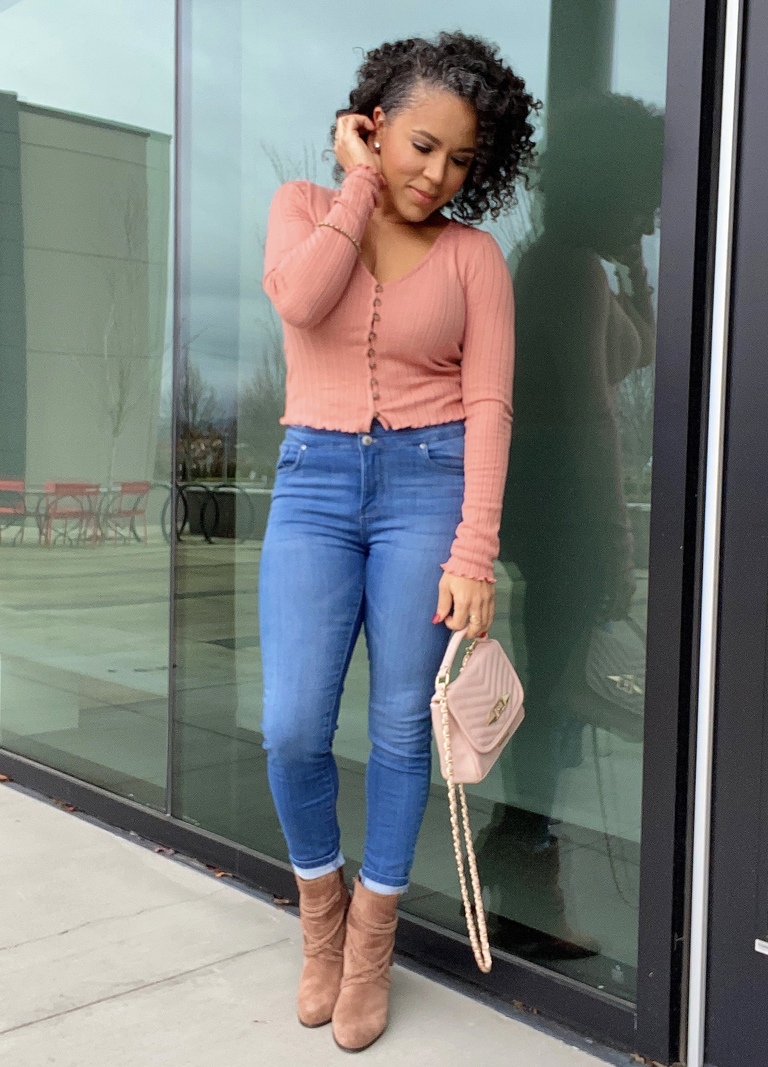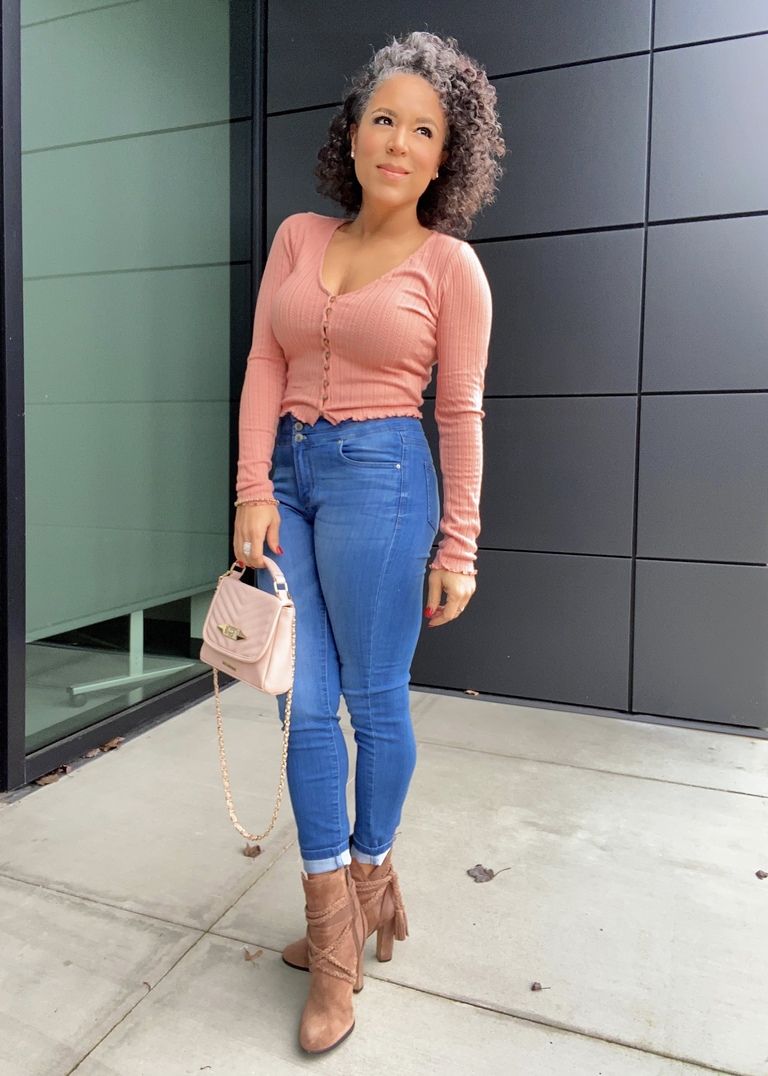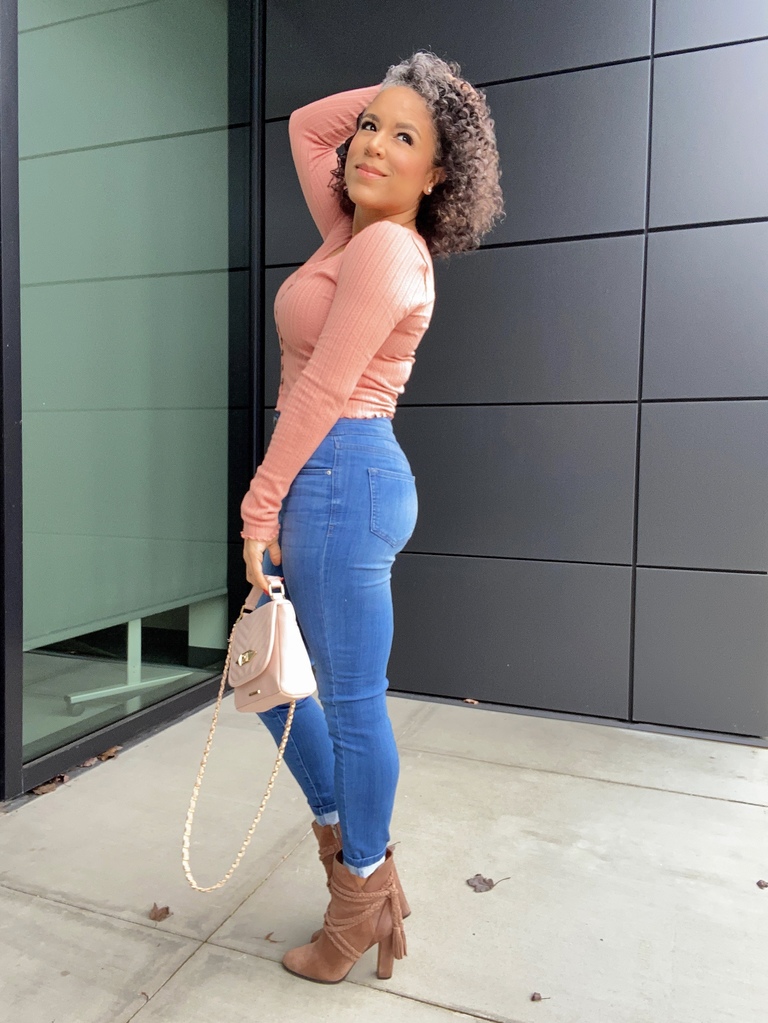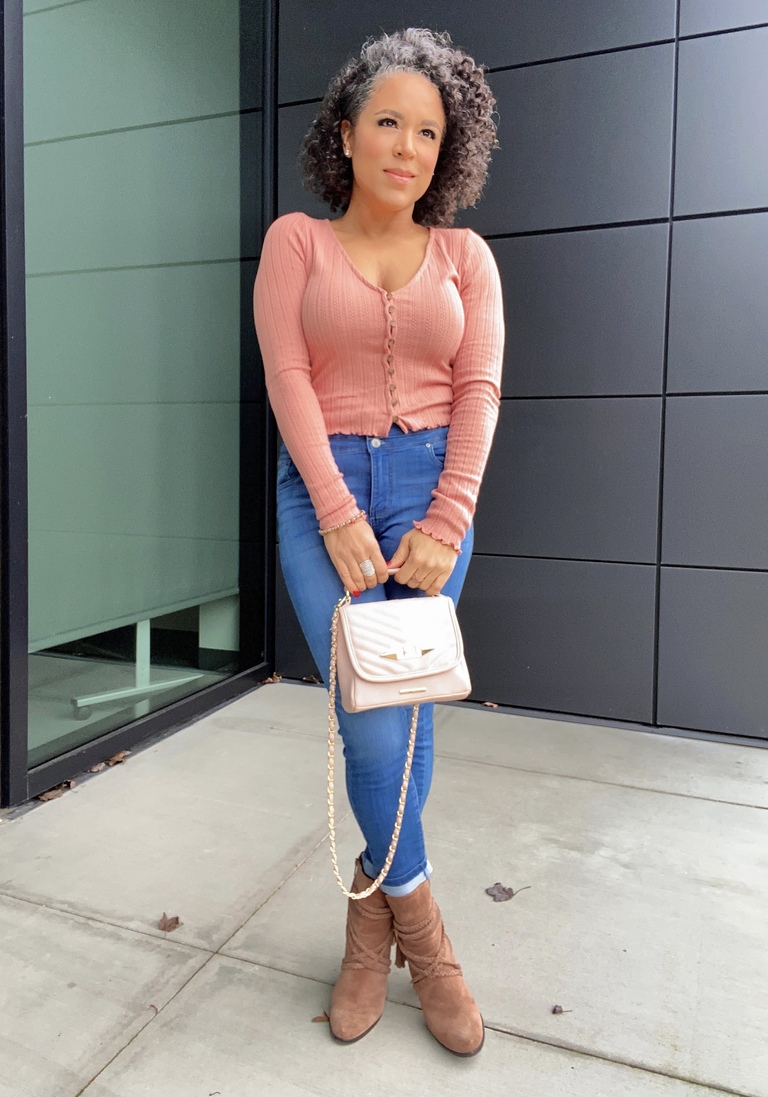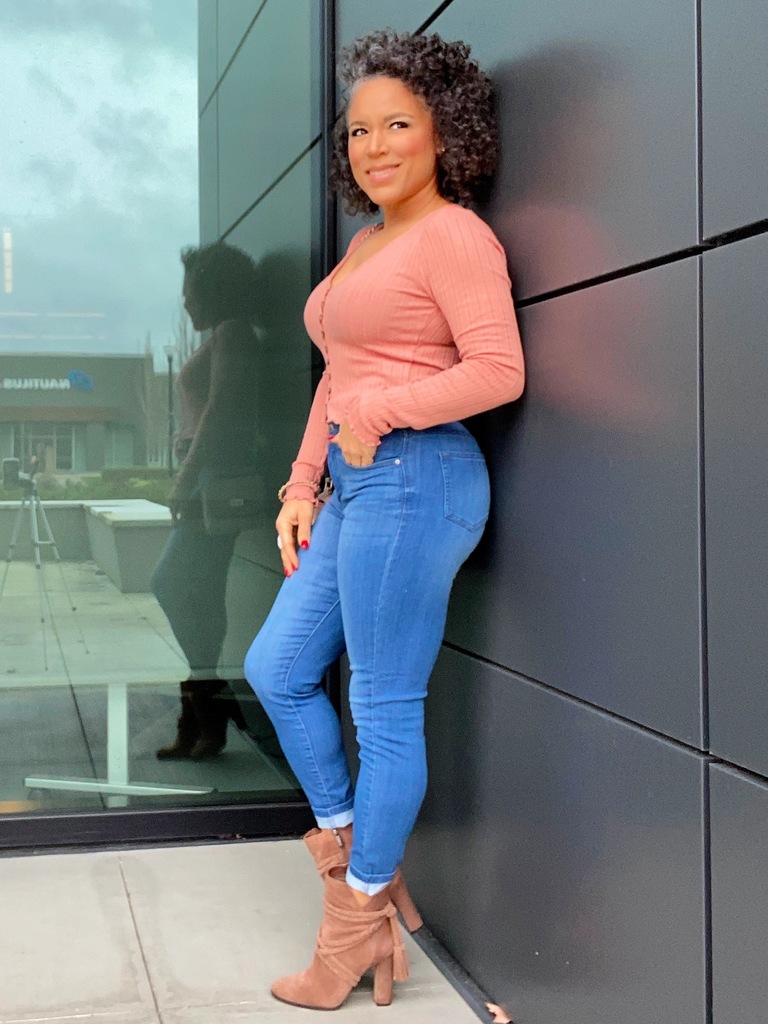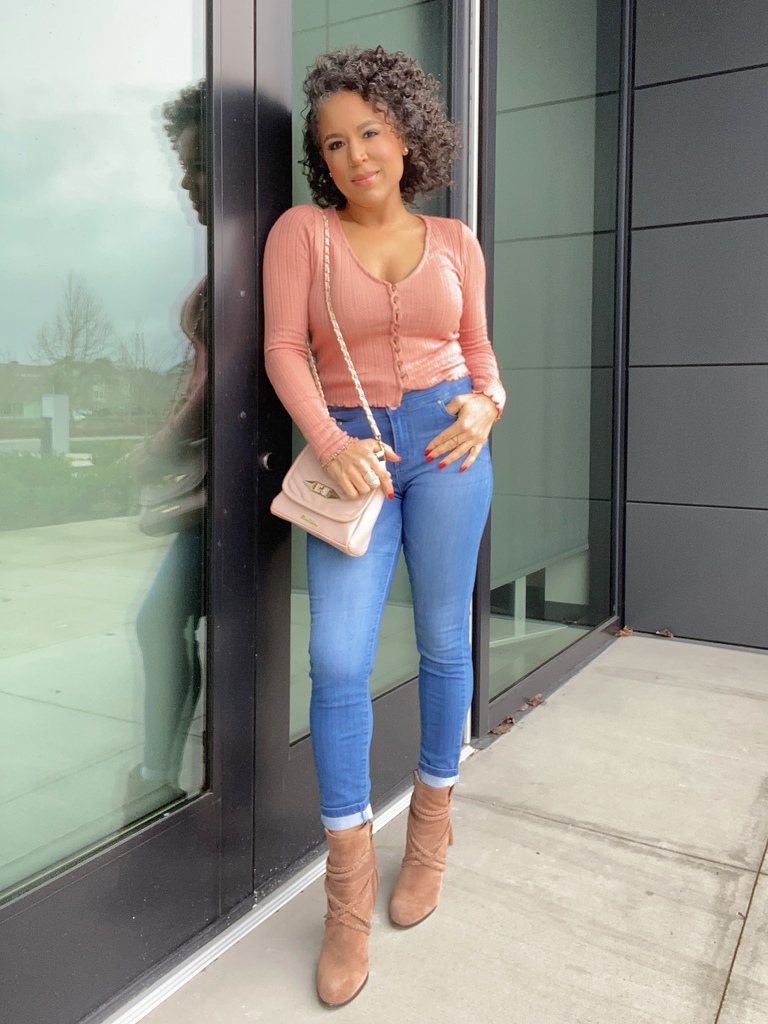 Good Morning Friends,
If you follow along on Instagram, you know I mentioned doing a blog post about my glute (booty) workout, but since that will take a little more time, I decided to share this first. I will be working on the glute post this week.
This adorable ribbed knit top from Forever 21 is a great transition piece as we approach spring. You can wear it with your favorite pair of jeans and layer it under a cardi on colder days, and once it warms up, it would look adorable with a variety of shorts or white jeans. The color on F21 is mauve, but it's somewhere between peach and mauve as you can see in the photos. It is only $15, has a very flattering fit, and is still available in all sizes!
The sun is out in Vancouver, Washington this week, so I hope to spend some time outdoors! I enjoy living here, but the constant rain in the winter months gets old. However, I will take the rain over the Chicago snow that I grew up in any day, so I'm not complaining!
If you're wondering why my gray hair looks so bright in these pics, it's because of the lighting and the black background.  It's all natural, no spray or dye!
I have some super exciting news to share with you guys, I'm just hoping to receive a couple more details first.  Whether the details come soon or not, I will make an announcement on Instagram by next Monday (2/24/20).
xoxo,
HLJ
P.S. Can you believe February is almost over? Make the most of each day. Give thanks, and be present!