Red Blouse and Dark Wash Jeans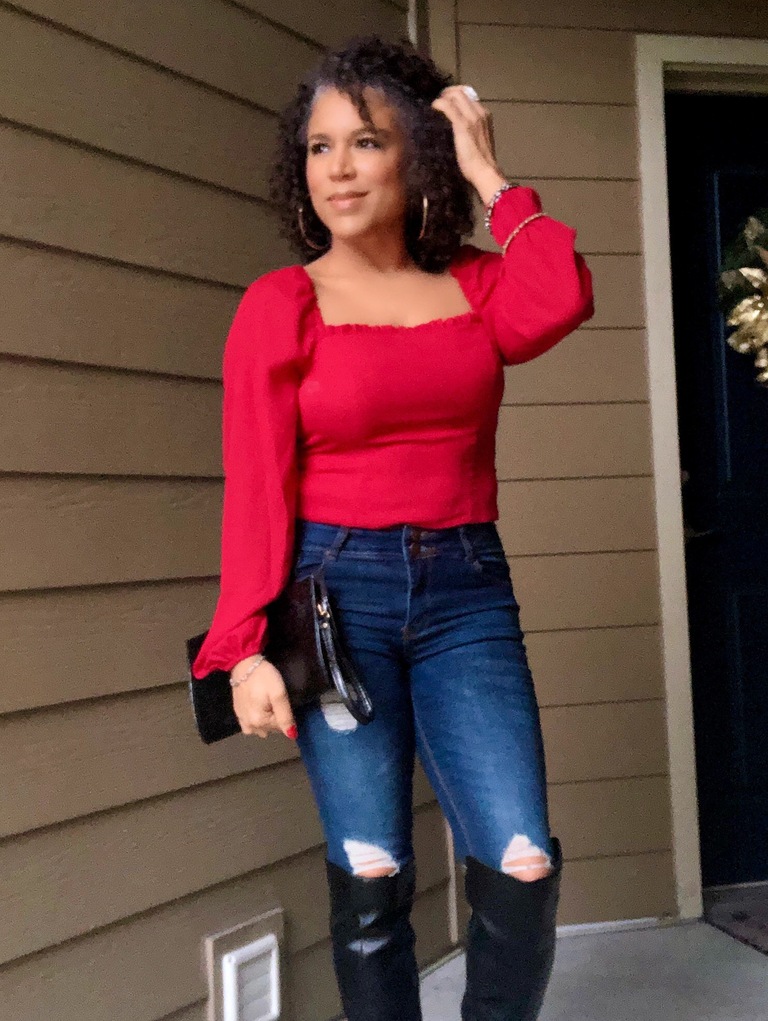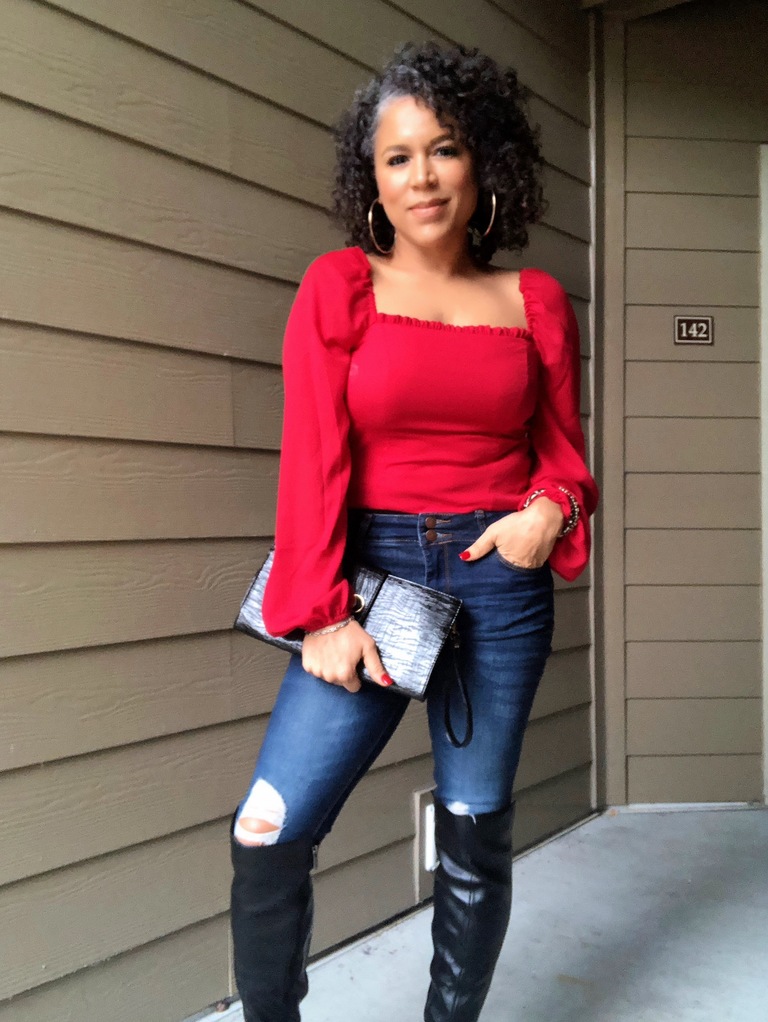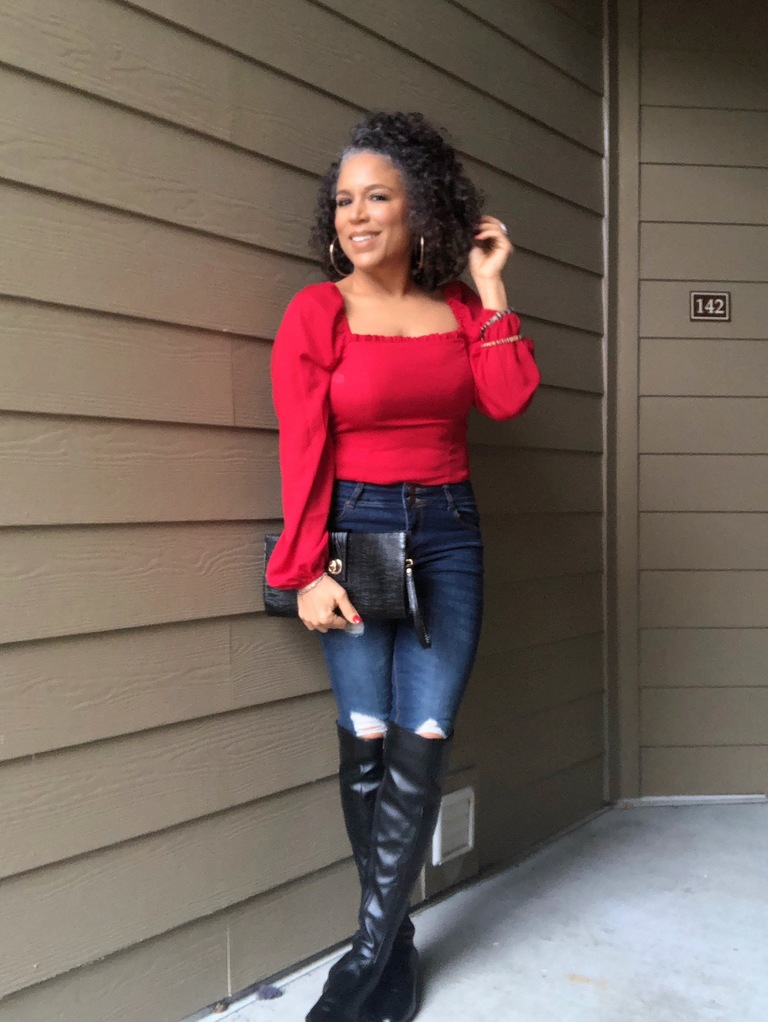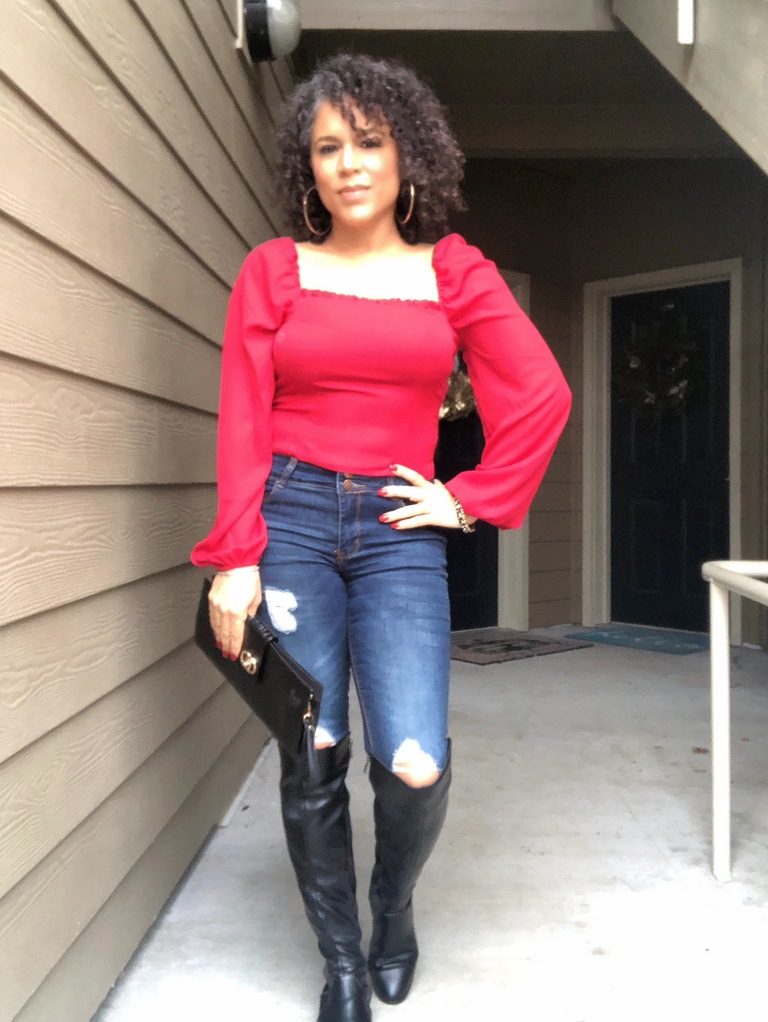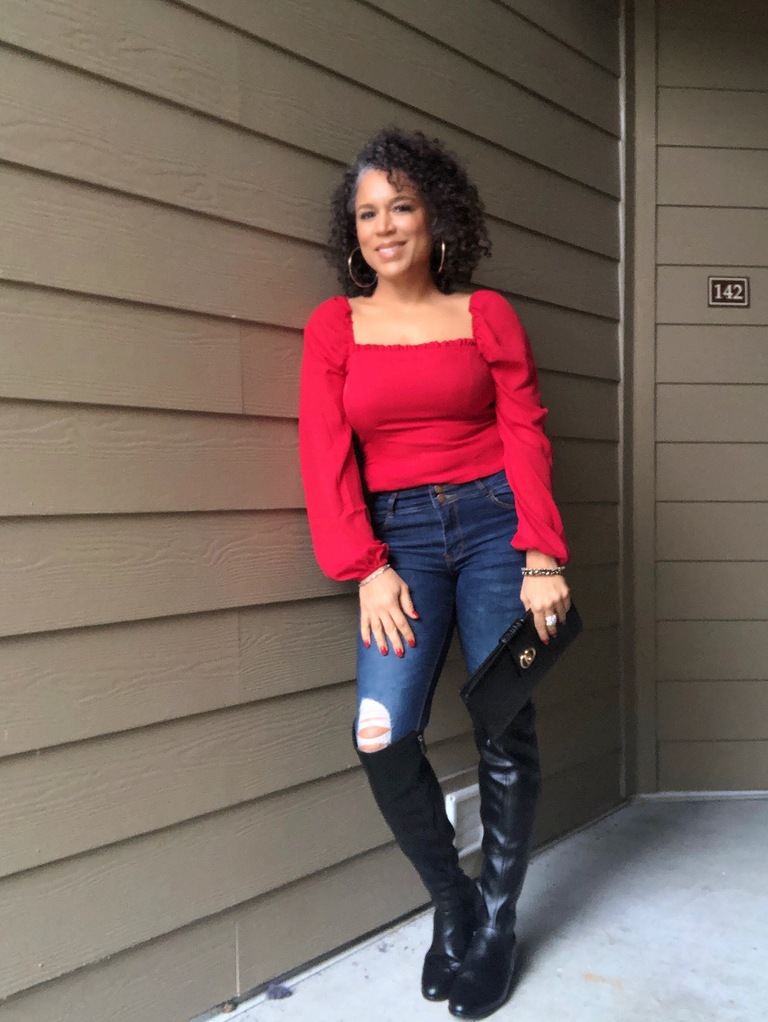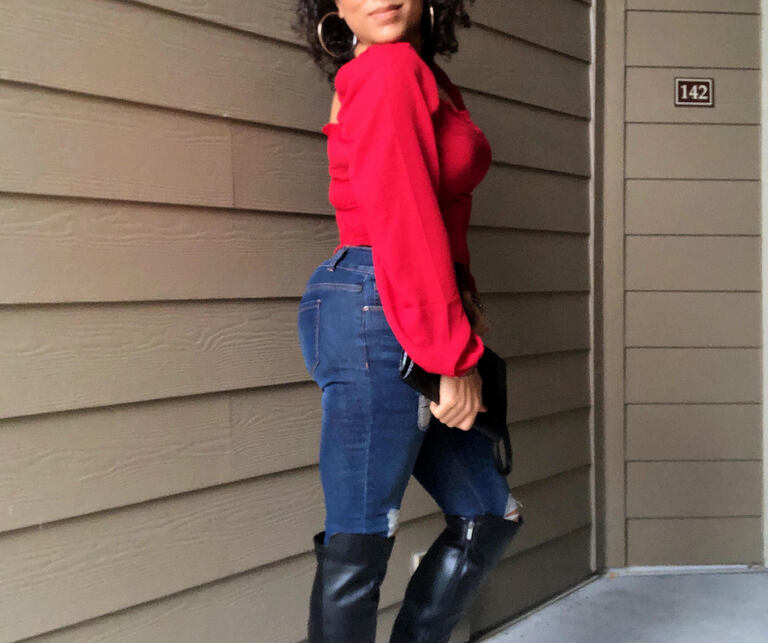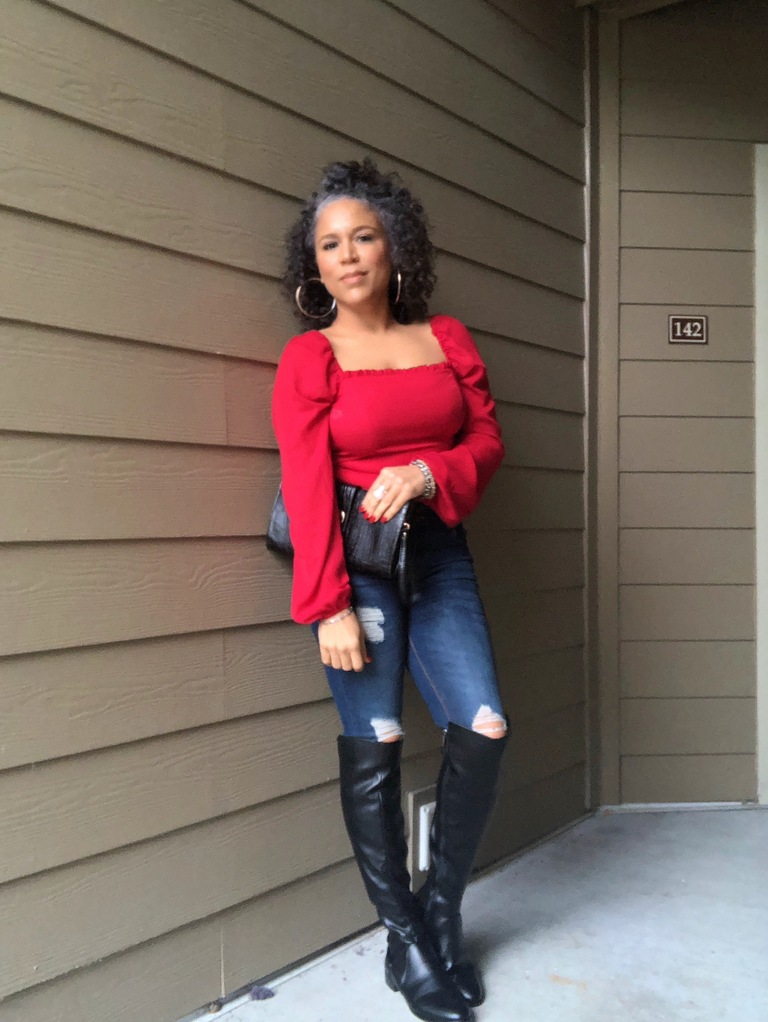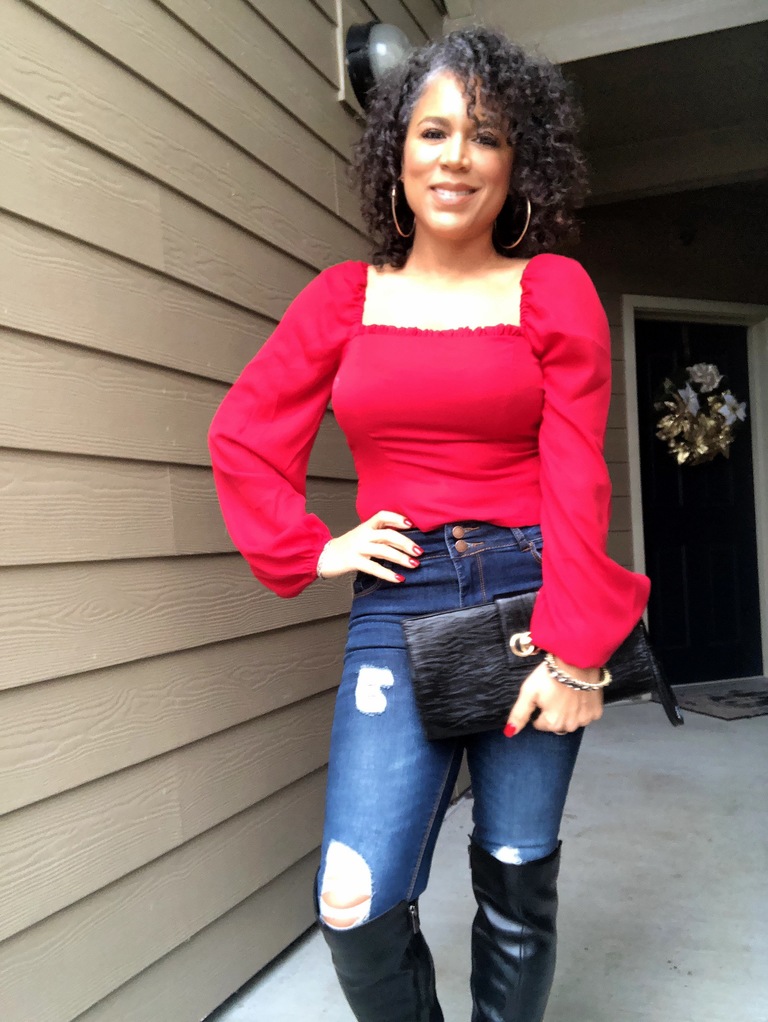 Happy New Year!
This is an outfit I put together for a daytime outing. I bought the red blouse on Forever 21's Black Friday sale, but it sold out. The brand is Leche, and when I last checked, it was available on Lulu's website. The exact jeans and boots are no longer available either, but lots of different options to get the look are available in the widget at the bottom of this post. I love a good blouse and jeans outfit, it's so easy to put together, and works for so many occasions.
New Year's Eve
I haven't gone out on New Year's Eve in several years, and last night was no different, especially since I'm still trying to get over my cold. We were going to go to the movies, but instead ended up staying home. After getting take-out for dinner, we watched Kevin Hart's new docu-series on Netflix, "Don't F— This Up." I really enjoyed it and felt like I gained new insight into what his personality is really like.  However, I just looked at the reviews and apparently, the critics don't agree!  It has terrible reviews (just in case that matters to you… it doesn't mean much if you ask me). Did you do anything exciting for New Year's Eve?
Gratitude in 2020
I've been seeing alot of posts on social media about selecting a word to focus on and shape the new year. I thought this was a cool idea, and the word I choose for 2020 is gratitude. In my opinion, gratitude should be practiced in our daily lives as much as possible. Even though I try to thank God for all of the blessings in my life as much as possible, there is always room for more conscious awareness.  It is my firm belief that the more we appreciate what we already have, the more we will receive.
I am an eternal optimist. While I am realistic and down-to-earth, I always try to focus on the positive and look at the glass as half full.  I have tried to instill the same attitude in my children.
What's your word for 2020? Please leave me a comment below and I promise to reply!
Wishing you joy, health and abundance,
Holly