CUTE & COMFORTABLE GINGHAM DRESS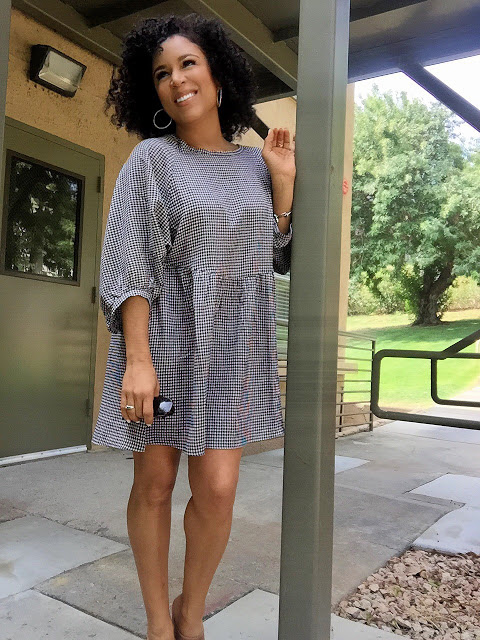 This dress is perfect for the warm sunny days in Southern California. Excited to share that I am finishing a Master's Degree program that I started in 2014 (started and couldn't finish because the timing wasn't right), and will be commuting from Vancouver, WA to Riverside, CA weekly! So far it's been fun; a little tiring, but fun and rewarding.
I got SO many compliments when I wore this dress. My favorite thing about it is that it's super comfortable. The fabric is a breathable cotton/linen blend so it will keep you cool. There is also a green and white one too!